Quick Links
Should You Do The Messi SBC? Is It Worth It?
Lionel Messi is this month's FIFA 23 POTM SBC for Ligue 1. The card is a 92-rated powerhouse, as you might expect, but it's also one of the most expensive SBCs of the year so far. However, it's not terrible value for what is easily one of the best cards in the game.
This short guide breaks down how much this card will cost you, highlights some of the best areas of Messi's card, and whether we think it's worth doing this card. Remember, this is a POTM card, so you do have a month to work towards this SBC.
How Much Is Messi?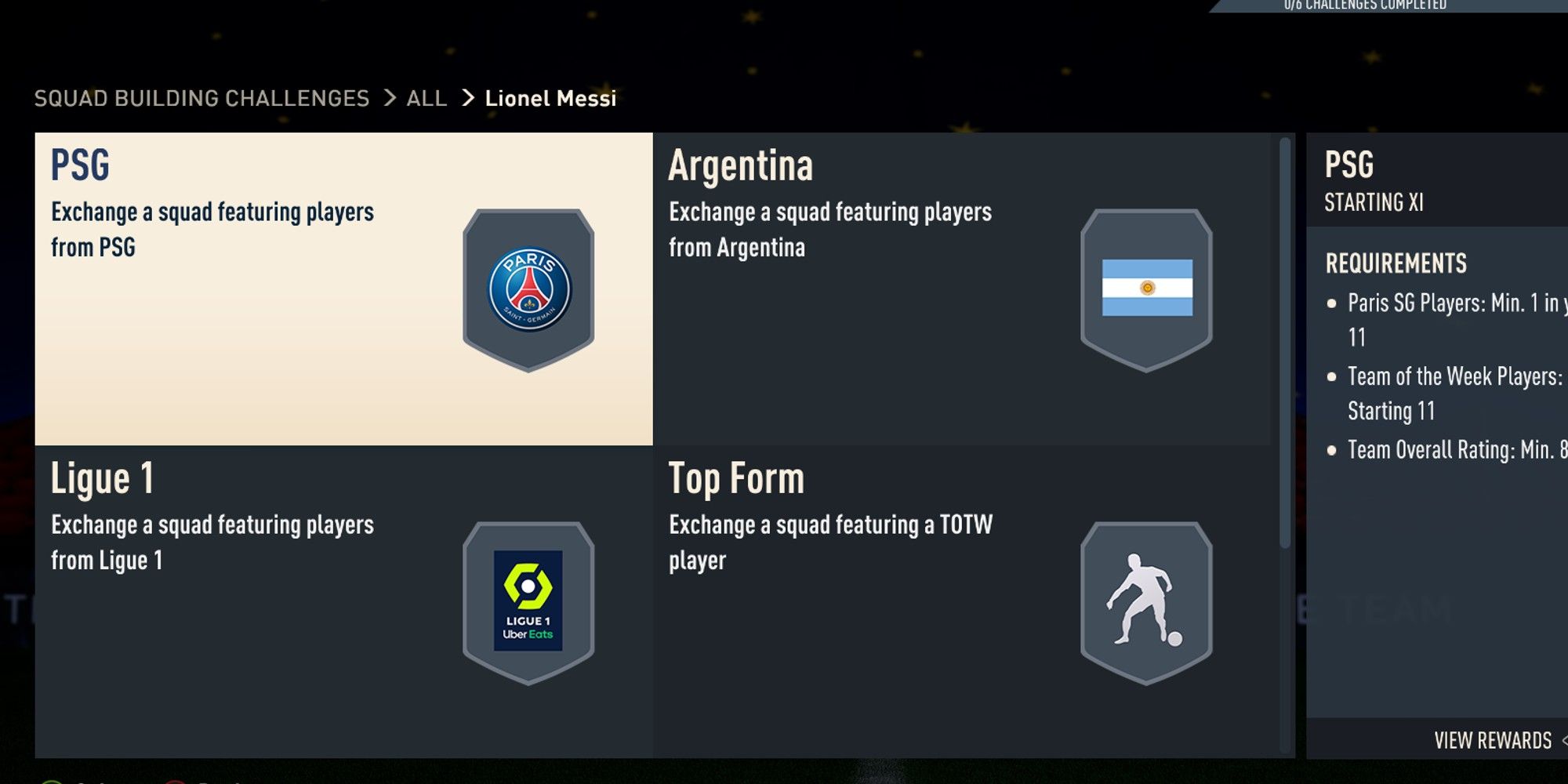 This is really the make-or-break question. Overall, Messi will cost six segments:
An 84-rated squad with one PSG player and one TOTW player
An 85-rated squad with one Argentina player and one TOTW player
An 86-rated squad with one Ligue 1 player and one 87 or higher player
An 87-rated squad with one TOTW player
An 87-rated squad with one 88+ player
An 88-rated squad
Overall, this brings an early valuation of Messi's price close to the 800k mark. This isn't terrible valuable – in fact, it's pretty much exactly how much everyone thought Messi was going to cost. You also get a variety of packs for completing the SBC segments, and you never know what you might get.
This SBC will cause the prices of TOTW players and 86, 87, and 88 players to go even higher. If you've been holding on to these, it might be a good time to sell.
Should You Do The Messi SBC? Is It Worth It?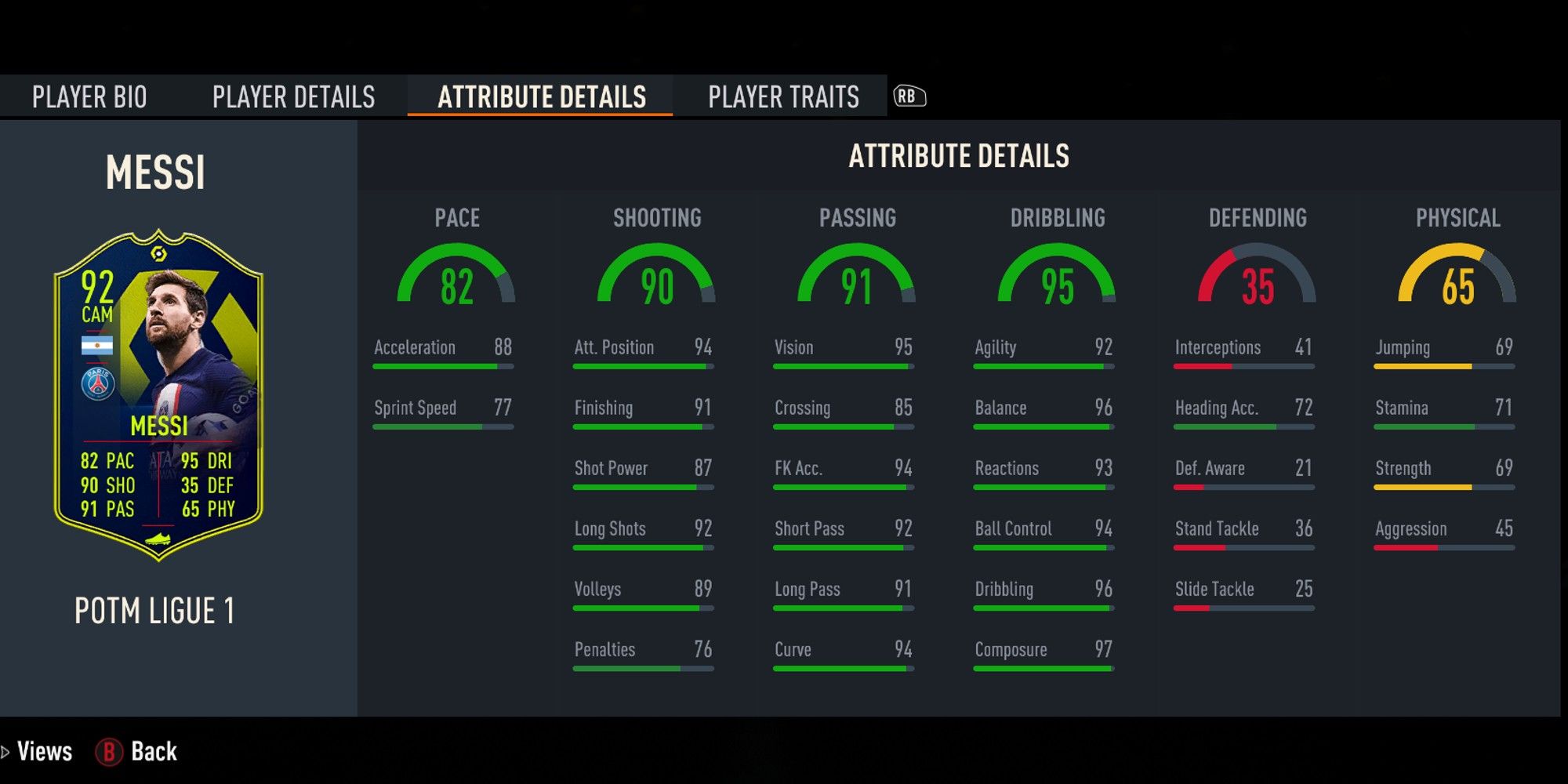 The first thing you notice is that the Messi POTM SBC is in the CAM role. The base gold card cannot be made to play in midfield. Sure, this is useful for some formations, but overall won't impact your game too much. Hardly worth an extra 500k coins.
Messi's 92-rated RTTF card is currently valued at close to 1.2 million, whereas the base gold 91-rated card is valued at 250k or so.
In terms of upgrades to the card, Messi has received a flat +1 bonus across the board – this is hardly something to get that excited about. So, you could just purchase the base gold card and save all of these coins. All the stats are the same basically, the card is still 4-star weak foot and 4-star skill moves, and the traits of Finesse Shot and Outside Foot Shot are still the same.
It's not exciting, but it is what it is.
Player Review
DISCLAIMER: We haven't completed this SBC, but we have played with the base Messi card. Messi is Messi. The card is going to be great regardless of whether you get the 91 base card or the 92 POTM card. We won't be completing this SBC, for the record, as we're not sure if it's worth it to dump all those juicy untradeables and coins into a card that will become more and more irrelevant over the course of the game.
Source: Read Full Article