Skull & Bones will set sail before March 2023, according to Ubisoft's most recent earnings report. And now that the game has an Australian rating, it seems that there are fair winds for Skull & Bones to do exactly that.
The rating comes after a recent rating by the South Korean games board, which also rated the game "mature" (thanks, GamesRadar). Australia's Classification Board notes the game includes "mature themes" such as "violence, drug use, coarse language, and sexual references." However, the Classification Board also notes that there is absolutely no nudity, raising eyebrows as to just how much "moderate" sex Skull & Bones can contain if everyone keeps their clothes on.
Australia can often be a little late compared to the rest of the world in getting its games rated, so this rating certainly implies that Skull & Bones is on track to release in the next 10 months.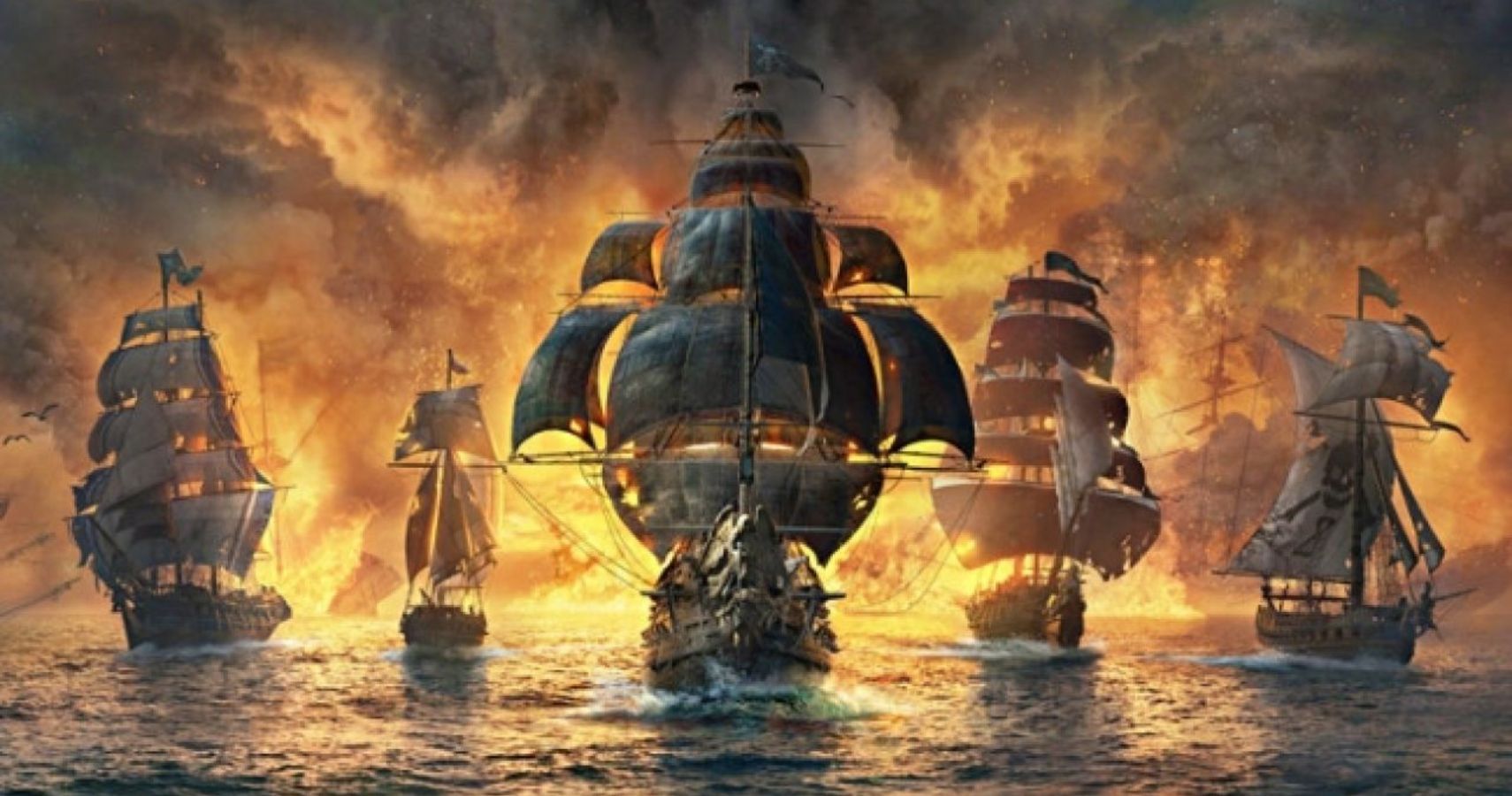 Skull & Bones is in the midst of technical playtests that began at the end of April. Leaked footage from these tests showed an introduction to Skull & Bones, with the tutorial explaining the game's systems. You'll start as a brand-new pirate captain with a teeny tiny ship, building your reputation and resources to captain bigger vessels full of badder pirates (but in a good way). Captains will take contracts from NPCs and then prepare to set sail by outfitting your ship with crew, provisions, and ammunition. A reputation system keeps track of your "Infamy," with failed contracts and lost ships causing a loss of rep while successful contracts gain it. Skull & Bones will also offer multiplayer co-op with up to three players, while a central hub lets pirates show off their ill-gotten booty.
Back in February, Ubisoft's chief financial officer Frederick Duguet said the French publisher was "very happy" with the progress Ubisoft Singapore has made with Skull & Bones despite being in development for over eight years. That's in stark contrast to Ubisoft Mumbai, which recently ceded control of the Prince of Persia remake to Ubisoft's Montreal studio.
Source: Read Full Article