Valheim is a Viking survival simulator where you build ridiculous monuments to humanity's hubris and occasionally kill a troll or something. At least, that's what it seems like with all these massive architectural projects appearing on social media.
For example, here we have Deppentreff showcasing their latest accomplishment: a Viking rollercoaster. You start on top of a mountain where a longboat serves as the rollercoaster cart, then the removal of a wooden peg sends you tumbling down a giant ramp to land in the river at the bottom.
Rollercoaster is a bit of a misnomer if you ask me. There are basically two curves, you have to climb a winding set of stairs to get to the top, and you end up making a splash at the finale, so it's more of a waterslide than a rollercoaster.
Still, it sure does look like fun. Well, barring the boat getting beached on the riverbank at the end.
Check out Deppentreff's build in the video below, and if that doesn't inspire you to create your own version of Viking Rollercoaster Tycoon, maybe try this equally amazing boat ramp that catapults your longboat straight into the ocean after a 500-foot drop. Just don't expect to keep your lunch afterward.
Valheim continues to dominate the Steam top-sellers list for an astounding sixth week in a row. That's basically unheard of for an early access game that still has a long way to be between where it is now and where it eventually plans to be in the coming years of development.
And it's even more astounding when you consider the fact that the only developer Iron Gate Studio makes money is through buying the base game. Steam's top-sellers list is based on total revenue, which usually includes things like microtransactions, but Valheim doesn't have any of those. Every dollar spent is for the five million Vikings running around in Valheim's procedurally-generated world.
And it'll likely be six million before too long.
Next: Oscar Nominees 2021: Onward, Borat, And Pinocchio Make The Cut, But No Sign Of Sonic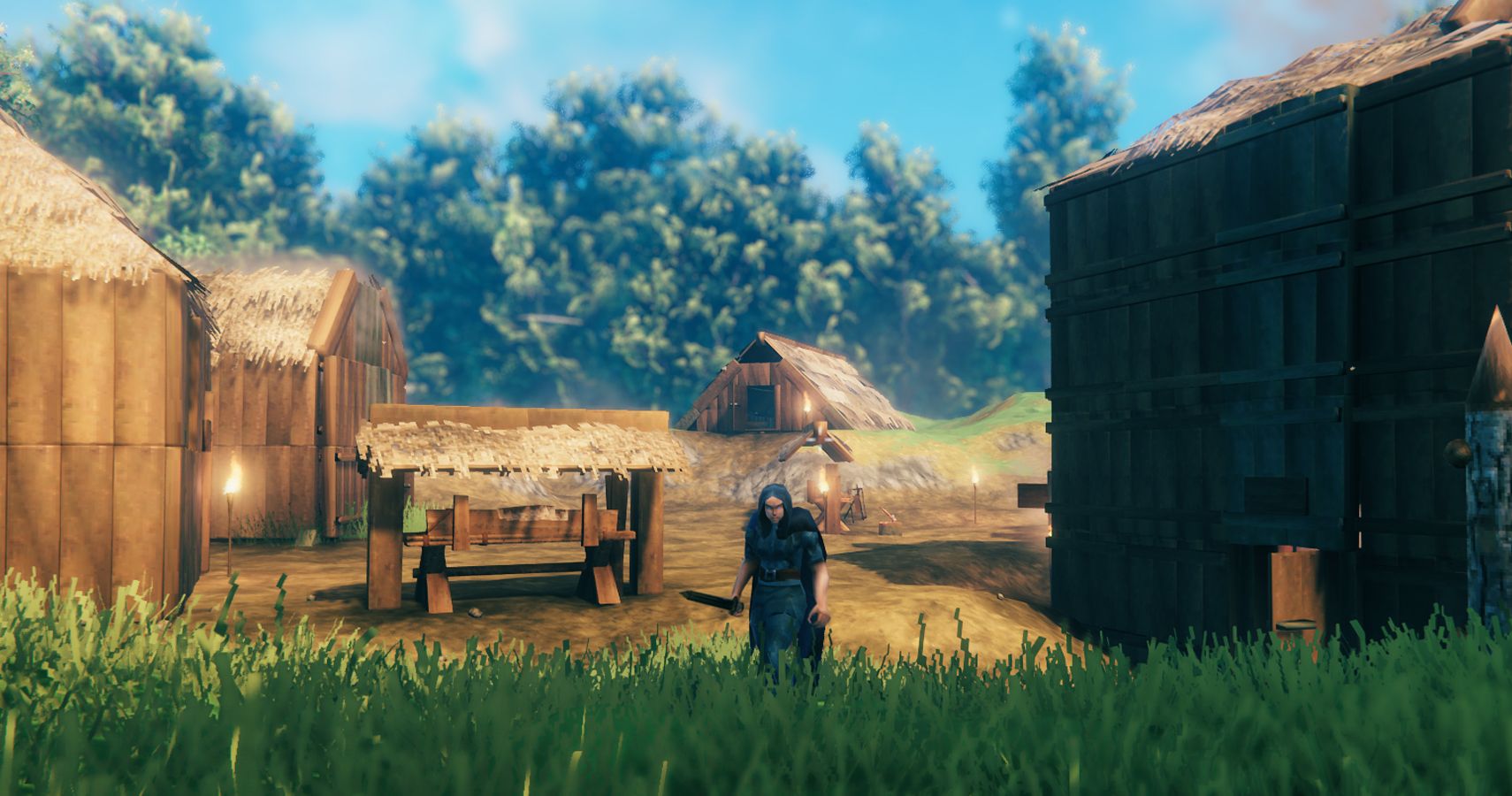 Actually a collective of 6 hamsters piloting a human-shaped robot, Sean hails from Toronto, Canada. Passionate about gaming from a young age, those hamsters would probably have taken over the world by now if they didn't vastly prefer playing and writing about video games instead.
The hamsters are so far into their long-con that they've managed to acquire a bachelor's degree from the University of Waterloo and used that to convince the fine editors at TheGamer that they can write "gud werds," when in reality they just have a very sophisticated spellchecker program installed in the robot's central processing unit.
Source: Read Full Article