GSC Game World has revealed for the first time Stalker 2: Heart Of Chernobyl's first gameplay, as well as the game's release date. In addition, the devs introduced system requirements for the PC version alongside the unusual pre-order bonuses.
Stalker 2's requirements appeared on Steam and Epic Games Store. The project currently has only minimum and recommended configs, so we don't know at what targeted resolutions or fps Heart Of Chernobyl will work. However, with almost a year until the sequel will be available for the players, those are most likely subject to change.
Minimum:
OS: Windows 10CPU: AMD Ryzen 5 1600X or Intel Core i5-7600KMemory: 8GBGPU: Radeon RX 580 or GeForce GTX 1060DirectX: DirectX 12Storage: 150GB
Recommended:
OS: Windows 10CPU: AMD Ryzen 7 3700X or Intel Core i7-9700KMemory: 16GBGPU: Radeon RX 5700 XT or GeForce RTX 2070 Super or GeForce GTX 1080 TiStorage: 150GB
As you can see, the most uncommon thing here is that Stalker 2 will be a hefty 150Gb download on PC. The size will probably be the same on console, meaning that Xbox Series S users would have to clear nearly half of their internal storage if they are planning to explore the new Zone.
Stalker 2: Heart Of Chernobyl has received three different editions — Standart, Deluxe, and Ultimate — already available for pre-order on Steam and Epic Games Store. While the Deluxe edition will only give you one additional story quest and few costume/weapons skins, Ultimate will include the Season Pass with at least two future major story expansions. As a pre-order bonus for all editions, you'll receive an exclusive costume and weapon skins, as well as "extended bonfire content" with additional stories of the Zone and stalker guitar songs.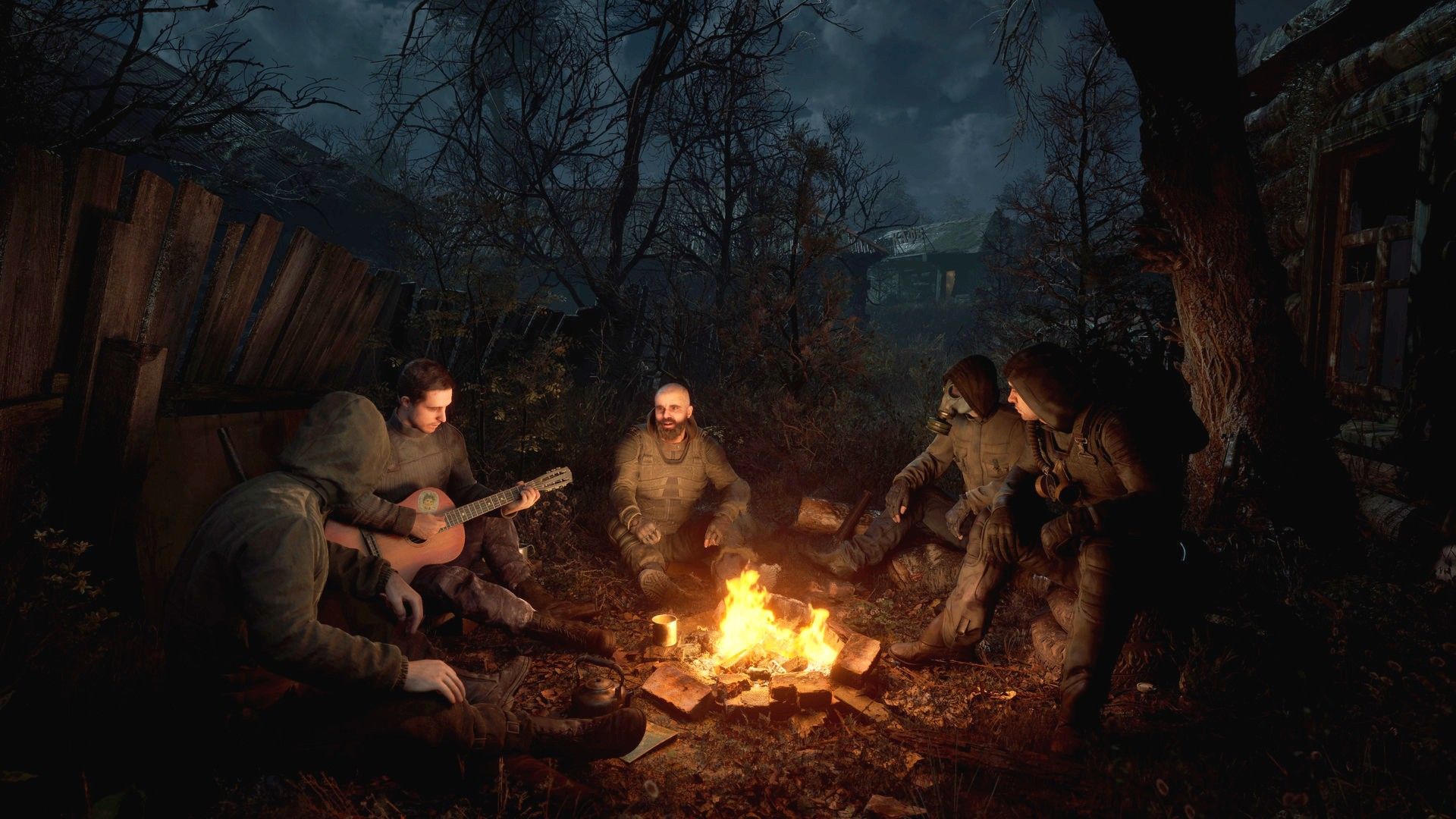 Stalker 2: Heart Of Chernobyl gameplay reveal has also topped Xbox and Bethesda Showcase at E3 2021, landing in the Top-3 most-watched videos with more than a million views as of the time of writing. This serves as a nice indication of players' interest in the upcoming sequel to the iconic Ukrainian FPS franchise. Moreover, just a few hours after the game became available for pre-orders, Stalker 2 has made it into the top sales list on Steam.
Stalker 2: Heart Of Chernobyl is scheduled for April 28, 2022 for PC, and will be Xbox Series X|S console exclusive for at least three months. The game will join Game Pass on day one.
Source: Read Full Article