As you develop your farm in Story of Seasons: Pioneers of Olive Town, you'll find yourself raising a range of livestock and stumbling across various wild animals that you can take photos of too. Additionally, you can also purchase pets to come and live with you once you have upgraded your tent to a log cabin.
For everything you need to know about how many pets you can keep based on the size of your home, which pets are available, and how to unlock the secret Little Wolf pet, we've got it all covered right here.
House Upgrades and How Many Pets You Can Keep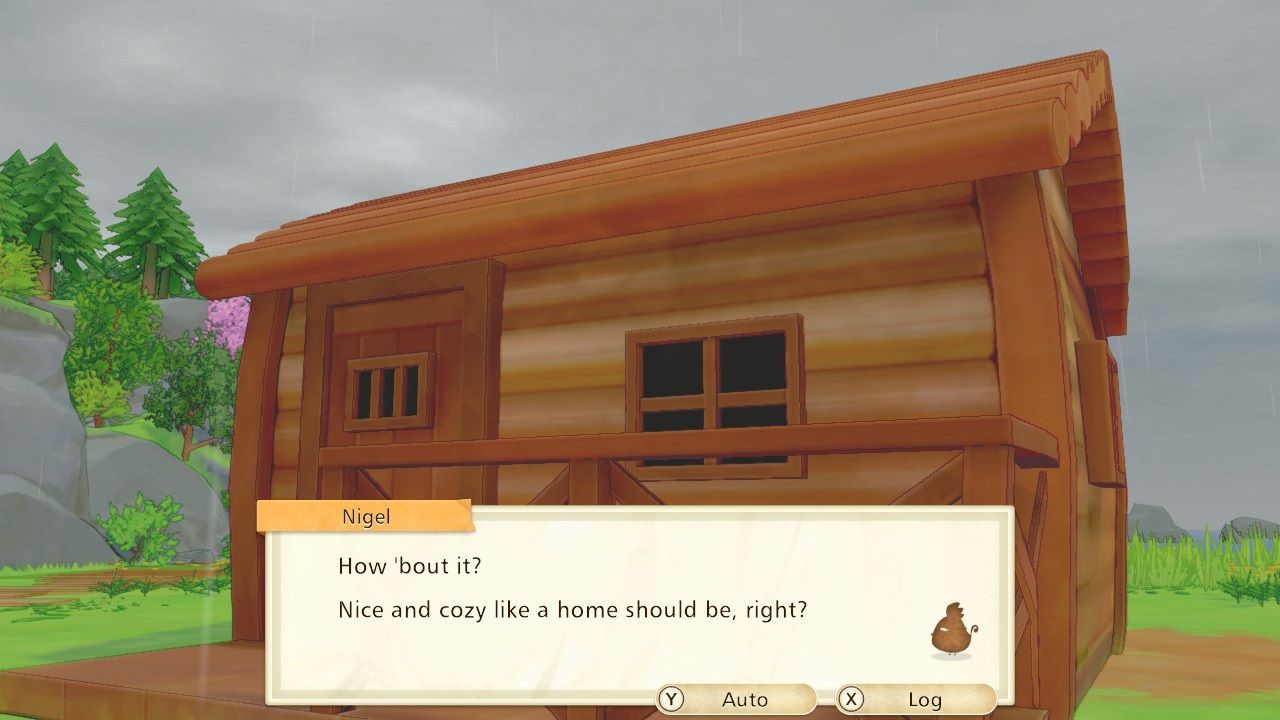 You can upgrade your house at Nigel's Handiworks in Olive Town, and doing so requires both money and crafting materials. The number of pets you can keep depends on the size of your house.
House Upgrades:
Log House — 1 pet
Small House — 2 pets
Big House — 3 pets
Luxury House — 4 pets
Interacting with Your Pet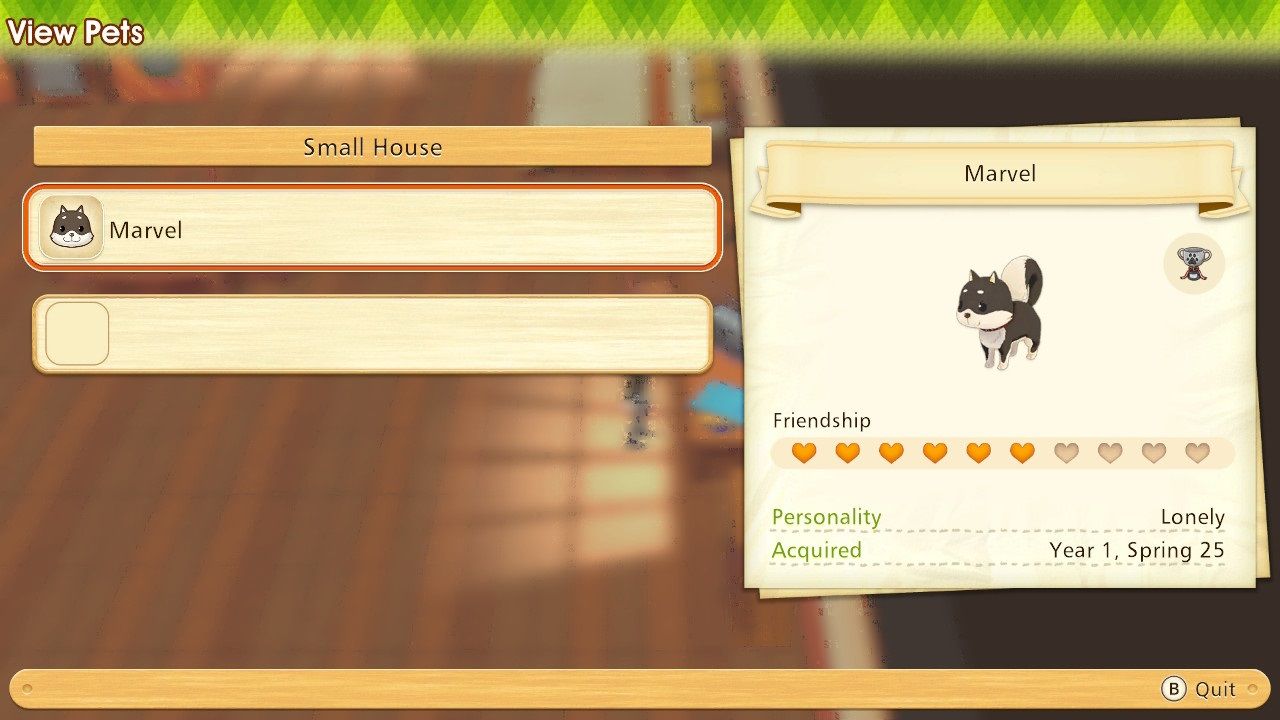 You can obtain a leash from Patricia in the Animal Shop once you have upgraded your tent to a log cabin. You can use the leash to walk your pet, and it will accompany you wherever you go. You can continue to use other tools and perform tasks while walking your pet. You can also play with your pet while on walks by using toys from your inventory bar.
Your pets have a Friendship Level just like any of the characters in town. You can increase this by interacting with your pets, walking them for over an hour at a time, feeding them treats, and playing with them while on walks. You can view your pet details from the notebook in your home.
During the Pet Derby town event, you can enter your pet into the competition to try and win the race. The stronger your Friendship bond with your pet, the better it will perform.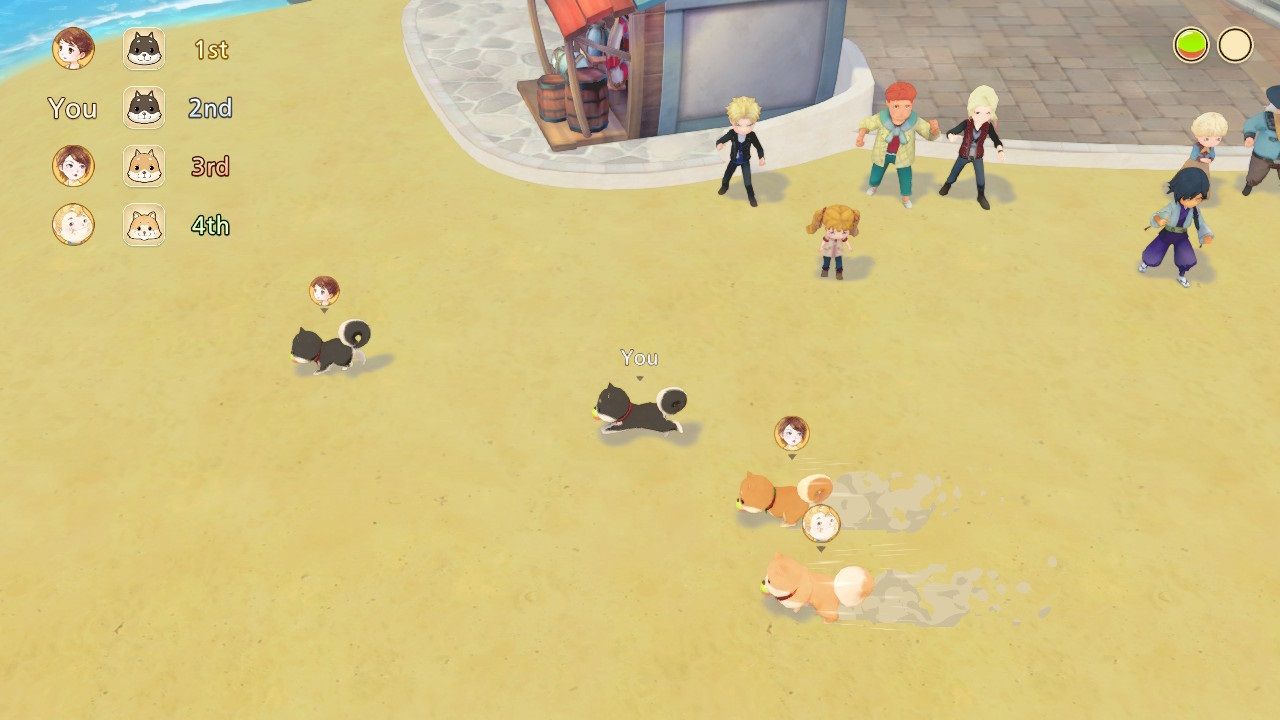 Available Pets
You can purchase pets from Patricia in the Animal Shop in Olive Town. It is open every day apart from Tuesday. The available pets are as follows:
Shiba Inu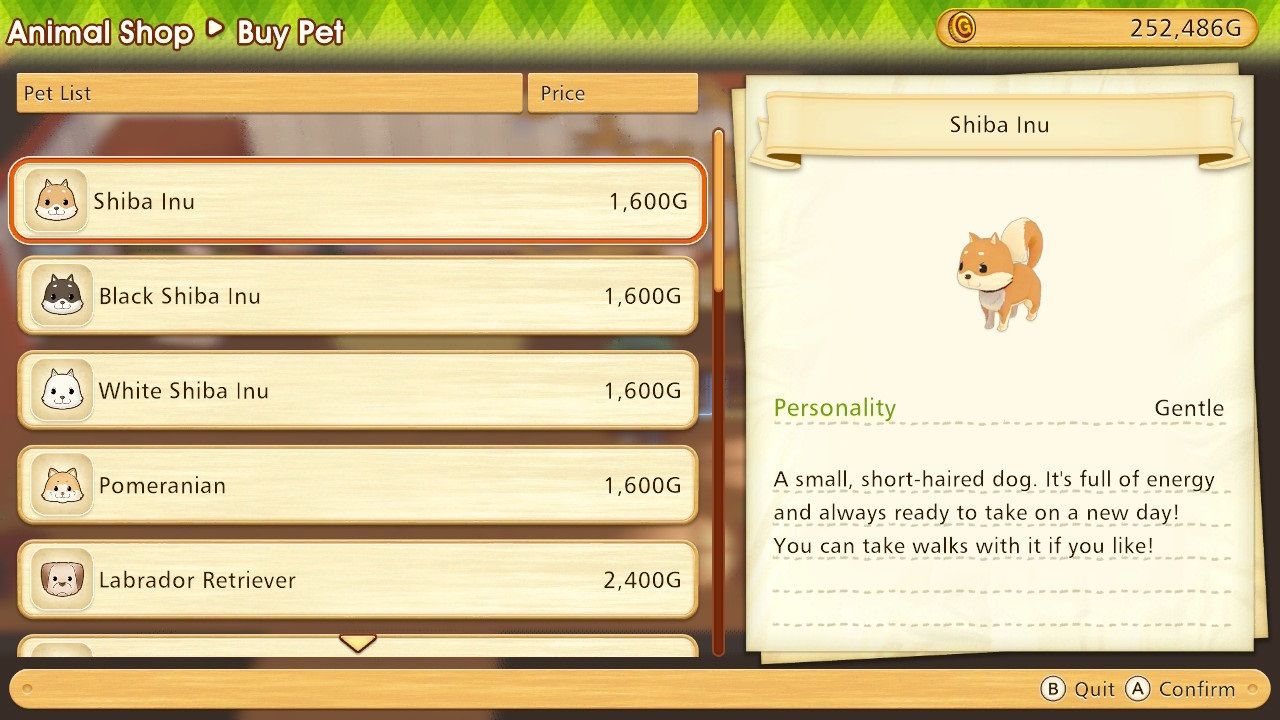 Black Shiba Inu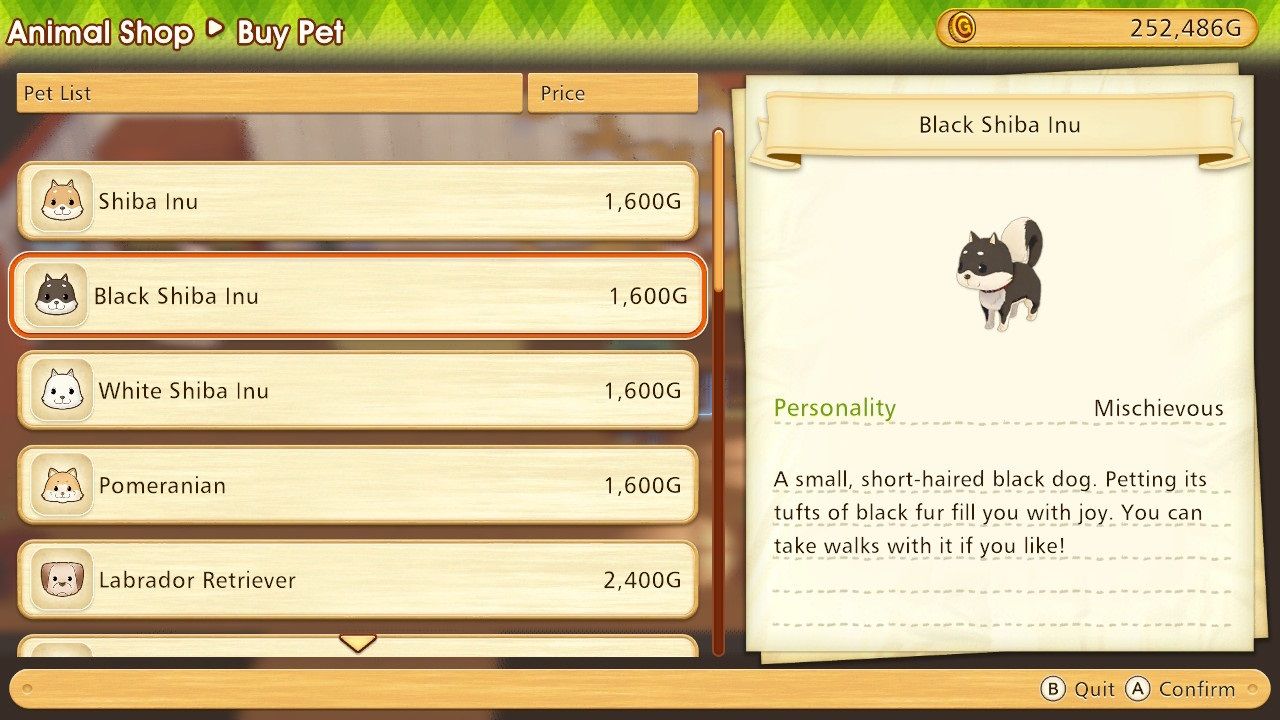 White Shiba Inu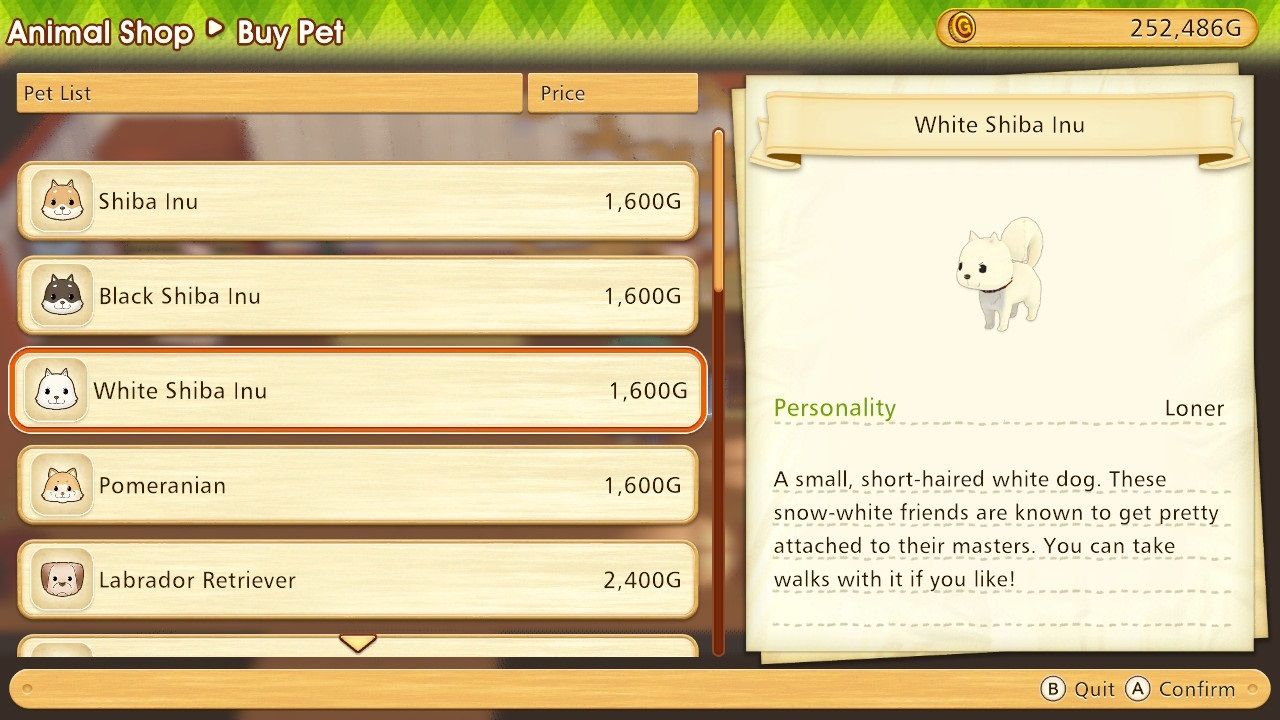 Pomeranian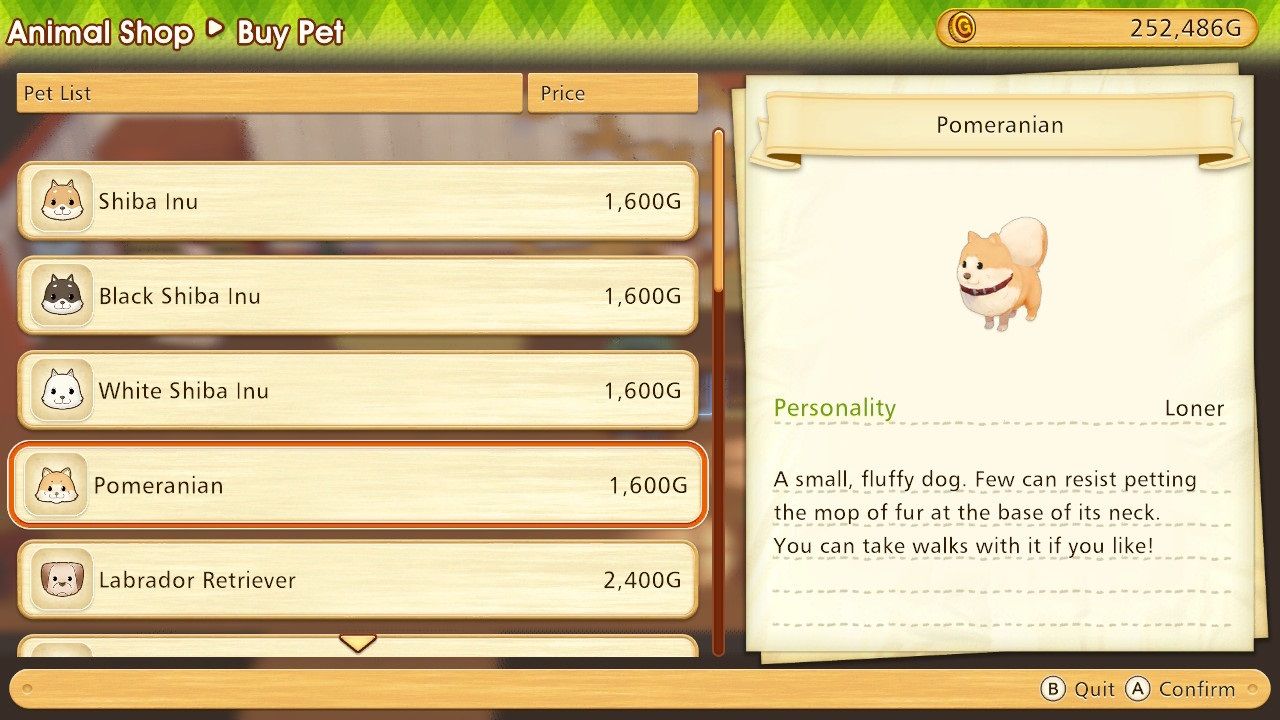 Labrador Retriever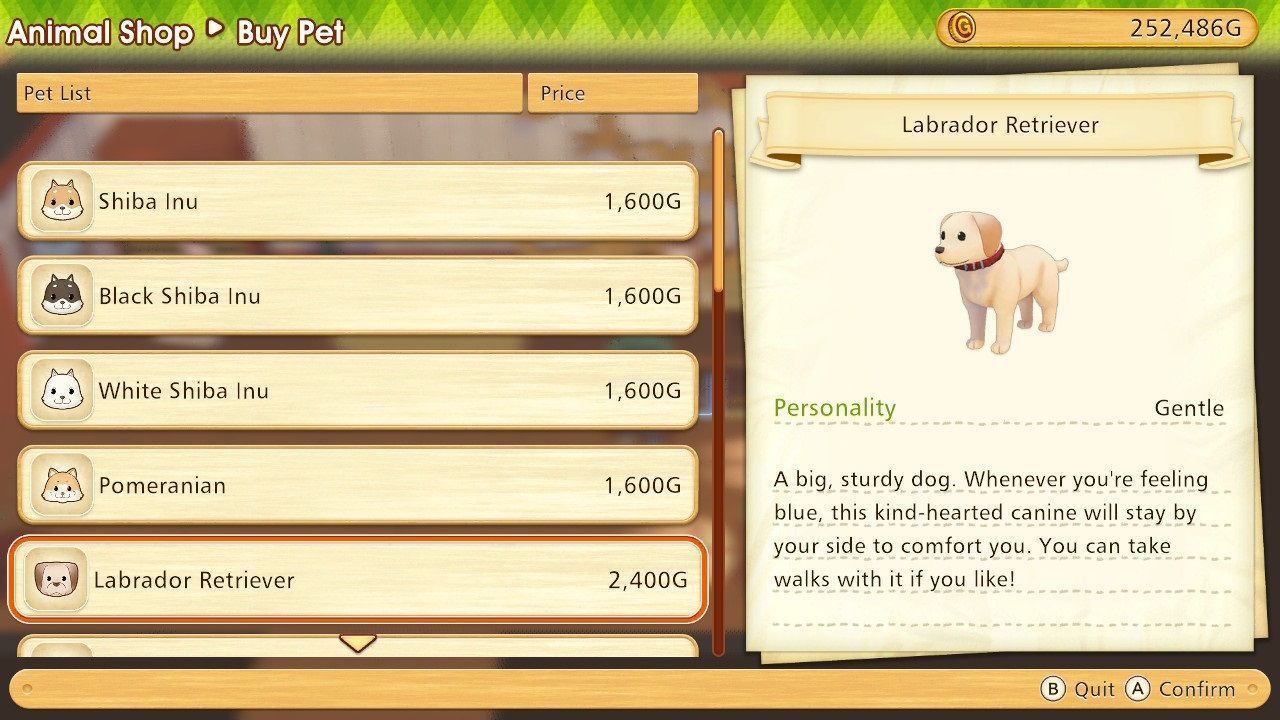 Bernese Mountain Dog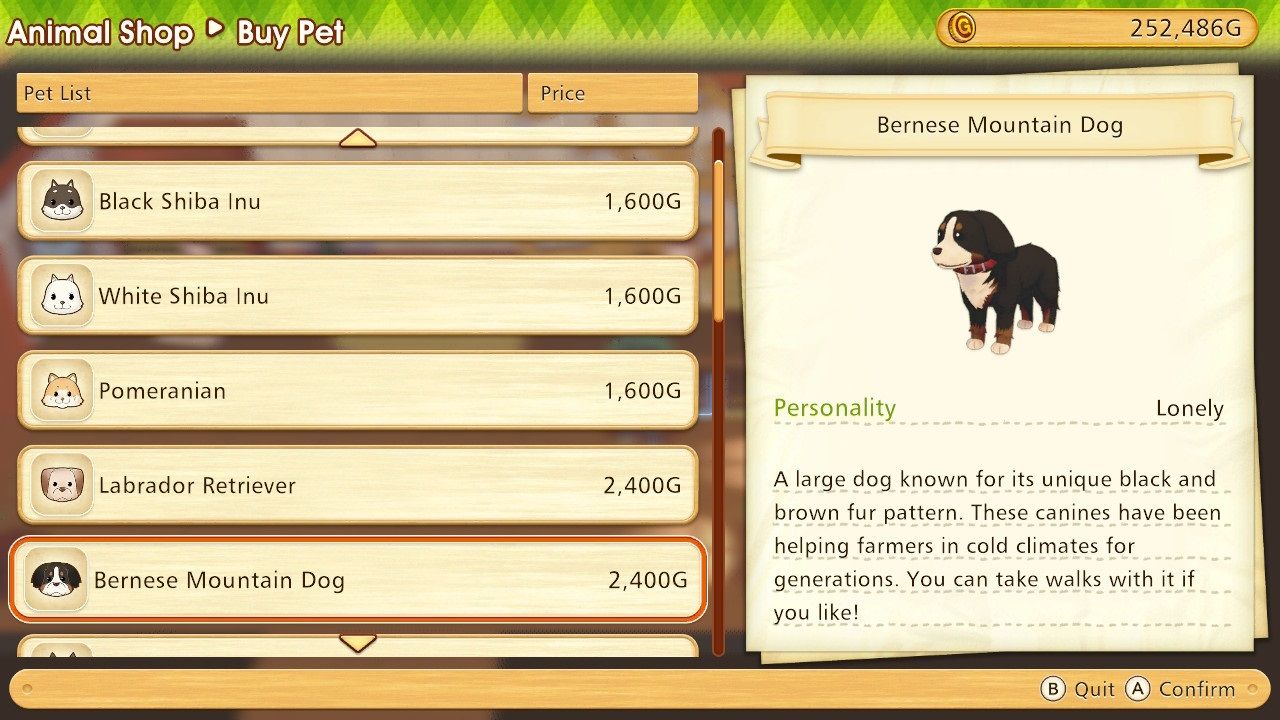 Siberian Huskey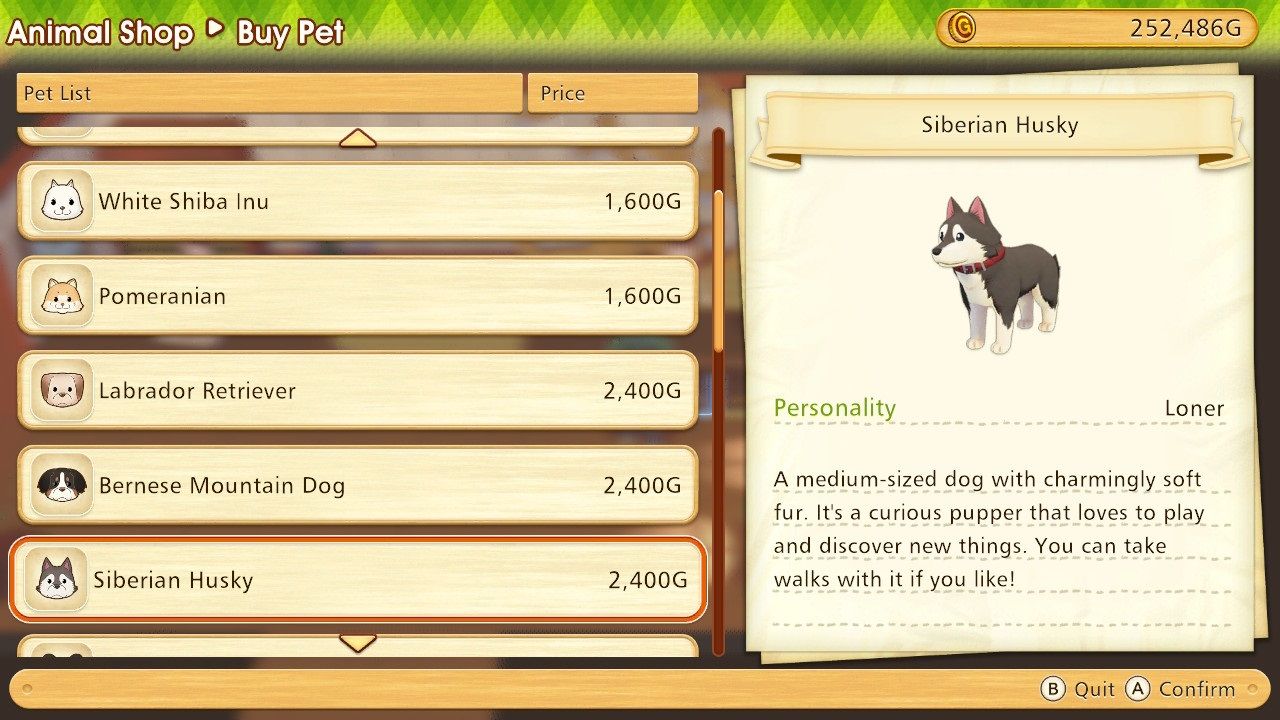 Border Collie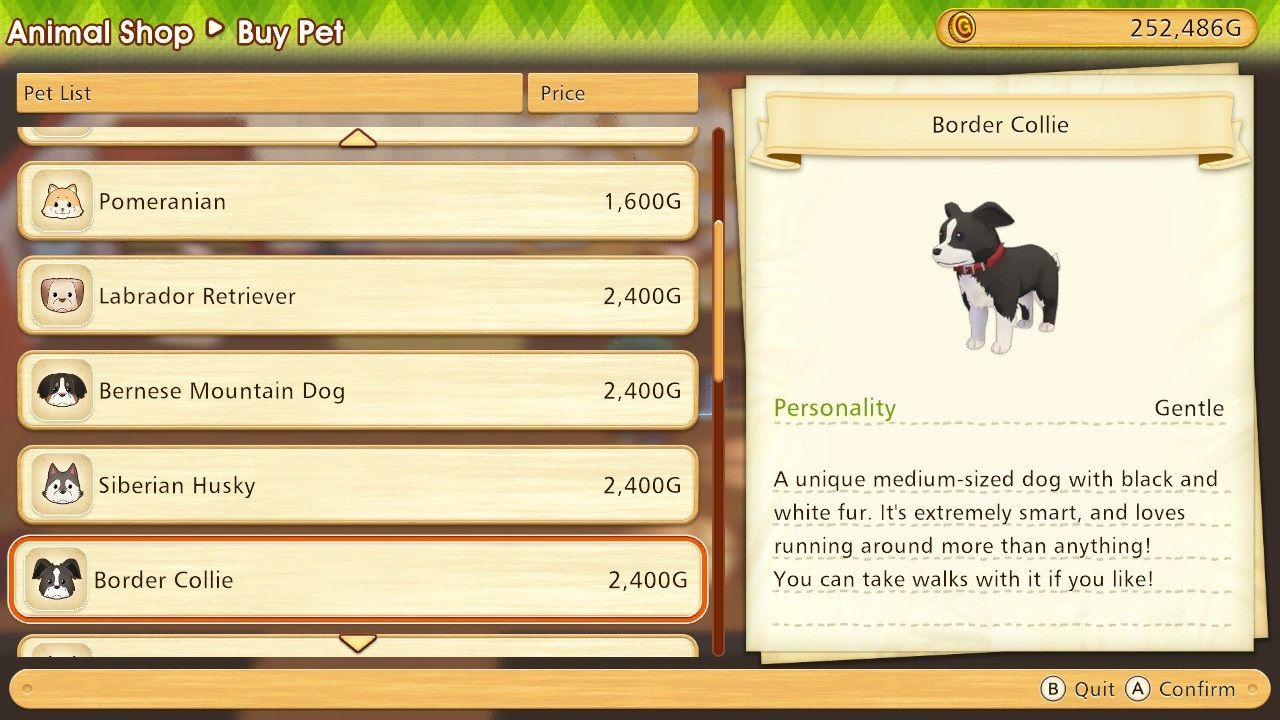 Brown Striped Mix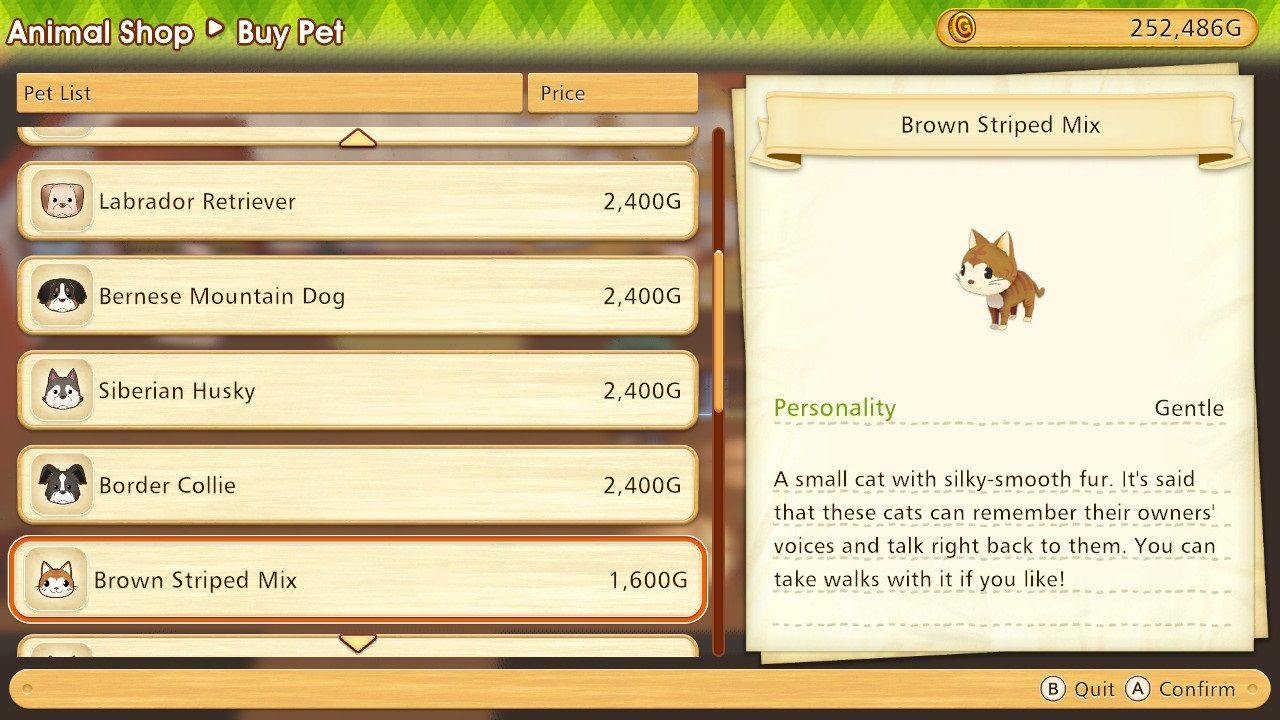 Black Mix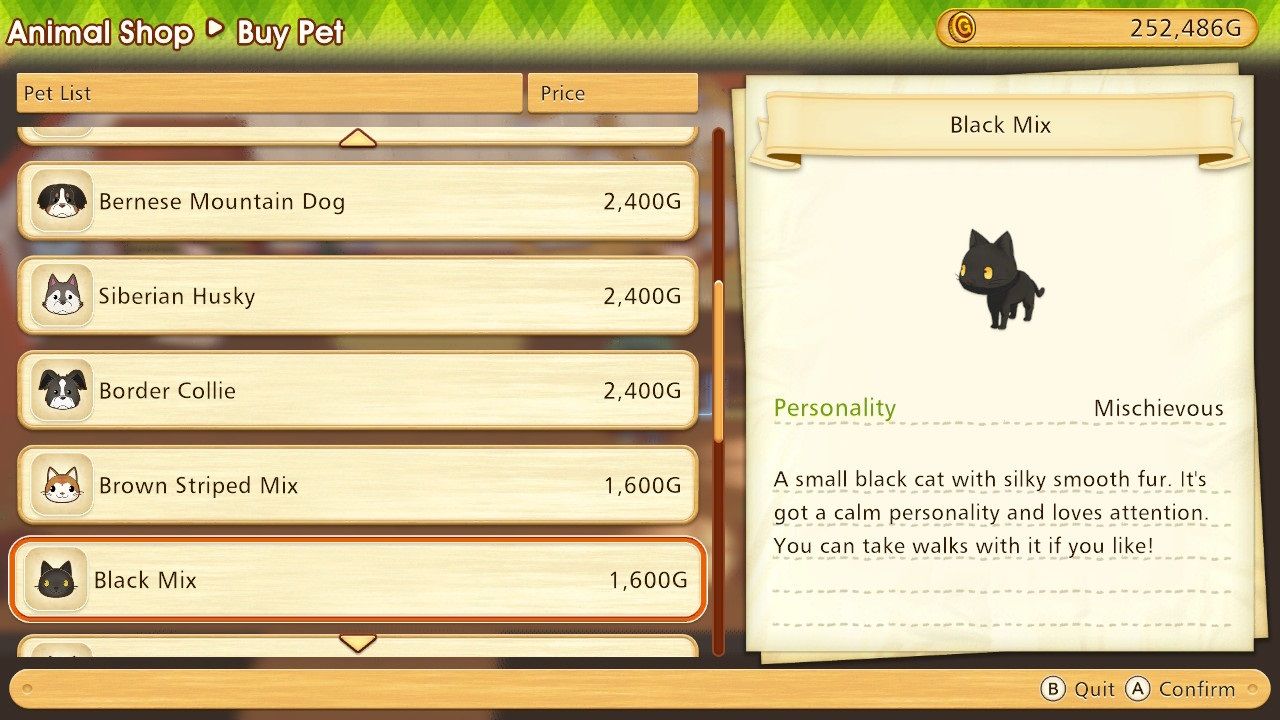 White Mix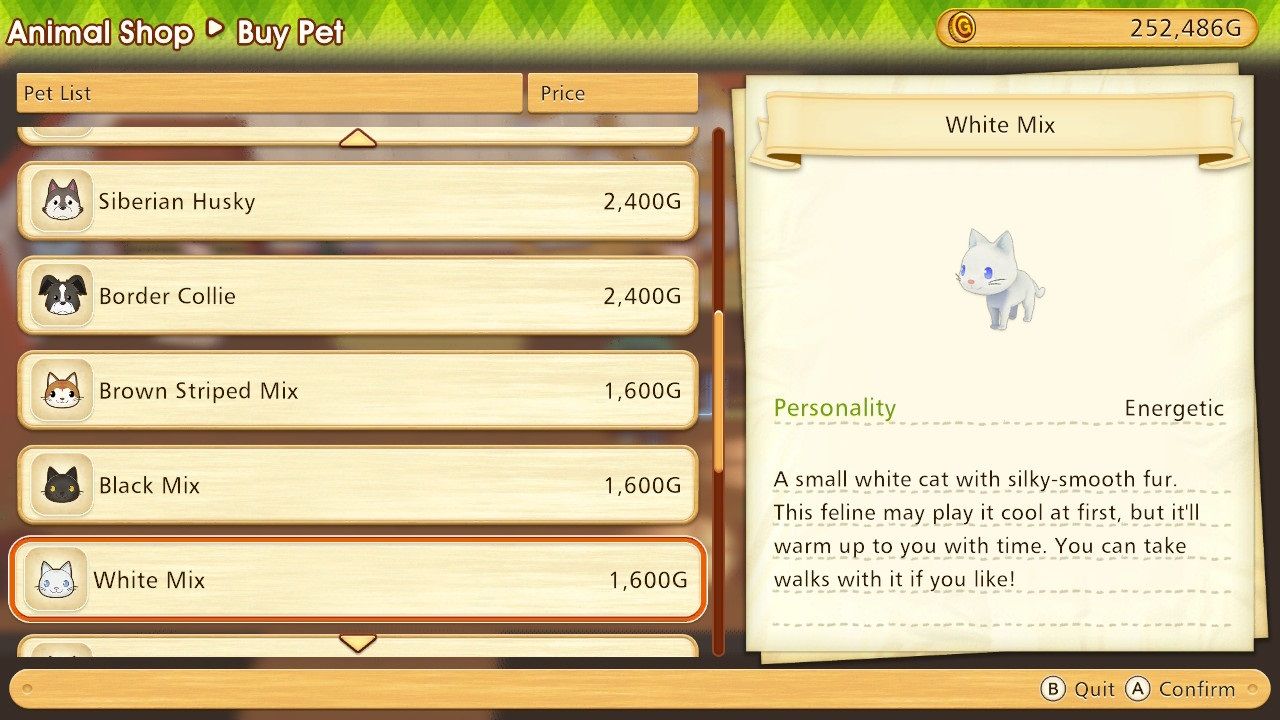 American Shorthair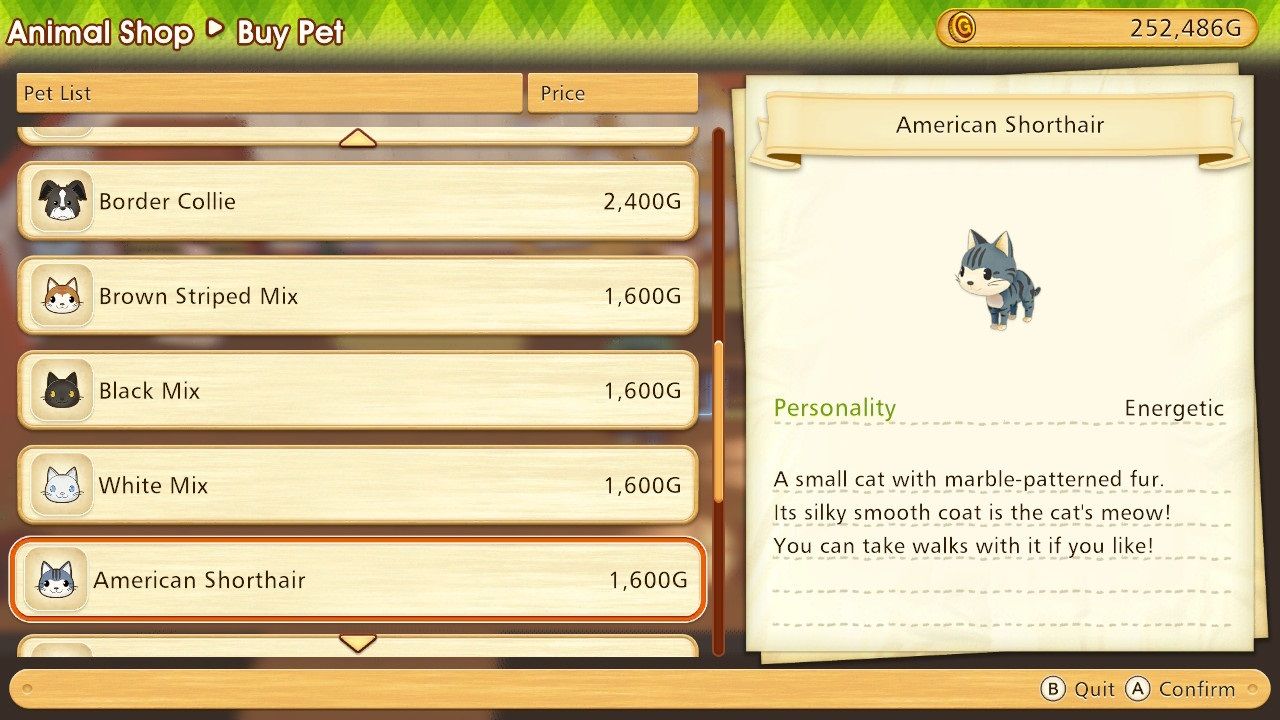 Scottish Fold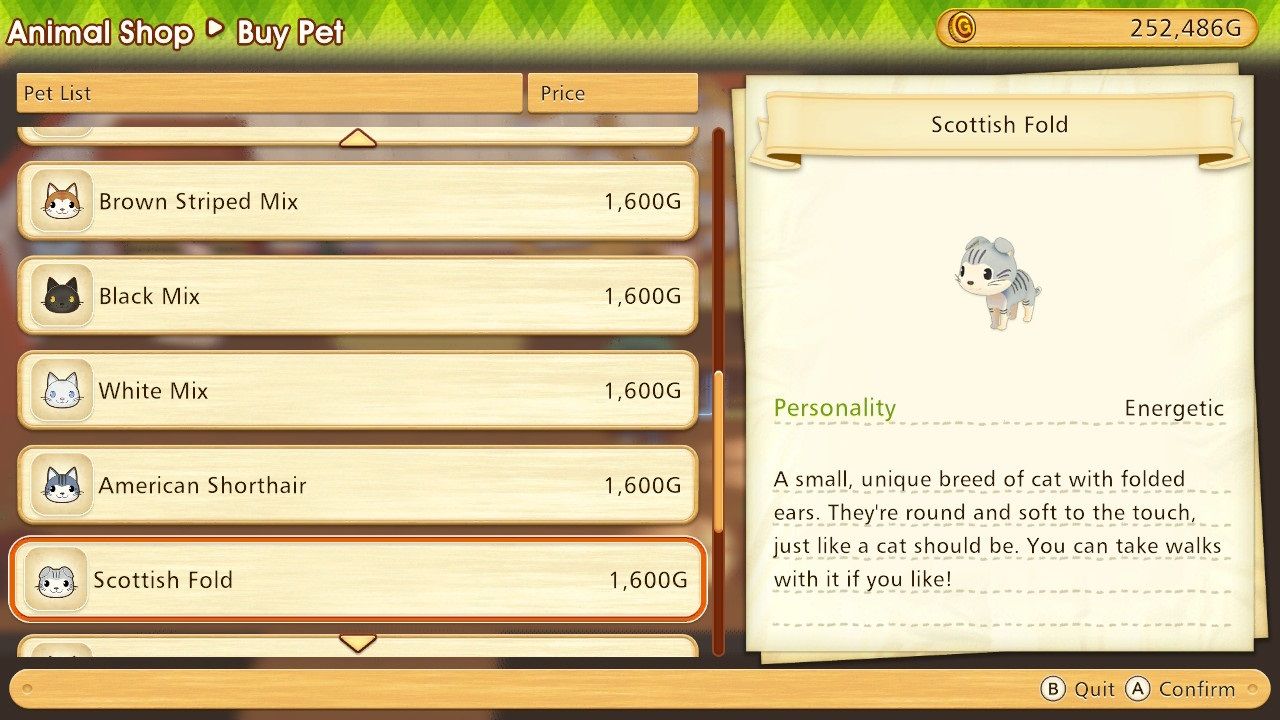 Calico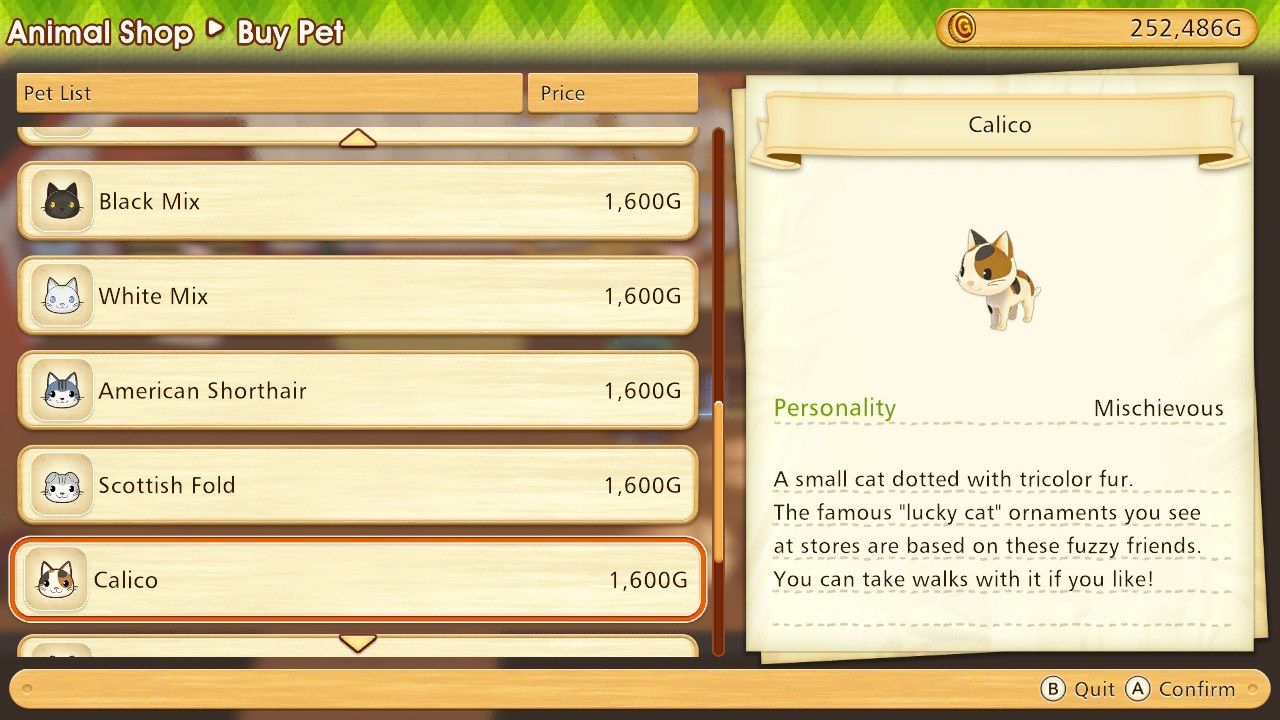 Persian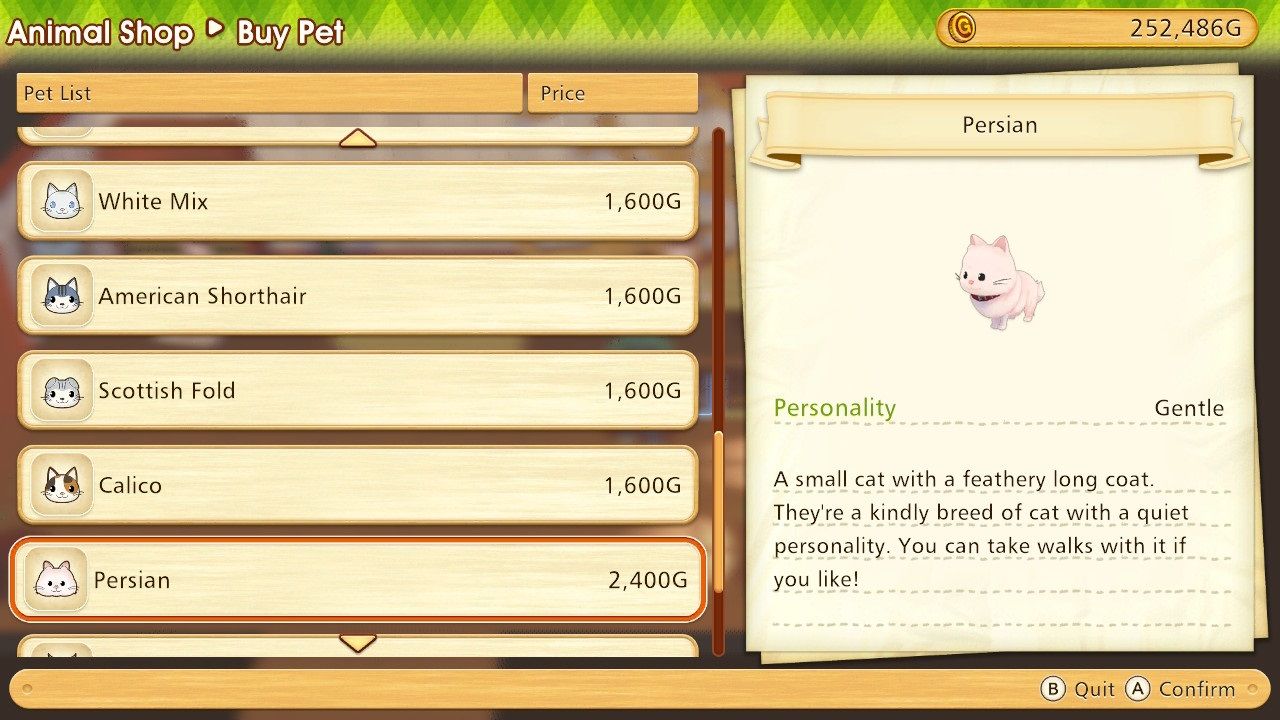 Maine Coon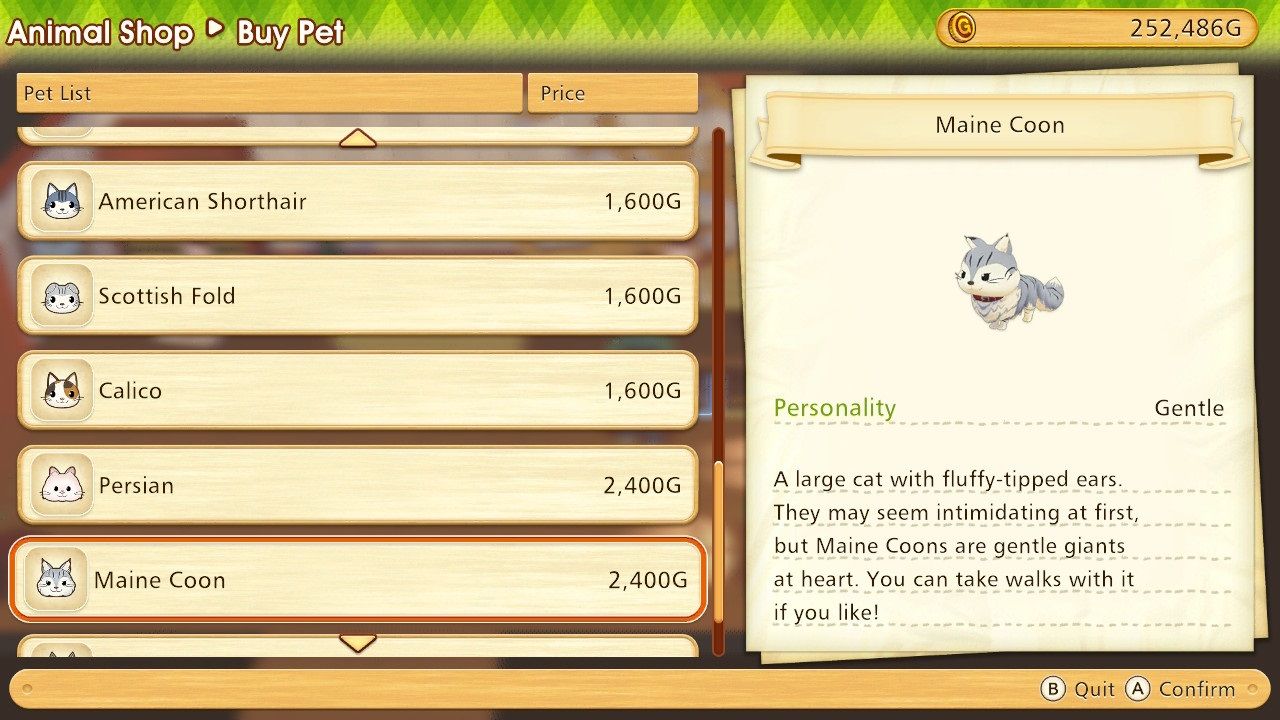 How to Unlock the Secret Little Wolf Pet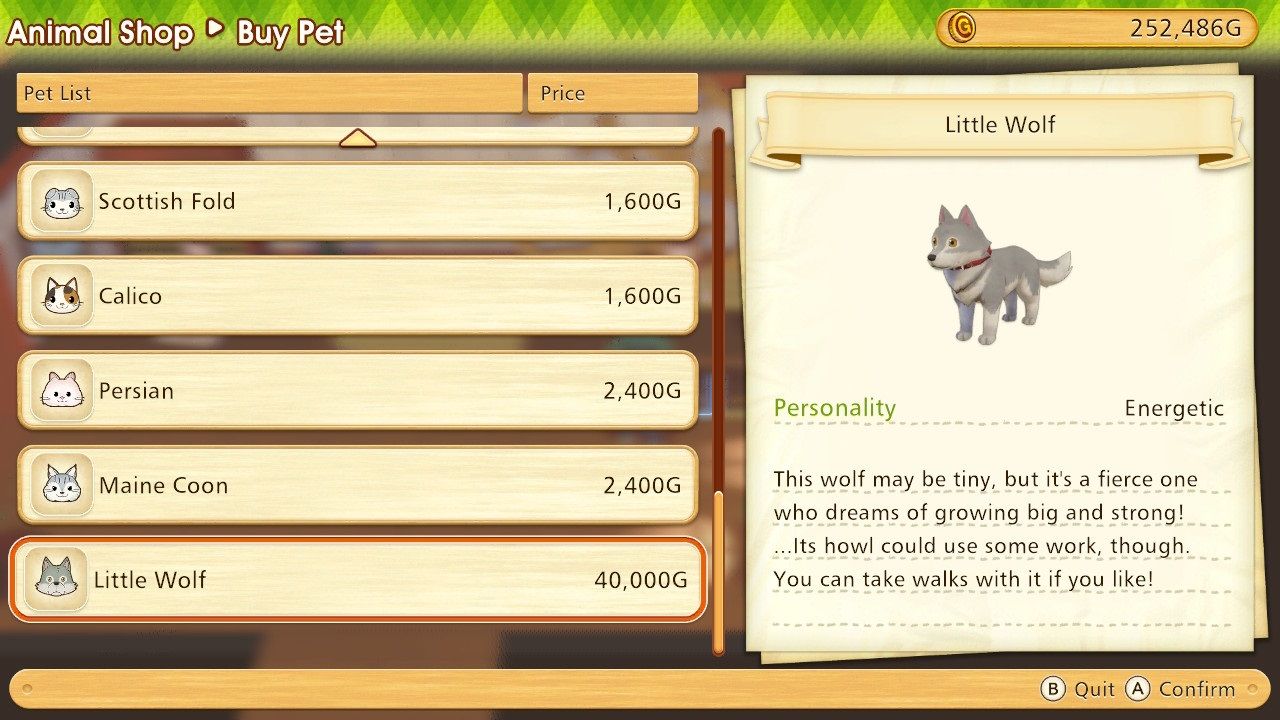 You can unlock the secret Little Wolf pet by collecting 200 Follower Sprites and then unlocking it with points at the shrine in the north of Olive Town. After this, it will be available for purchase from the Animal Shop.
Next: Story of Seasons: Pioneers of Olive Town Complete Guide And Walkthrough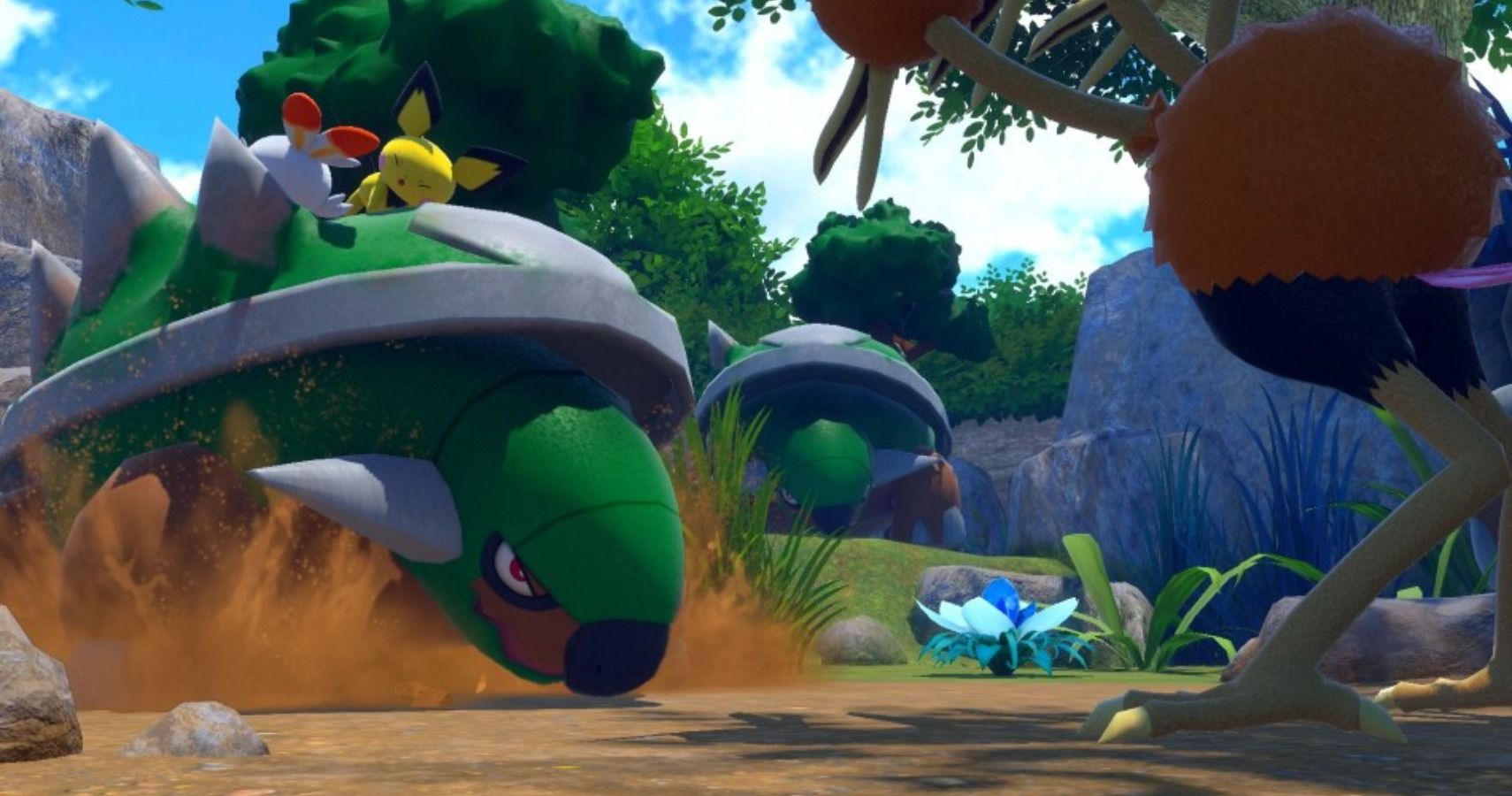 Guides
Story Of Seasons
Pioneers of Olive Town
Meg appreciates gaming on all formats but primarily spends her time achievement hunting to the extreme. Her passion for gaming began as a child when first introduced to the Amstrad.
Source: Read Full Article