Team Cherry says "it can't be too much longer, surely" until it shares more news about Hollow Knight: Silksong.
Having been announced all the way back in 2019 and not shown off all that much since then, the wait for Hollow Knight: Silksong has been pretty long, so much so that it's now become a bit of a meme to expect news on it whenever some kind of showcase is announced. Although Team Cherry has remained tight-lipped on the project, it did just give a cheeky update on how development is going and when we can expect news.
As reported by Nintendo Life, the Unity Award winners were recently revealed, with developers who won certain categories leaving little comments as a reaction to their victory. Hollow Knight: Silksong, perhaps unsurprisingly, won the 'Most anticipated game' award, which caused Team Cherry to leave a little message about the game underneath.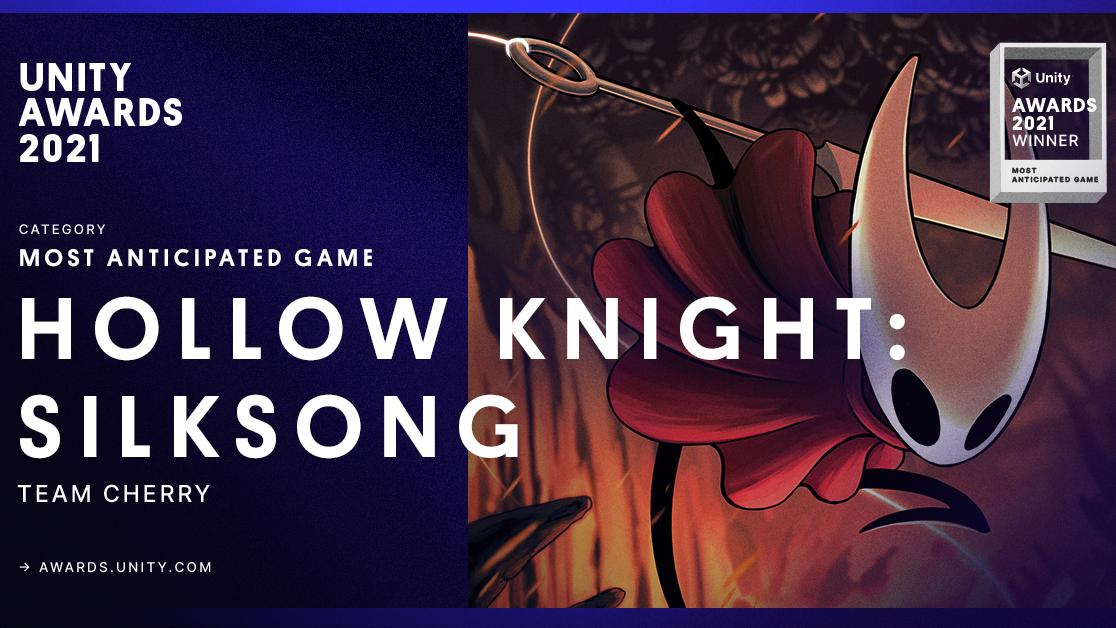 Team Cherry said, ""We're honored that Hollow Knight: Silksong won the 2021 Unity Award for the most anticipated game, and hugely appreciate all of the fans who support us as we work on the game. Thank you so much. We're looking forward to the day we can share the game with you all. It can't be too much longer, surely."
It's a very tongue-in-cheek message that makes it clear that Team Cherry knows how anticipated its game is and is clearly going to be showing it off sometime soon. Some fans have speculated that it'll actually appear at the Nintendo Indie World showcase that's scheduled for later today, so it that does or doesn't happen then feel free to come back to this post and laugh or cheer.
The last bit of news we heard about Hollow Knight: Silksong was that GOG was listing its release date as 2022, which does seem fairly likely considering how long the project has been in development and because of Team Cherry's comments that it wants to show off the game sometime soon.
Source: Read Full Article