The Elder Scrolls Online is one of the most popular MMOs on the market. Available on PC, Xbox One, PS4, and soon receiving an update on PS5 and Xbox Series X, there are plenty of ways to access the largest Elder Scrolls game ever made.
That begs the question – does ESO feature cross-platform play? Here's what you need to know about ESO cross-play before diving into Tamriel.
ESO Does Not Support Cross-Platform Play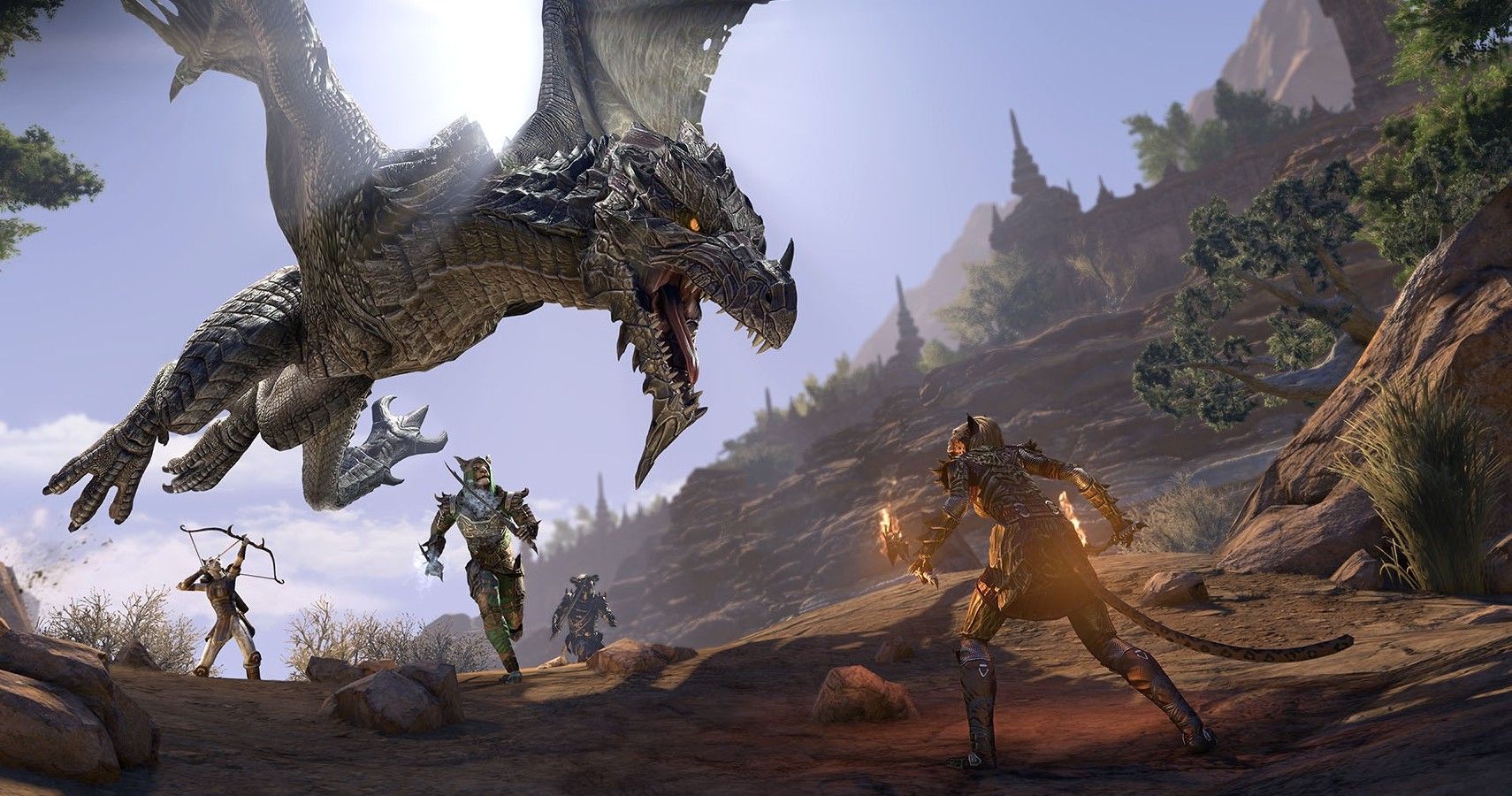 The Elder Scrolls Online does not support cross-platform play in the traditional sense. PC players won't be able to engage with PS4 or Xbox players, and Xbox players won't ever see PC players. However, when the new generation of consoles released in 2020, things became a bit more complex. Here's how it all works:
PC players have their own servers and won't encounter players on any console.
Xbox players have a server shared between Xbox One, Xbox Series X, and Xbox Series S.
PlayStation players have a server shared between PS4 and PS5.
Stadia players share a server with the PC community.
Will The Next-Gen Update Impact Cross-Play?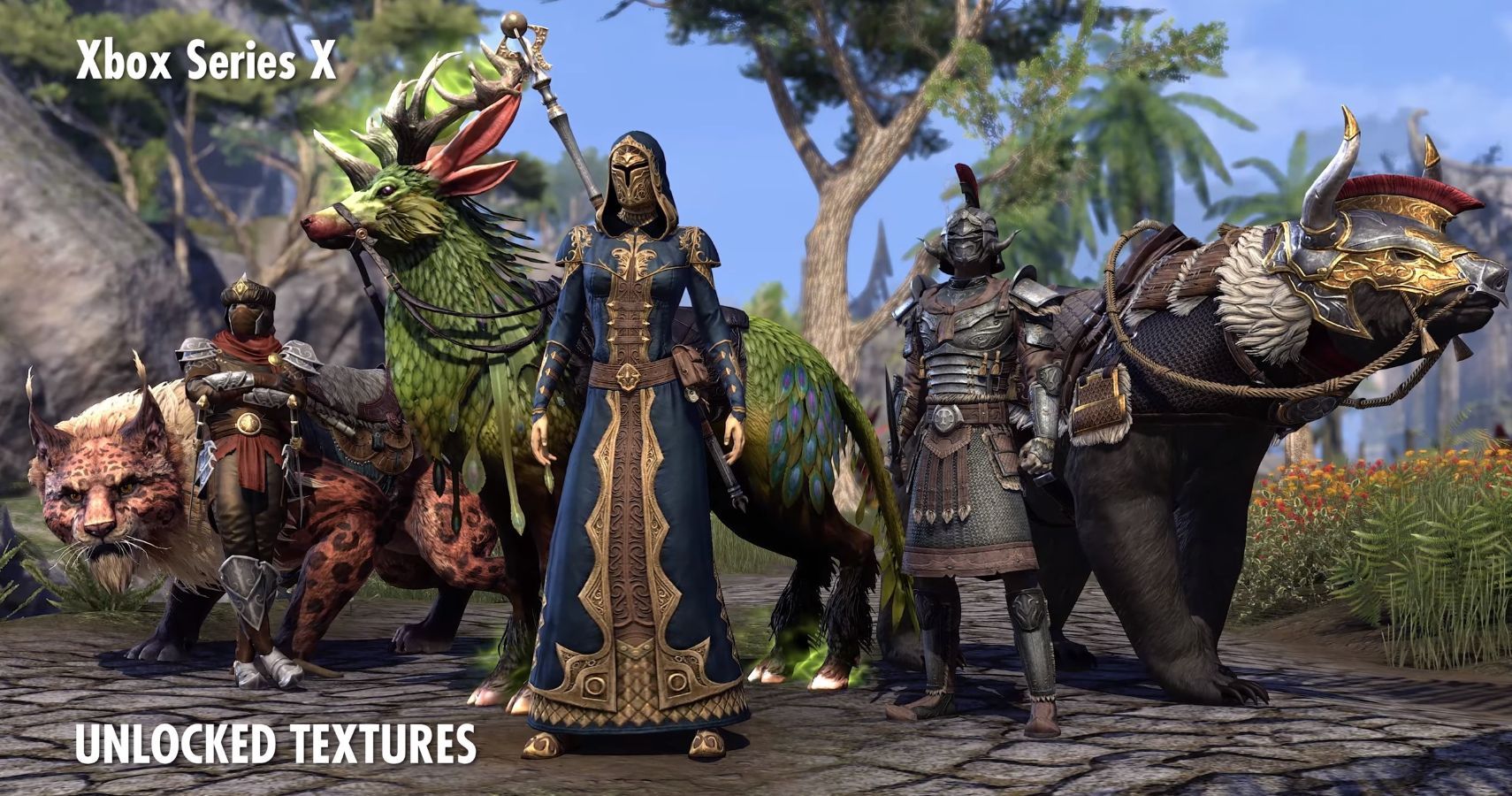 The Elder Scrolls Online runs on both PS5 and Xbox Series X|S through backward compatibility. Your game might run a bit faster – thanks to the new hardware – but it's essentially the same game as it was years ago.
That is all set to change on June 8, with a massive graphical overhaul coming to PlayStation 5 and Xbox Series X|S. This will make the world of Tamriel look more vivid than ever before, although you'll still be able to play with your friends on last-generation consoles. Keep in mind that cross-platform play only works within the same family of consoles, meaning all Xbox consoles share one server and all PlayStation consoles share another.
It's not true cross-play support, but at least each individual console isn't relegated to its own private server.
Is Cross-Play In Development For The Elder Scrolls Online?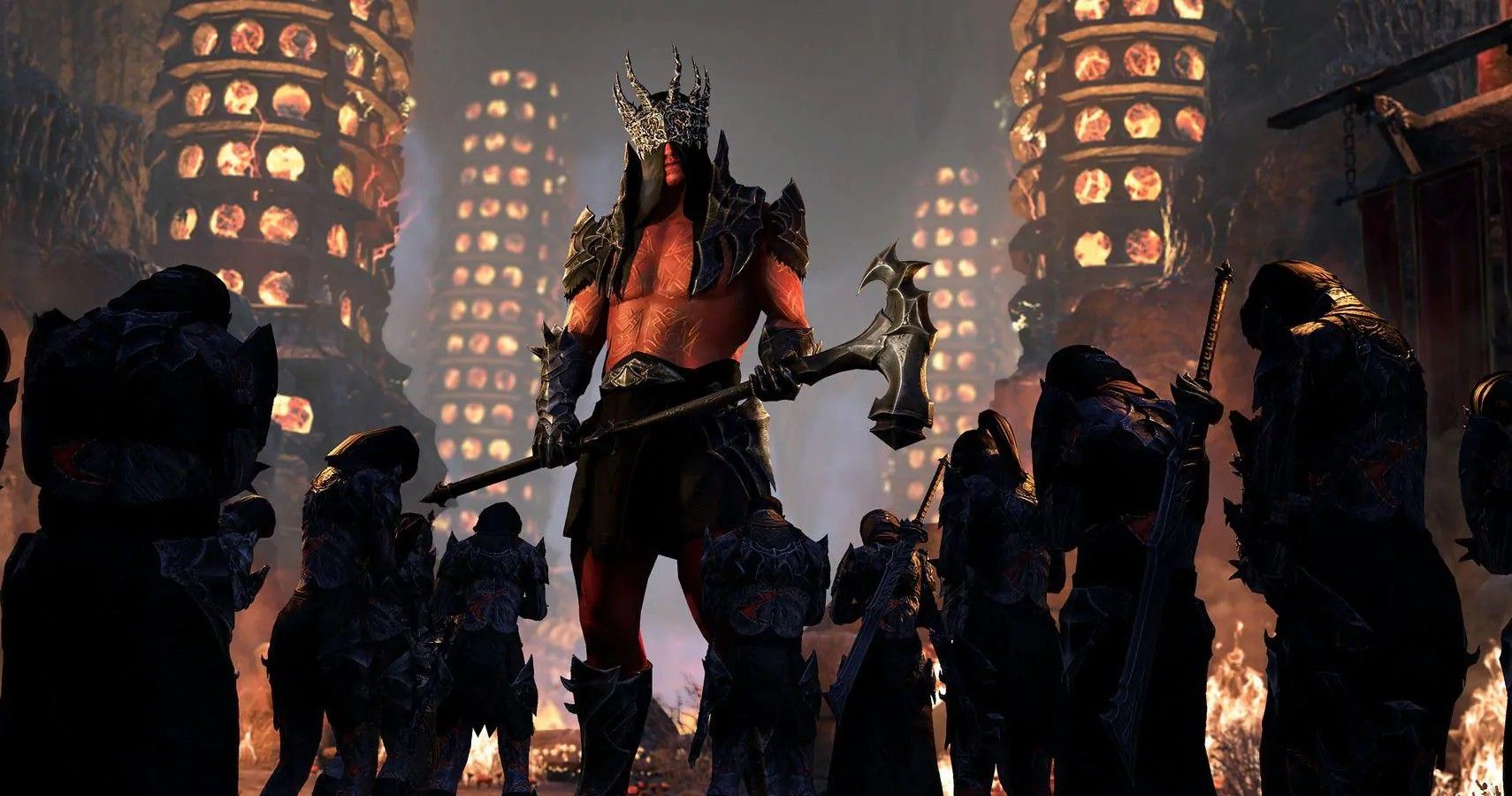 As of now, Zenimax Online Studios has no intention of bringing cross-platform play to ESO. None of the servers are suffering from low player counts – it's quite the opposite, actually – and merging servers isn't a topic discussed much by the studio. Instead, ZOS is focused on getting the Blackwood Chapter ready for its June 8 launch, alongside the PS5 and Xbox Series X|S graphical update.
For now, we'll all have to settle for in-family cross-play support. Stadia and PC users will continue to share a server, while Xbox consoles populate another, and PlayStation consoles a third.
Source: Read Full Article