While this year's BlizzCon event may be over, Blizzard isn't done dishing out announcements. After a long offseason, it has been announced that The Overwatch League will be returning for its fourth season this April 16.
In a statement on Blizzard's Overwatch League website, the company also shared some of the changes that will be happening this season, including different broadcast times, the return of tournaments, and an updated scoring system.
The entire season will revolve around four standalone tournaments. It all begins with May Melee, followed by The June Joust, Summer Showdown, and the Countdown Cup. Teams will play four matches in each tournament cycle to get the chance to make it to the final.
For this year's competition, the teams will be divided into two groups based on their locations, East and West. The East will be comprised of eight teams from China and South Korea, while the West will have twelve teams from North America and Europe. With only two regions, this means that teams will have to play "knockout" matches in their regions to advance. The final two teams left from each region will travel to Hawaii, safety permitting, to participate in a double-elimination bracket. The winner of that tournament will nab the $100,000 prize, as well as additional League Points for postseason qualification.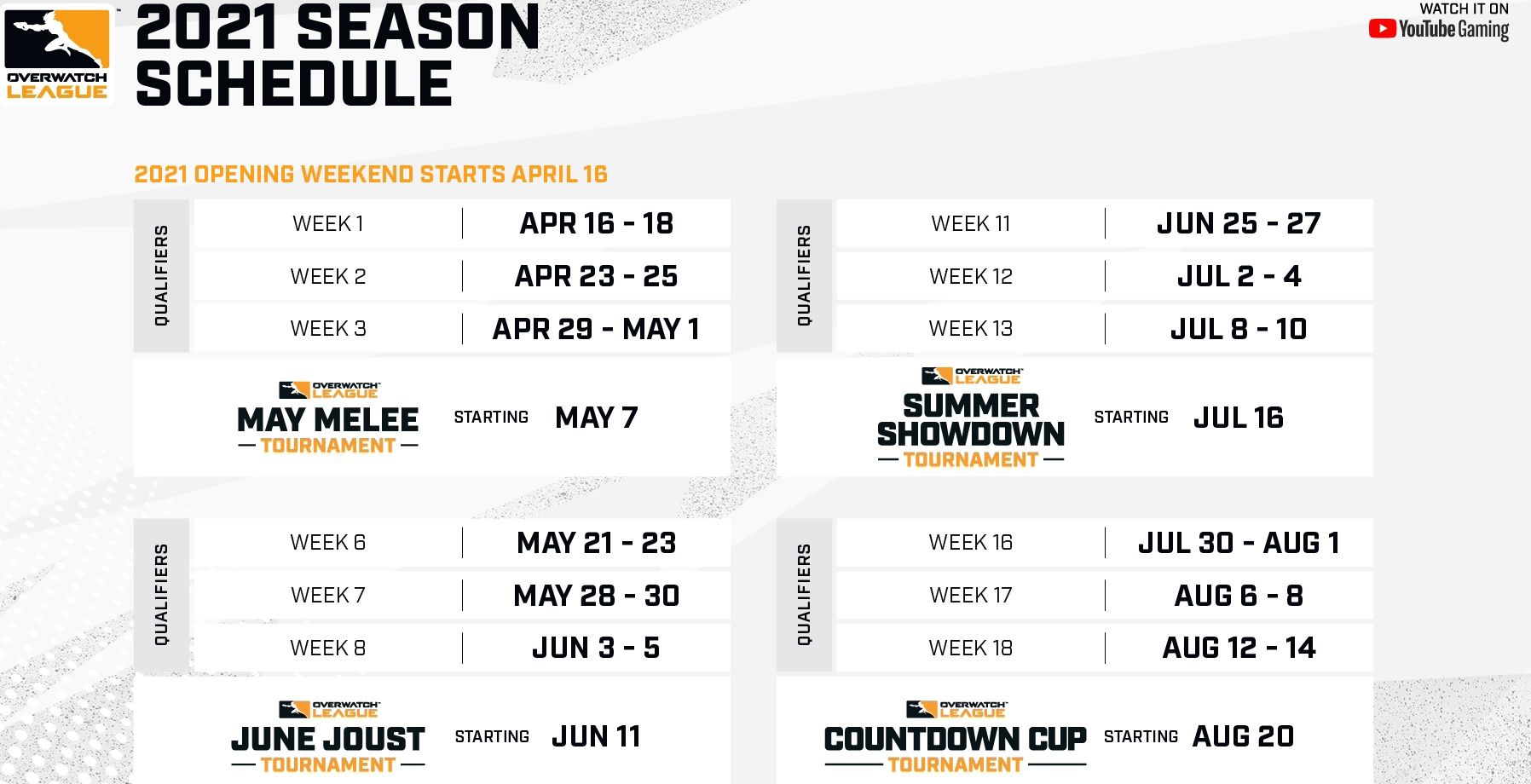 During the three-week tournament qualification cycle, each team will gain a bye week. This way, teams will play only two games per week during their active weeks. This is a response to the pressures placed on players, especially with the restrictions that COVID-19 placed on the league last year.
Also, a more stable streaming schedule has been put into place so fans will not miss any action. Games with the West teams will always start at 2pm CT, and East teams will begin at 3am CT. Broadcasts of the games will happen over the course of three days every week, likely Friday, Saturday, and Sunday.
Blizzard is also implementing a new League Points system. This will help to better track reward wins as the season progresses. This new system will give teams one point for each win during the qualification games. The top three winners for each tournament will also get bonus points in the same way additional wins were given last year. First place will get three additional points, second place will get two, and third place will get one extra point. These points will be used to determine seeding and qualification for the season playoffs.
Amid all of the changes, there will be some returning features. For instance, Hero Pools and Map Pools will be returning to the competitions. These pools will work as they have in previous tournaments.
You'll be able to first tune in on April 16 as the Houston Outlaws face-off against Dallas Fuel while the 2020 champions San Francisco Shock go head-to-head with the Los Angeles Gladiators.
Next: Madden NFL 22 Cover Art Leaked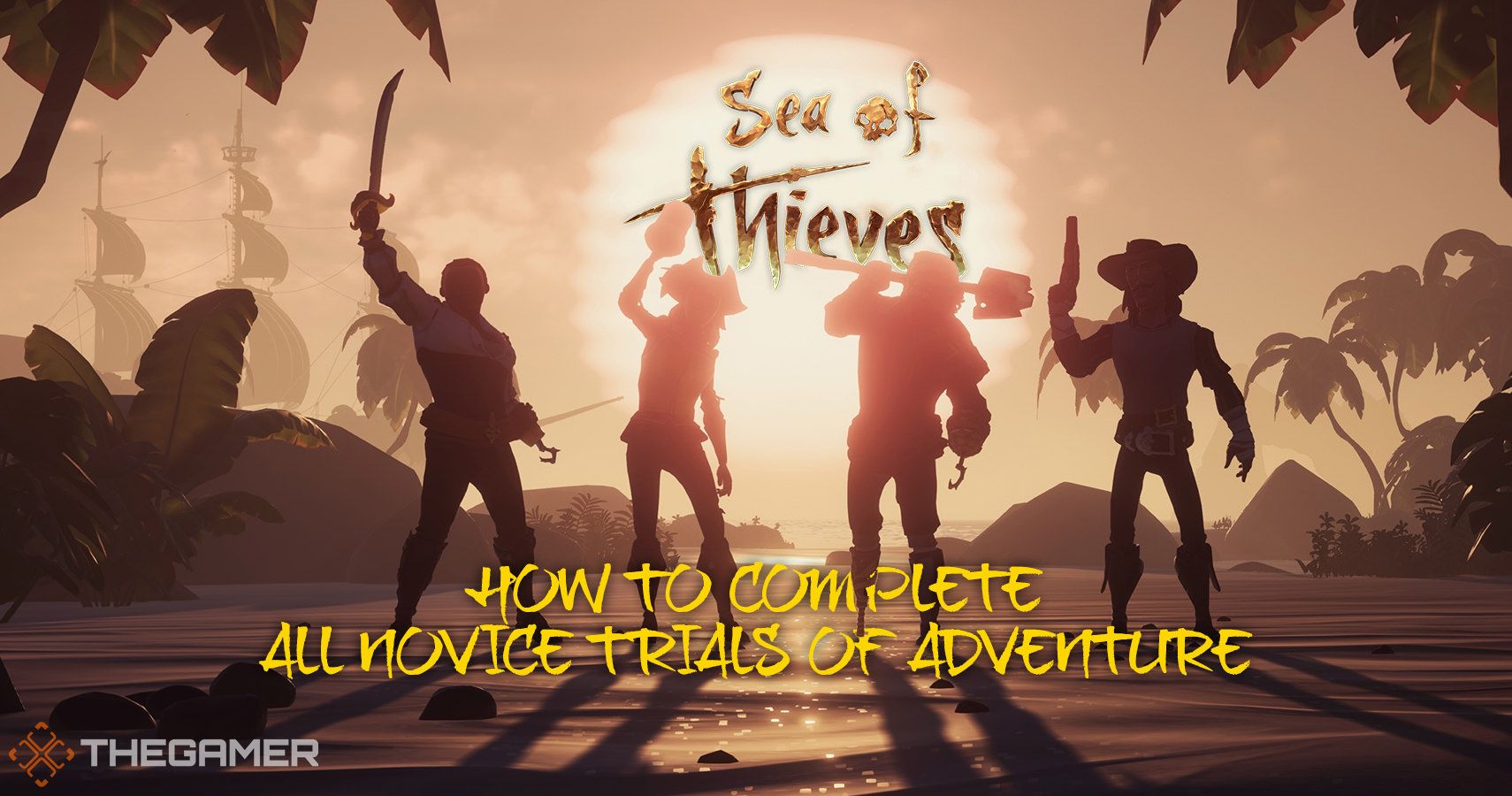 Game News
Esports News
Overwatch
PC
eSports
Blizzard
Overwatch League
Source: Read Full Article