At the beginning of February, The Sims franchise turned 21. This means that the games that brought us WooHoo and taught us what reticulating splines were are now old enough to drink juice at one of the many, many bars in the most recent installment, The Sims 4.
In order to celebrate this milestone, The Sims team has collaborated with custom content creators to add 21 new items into the game through a free base game update. The gift selection includes food, furniture, makeup, and clothing that was created by nine different Simmers.
In terms of furniture, you'll find a simple and elegant wooden table and dining chair set created by HeyHarrie. Her creations comprise two sizes of rectangular dining tables, a set of matching chairs, a barstool, and a bouquet of flowers. These are complemented by a wardrobe, versatile console table, and cute cloud mirror by Peacemaker_ic.
For those who are more of a stylist than a builder, there's a cute collared top and jeans from storylegacysims that you can use to add some individuality to your toddlers. FeralPoodles has also recreated a cute cat hat that resembles one of the unused concepts from Nifty Knitting and features swatches based on her own cats. The clothing selection is rounded out by a cute crop top and skinny jeans set by AHarrisOOBritney.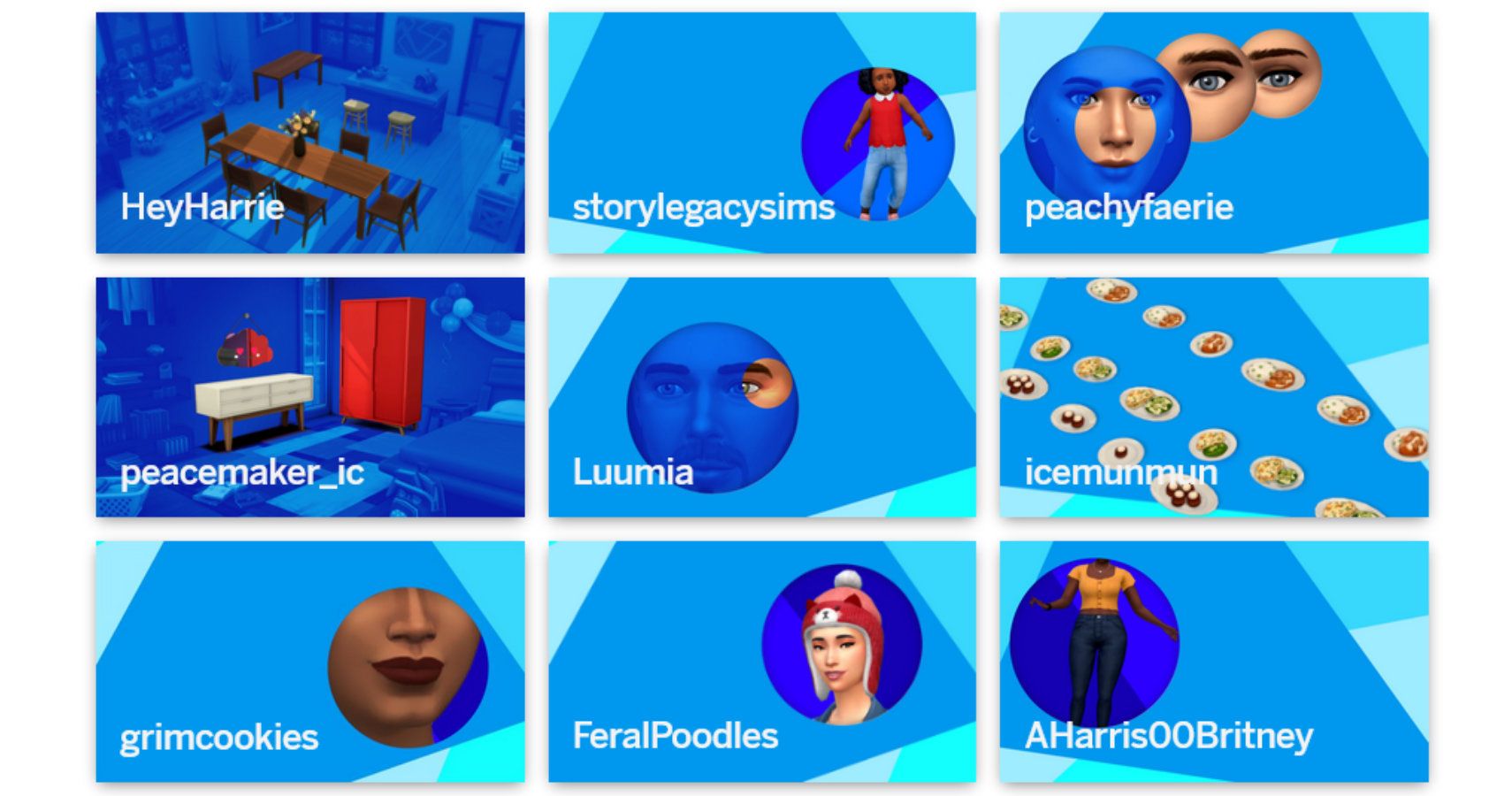 If details are your thing then you'll be glad to know these are covered as well. Peachyfaerie has created a highlighter as well as two sets of more natural eyebrows. These additions are complemented well by Luumia's crow's feet skin detail. Finally, Grimcookies lipstick will help your new stylish Sims feel their best.
The most interesting addition is icemunmun's food. There are three dishes in total and they are butter chicken with basmati rice, palak paneer with naan bread, and a chocolate mousse. These are the creator's childhood favorites but they aren't the only items with a story behind them. Each creator's submissions have a unique background and you'll find details about the nine creators, their influences, and why they chose these items over on The Sims 4 blog.
The Sims team celebrated with a livestream hosted by SimGuru Doi in which he spoke to MmmKhayyy, Spring Sims and Foreign Simmer about the game. The stream also acknowledged the skin tone issues on console and clarified that the current schedule for fixing this issue is the March update. As the stream ended we also found out that the end of March will bring bunk beds to the base game.
Next: The Sims 4 Guide: Finding And Installing Custom Content
Source: Read Full Article