The Sims 4 Werewolves is an occult-themed game pack focused on becoming a werewolf. Like Vampires and Realm of Magic before it, the pack focuses entirely around a new world, and its supernatural inhabitants. You can play as Sims who are already living the werewolf life, or choose to create your own.
As always, alongside the core gameplay elements there are new create a sim items, as well as new build and buy options. In this list we take a look at the core features and functionality of the pack, so that you can decide if it fits how you play The Sims 4.
10/10

Become A Werewolf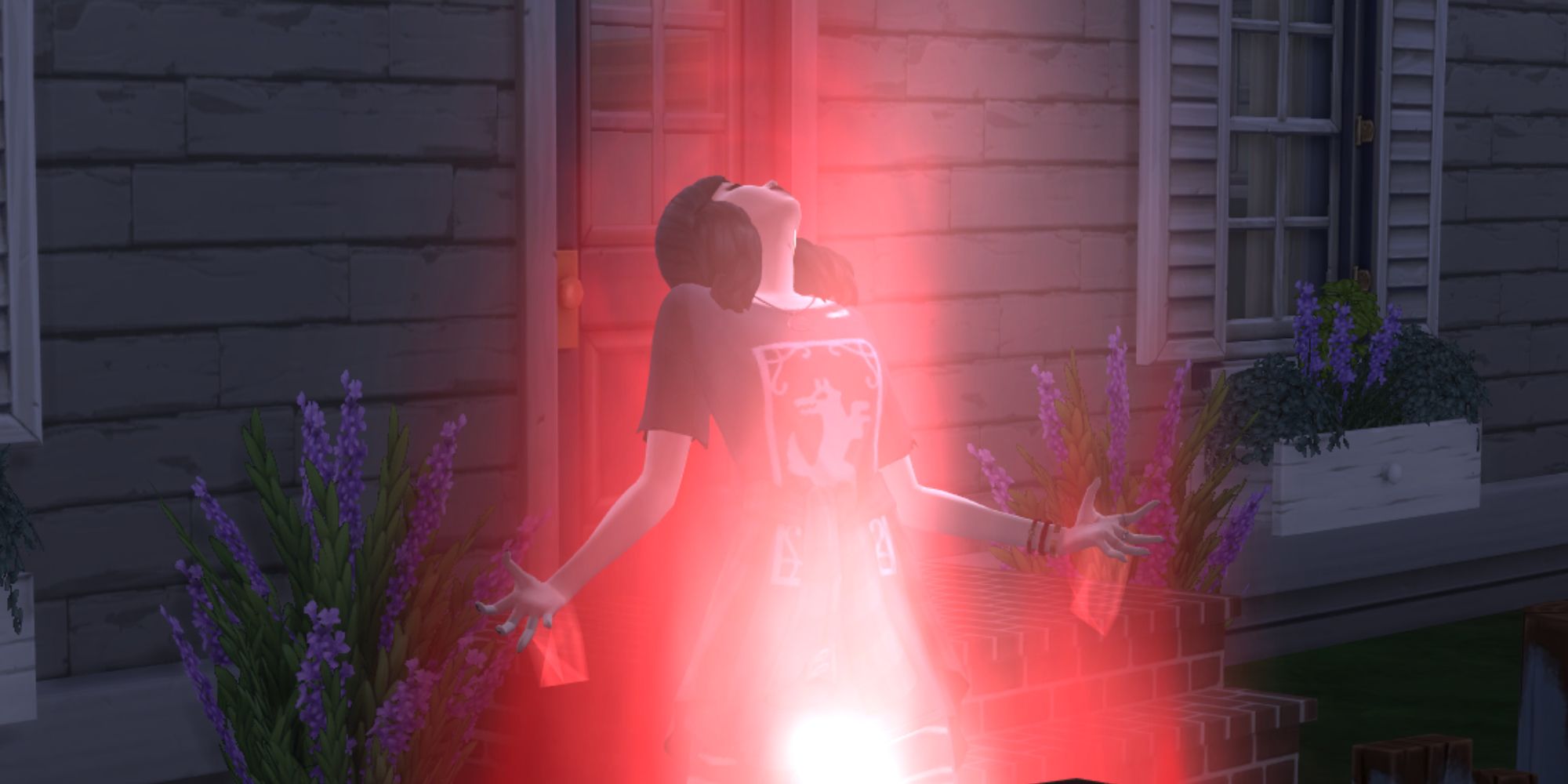 The primary focus of this pack is obviously the ability to transform into a werewolf and there are four different ways you can do this. The first is to make a werewolf in create-a-sim. You can design a werewolf of any age, and they will appear in game with the appropriate occult needs. You can also customize both human and werewolf forms. The other ways to transform are activated through gameplay.
There are three variations of becoming a werewolf through live mode. Firstly, you can befriend a werewolf and ask to be turned. Secondly, you can be turned by a werewolf in a rampage, if you consent or not. Finally, two werewolf parents will have a werewolf baby, although their traits may be dormant. A baby with one werewolf parent has a 50 percent chance of being a werewolf.
9/10

Join A Pack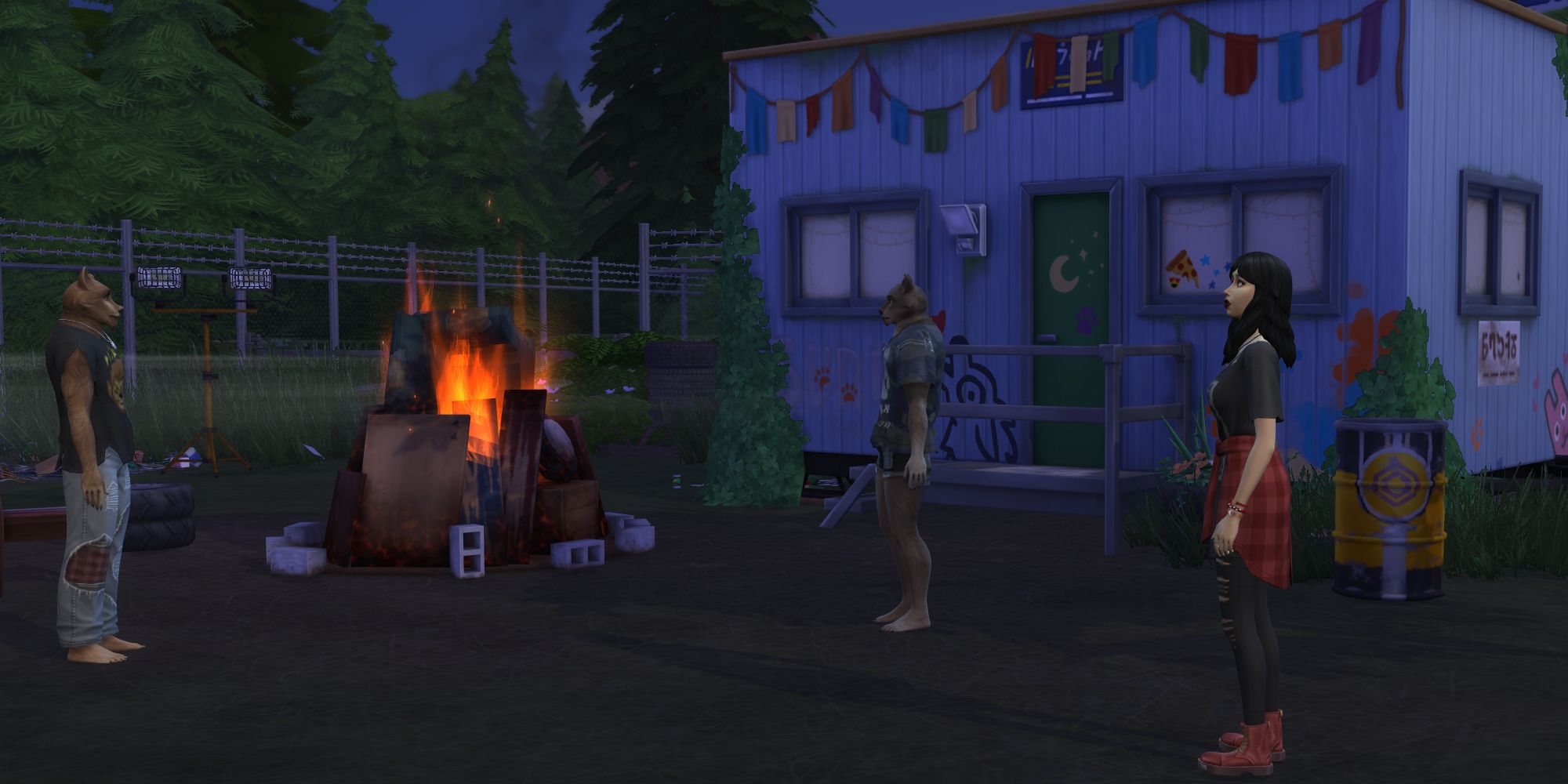 As a werewolf you can choose to join one of two packs, The Moonwood Collective or The Wildfangs. Both packs have a hangout area in the world where you can meet pack members, and engage in different activities. They each have a different focus and expect different behaviour from pack members. If you obey the rules you can rise up the ranks.
The Moonwood Collective wants to break the stigma of being a werewolf. They expect you to be friendly and well-behaved, especially in beast form. Alternatively, you can feed your wolf side by exploring, sparring with pack mates, and increasing your number, through whatever means you like.If neither option appeals you can simply become a lone wolf.
8/10

Choose Your Path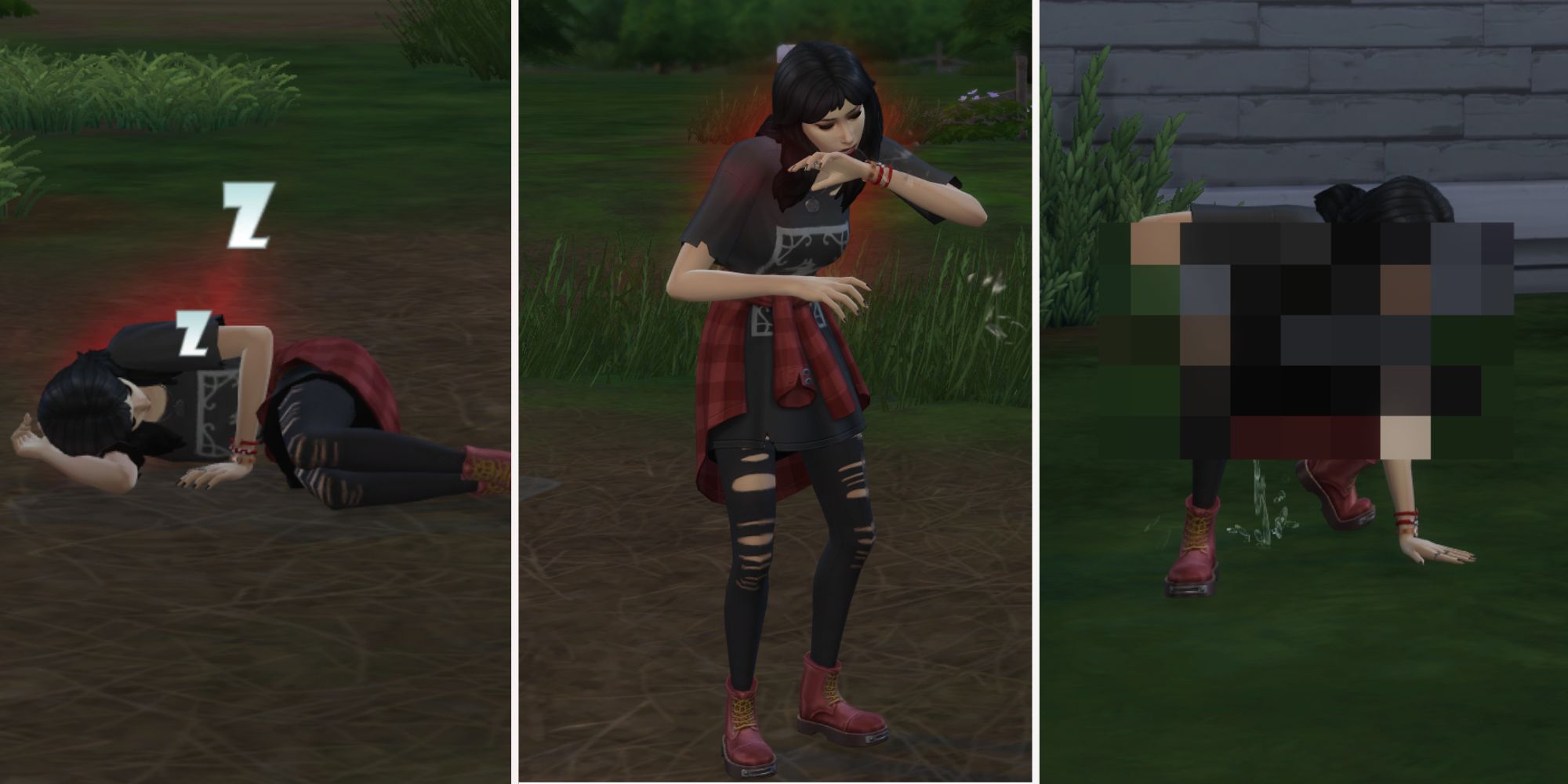 The pack you choose will say a lot about what type of werewolf you want to be, but this goes beyond just regular behavior. There's a whole skill tree offering different options to make the werewolf experience more unique. Werewolf behaviors, including transforming into beast form, give you experience that allow you to rank up.
One of the most interesting sets of abilities are those which allow you to live fully in wolf form by napping on the ground, licking yourself clean, and squatting to pee. You can also feed yourself by hunting, allowing for a life living on the land with no need for a traditional home. Just be aware that these new behaviors persist in Sim form as well.
7/10

Uncover Supernatural Lore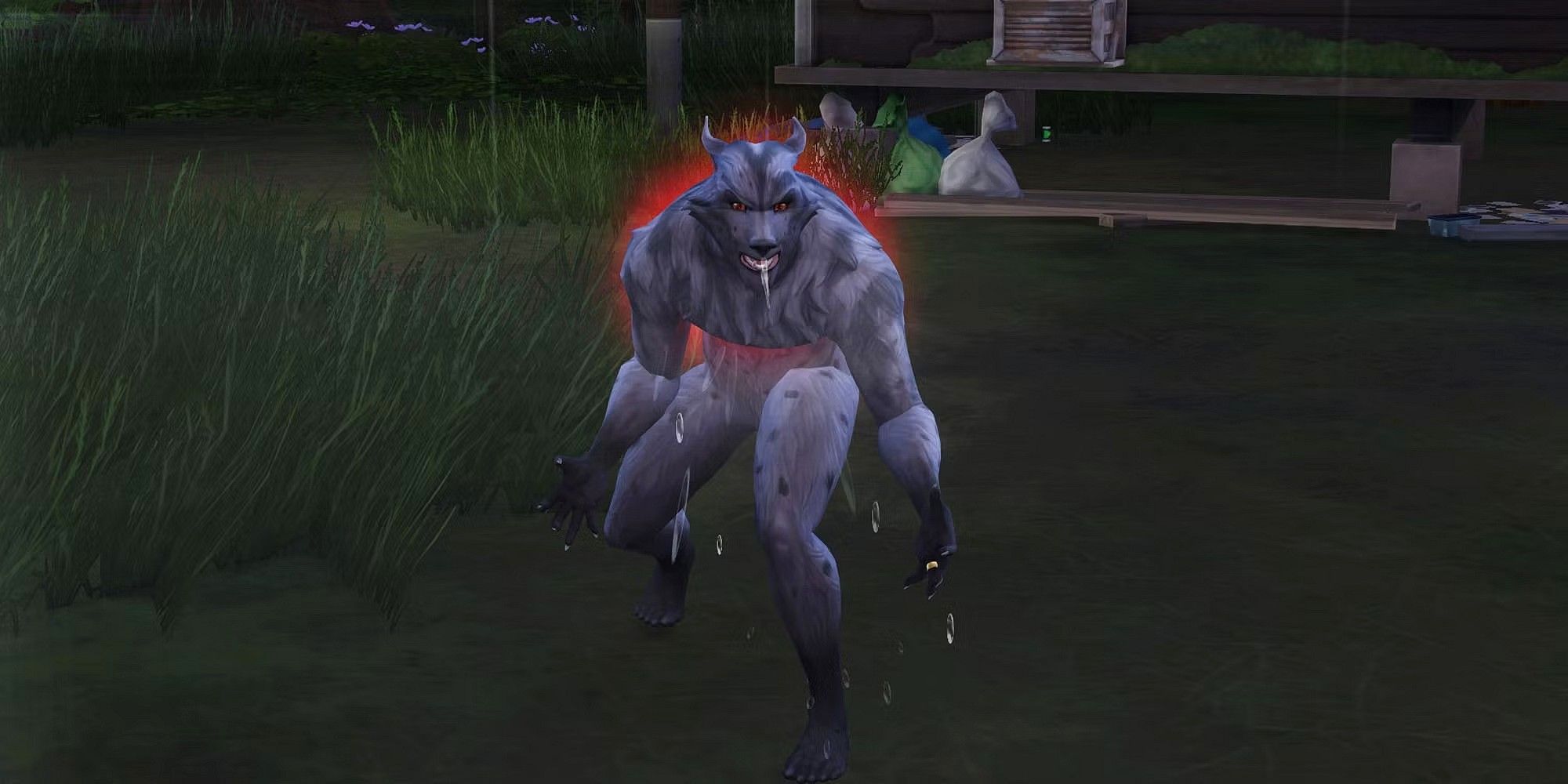 Moonwood Mill has a lot of lore connected to it and there are different ways to unravel it all. You can read books, ask questions, and explore, all of which can reveal details of the past.
Werewolves, vampires, and spellcasters are tied together through a complex history and this town holds the keys to unlocking it. For anyone who is into lore this pack is crammed with it.
6/10

Explore Moonwood Mill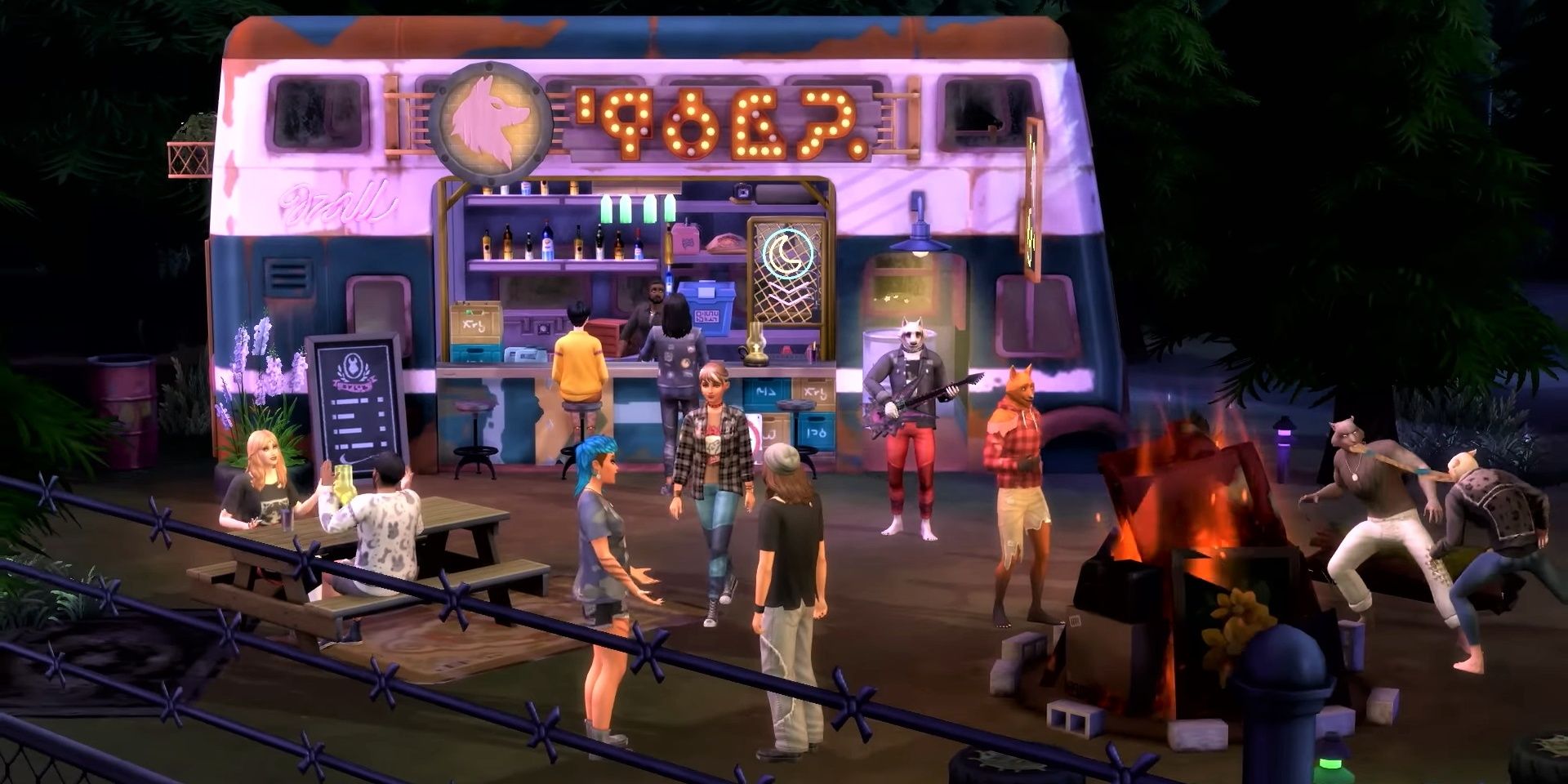 Moonwood Mill may only be a small world in terms of lots, but it is packed with unique builds and a vibe we've not seen in The Sims 4 before. Both Werewolf Packs have hangout lots here, and there are also tunnels hiding secrets.
The addition of a mountain to climb and various items to interact with in the environment, alongside some unique run down industrial builds makes this an excellent world to explore.
5/10

Discover Hidden Secrets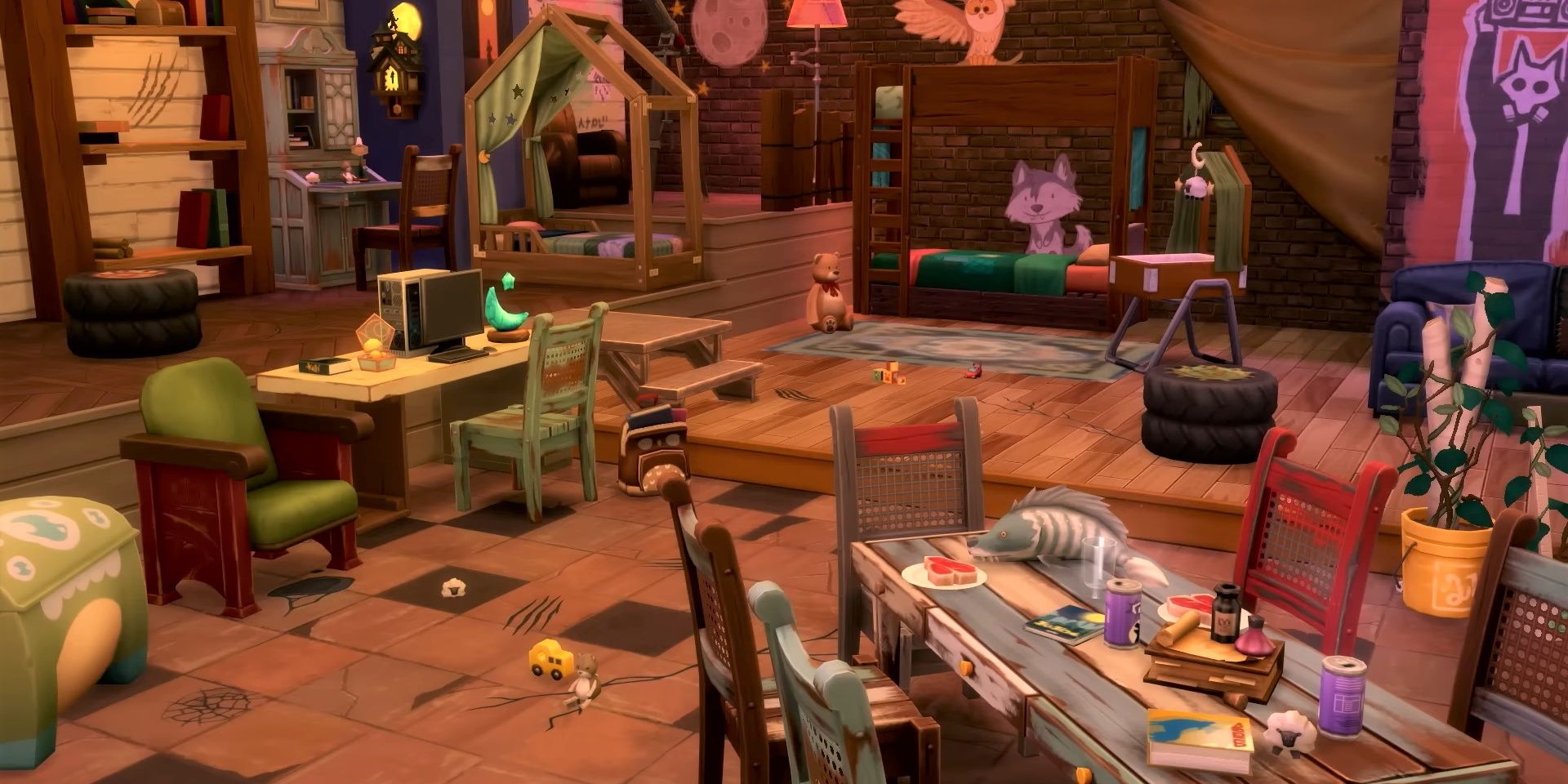 If you've ever wanted an underground hideout, gated by tunnels and ladders, then you're in luck. This area hides in layers of secrecy, accessible only to werewolves.
Head over to the unique looking bar where all the clientele are hairier than usual and there are some strange noises when the full moon rolls around. Just be careful when you investigate its secrets,
4/10

Bring Back The Mullet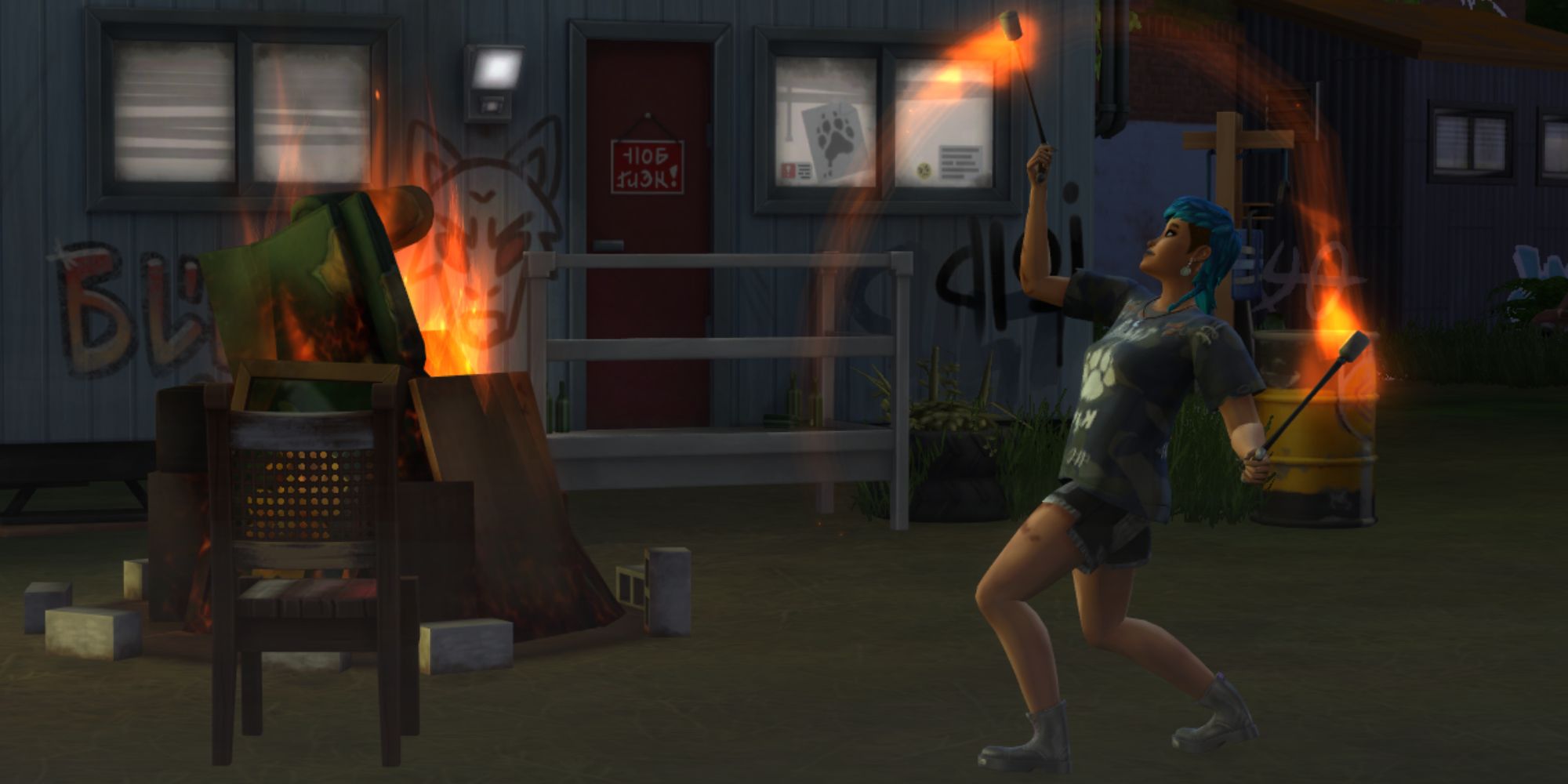 There are several new hairstyles in the pack, including this punk style inspired by the mullet. Who knew it could male a comeback, and so stylishly as well?
The hairstyles are more unique than many packs and stand out in the pack of slightly different but very generic short and long styles we so often get.
3/10

Feel The Punk Vibes In CAS
The punk and grunge vibes are strong with this pack. Safety pins, rips, patches and stitching are prevalent in pants, tops, jackets and more. You'll also find some plaid and some camo print.
The style compliments a few existing items well, while also being fairly unique in the create a sim catalog. It's closest neighbor style wise is Eco Lifestyle with its make and mend theme.
2/10

Add Some Scars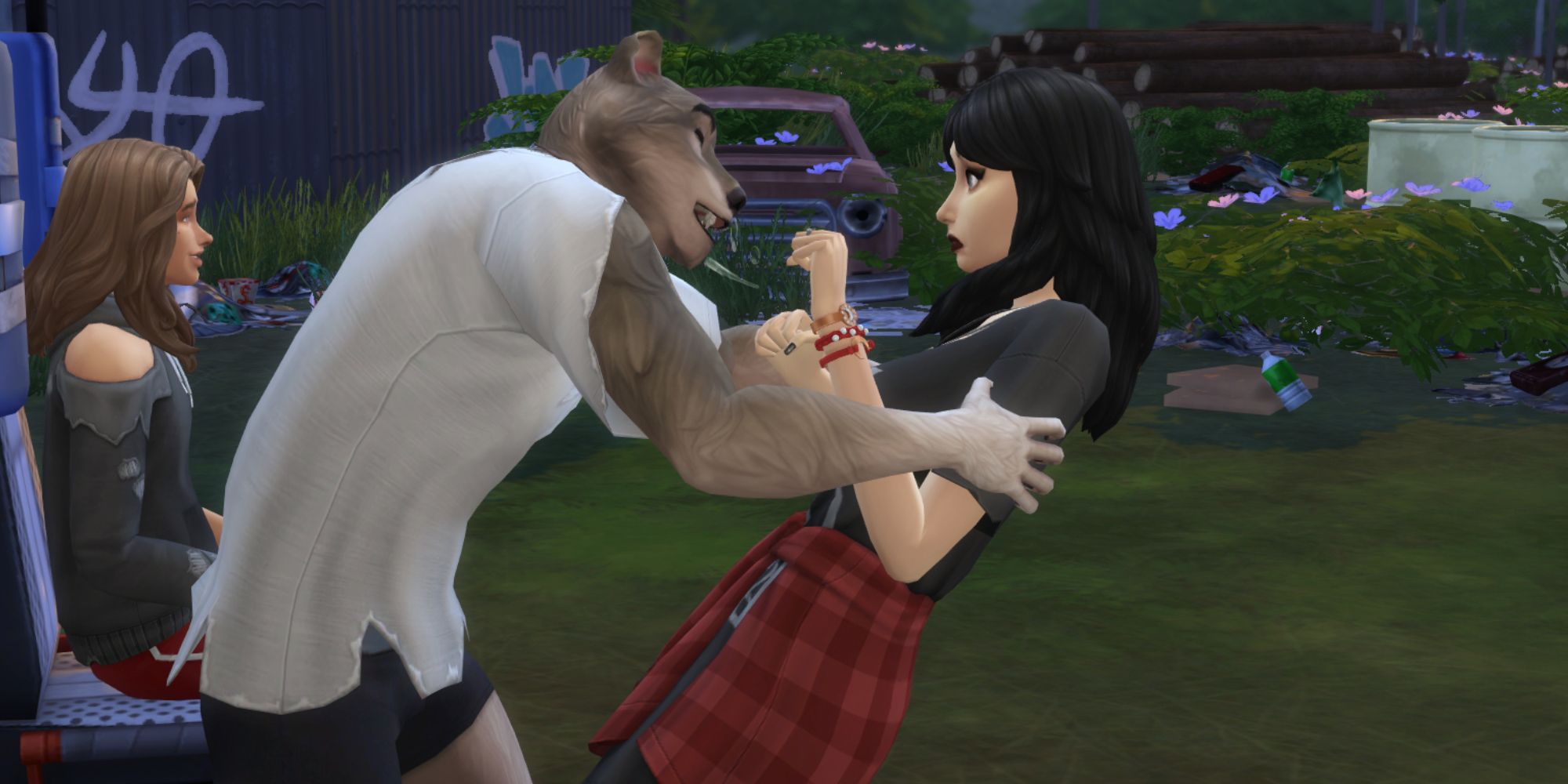 Werewolves came with a base game update to add body hair and scars, but both have far more options if you opt for the pack. The scars are designed to reflect the life of a werewolf and include bite marks as well as scratches.
Body hair can also get very thick with this pack, and that's before you take on werewolf form. Make sure to check the tabs for more cosmetic options to make your werewolf unique.
1/10

Build With Sustainable And Smashed Up Furniture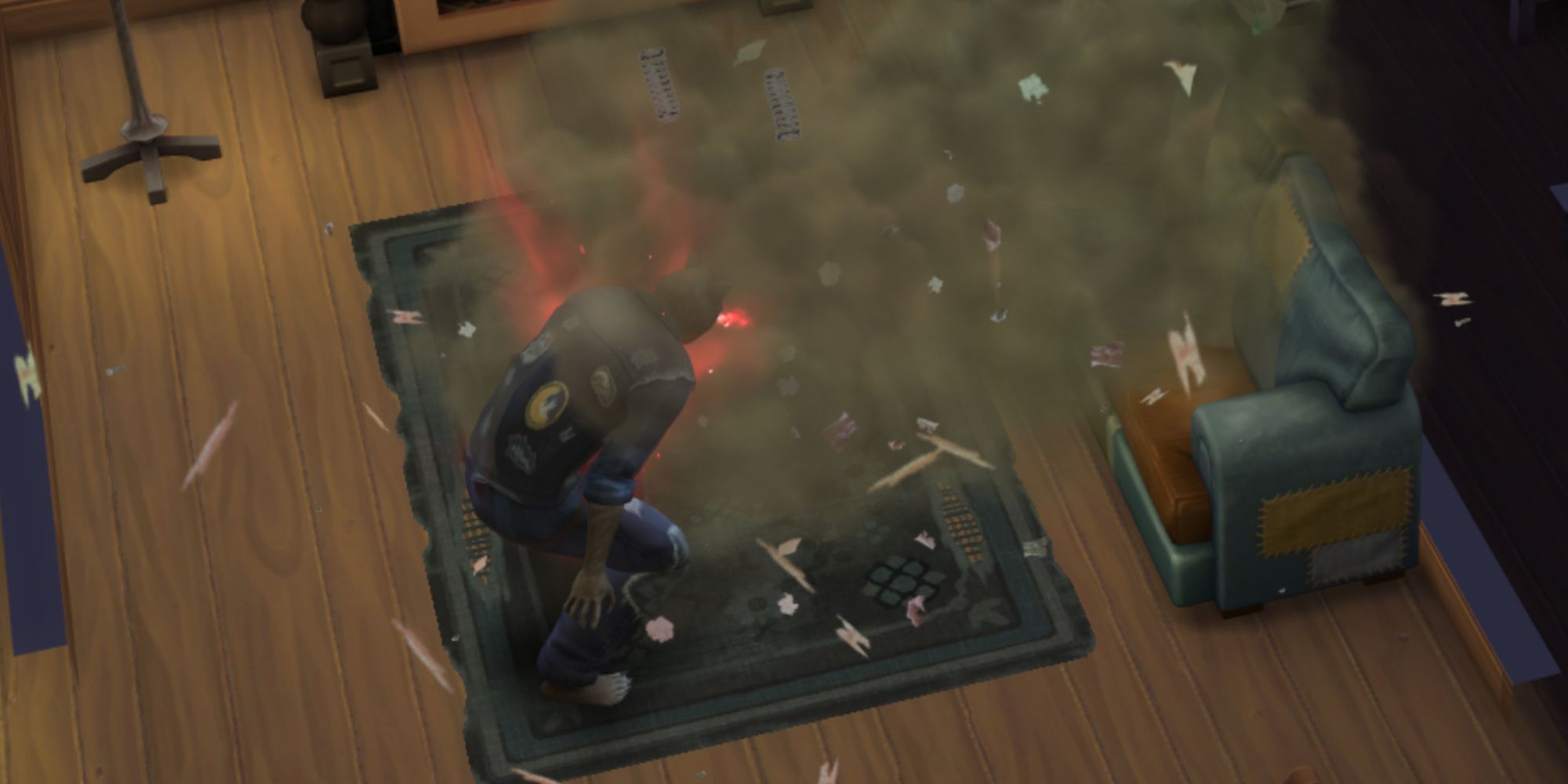 The build aesthetics include recycled, sustainable and smashed up furniture. Many pieces also start off looking reasonable but can quickly turn into torn and scratched items once your werewolf goes into a rampage.
Grunge, derelict, recycled and reused items are all prevalent here, blending nicely with Eco Livestyle, and some City Living furniture. There are also some industrial vibes making this a unique set of furniture.
Source: Read Full Article