The Genshin Impact fandom knows no bounds when it comes to eagerness, and China had to shut down a KFC crossover event due to overcrowding. Chinese Genshin players can hit up KFC for swag, as long as they're not going to the Shanghai or Hangzhou restaurants. Those locations had their Genshin events shut down due to breaking certain COVID-19 safety mandates.
Genshin Impact's cast of gacha characters quickly gained a passionate fanbase. Developer Mihoyo is cleverly taking advantage by introducing dating sim-style events that offer one-on-one time with certain faves. But the people still want official merch, and KFC is proving to be the unlikely provider. Customers who visit Chinese KFC locations this month can get a fried chicken bucket themed after Diluc, as well as pins and stickers of Diluc and Noelle. Codes for a KFC-themed glider are also up for grabs.
You technically have until March 21 to get the goods, but social media is showing that Genshin fans are descending upon KFC in droves. Supplies might not last that long. Or, as Kotaku reports, Chinese officials might just cancel your local KFC's Genshin event altogether. KFC broke the news on social media platform Weibo that the Shanghai and Hangzhou locations had to cease the crossover promotion due to crowds violating Covid-19 safety protocols.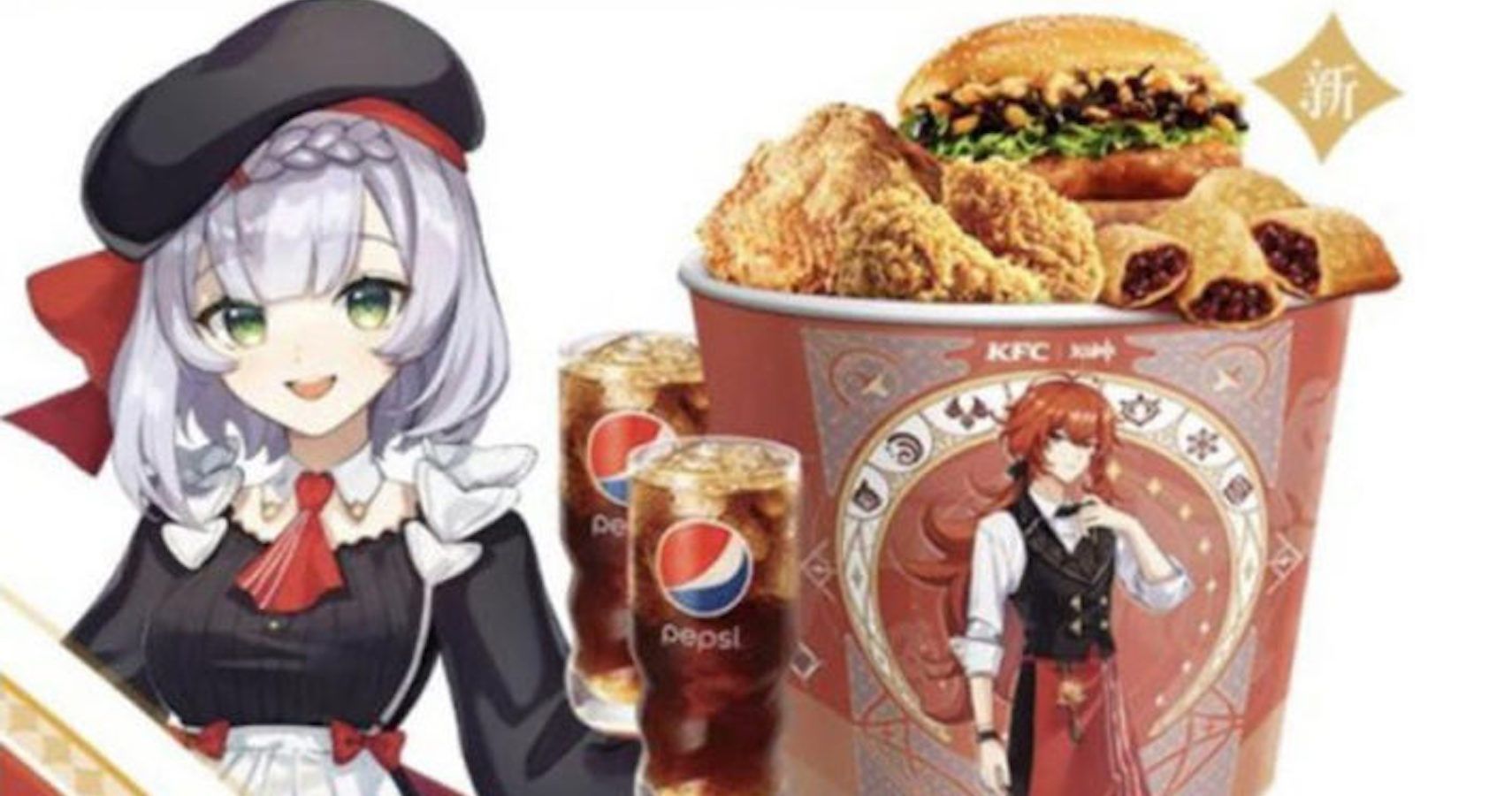 No details were given on what exact rules were broken, or why it was just those two locations.
On a more humorous note, KFC apparently isn't just giving the pins out. The pins appear to be the rarest and most valuable of the items, and as such come with special instructions. Analyst Daniel Ahmad revealed that customers must order a meal and then tell the KFC employee "Meet in another world, Enjoy delicious food." Or you can pay about $80 to get one from a reseller online. The pins are said to be exclusive to this Chinese event.
As for those outside China, the Genshin Impact Twitter account promised details on a way the KFC items will make it to other regions. Hopefully it won't involve a bunch of people packing in shoulder-to-shoulder inside a tiny fast food restaurant.
Sources: Kotaku, KFC, Daniel Ahmad
Next: New D&D Unearthed Arcana Lets Players Be Fey Folk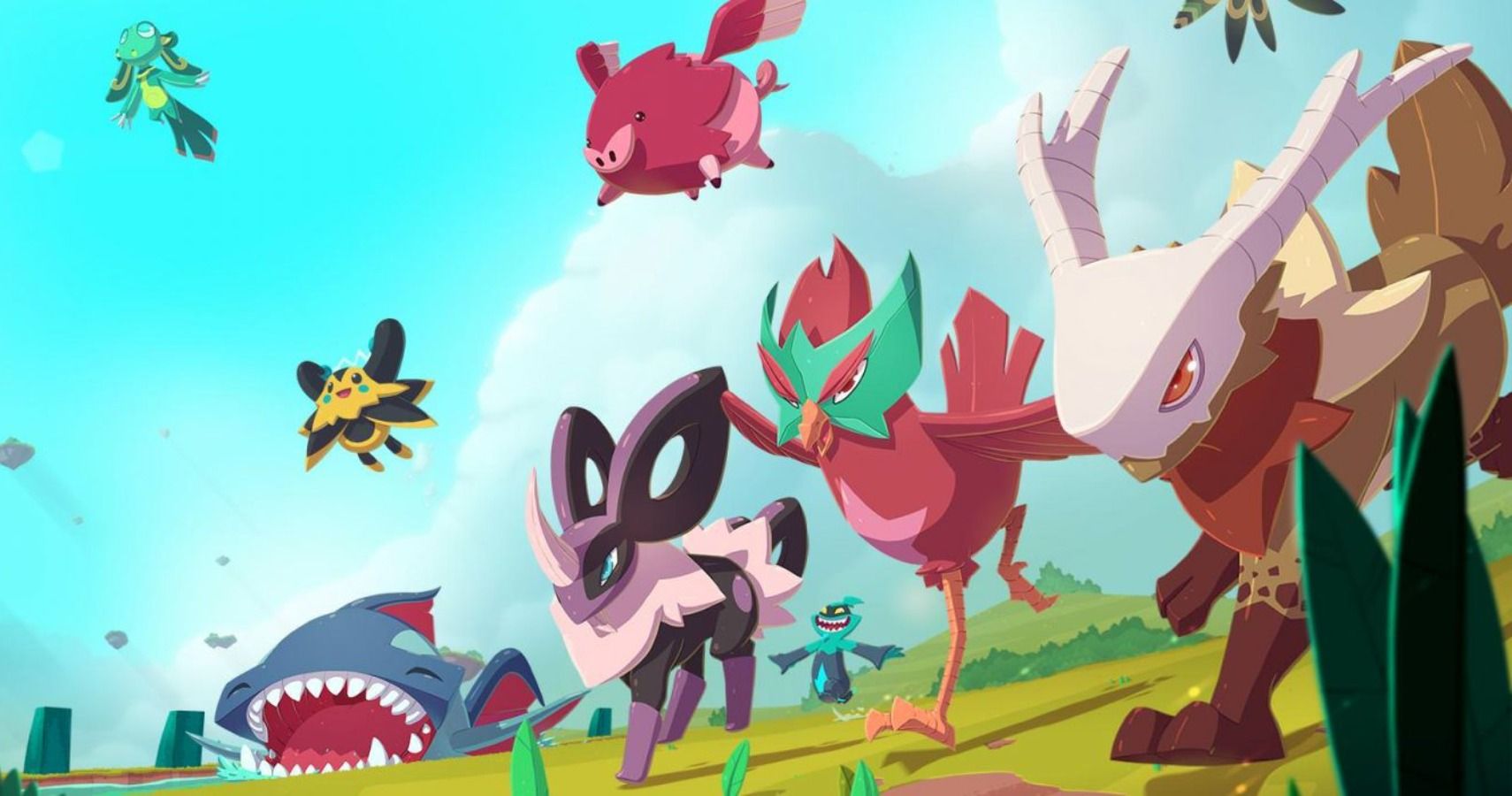 Sergio is the Lead News Editor for TheGamer. But usually he asks people to call him "Serg" because he wants to sound cool like the guy from System of a Down. He began as a convention reporter for FLiP Magazine and Albany Radio's The Shaw Report to get free badges to Comic-Con. Eventually he realized he liked talking to game developers and discovering weird new indie games. Now he brings that love of weird games to TheGamer, where he tries to talk about them in clickable ways so you grow to love them too. When he's not stressing over how to do that, he's a DM, Cleric of Bahamut, cosplay boyfriend, and occasional actor.
Source: Read Full Article