Batman Day is a fantastic celebration for the caped crusader in itself, but it's also the perfect chance to unleash new creations into the night. Taking the opportunity by grappling hook, French board game publisher Monolith announced a new edition to its Batman Gotham City Chronicles tabletop adventure, in the form of a new role playing game.
The team at Monolith perched on the moonlit skyscrapers over at Facebook and unveiled the true identity of a new Gotham City endeavor; Batman Gotham City Chronicles: The Role Playing Game. The post opened with a quote from Gotham Knights #23 highlighting how the gothic metropolis can change people, setting up the perfect RPG aesthetic. Monolith applauded Batman's 80-year stint as a pop culture icon, and thought it was time to take a closer look at his city.
Related: Batman, Bizarro, And King Shark Designs From Cancelled Game Surface Online
Set in the universe of the world's greatest detective, the tabletop RPG will allow you to protect the city of Gotham as either a vigilante or as a police officer. Monolith emphasized the importance of retaining the spirit of Batman, captured for years with style in Detective Comics. Players will also be able to portray criminals, as well as create their own character to navigate through the grunge of Gotham. The team also shared some illustrations that gave a taste of the creative process involved in producing an original experience within the RPG. Classic villains such as Bane, Selina Kyle, and Harvey Dent are still terrorizing Gotham, meanwhile the vigilantes on offer so far are Dick Grayson and Tim Drake.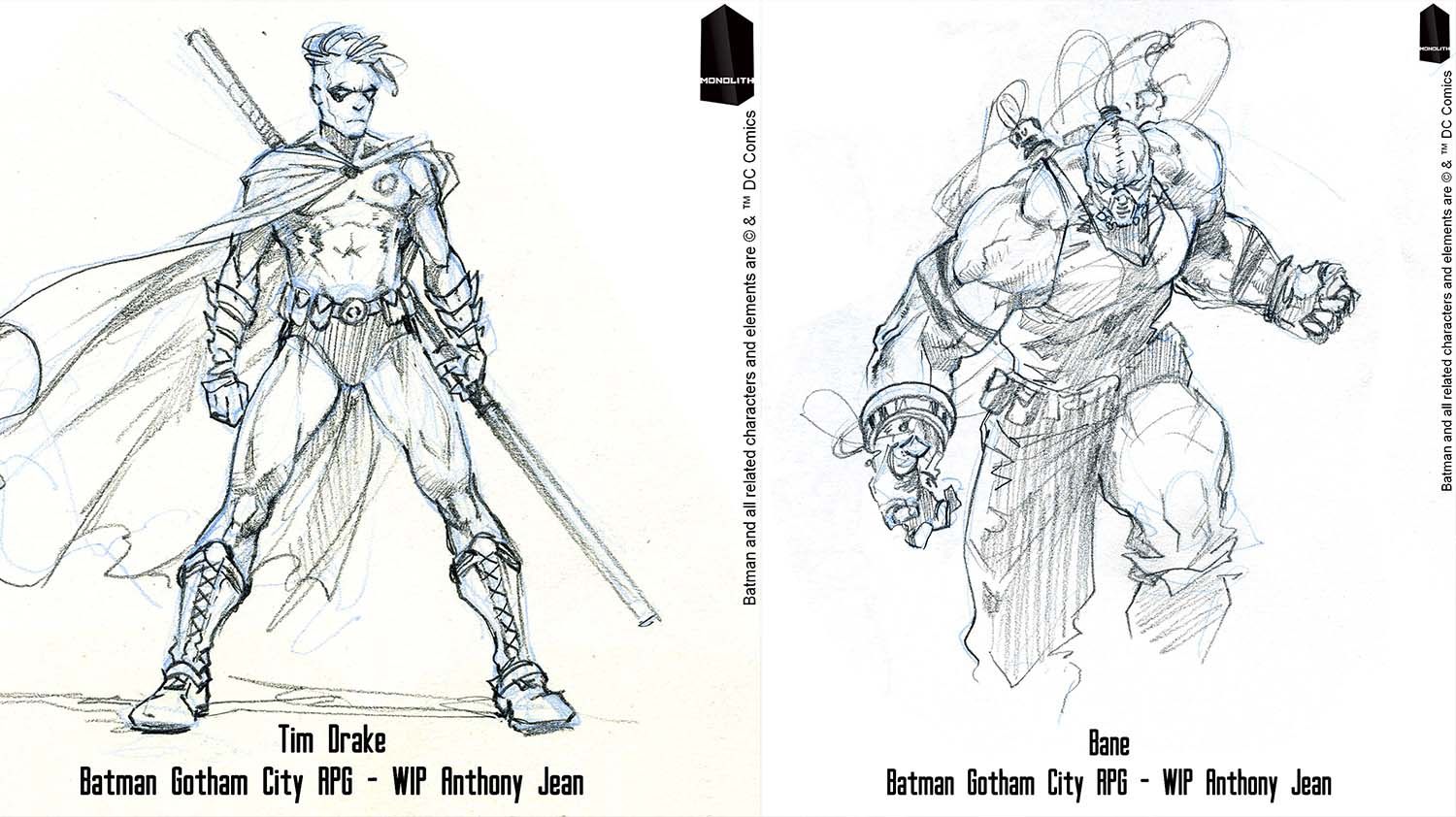 Monolith has assembled (wrong universe?) a creative crew to deliver five books to help players traverse the game. Gotham's Heroes by François Verstraete is an adapted D20 Rulebook, combined with the Gotham City Guide by Xavier Fournier, Alex Nikolavitch, and François Hercouët; the game's bible. Gotham's Chronicles by Nicolas Texier, Olivier Caïra and Mahyar Shakeri, will be bursting with scenarios for players to delve into, and the remaining two books will be focusing on campaigns.
The campaign books will be revealed when the board game's Kickstarter campaign launches, and Monolith has also promised that there will be more updates "coming soon." The publisher also revealed that information regarding Season 3 of the Batman: Gotham City Chronicles board game will be discussed at some point today, because every day is Batman Day at Monolith.
Source: Read Full Article