Warframe's The New War update introduced Caliban, a Sentient-Warframe hybrid that requires some rare materials to craft. One of these materials, Anomaly Shards, is hard to obtain if you haven't invested time or resources into your Railjack.
This short guide will give a brief look at how to obtain Anomaly Shards, some farming tips, and everything you can craft or purchase with them. We're going to assume you know what Railjack is. If not, check out our Railjack guide before continuing with this guide. You're going to need one if you want to craft Caliban or purchase any of Little Duck's exotic goods.
Where To Find Anomaly Shards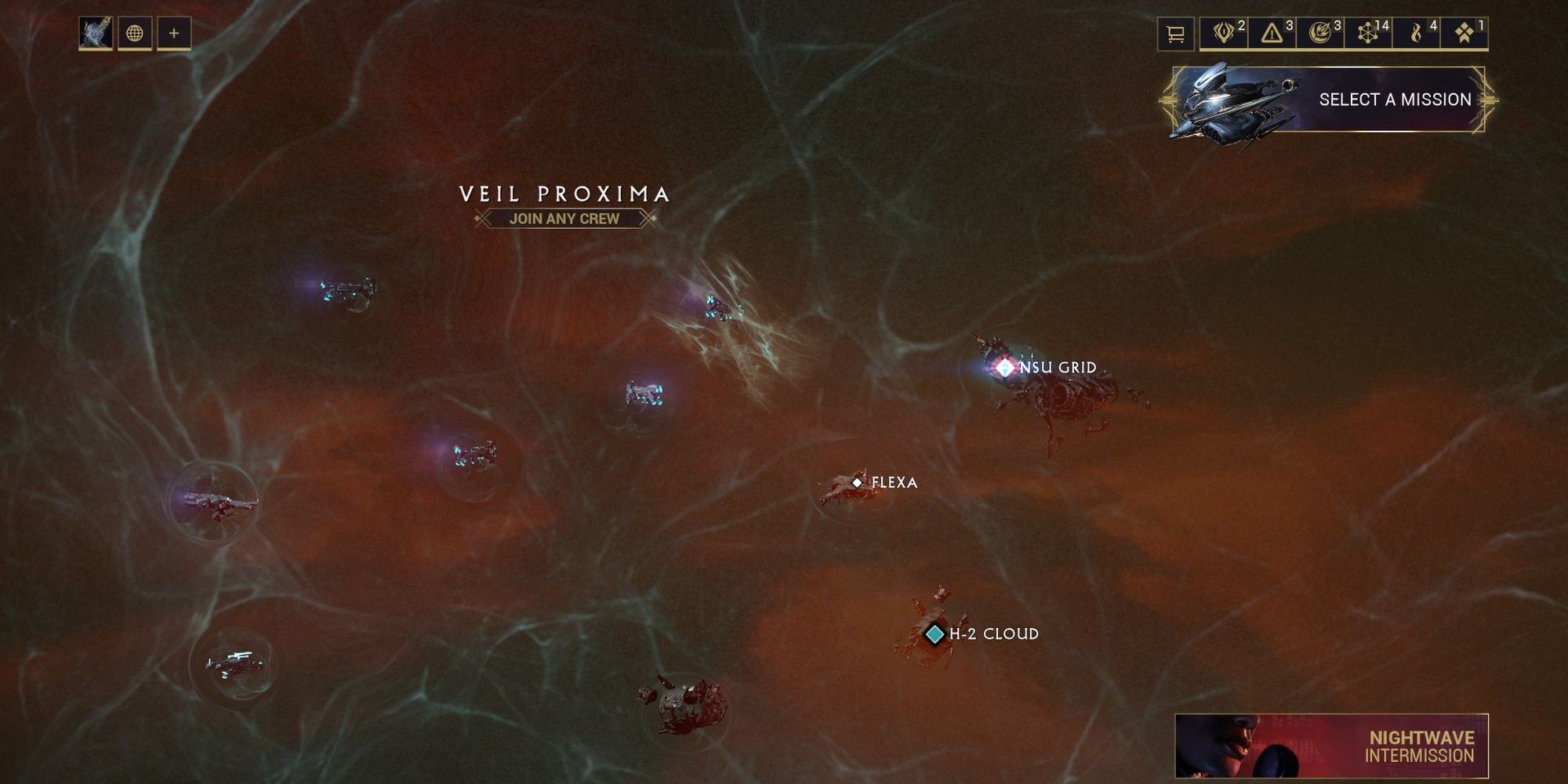 Anomaly Shards drop from Murex Sentient ships in the Veil Proxima. The Veil Proxima is a Railjack region that's relatively high level, starting at level 80. Every 30 minutes, one mission in the Veil Proxima will begin to flash with a red Sentient icon, denoting a Murex Sentient ship is present. Launch that mission and make your way inside the Murex ship. Defeat 20 Sentients inside the ship, then complete your Railjack mission as usual. You'll get one Anomaly Shard for doing this.
Farming Anomaly Shards Quickly
To farm Anomaly Shards quickly, you're going to want two things:
A good loadout

A DPS Warframe and a good Railjack

A Resource Booster

The Smeeta Kavat's Affinity buff also affects how many Anomaly Shards you obtain.

The Anomaly Shard you receive is affected by the Resource Booster from the in-game market. If you're going to farm for this resource, we highly recommend purchasing a booster and equipping a Smeeta Kavat. As for obtaining shards, you're going to want a Railjack with Void Hole and a large AoE secondary weapon—the Tycho Missle being a good choice. Suck all fighters into the Void Hole, then use your secondary weapon to blow them all up. If you have friends farming with you, consider splitting the group to complete each sub-objective in the Skirmish mission.

As for the Murex itself, you'll want a DPS Warframe that can kill Sentients quickly. Some good picks include:

Excalibur Umbra: His Radial Howl ability strips Sentient resistances and blinds them, making it easy to land a killing blow.
Mesa: She deals an absurd amount of damage with Peacemakers. If you're struggling to kill Sentients with her, subsume Xaku's Whisper.
Grendel: Eat as many Sentients as you can, spit them out in a corner, then use your preferred weapon to take them down.

The Paracesis Sword with five Forma installed will strip Sentient resistances with each hit. It's an excellent choice for this strategy.

Anomaly Shard Uses

Anomaly Shards have two uses:

Purchasing rewards from Little Duck
Crafting Caliban

Little Duck is a vendor in Fortuna that sells Sentient-themed vanity items for Anomaly Shards. These items include Captura scenes and the Tenebrous Ephemera.

Caliban requires nine Anomaly Shards to craft, three for each component. More information about crafting and using Caliban can be found in our Caliban guide.

Little Duck Rewards

| Reward | Description | Cost |
| --- | --- | --- |
| Tenebrous Ephemera | Walk wreathed in Sentient unlight. | 15 Anomaly Shards |
| Sentient Balcony Scene | Unlocks this scene for use in Captura mode. | 10 Anomaly Shards |
| Sentient Fountain Scene | Unlocks this scene for use in Captura mode. | 10 Anomaly Shards |
| Sentient Basin Scene | Unlocks this scene for use in Captura mode. | 10 Anomaly Shards |
| Sentient Concourse Scene | Unlocks this scene for use in Captura mode. | 10 Anomaly Shards |
| Sentient Altar Scene | Unlocks this scene for use in Captura mode. | 10 Anomaly Shards |

Source: Read Full Article