Lately, it has been extremely hot where I live. As I write this, I'm in my home office, pouring sweat, drinking coffee chilled with as many ice cubes as can possibly fit in a mason jar, and daydreaming about when the next polar vortex will bring my house back to more manageable Ice Age range temps.
The temperature will briefly dip back into the 70s — Farenheit, to be clear; I know this sounds freakish to my Celsius friends — over the weekend, before rocketing up into the mid 90s for much of next week. When the outside is this unbearable, the only solution is to point an oscillating fan at your head, tuck an ice pack under your t-shirt, and game, baby, game. Here's what TheGamer staff will be playing while they hide out from the heat.
Andrew King, Features Editor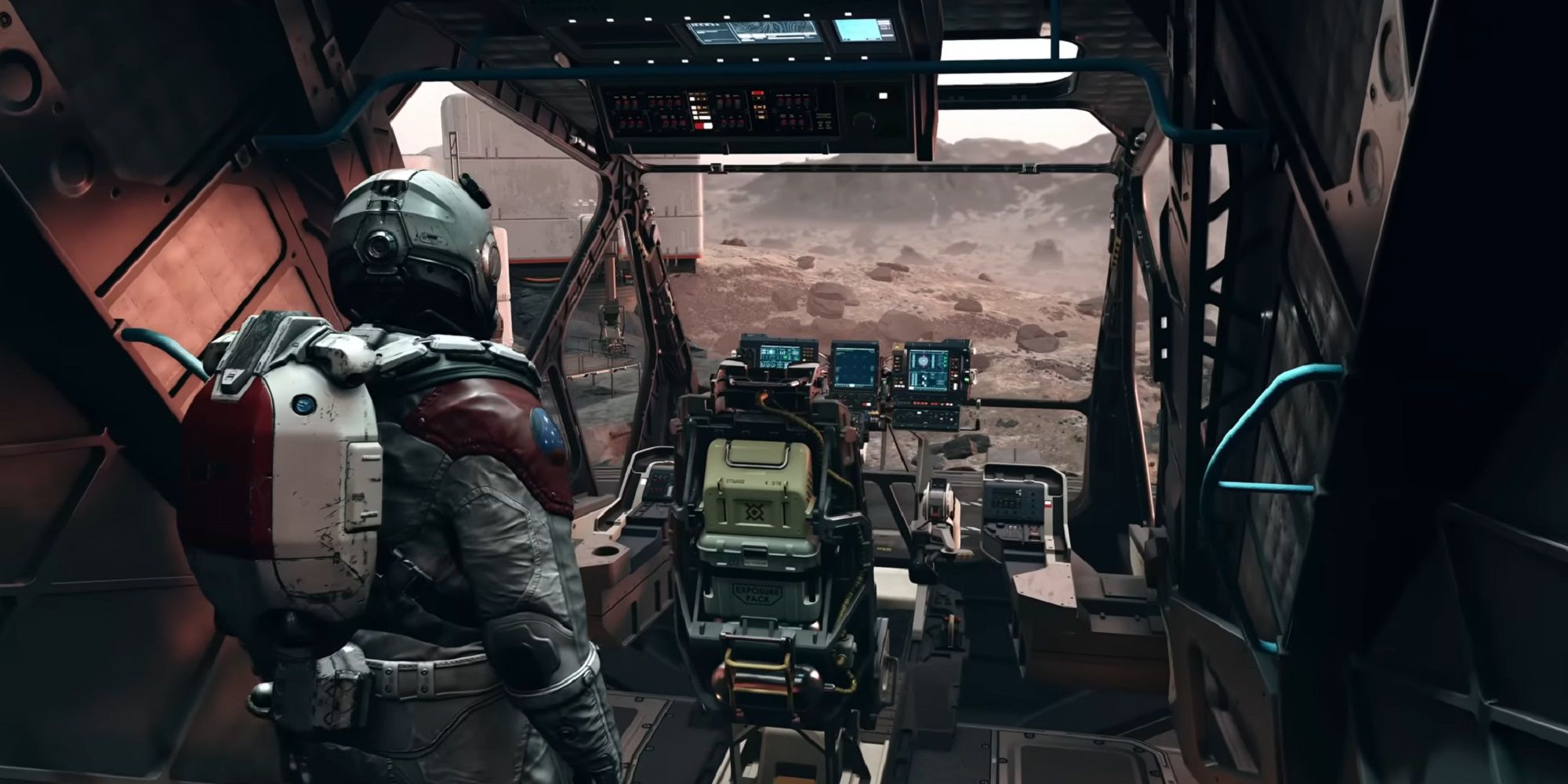 Well, between Pentiment and Starfield, I'm feeling very excited about the future of RPGs. At the moment, I've got a few I'd like to finish up including Citizen Sleeper and Vampire: The Masquerade – Swansong. But, I'm more excited about the isometric Obsidian RPGs I downloaded this week, Tyranny and Pillars of Eternity 2: Deadfire. Am I trying to play too many games? Yes. Will I stop anytime soon? If my decision to download Teenage Mutant Ninja Turtles: Shredder's Revenge this afternoon is any indication, no.
Justin Reeve, News Editor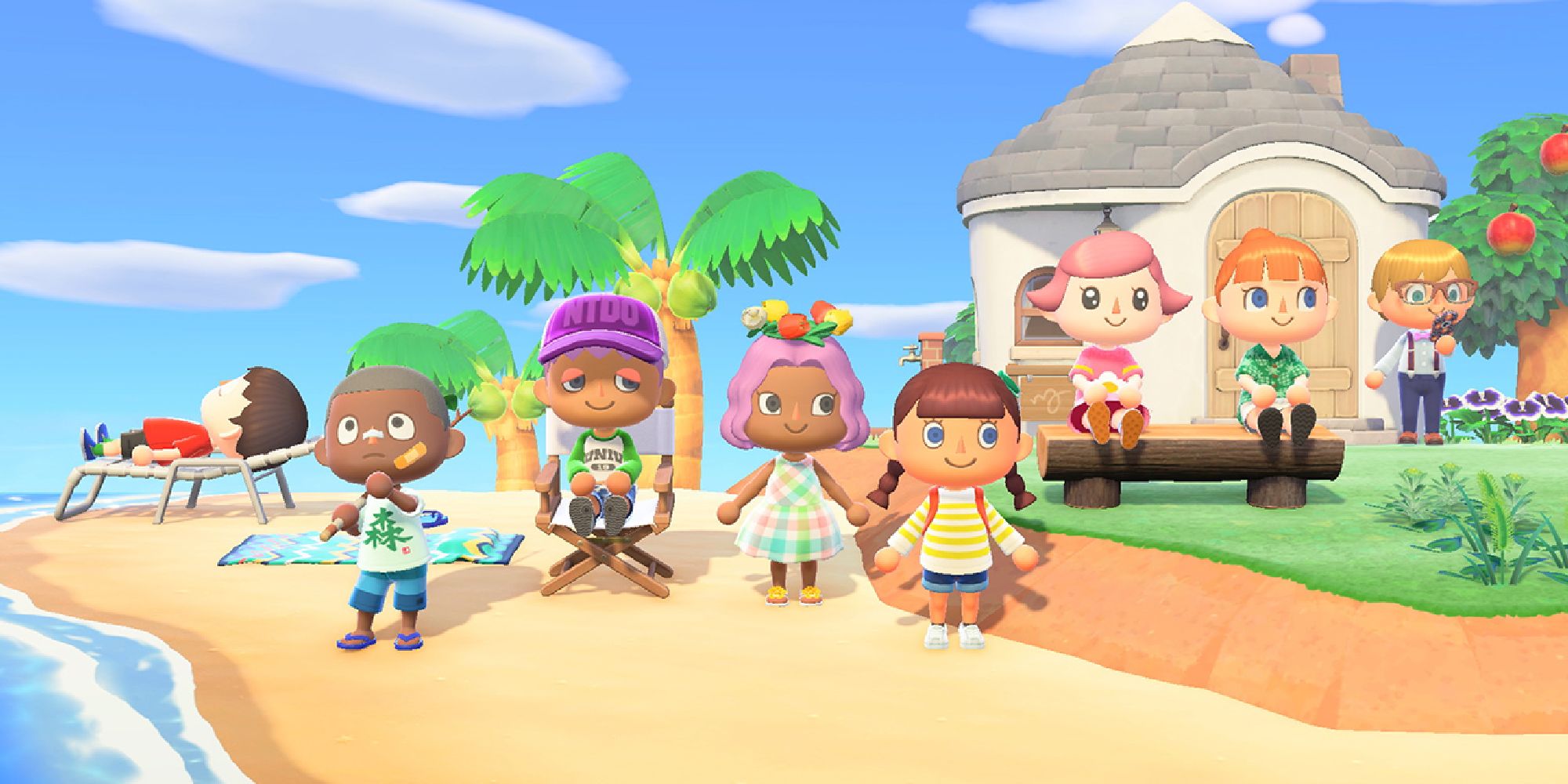 I've been having a busy week and so I'll just be diving back into Animal Crossing: New Horizons. While sometimes you want a real challenge, other times you want a game that won't push back on you too hard. When you just want to relax, you can't do much better than Animal Crossing: New Horizons. I haven't played the game in a long time, so I look forward to a whole bunch of lawn care, a little bit of crafting, and some catching up with friends. That's it. That's my weekend.
Stacey Henley, Editor-in-Chief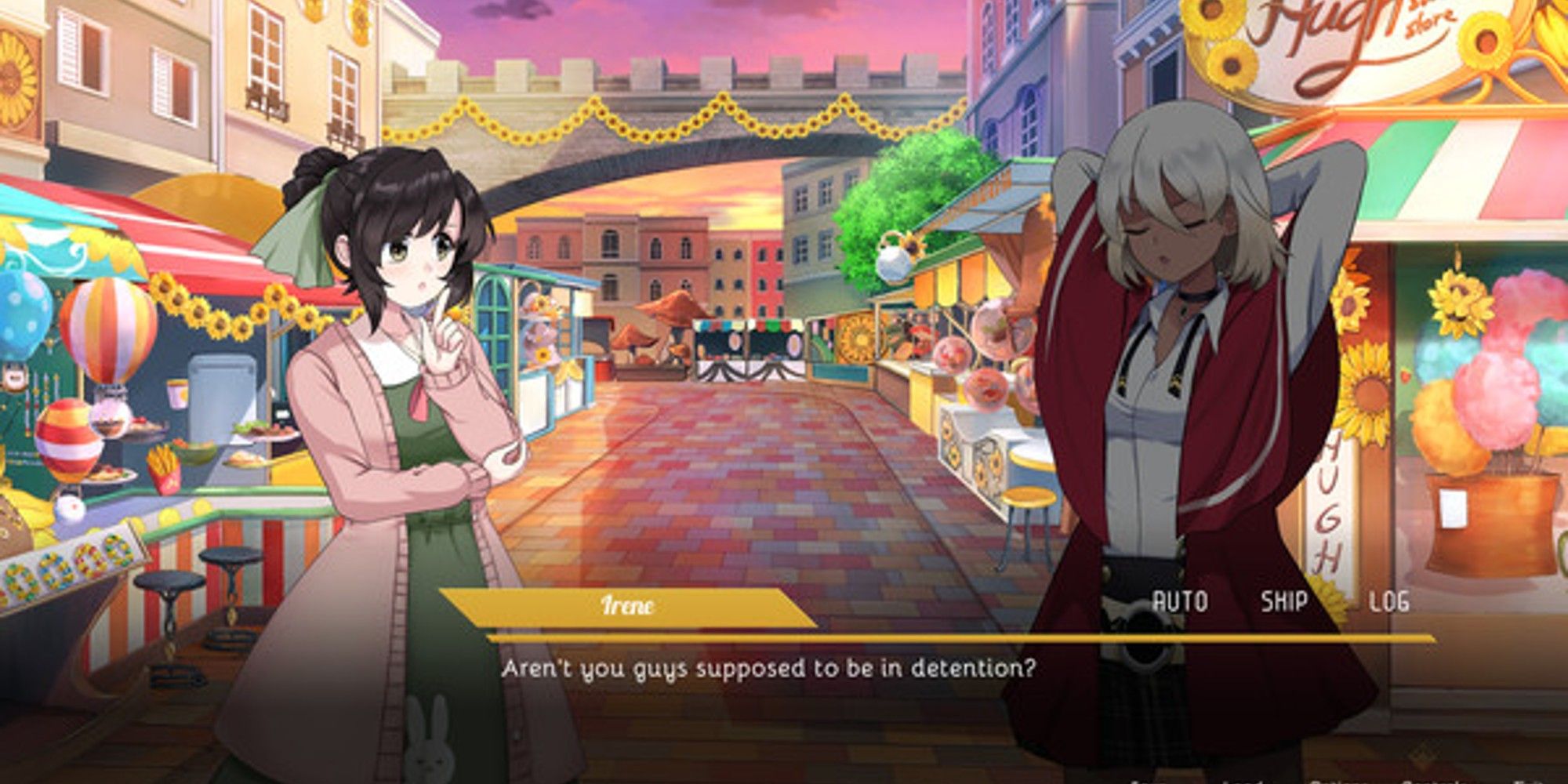 Keep an eye out on TheGamer next week, because what I've mainly been playing is previews, previews, previews. I've played (almost) all of the games at the Tribeca festival, as well as an unrelated preview, and I'm still working on the review I mentioned two weeks ago. That's an incredibly long lead time, but also, we just had SGF and this game is huge, so I'll still need to rush through it. Fantastic. In between all that I've been playing Perfect Gold, which is a lesbian visual novel on the Switch, and just from that you've all already decided if you love it or hate it, haven't you?
David W. Duffy, Evergreen Editor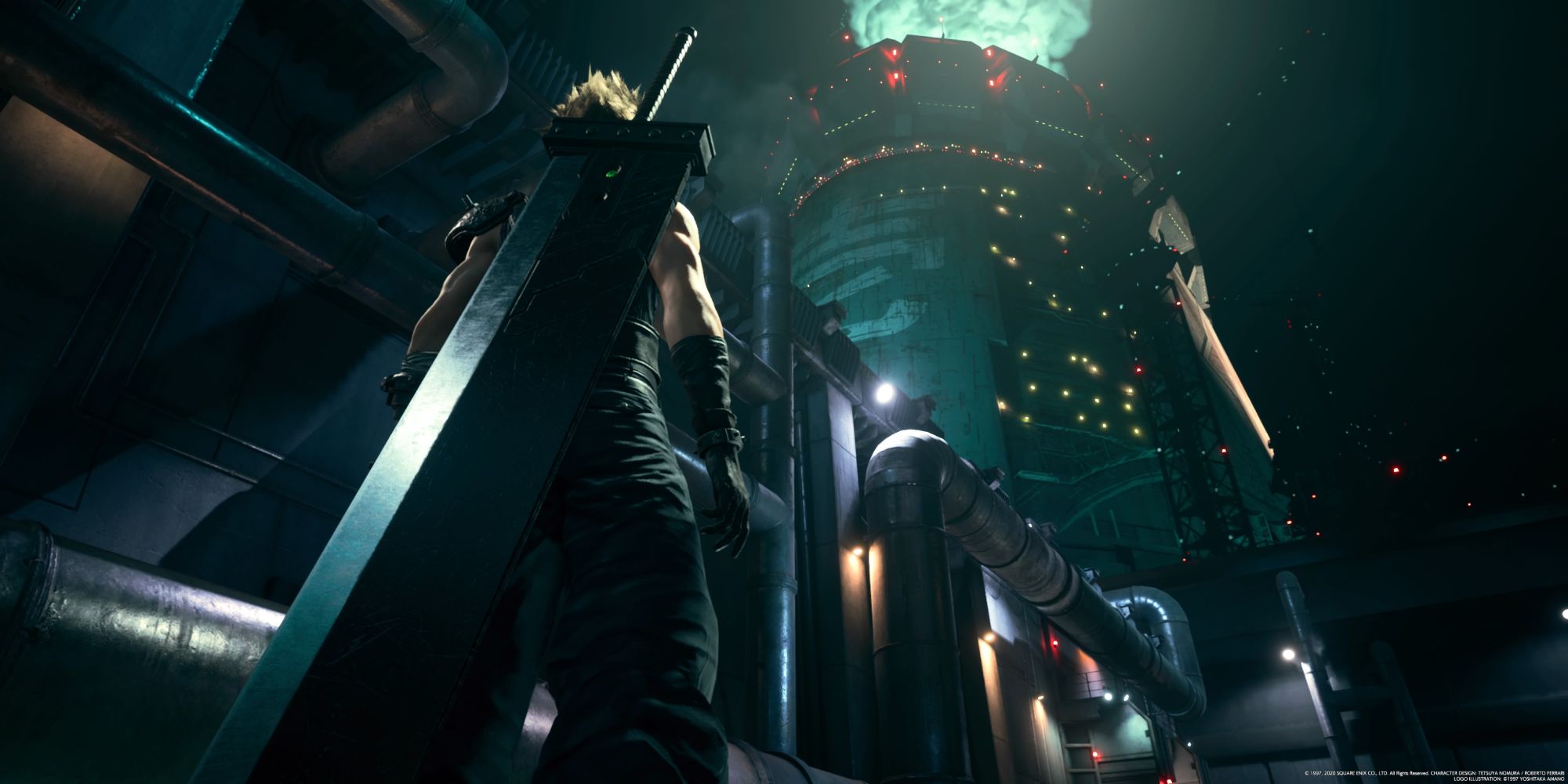 I suppose it's going to have to be Final Fantasy 7 Remake, isn't it? The announcement of Rebirth was a reminder that I still haven't finished 7R, despite considering the original FF7 to be the one game that had the most impact on me as a youngster. It's not that I dislike Remake, it's just that life got in the way, so I'll likely start over and really try to absorb all it has to offer. Weirdly, though, I find myself more hyped for Ever Crisis. Oh, and I still have to polish off the Leviathan Expedition in No Man's Sky, before it's too late.
Harry Alston, Lead Specialist Writer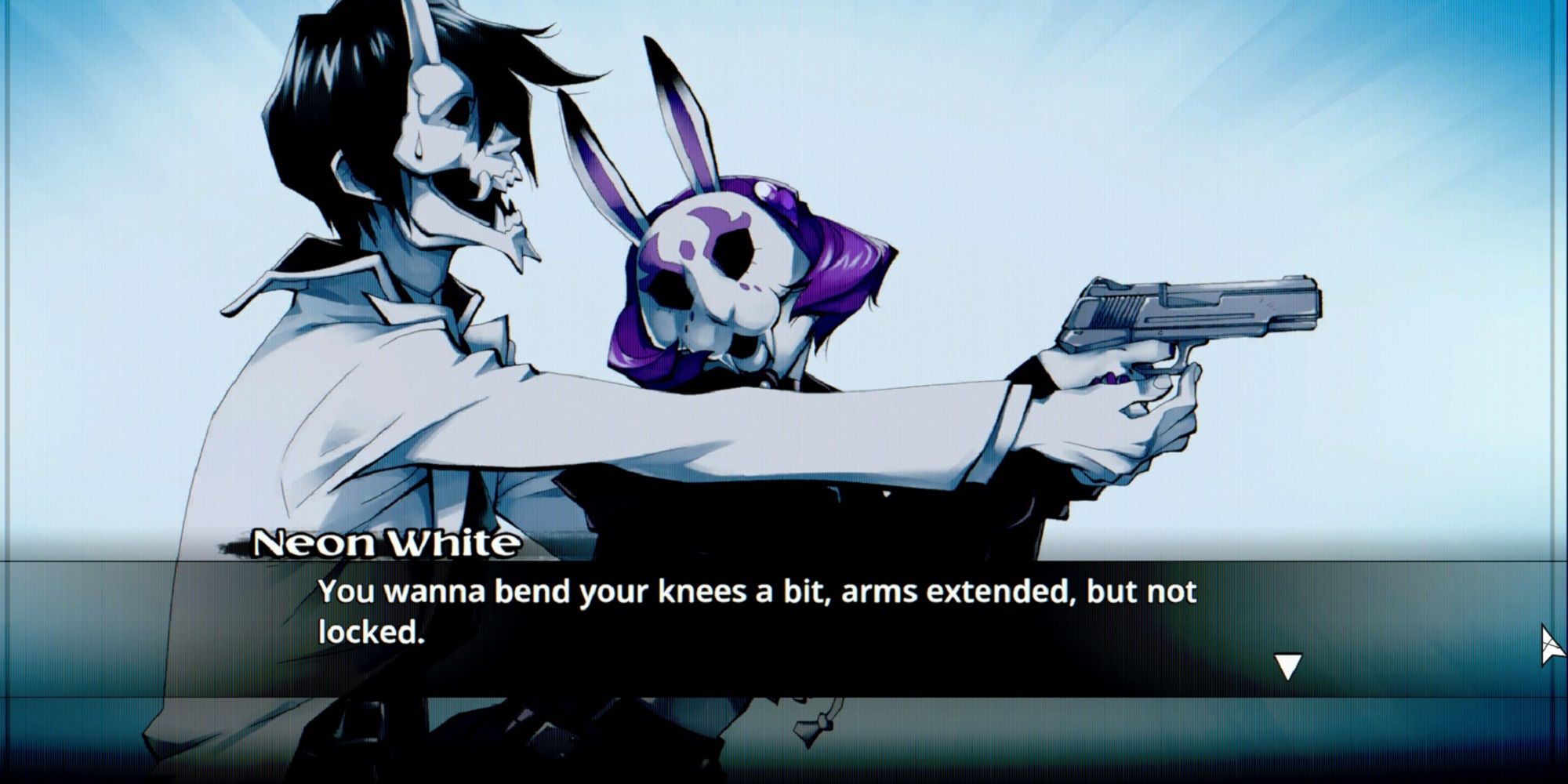 Neon White is my go-to this rainy weekend (yes, it's hot everywhere except where I live, go figure) and I've got a few people on my friend list I wanna beat. I've got a real case of the 'one-more-runs' and if I don't seek medical attention soon I fear I'll do no work next week as I try and knock off 0.3 seconds off my best time. Other than that, I'll be dabbling in Frozenheim, because a sleepy Sunday is really nothing without a citybuilder of some sorts.
Rhiannon Bevan, News Editor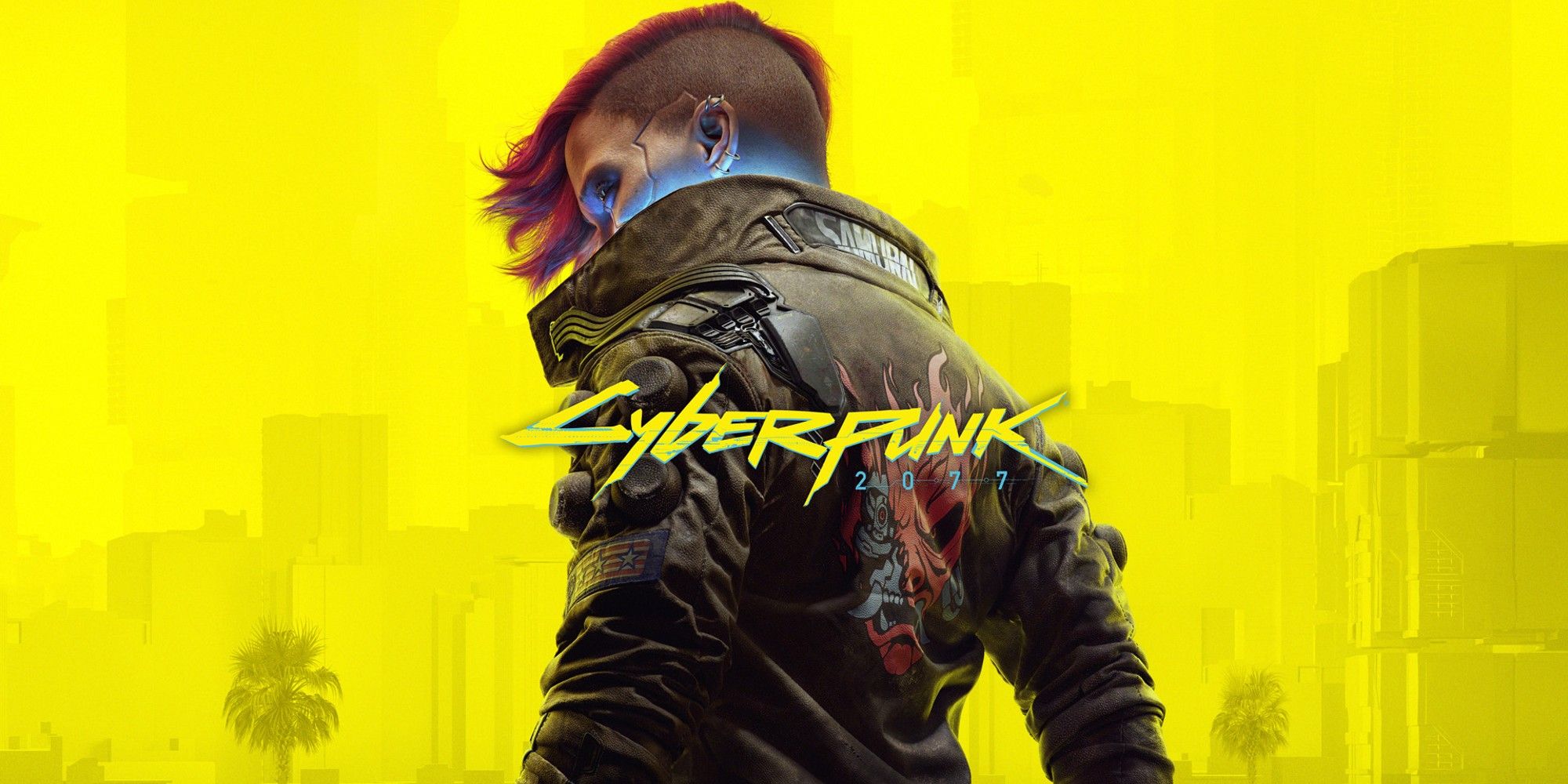 I just finished Cyberpunk 2077 again, after the recent update finally gave me an excuse to pick it up a second time. And even though after all the hype it turned out to be nothing more than a slightly above average RPG, I can't put it down, goddamnit. I've rolled the credits twice on this playthrough, and I keep going back to mindlessly blast through some gigs. Some people have Skyrim as their forever game, others have GTA 5 or Fallout 4. After years of not seeing the appeal of this, I've found the game I will be sinking 2,000 hours into for the rest of my life. And like Skyrim fans, I'm not sure if I even like it that much. But yes, I will be in Night City this weekend, and probably every weekend for the rest of my life.
Helen Ashcroft, Evergreen Editor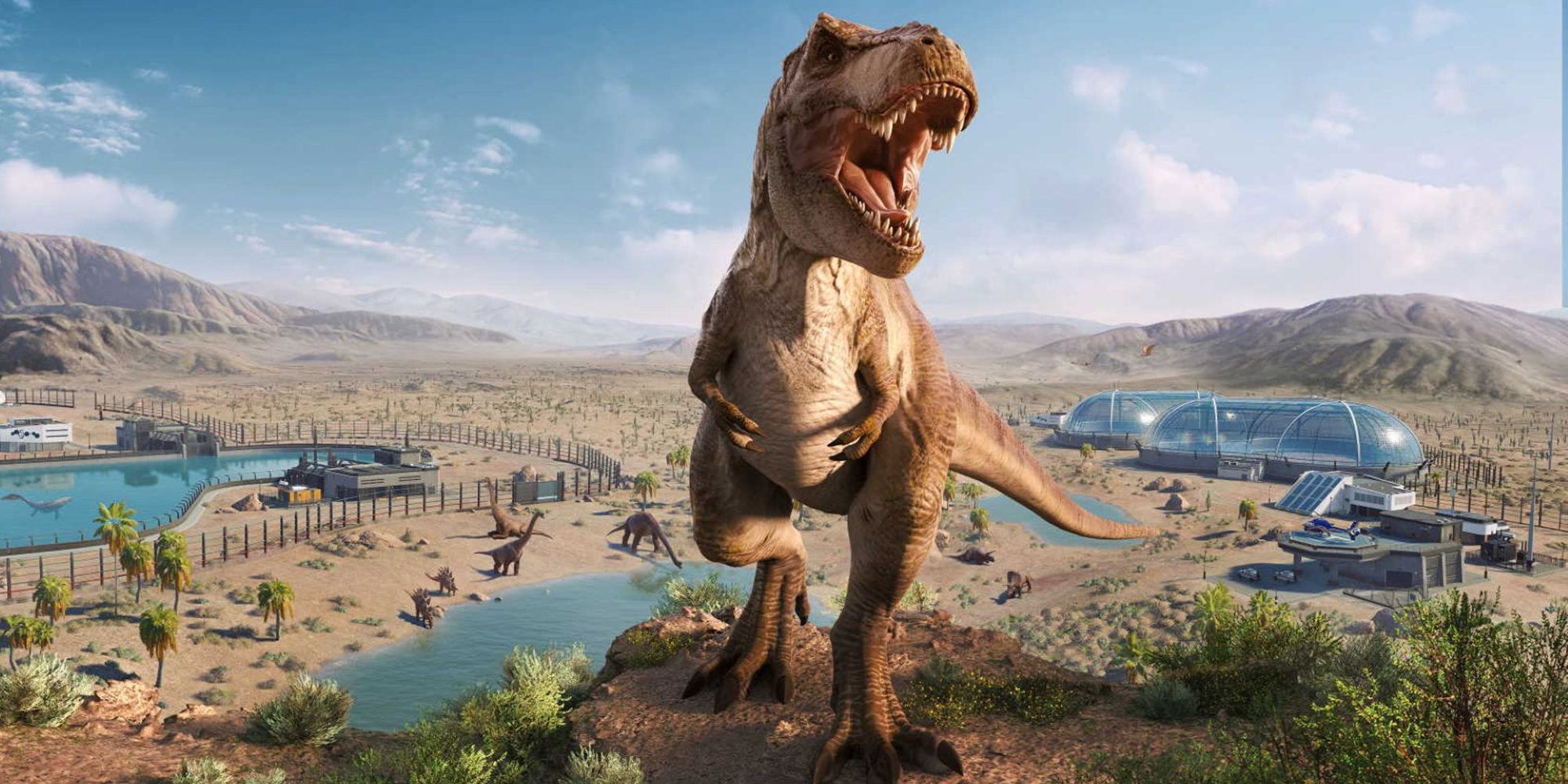 I'm jumping onto the DLC train this weekend. My two favourite sim games have decided to bring out new content at the same time so now I'm spoiled for choice. After completing the campaign in Jurassic World Evolution 2: Dominion Biosyn, I'm now about to get stuck in Chaos Theory mode. I'm ready to herd those dinosaurs and show Owen how to run a proper dinosaur sanctuary on a ranch. The Sims 4 have also brought Werewolves to the game so I'll be howling at the moon, randomly biting people and scratching the furniture. Then I'll play The Sims 4: Werewolves…
James Troughton, News / Photo Editor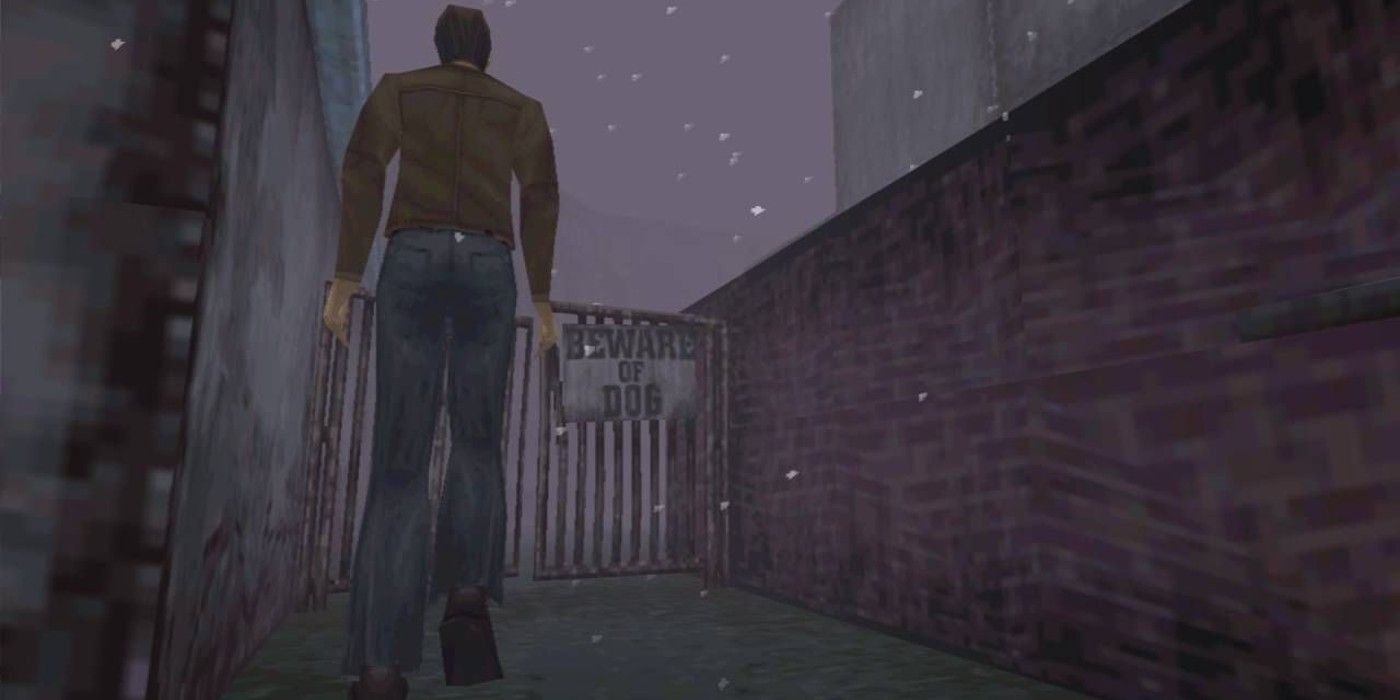 I just wrapped up my first run of Silent Hill. Ever. And I didn't emulate, pinky promise. I got my PS3, went to eBay, and found a semi-cheap copy for £50. Manual and all. It was a little clunky at first, maneuvering with only one analogue stick and archaic tank controls, but I'm glad I persevered. There's a reason this game is renowned as one of the best horrors in the medium and that's because it's terrifying even by today's standards. The Otherworld is a ghastly and industrial version of our mundane normality, like a Nine Inch Nails track brought to life, while the monsters are all vaguely familiar, falling into that uncanny valley territory. Sure, the characters are iffy and I didn't feel invested in the hunt for my daughter, but the atmosphere came out swinging. Now, onto the original Resident Evil 2.
Issy van der Velde, News & Evergreen Editor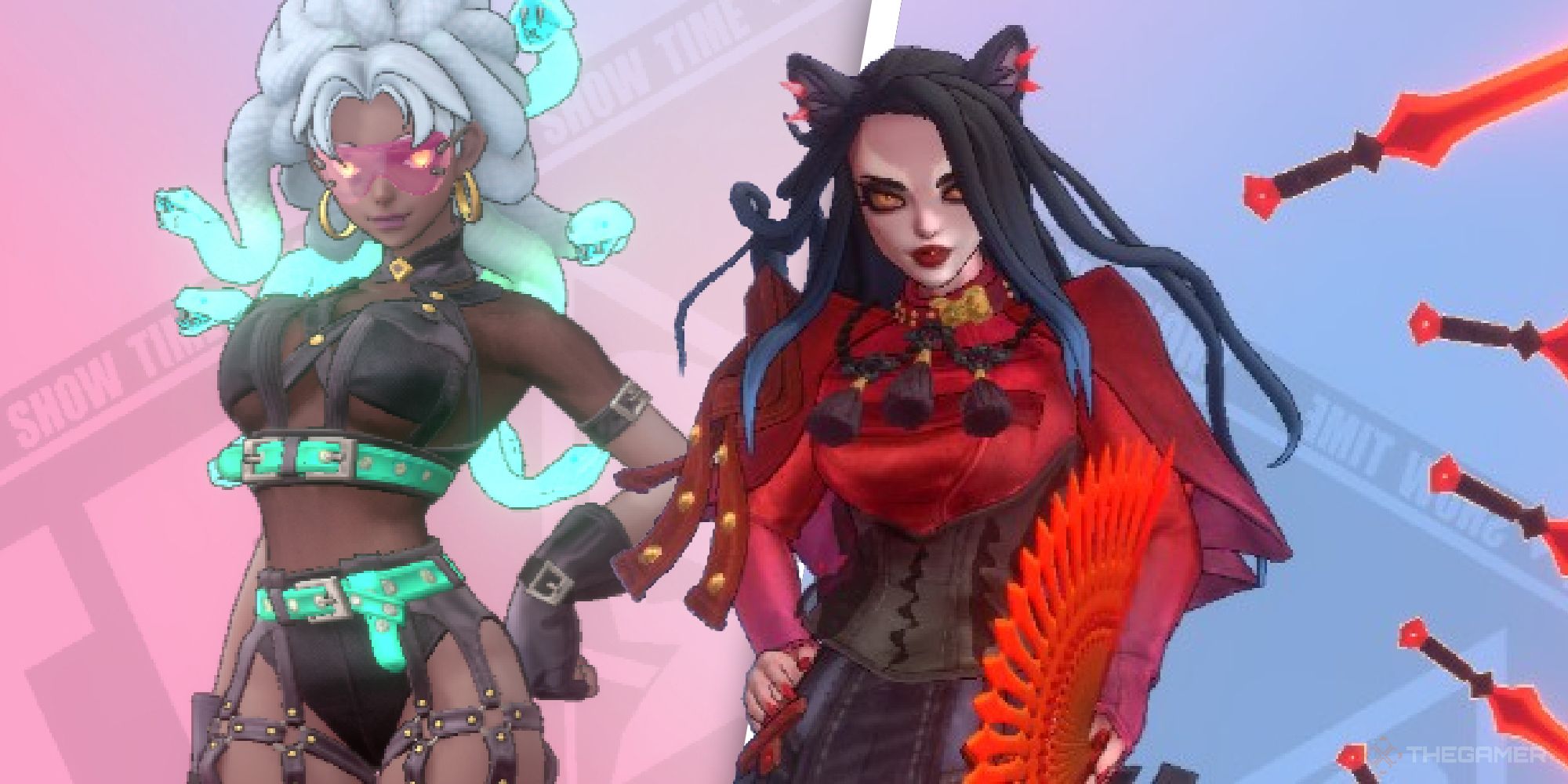 I've been playing Dislyte for a review. It's a mobile gacha game that pulls heroes from gods and mythological stories from multiple cultures. Not only that, but it makes them all absurdly sexy as well. My team consists of who I find hottest and that's it. The dude with six ridiculously muscular arms? Check. The rock chick in fishnets? You betcha. The woman with a scorpion tail wrapped in embalming bandages that look like a straight jacket? Also yes. I'll go to thereapy soon, I promise.
Amanda Hurych, Evergreen Content Lead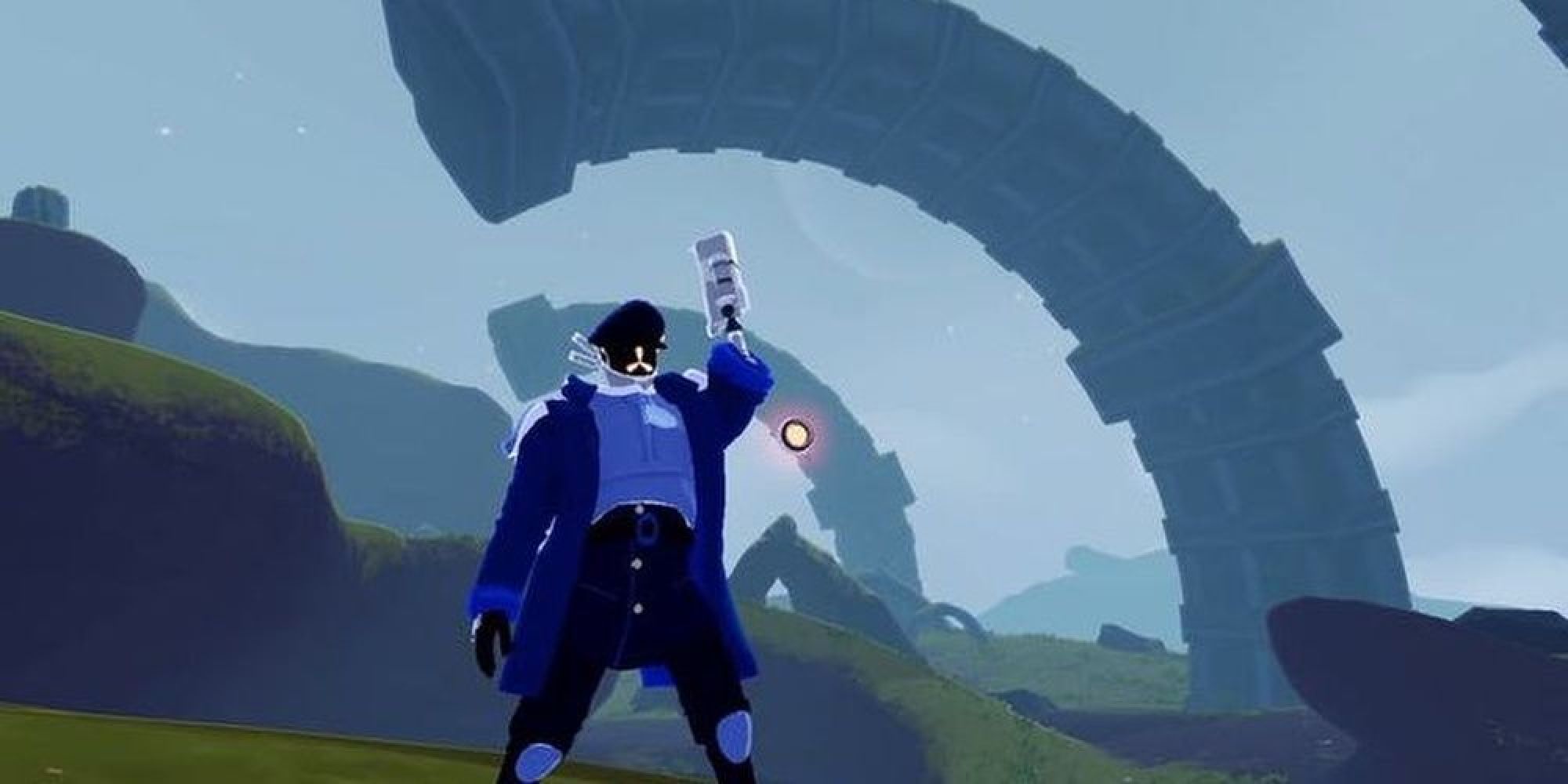 I've finally got some time to myself after spending weeks visiting my sister, so I'm going to spend my weekend doing (hopefully) endless, uninterrupted runs of Risk of Rain 2. I've got the Metamorphosis artifact unlocked, so I'll just turn that on and luxuriate in the ability to be different characters in a single run. It's wildly entertaining having to acclimate to a new survivor's kit every 20 minutes, especially if I'm moving from something like Commando to Artificer to Mercenary. And just to add more spice to my life, I'll be doing it on Monsoon. This is going to be the most delightful weekend ever.
Source: Read Full Article