A limited-edition Nintendo Switch Lite is up for grabs to celebrate the Switch launch of AVICII Invector, and all you need to enter is donate to charity. The special consoles were created by Wired Productions, featuring a white shell and a AVICII Invector logo on the back. With only five of these consoles ever made, this might be your only chance to nab a rare piece of Nintendo history.
The Switch Lite can be won by entering a raffle with a £5.00 fee per entry, with the total number of raffle tickets limited to 3,000. While these consoles can be played, the creators are clear in stating that the warranty is void due to their custom work on the console, and that these are meant to be displayed. The contest is in support of a great cause, with all proceeds going towards Safe In Our World, the video games mental health charity.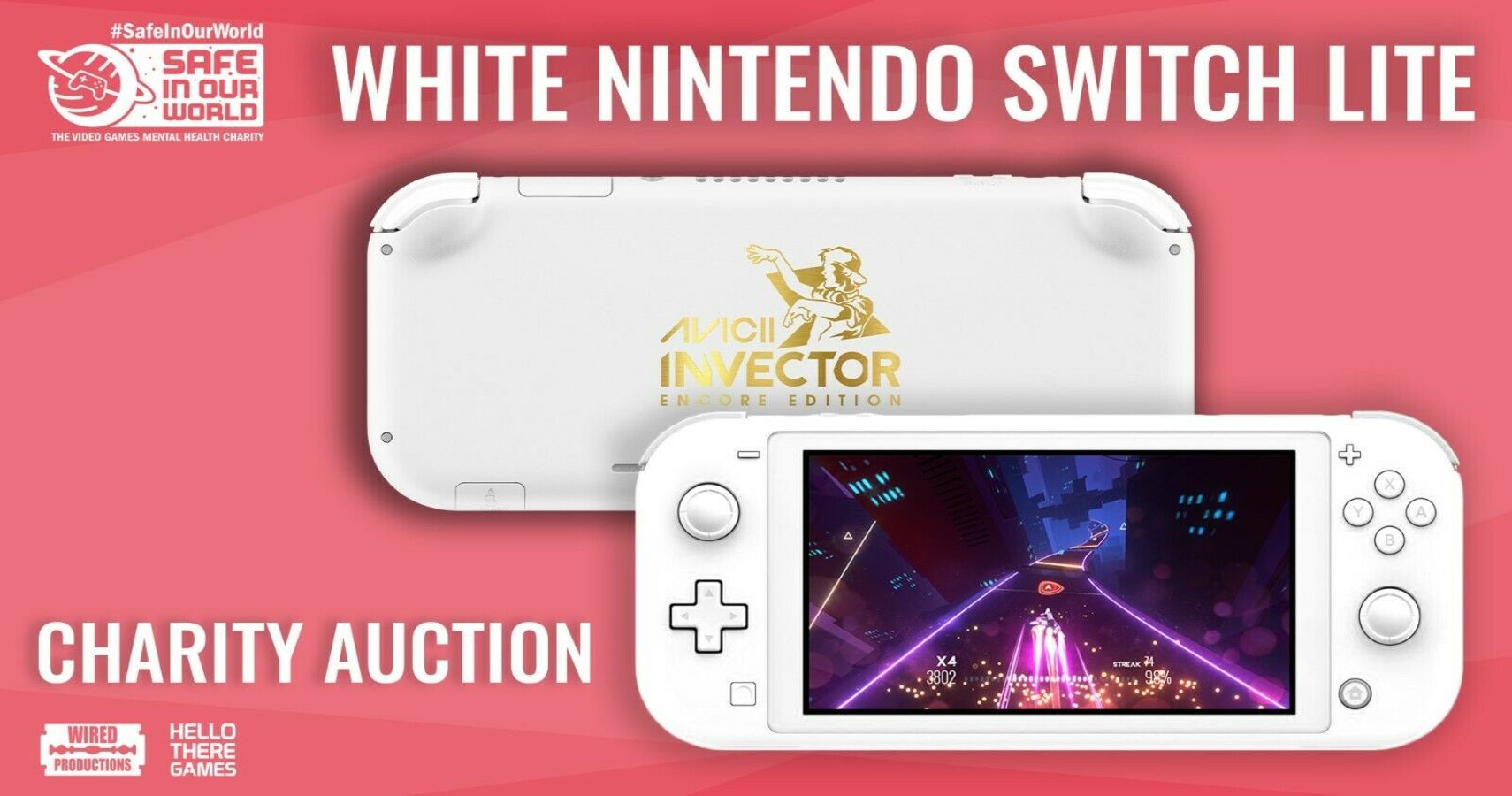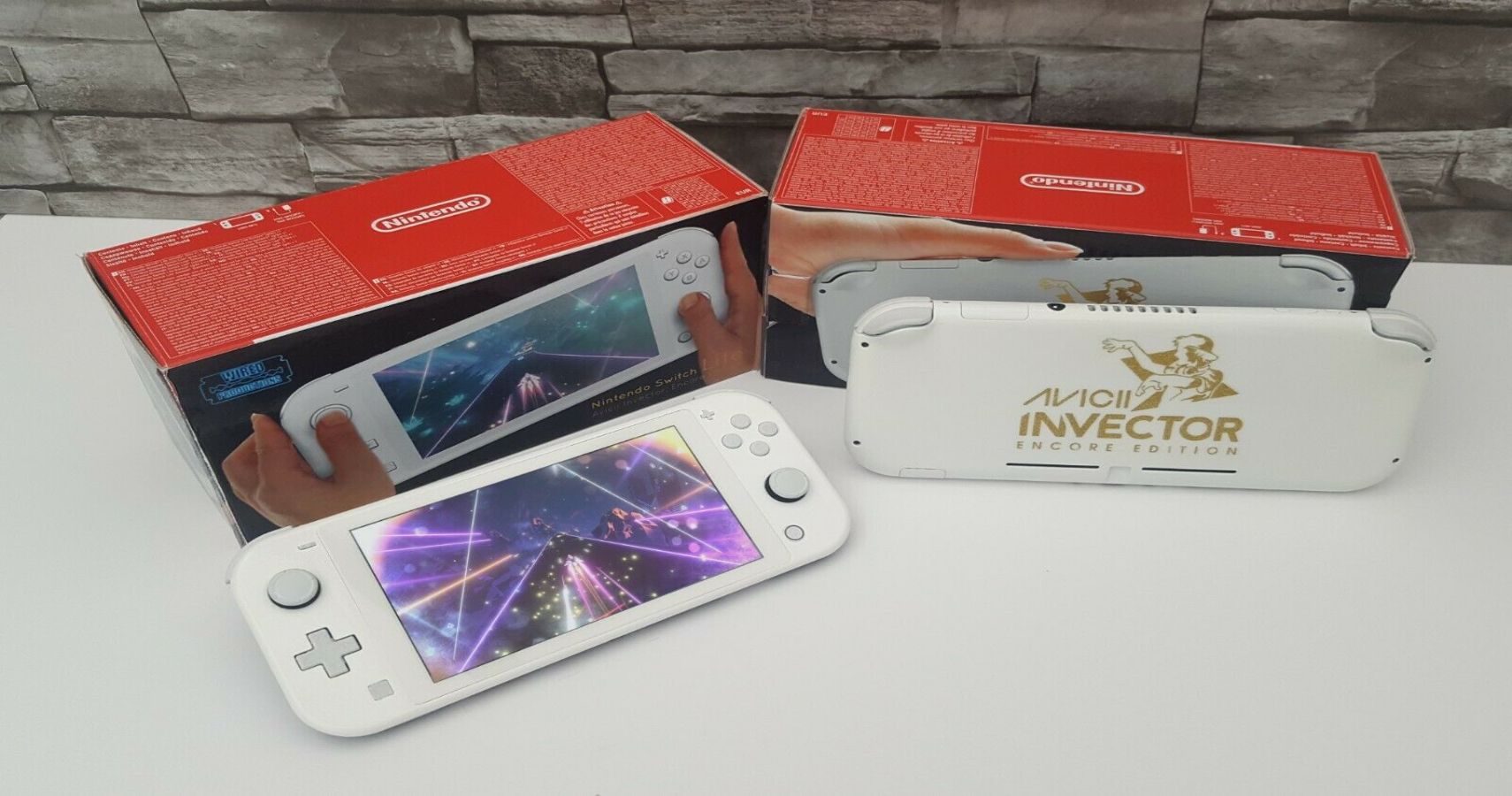 Founded in 2019, Safe In Our World works to encourage positive mental health well-being for everyone, be they players, developers, publishers, retailers, and everyone else who is a part of the video game industry. Safe in Our World strives to be a space where anyone who is struggling with mental issues can ask for help, access critical information, and connect with like-minded individuals.
The raffle in support of Safe In Our World is fitting in relation to Tim Bergling, better known as Avicii. Bergling rose to prominence in 2011, blending his signature mix of electronic music with several other genres. He released several studio albums until finally retiring from touring in 2016 due to health problems primarily associated with stress and poor mental health. In 2018, Bergling died by suicide.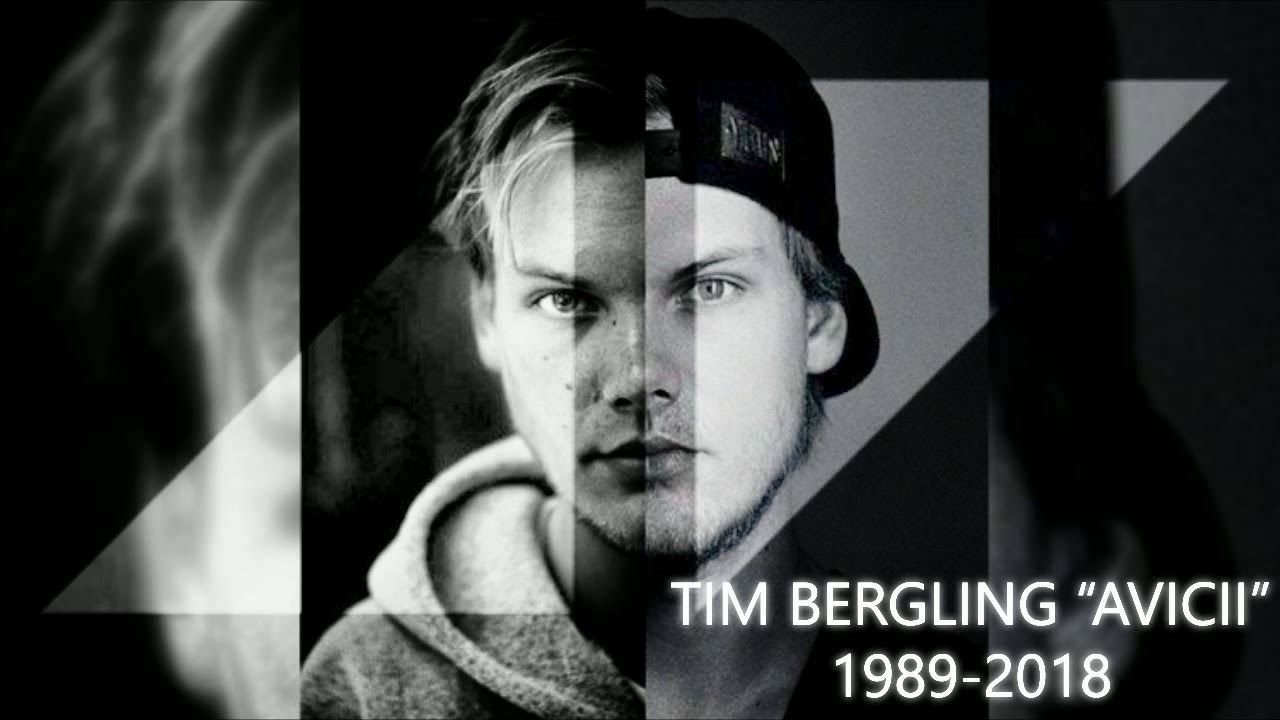 Prior to his death, Bergling was a strong advocate of several charities, working closely with or donating towards House for Hunger, Feeding America, and The Feed Foundation, all of which focus on eliminating hunger in different ways.
The raffle and launch of AVICII Invector on the Nintendo Switch are fitting tribute to the late Bergling, and a great push towards supporting mental health. The game first launched in December of 2017, and the Switch version is available now with an updated list of 25 EDM tracks.
Like the game's first release, a portion of the proceeds from the sale of the game will be donated to the Tim Bergling Foundation, which works to advocate for the recognition of suicide as a global health emergency.
Source: Read Full Article