Last week, we found out that the journal of Adol Christin will continue in 2023 in Ys 10: Nordics, the upcoming sequel that will celebrate the action RPG series' 35th anniversary. Today, Falcom confirmed that not only will Adol return in 2023, but we're also going to get three "refined" games from throughout Ys history, the first of which will be Ys: The Oath in Felghana.
In an interview with Famitsu (via Gemtasu and Ryoktuya2089), Falcom president Toshihiro Kondo described these "refined" titles as basically remasters of classic Ys games with updated graphics and modern features. The first, Ys: The Oath in Felghana, will be a remaster of the 2010 PSP port of the 2005 PC version, which was itself a remake of Ys 3: Wanderers from Ys.
Kondo went on to say that Ys: The Oath in Felghana will run at 60 fps and have high-rez textures replacing the PSP originals. Falcom is also considering balance changes and other refreshes.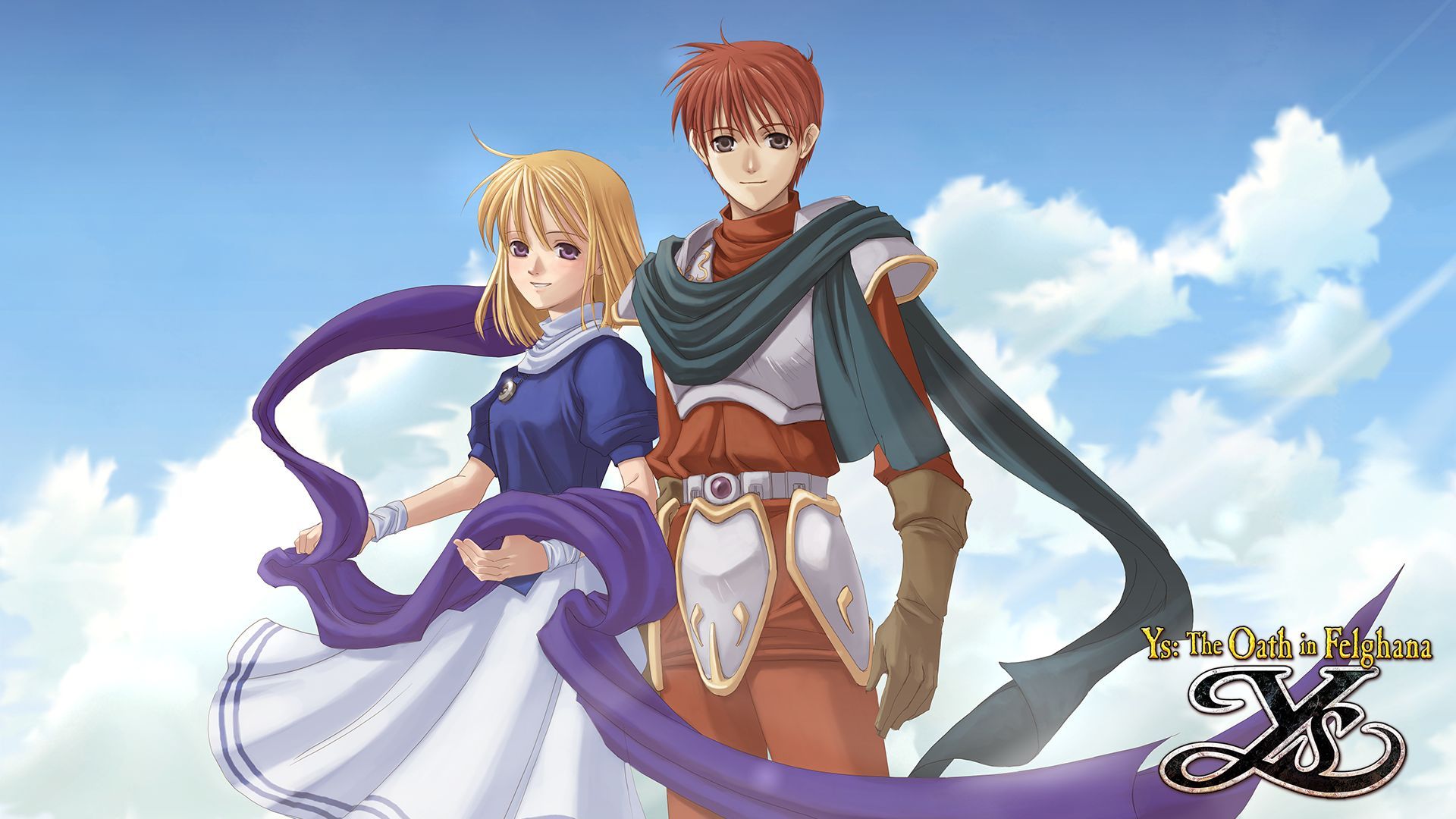 Ys: The Oath in Felghana is set after the events of the first two Ys games. Adol and his friend Dogi travel to Felghana three years after finally ridding Esteria of evil. Only, it seems like there's still a little evil left as it threatens to destroy the townsfolk of Dogi's hometown.
The remade version of Ys: The Oath in Felghana will arrive in the spring of 2023. In addition, Kondo previously stated that there were plans to release three Switch titles before the end of Falcom's fiscal year, which ends September 30, 2023. Oath of Felghana is one of them, Ys 10: Nordics is the second, and the third might be an as-yet-unnamed Ys refinement.
The teaser site for Ys 10: Nordics reveals the tenth entry in the storied RPG franchise will take place sometime earlier in Adol's journey. It'll be set in an area of the North Sea called Obelia Bay, an island chain with mysterious secrets. Expect combat to be similar to Ys 9 but with some Souls influences as well, and players will be able to control a ship for the first time in franchise history.
Source: Read Full Article