Quick Links
Normal Cards In Yu-Gi-Oh!
Super Rare Cards In Yu-Gi-Oh!
Ultra Rare Cards In Yu-Gi-Oh!
Secret Rare Cards In Yu-Gi-Oh!
Starlight Rare Cards In Yu-Gi-Oh!
Other Rare Cards In Yu-Gi-Oh!
One of the main appeals of the Yu-Gi-Oh! Trading Card Game is the opportunity to best duelists across the world with a deck of cards of your creation. One that will earn you the title of the King of Games.
With thousands of cards at your disposal, spanning the entirety of the franchise's anime and physical game, it can feel overwhelming to scour through each pack and find your prime pickings. Luckily, the trading card game splits its large collection of cards amongst a rarity system. Not only does the system detail how common a card is, but it also associates each rank with the relative strength of the cards.
Normal Cards In Yu-Gi-Oh!
Normal cards will be the most common cards that you pull from Yu-Gi-Oh! TCG packs. These cards will be most of your duplicates and will range across most of your basic monsters, spells, and trap cards. Furthermore, these cards do not have a foil embellishment applied to them.
Rare Cards In Yu-Gi-Oh!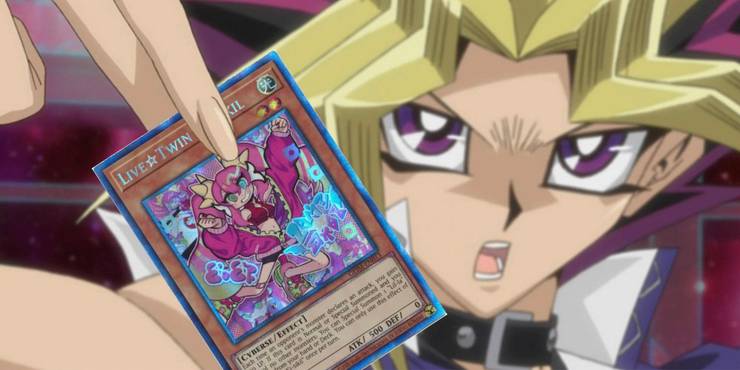 Rare cards are a step above normal cards, but still appear relatively frequent when compared to Super Rare, Ultra Rare, Secret Rare, Starlight Rare, and Product Specific Rare cards. Most Rare cards begin a trend of complexity in cards as they grow in rank. Monsters, spells, and traps begin to have long card effects that work well with numerous cards. This card is identifiable by its embossed silver foil card name.
Super Rare Cards In Yu-Gi-Oh!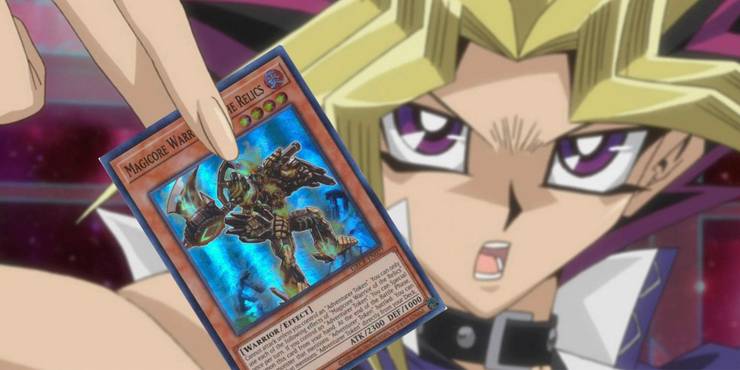 Super Rare Cards climb to the next level of challenge in terms of card pulling begin to tread the territory of hard-to-counter cards. Although they are not the strongest nor rarest of the cards, Super Rare cards fit in a middle area that provides you and other duelists with power and accessibility. Cards that fit in this rank may be the ace of their respective decks, strong support cards, or iconic cards derived from Yu-Gi-Oh!'s detailed anime and game history. Super Rare cards do not have a foiled name; instead, they sport a holographic finish to the card's artwork.
Ultra Rare Cards In Yu-Gi-Oh!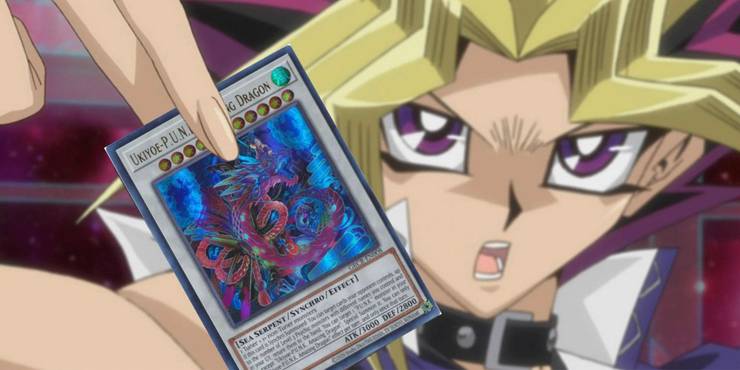 Ultra Rare Cards begin to explore the world of nearly impossible to come across for most novice duelists. Arguably speaking, these are some of the most powerful cards in the game and typically sit as the focus of most strategies. They tend to be the aces of their respective deck and are the most challenging to use in comparison to other counterparts. Furthermore, Ultra Rare cards can rank among the list of most sought-after cards in the trading card game. Ultra Rare cards are identifiable by their gold foil name and holographic card art.
Secret Rare Cards In Yu-Gi-Oh!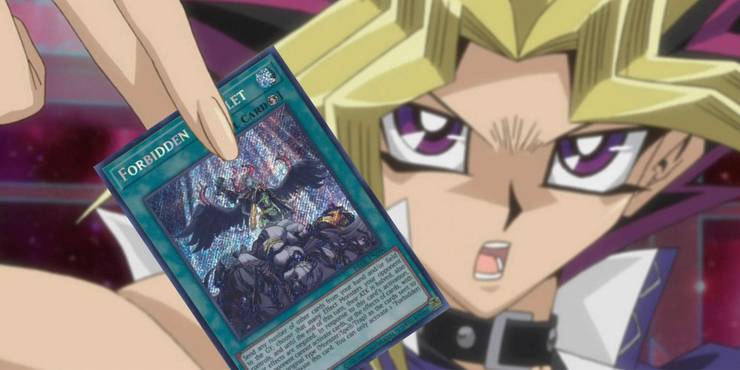 Secret Rare cards begin the theme of basing card rarity on aesthetic rather than card strength. At this level, many of the cards all rank on the complexity and challenge of Ultra Rare cards but sport an upgrade in visual design. Secret Rare Cards have a rainbow-colored foil on the card name and a sparkling, holographic finish on the card's art.
Starlight Rare Cards In Yu-Gi-Oh!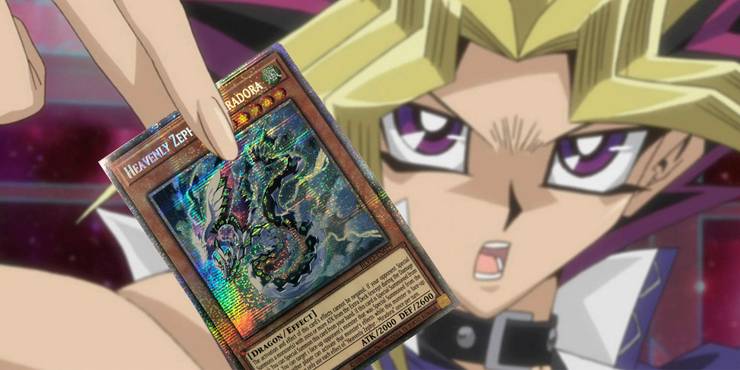 Starlight Rare Cards are a relatively new rarity introduced into the trading card game. It made its debut alongside the Rising Rampage booster set in 2019 and appears as an alternative rarity for cards that typically appear in the rarities mentioned above. Starlight Rare Cards are known for their holographic foil pattern that spreads across the entire card.
Other Rare Cards In Yu-Gi-Oh!
It isn't uncommon for the cards and rarities categorized under this section to only be available in specific promotions, themes, or settings. Examples of Rarities found under this section include, but are not limited to, the following:
Gold Rare Cards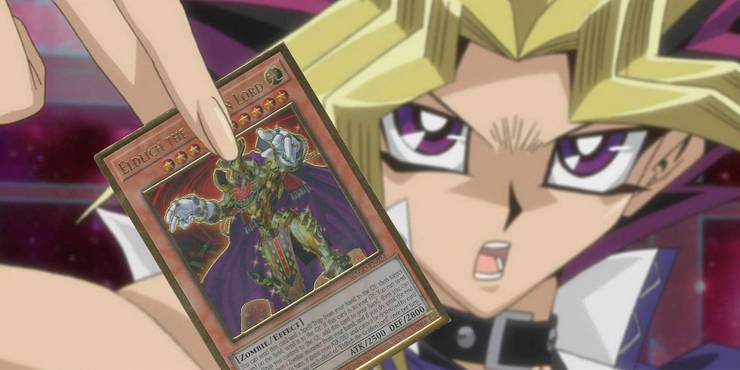 The term Gold Rare is an umbrella term for numerous cards that are exclusive to the Gold Series line. Basic Gold Rare cards have a gold name, gold art, gold card borders, and a holographic finish to their art. Other versions of Gold Rarity, such as Gold Secrets and Gold Ghost Rares, evolve upon this design style while keeping the signature gold finish.
Prismatic Secret Rare Cards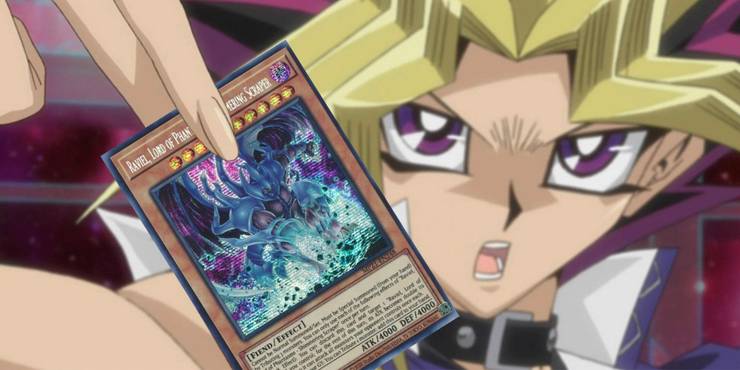 These cards are a variation of the aforementioned Secret Rare Cards and distinguish themselves with a holographic pattern that spreads horizontally and diagonally on the card's artwork. Cards in this rarity also contain speckles of holographic foil colors on their names.
Platinum Rare Cards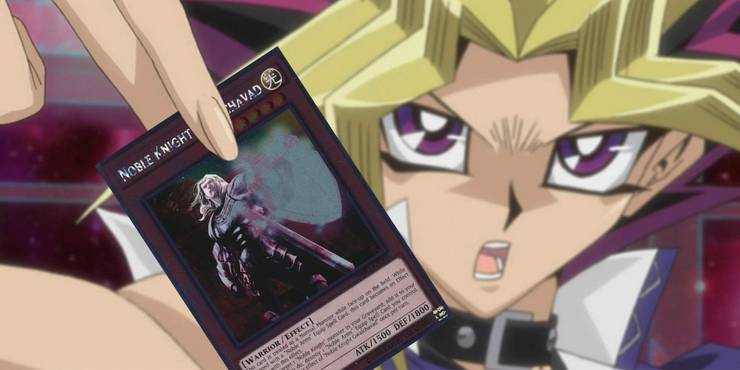 Platinum Rare Cards are exclusive to the Noble Knights of the Round Table Box set. These cards have a platinum foil that spreads across the entirety of the card, excluding the card's text box and associated icon.
Now that you're ready to truly embrace the complexities of Yu-Gi-Oh!'s card system, it is important to note that your typical booster pack will consist of nine cards: Seven normal cards, One guaranteed rare card, and one foil card that can belong to any of the rarities that include a foiled name in their design. So although the process of opening countless booster packs is an arduous one, the fruits of your labor are bound to propel you to a top-duelist level.
Source: Read Full Article