Rituximab doses as low as 200 mg reduced disease activity in patients with rheumatoid arthritis to an extent that's similar to the standard 1,000-mg dose during more than 3 years of follow-up, according to results from an extension study of a clinical trial in the Netherlands.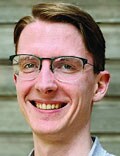 Nathan den Broeder
We could not formally statistically show that the lower doses were less effective than the higher dose, ativan 1 mg francais " study leader Nathan den Broeder, MSc, a PhD candidate at St. Maarten Clinic and the Radboud Institute for Health Sciences in Nijmegen, the Netherlands, said in a presentation at the virtual annual meeting of the American College of Rheumatology. "We concluded at this time that only 6% of patients needed to switch to another biologic or targeted disease-modifying antirheumatic drug and that mean disease activity remained very low," he said of the patients treated with 200- and 500-mg doses of rituximab.
The extension study included 118 of 142 patients in the REDO trial, following them from the start of the trial in 2017-2018 through April 2021. They were randomized to three treatment arms: the standard 1,000-mg dose (24 patients), a 500-mg dose (n = 48), and the 200-mg dose (n = 46). The mean follow-up was 3.2 years.
The study evaluated disease activity by mean Disease Activity Score in 28 joints with C-reactive protein (DAS28-CRP), which during follow-up were 2.2-2.3 in the groups. Seven patients in the study cohort switched to a different DMARD, he said.
"On average, we saw a DAS28-CRP 0.15 points lower per 1,000 mg rituximab used in the past year," Mr. den Broeder said in an interview. "For context, this is compared to a measurement error of about 0.6. A good response to a drug would be a reduction in DAS28-CRP of 1.2. This means we can just about get an effect that is bigger than the measurement error if we compare the highest dose in our study to the lowest one."
After a year, the median yearly rituximab dose was 978 mg, with an interquartile range of 704-1,425 mg. At the end of the study, 31% of patients took 200 mg every 6 months, 40% took 500 mg every 6.2 months, and 29% took 1,000 mg every 6.4 months.
"It's important to note, though, this is in a situation where patients are given a dose based on disease activity," Mr. den Broeder said. "That is, we try one dose; if the patient does well, we try a lower one; if not, we might go back up to a higher dose. We could expect somewhat larger differences if all patients were to be switched to a lower dose, regardless of whether that works well for them."
The results were achieved without a high reliance on glucocorticoids (GCs), he said. Use of comedication in the extension study population was 0.38 GC injections per patient-year and starting or increasing an oral GC occurred at a rate of only 0.05 per patient-year.
"As a result of this study, we are now implementing a strategy of rituximab dose reduction in clinical practice at our center," Mr. den Broeder said. Patients with RA start on a 1,000-mg dose for 6 months, and if they respond well they're put on a 500-mg dose. If they respond well after 6 months on the 500-mg dose, they're then moved to the 200-mg dose. "With this, we hope to gain that patients have fewer side effects," he said. "We hope to reduce the cost of treatment, and also, what we instantly gain is that the infusion time for patients is also reduced."
Future research considerations include evaluating the 200-mg dose as a subcutaneous injection. "Another thing you might think of as well: Are even lower doses possible?" he said.
Session moderator Maya Buch, MD, professor of rheumatology and director of Experimental Medicine at the Centre for Musculoskeletal Research at the University of Manchester (England), asked if the investigators used CD19 testing to measure B-cell levels or immunoglobulin G levels to determine dose escalation.
Mr. den Broeder said that CD19 wasn't used in clinical practice but was used in the original trial. However, it wasn't found to have any predictive ability, while immunoglobulin G levels were measured in patients who had multiple infections. "Sporadically, a lower dose might have been initiated because of that, but not systematically," he said.
Mr. den Broeder had no relevant relationships to disclose. Dr. Buch reported financial relationships with AbbVie, Eli Lilly, Gilead Sciences, Merck-Serono, Pfizer, Roche, Sanofi, and UCB.
This article originally appeared on MDedge.com, part of the Medscape Professional Network.
Source: Read Full Article