Psychiatrists' perceptions of the safety, therapeutic value, and abuse potential of psychoactive drugs are inconsistent with current drug policy, results from a new survey show.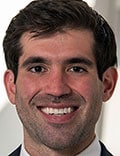 Adam Levin, MD
"The consensus among experts, including psychiatrists, pacerone uses about specific drugs is not consistent or congruent with the schedule of these drugs" in the United States, lead author Adam Levin, MD, 3rd year psychiatry resident, Ohio State University, Columbus, and affiliate scholar at the Center for Psychedelic Drug Research and Education, Ohio State College of Social Work, told Medscape Medical News.
Levin stressed the importance of appropriate drug scheduling to improve access to treatments such as psilocybin (psychedelic mushrooms) and 4-methylenedioxy methamphetamine (MDMA), which are now being tested for psychiatric disorders.
"We are in the middle of a mental health crisis so having any new tools would be really important," he said.
The survey findings were published online August 11 in the International Journal of Drug Policy.
Five Drug Schedules
The Controlled Substances Act of 1970 created five "schedules" that organized drugs from most to least dangerous (Schedule I-V). However, Levin said that the schedules do not accurately reflect the harms or therapeutic benefits of the various drugs.
Some drugs in lower, less restrictive schedules have greater potential for harm than do those in higher schedules, he noted. For example, methamphetamine, which has been recalled in multiple formulations because of concerns about abuse and limited medical use, remains a Schedule II drug.
In addition, several Schedule I drugs, including psilocybin and MDMA that are deemed dangerous and of no medical value, have shown therapeutic potential and low rates of misuse, addiction, or physical harm, the investigators note.
In fact, the US Food and Drug Administration (FDA) has granted breakthrough therapy status to psilocybin for treatment-resistant depression and major depressive disorder (MDD) and to MDMA for posttraumatic stress disorder. This has positioned these drugs for possible FDA approval within the next few years.
Access to Schedule I drugs for research purposes is tightly controlled. "Once psilocybin was placed in schedule 1, there was this massive drop-off in the research funding and amount of research; and we're just now starting to understand the potential therapeutic value of this drug," said Levin.
Even with a recent research resurgence, most studies are funded by charitable donations or for-profit companies because of continued hesitancy on the part of grant-making organizations, he added.
Apparent Contradictions
Given the pending approval of several Schedule I drugs and escalating abuse of drugs in lower schedules, there is a growing need to understand physician attitudes surrounding the apparent contradictions in the drug schedule, the investigators note.
Their survey included a geographically diverse group of 181 mostly middle-aged psychiatrists (65.2% men) with an average of 16.2 years of practice after residency.
Participants were randomly assigned to respond to a vignette depicting a clinical scenario where a patient wants one of four drugs to help treat severe depression: psilocybin, a Schedule I drug; methamphetamine (Desoxyn), a Schedule II drug; ketamine, a Schedule III drug; or alprazolam (Xanax), a Schedule IV drug.
Each of these therapies has established antidepressant properties, but none are FDA approved for treatment of MDD. However, an intranasal formulation of the ketamine enantiomer Spravato (esketamine) was recently approved for treatment-resistant depression.
There were significant differences among the groups presented with different vignettes. Participants were more likely to warn against repeated use of and development of a new psychiatric problem with methamphetamine and alprazolam compared with psilocybin or ketamine.
Respondents were most concerned about increased suicide risk after the nonprescribed use of alprazolam compared with psilocybin and ketamine.
Compared with all other drugs, ketamine was more likely to be integrated into treatment plans.
Therapeutic Value, Abuse Potential
Participants were also asked to rate the safety, therapeutic value, and abuse potential of the four drugs as well as alcohol, a nonscheduled legal drug, if used properly or as directed.
Respondents viewed psilocybin and ketamine as similarly safe — and safer than methamphetamine and alprazolam. They considered ketamine as having the highest therapeutic potential, followed by psilocybin, and then alprazolam and methamphetamine. "Last was alcohol, which we expected because alcohol is not used therapeutically," said Levin.
Survey completers viewed methamphetamine, alprazolam, and alcohol as having similarly high abuse potential, and ketamine as having mid-level abuse potential. Psilocybin was rated as having the lowest abuse potential, "which is exactly the opposite of what is implied by its schedule 1 status," noted Levin.
The results provide evidence these drugs "are incorrectly scheduled," he said.
"This suggests the schedule does not reflect current evidence, which I think is really important to understand because there are consequences to the drug schedule," including criminal justice and research consequences, he added.
Levin pointed out that possession of drugs in more harmful schedules is linked to sometimes lengthy prison sentences.
The psychiatrists' perceptions of the drugs "overlaps pretty significantly" with recent surveys of other mental health professionals, including psychologists and addiction experts, he noted.
The study was funded by the Drug Enforcement and Policy Center, Moritz College of Law, and The Ohio State University. Levin reported no relevant financial relationships.
Int J Drug Policy. Published online August 11, 2022. Full article
For more Medscape Psychiatry news, join us on Twitter and Facebook
Follow Medscape on Facebook, Twitter, Instagram, and YouTube
Source: Read Full Article