Fertility treatments (FTs) pose little risk of relapse in women with multiple sclerosis (MS), especially when they continue therapy, a new study shows.
In a retrospective study, only four patients out of 65 had a relapse within 3 months of FT and all of these individuals had stopped taking their disease-modifying therapies (DMTs). None of the patients who continued with their DMTs while undergoing FT experienced relapse.
The study is the first to examine relapse rates following the most common types of FT, including in vitro fertilization (IVF), intrauterine insemination, and oral medications to induce ovulation, esctacy pills and offers evidence that it may be time for new guidance when it comes to infertility in MS patients.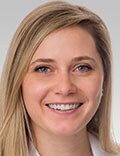 Dr Edith L. Graham
"We should not be advising MS patients to avoid fertility treatments anymore," lead investigator Edith L. Graham, MD, assistant professor of neurology at Northwestern University in Chicago, Illinois, told Medscape Medical News. "Instead, we can counsel them on appropriate timing of the treatment around the disease-modifying therapy so that we can maximize treating MS while still minimizing risk to the fetus."
The findings were published online March 15 in Neurology: Neuroimmunology & Neuroinflammation.
More Comprehensive Analysis
Earlier research showed an increased risk of MS relapse following assisted reproductive technologies. However, recent studies have failed to show an increased relapse risk.
"In the past, all of these historical cohorts, they didn't have patients who were on the disease-modifying therapies and that may be in part why they were showing an increased relapse rate," Graham said.
Previous studies also focused primarily on IVF, offering little data on other types of fertility treatment.
For this retrospective study, researchers analyzed data from 65 female participants (mean age, 36.3 years) who had undergone at least one fertility treatment. Overall, 56 patients had MS and nine had clinically isolated syndrome, the first clinical onset of MS.
Patients had been diagnosed for about 8 years, but none had progressive MS. A little more than 40% received DMTs while undergoing fertility treatment and most had received treatment within the previous year.
Participants underwent a total of 124 cycles of FT, including controlled ovarian stimulation with embryo transfer (also known as IVF), controlled ovarian stimulation (COS) alone, embryo transfer alone, and oral ovulation induction.
Overall, 49% of patients had IVF, 15% had COS alone, 24% had embryo transfer alone, and 11% had oral ovulation induction.
'Best Data So Far'
Across 80 cycles of COS, there were just five relapses in four patients within 3 months of treatment. The mean annualized relapse rate 12 months before COS was the same as it was 3 months after (0.26 vs 0.25, P = .37).
Being on therapeutic DMT during COS was associated with a lower relapse rate 3 months after treatment (0.18 vs 0, P = .02).
Patients who underwent embryo transfer alone (n = 30) reported no relapses, even though this cohort had the lowest rate of therapeutic DMT use.
"Our studies provide the best data so far on how these disease-modifying therapies can impact relapse rate," Graham said.
For all FT cycles combined, 43% resulted in pregnancy with a live birth. IVF yielded the most success.
"This is enough data for me to say that they are safe and if you remain on therapeutic disease-modifying therapy while undergoing hormonal stimulation, then there's very low relapse risk to these procedures," Graham said.
Patients with MS are more likely to have infertility but less likely to undergo FT, researchers said. MS patients are usually counseled to wait up to 6 months after receiving a DMT before trying to get pregnant, offering a brief window for conception.
"Because they're spending only 6 out of the 12 months of the year with windows to conceive, they may be more likely to think about FT that could optimize their chance of conception in those narrow windows," Graham said.
Window for Conception
Commenting on the findings for Medscape Medical News, Rachel Brandstadter, MD, assistant professor of clinical neurology at the Perelman School of Medicine at the University of Pennsylvania and the Corporal Michael J Crescenz VA Medical Center in Philadelphia, said the study adds to a growing body of work on family planning in MS at a time when patients' interest in fertility and pregnancy is increasing.
"It is encouraging to see more attention and research focused on family planning in MS and particularly work that covers the broad spectrum of treatments that are offered to individuals today," Brandstadter said. "Clinicians and patients should feel empowered by this data because it means they can control their risk for relapse while still planning for a family in a multitude of different ways."
Also commenting, Julie Fiol, LMSW, BSN, RN, MSCN, associate vice president of clinical innovation and strategy at the National MS Society, said that balancing the use of DMTs to manage MS with the goal of minimizing risk to the fetus requires experts in both fertility treatment and MS management.
"Many people living with MS do not have access to these specialists," said Fiol, who was not a part of this study. "We need more clear guidance for clinicians, which will take time to develop and possibly more evidence."
The study was supported by the Northwestern Neurology Department and the NMSS Harry Weaver Award. Graham received consulting and advisory board fees from Roche Genentech, Novartis, Atara Biotherapeutics, and Tavistock Life Sciences and receives research support from F. Hoffman-La Roche Ltd. Full disclosures are included in the original article. Brandstadter and Fiol have disclosed no relevant financial relationships.
Neurol Neuroimmunol Neuroinflamm. 2023;10:e200106. Abstract
Kelli Whitlock Burton is a reporter for Medscape Medical News covering neurology and psychiatry.
For more Medscape Neurology news, join us on Facebook and Twitter.
Source: Read Full Article