April 2021 is an exciting month as we near the typical drought of the summer season. We'll be exploring the strange lands of Nier Replicant, taking cute pictures of Pokemon, and encounter powerful foes in some third-person shooting goodness with Outriders.
Outriders
Arguably the biggest release of the month Outriders will be launching for the Xbox Series X|S, PC, PS5, PS4, Xbox One, and Google Stadia on April 1. It will also be on Xbox Game Pass from day one, so be sure to snap it up if you play the game via the cloud on mobile or on Xbox platforms; sorry PC owners.
Outriders is a third-person shooter set in a distant dystopian world. Humanity is left in a society about to crumble, but as you awaken from cryosleep, you find you have augmented powers that can tip the scales of the war. You can play a demo now, and our impressions of the game so far are very positive. The good news is that your progress from the demo will carry over to the full game.
Returnal
Dropping on April 30, Returnal is a roguelike experience with a triple-A budget. Famed developer Housemarque known for its work on Resogun and Alienation is bringing a sci-fi third-person bullet hell-style shooter. The concept is that the world constantly changes with each run with a heavy narrative focus laid around it, and thanks to its gameplay loop, the developer is claiming that Returnal will have "extreme replayability." We're looking forward to trying out this gorgeous PS5 exclusive towards the latter half of April. Houston, we don't have a problem…hopefully.
Oddworld: Soulstorm
Launching as a free PlayStation Plus game for PS5 owners, Oddworld: Soulstorm continues Abe's storyline in a darker tone. Will you lead Abe and his resistance against Magog Cartel and the planet's rulers to glory? Running at 60 FPS at 1440p resolution on PS5, this game blends crafting, scavenging, platforming, and sneaking within its level design. Oddworld Inhabitants has also coined this as a 2.9D platformer as it looks cinematic in nature and has stunning visuals to offer for long-time Oddworld fans and newcomers. It will be arriving on PS5, PS4, and PC (via Epic Games Store) on April 6.
Nier Replicant ver 1.22474487139…
A remake of arguably the better Nier game, Replicant is releasing on April 23 for the PS4, Xbox One, and PC. Featuring an improved combat system, fully voiced lines, visual improvements, and a new brotherly version of the protagonist, Nier Replicant is likely going to be a great prequel experience to fans of Automata.
The wacky plot involves a smart-ass book called Grimoire Weiss, a warrior named Kaine, and a cursed child Emil who go on an adventure to save the protagonist's sister from her illness. Like Automata, it takes twists and turns you won't see coming if you haven't played this cult classic before. Dubbed anime fans might be happy to know that Demon Slayer actor Zach Aguilar plays the protagonist's younger self and many veteran voice-over artists will be joining him too.
New Pokemon Snap
Fans have been begging for it, and The Pokemon Company delivered with New Pokemon Snap heading to the Nintendo Switch on April 30. Developed by Pokken Tournament studio Bandai Namco, this follow-up features you taking pictures of Pokemon in the jungle, desert, and other undiscovered biomes from the Lental region. You'll be scored based on how the picture is taken, how the Pokemon is facing, and perhaps the specific pose you have the Pokemon in. You're also seeking an answer to the recent Ilumina phenomenon in this intrepid adventure.
New Pokemon Snap also lets you share your own pictures and the game lets you mess around with the brightness, blur, and zoom of the image. You can also add stickers, frames, and filters. We expect a lot of memes to come from this! We're not sure if New Pokemon Snap will be worth its full $60 price if it's anything like the structure of the original Nintendo 64 game, but it will be a great nostalgia dive on the last day of April.
Hoa
Still scheduled to capture your hearts sometime in April 2021 for Steam and the Nintendo Switch, Hoa is a stunning 2D platformer seemingly inspired by the likes of Studio Ghibli and Japanese animation. Exploration puzzles are mainly what you'll be facing in this forest landscape, and it will be accompanied by a lighthearted storyline that will make you smile. It might be a great palette cleanser after a game like Outriders that is set in a violent world.
MLB The Show 21
One of America's favorite pastimes will be encapsulated in MLB The Show 21 on April 20, and for the first time ever, the series is hitting first base on Xbox platforms alongside the PS4 and PS5. However, if you get the deluxe edition, you'll be able to gain early access on April 16. Rest assured that if your friends are stuck on PS4, you can cross-play with them, and there's cross-progression too. As for the improvements for this year's version, CGM reports that there will be a new pitching and fielding experience alongside franchise updates.
Humankind
Go through the ages and build a civilization in this new strategy game by Sega and Amplitude Studios on April 22. You'll be leading people from the Ancient to the Modern age, interacting with cultures like the Mayans, the Medieval Umayyads, and the Early Modern era British to create the best world possible. However, there are many outcomes. It will be up to you to determine what kinda Earth you want it to be. Your aim is to have the most fame at the end of the game from your actions and gameplay decisions.
Saga Frontier Remastered
Lastly is Saga Frontier Remastered, a reimagined version of the 1997 PlayStation classic. It has enhanced visuals and a new main character named Fuse. It also has an improved UI and a double-speed mode, making the grind of classical RPGs much easier to digest. There's also some new content and more tracks from Kenji Ito, the original composer of the game. The developer and publisher Square Enix also gone into the effort of adding several cutscenes from Asellus' perspective that weren't present in the original game. You can play this retelling of Saga Frontier on April 15 on the Nintendo Switch.
Next: Prey Does Everything Better Than Every Other Game Ever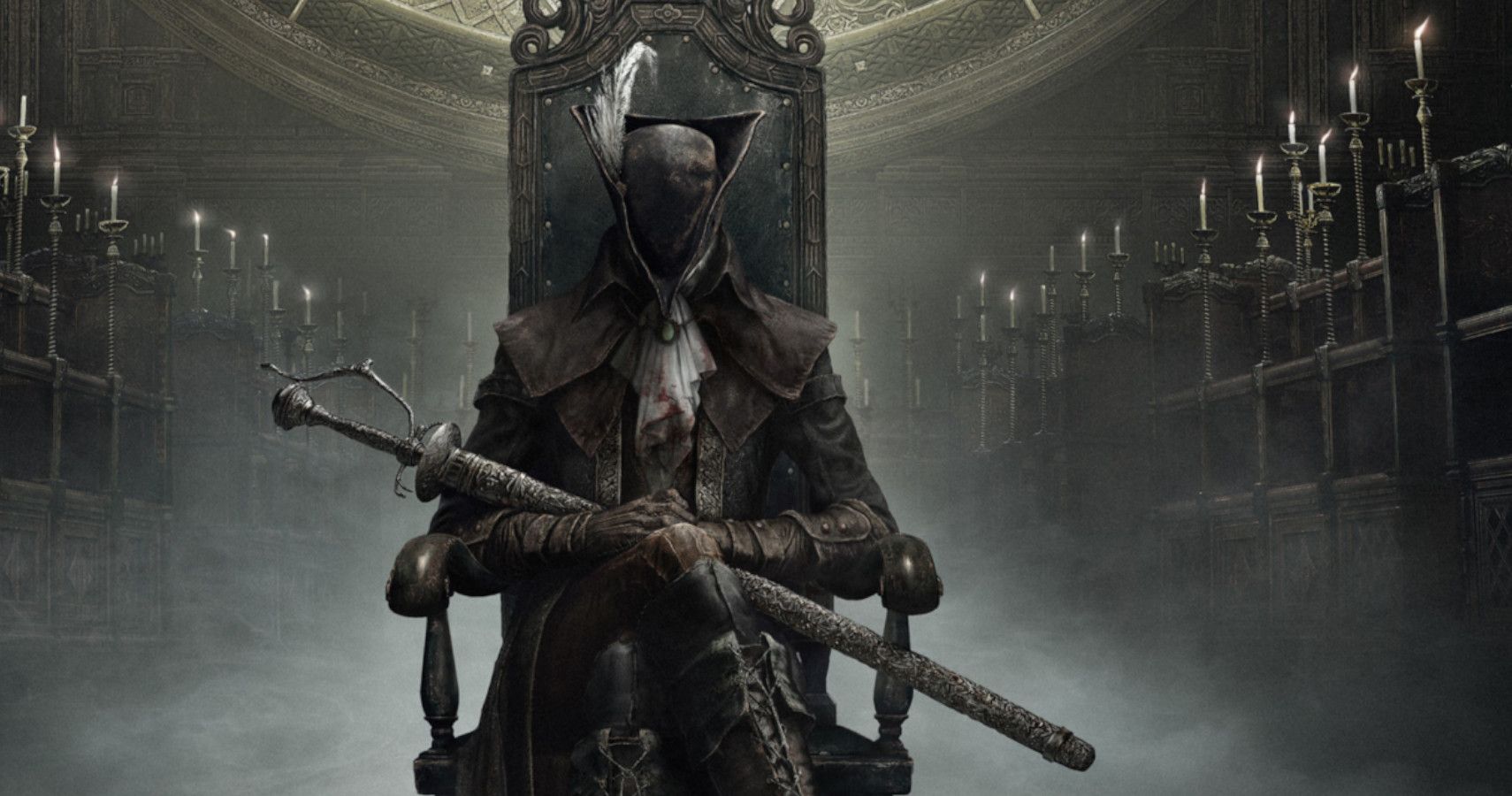 TheGamer Originals
Outriders
MLB The Show
Oddworld: Soulstorm
Nier Replicant
Hoa
New Pokemon Snap
returnal
The British "Canadian" Chris Penwell has been a video game journalist since 2013 and now has a Bachelor's degree in Communications from MacEwan University. He loves to play JRPGs and games with a narrative. You can check out his podcasts Active Quest every Tuesday and Go Beyond: A My Hero Academia Podcast on Wednesdays.
Source: Read Full Article