Look, I love Skyrim. I've poured over 1,000 hours into it over the last decade and have done every quest in the game about 17 times. I also reckon it's a great Christmas game – there's something about it that makes revisiting the land of the Nords every year a special endeavor. But Skyrim is nowhere near the best game based on dragons out there. That honor goes to Dragon's Dogma, which, to put it plainly, is one of the greatest video games ever made.
Maybe you've played Dragon's Dogma yourself. Maybe you haven't. Either way, lots of us are going to have some free time to play games over the holidays, and I would strongly urge you to consider taking the trip to Gransys in Dragon's Dogma: Dark Arisen. The original version came out about six months after Skyrim, whereas Dark Arisen – essentially the definitive edition – came out a year after that. It's not a new game by any means, but it's something that is woefully absent from contemporary conversations about RPGs. This, to me, has always been strange.
Honestly, Dragon's Dogma is a bit (a lot) weird, but that weirdness is what ultimately translates to its inherent brilliance. You've got to climb up on bosses' backs like in Shadow of the Colossus, but it's also a bit like Monster Hunter. Its world, at face value, might look like a slightly colder and more sombre version of what you'd expect in other massive RPGs like The Witcher 3.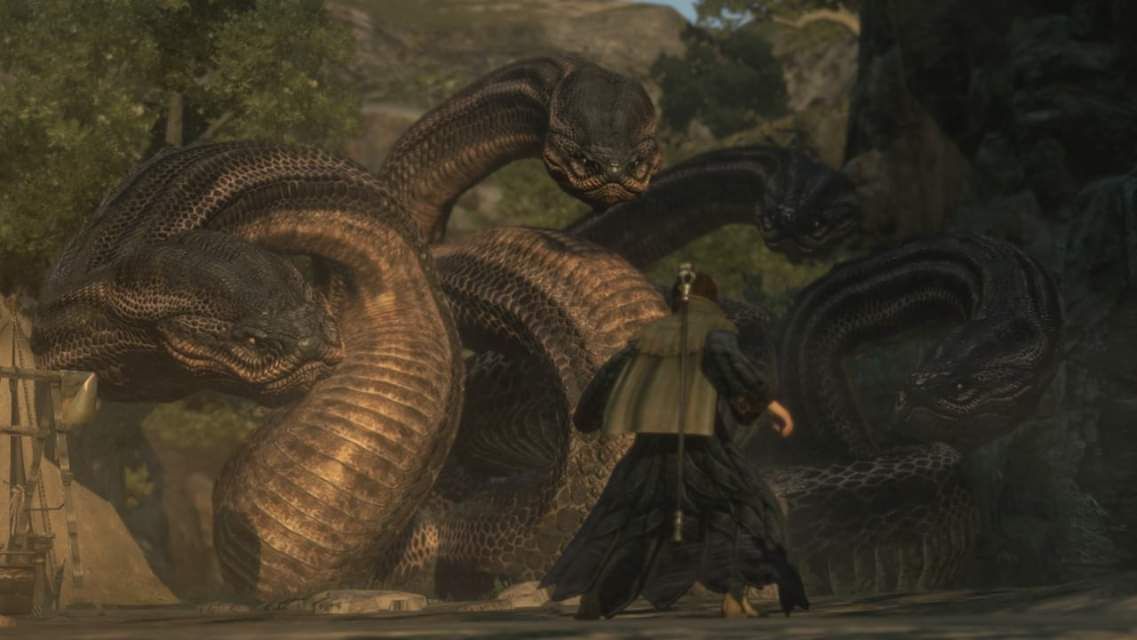 But there's so much more to Dragon's Dogma than meets the eye. I could probably write 1,000 words about how good its roads are. In fact, I have written 1,000 words about how good its roads are, in comparison to Assassin's Creed Valhalla. I think video game infrastructure is one of those mostly invisible features that can make or break a cohesive open-world experience. It's not immediately noticeable when you're riding from point A to point B, but connecting a world in a genuinely functional manner is what makes said world worth exploring. If you just lump a few major locations in and have no traversable path in the middle of them, places start to lose their significance. I've always been a big fan of the empty space between spaces – it's what makes a 10-hour game into a 100-hour one.
This is where Dragon's Dogma excels above the vast majority of other game worlds. When you're wandering through the Witchwood, you're almost inevitably going to get lost – but never in a way that becomes irritating. It's dark, foggy, and legitimately scary at times, but it never fails to make sense of itself. The game doesn't hold your hand and pull you through it – on the contrary, it trusts you to carve your own path through its immensely well-mapped world. In fact, if you want to fast travel, you even need to build your own fast-travel system. Like I said, it's weird.
If you're willing to give Dragon's Dogma a go over the holidays, you'll be firmly hooked from the get-go. It has one of the most iconic opening sequences in the history of games – instead of being quietly introduced to its character, a massive dragon quite literally rips your heart out. It's absurd, and it's genuinely spectacular.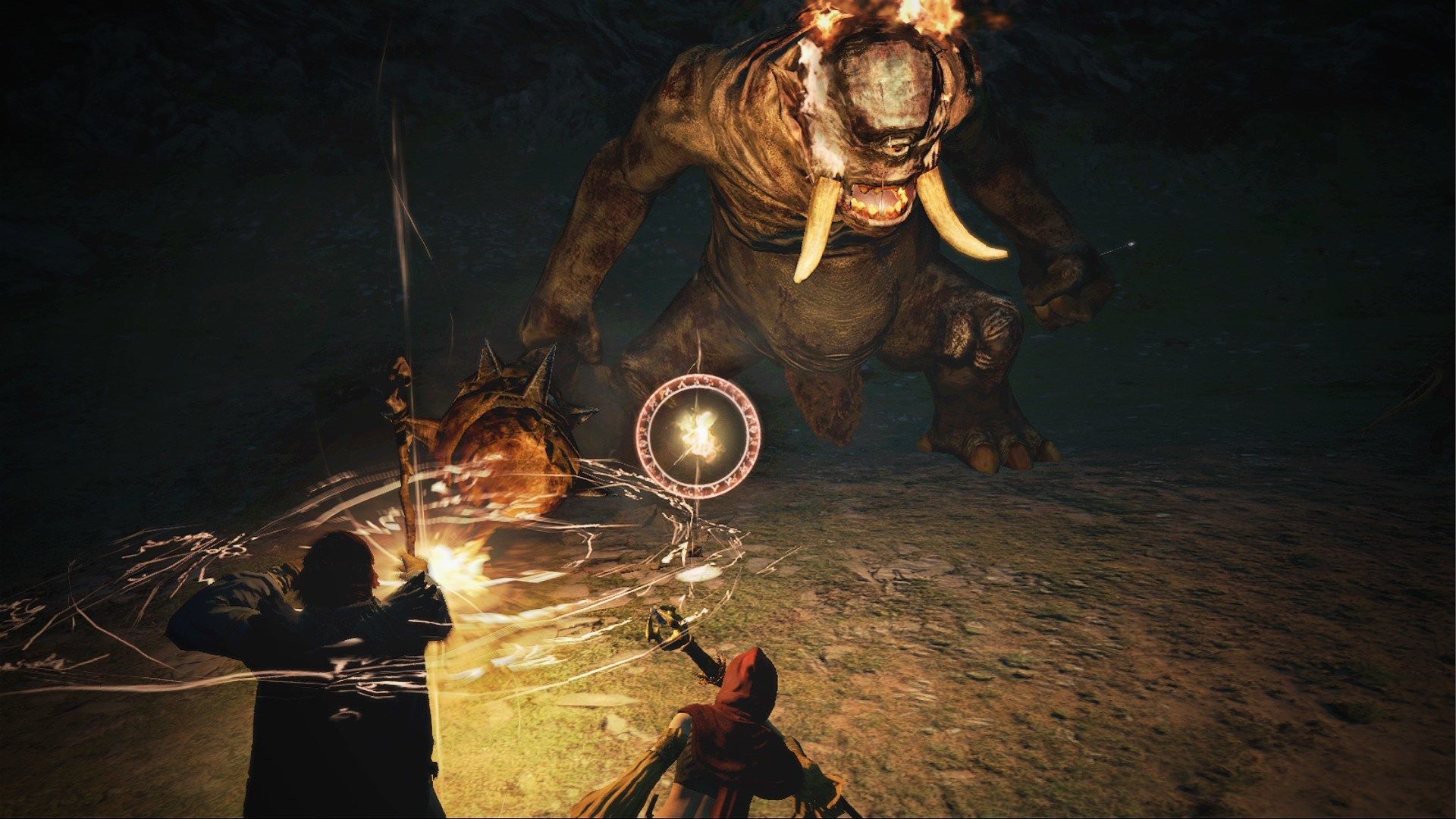 I also reckon it's worth mentioning that Dragon's Dogma came out on Switch last year, and it's one of my favourite handheld RPGs ever made. It's a world that revels in immersive exploration, so being able to play while you're tucked up in bed with nothing to do is fantastic. I spent hours last Christmas just chilling out with a beer and knocking about the windy walkways of Gransys. I didn't even focus on completing quests – I literally just wanted to walk around, taking in the stunning scenery and being able to fully commit to an amazingly well-realized world.
I won't spoil anything – I'm trying to get you to play it after all – but I'm being completely sincere when I say that it's one of the strongest games I've ever played. I love Skyrim and Dragon Age – RPGs are my bread and butter. But given that some of us are going to have a couple of days off over the holidays, and it appears that not everyone has experienced Gransys for themselves, I really just want to say this: Play Dragon's Dogma. You absolutely will not regret it.
Next: At This Point, Half Of Pokemon's Moves Don't Make Sense Anymore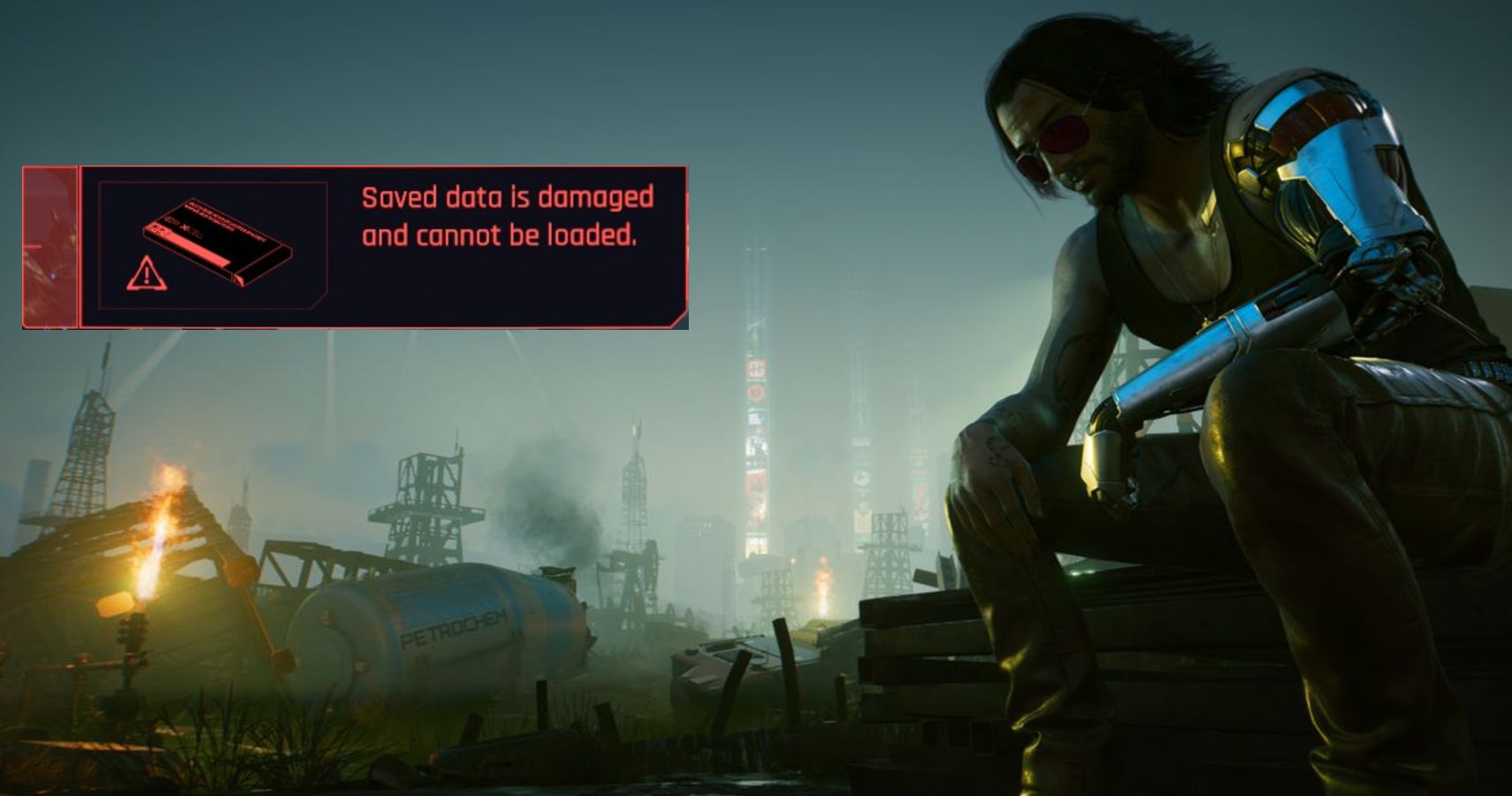 TheGamer Originals
Skyrim
Dragon's Dogma
Cian Maher is the Lead Features Editor at TheGamer. He's also had work published in The Guardian, The Washington Post, The Verge, Vice, Wired, and more. You can find him on Twitter @cianmaher0.
Source: Read Full Article