Hunt A Killer puts a unique spin on escape rooms by combining free-thinking puzzle-solving with the convenience of subscription boxes. Players are mailed a monthly box of clues that deepen an ongoing mystery, which can be tackled by as many or few people as they like. The team behind Hunt A Killer makes the experience worth every penny by delivering authentic clues and cases pulled from true crime. But be warned: buyers should commit to at least six months if they want to see their investigation through to the end.
Straight From The Evidence Locker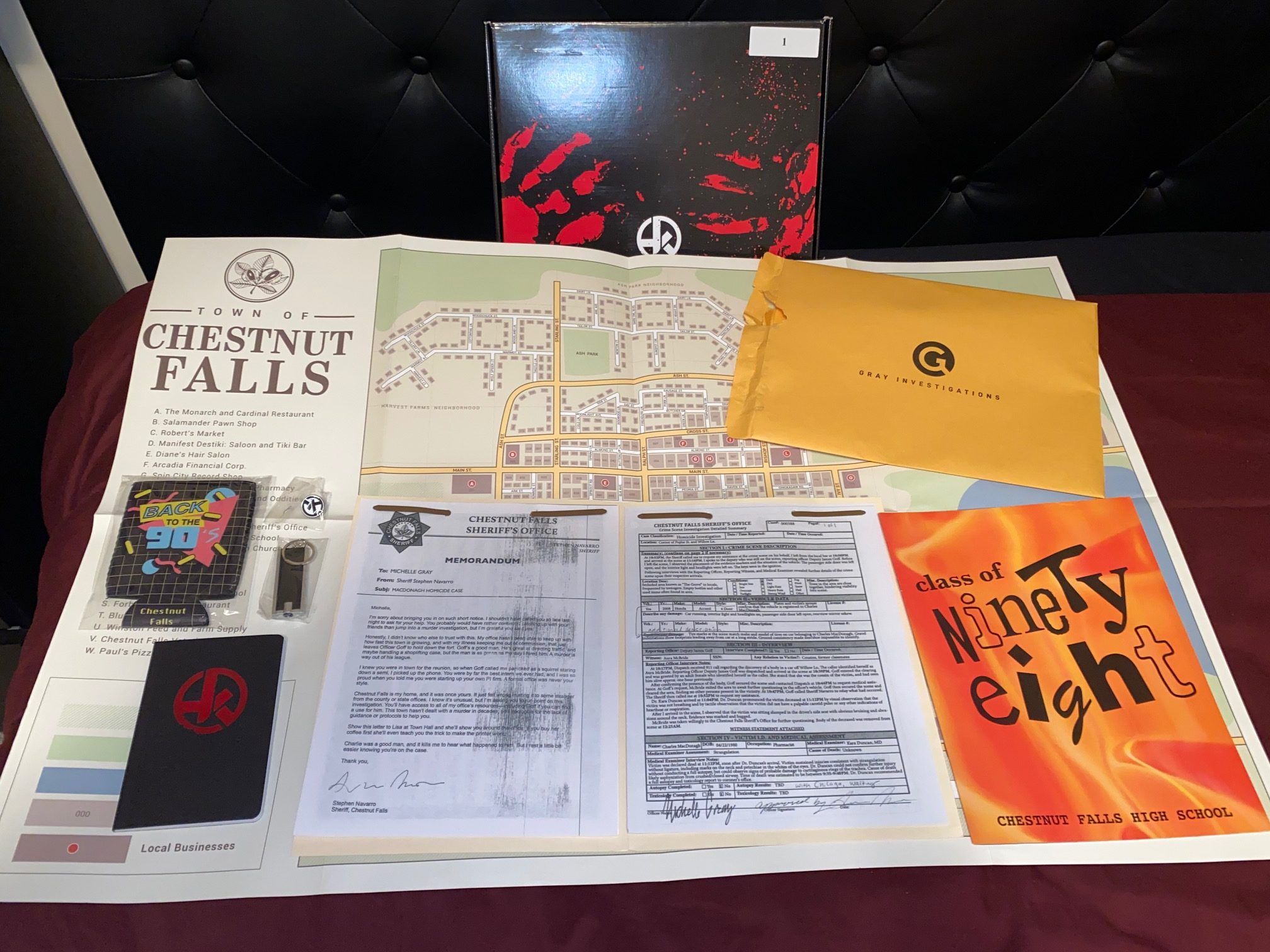 The sales pitch of Hunt A Killer is that it's an escape room you can solve from the comfort of home, wine glass in hand (which is great, because my local escape room gets really rude when I bring wine in). From the first month's box, the "evidence" looks and feels authentic. Police reports are bound and photocopied in a manila folder much like real official records. Things like photographs and newspaper clippings are printed on different paper stock. Each box also has items like jewelry that come in plastic evidence bags. Immersion is the name of the game with mystery experiences. And since Hunt A Killer can't control the lighting or sound like an actual escape room, the team opted to cram immersion into a box with quality props.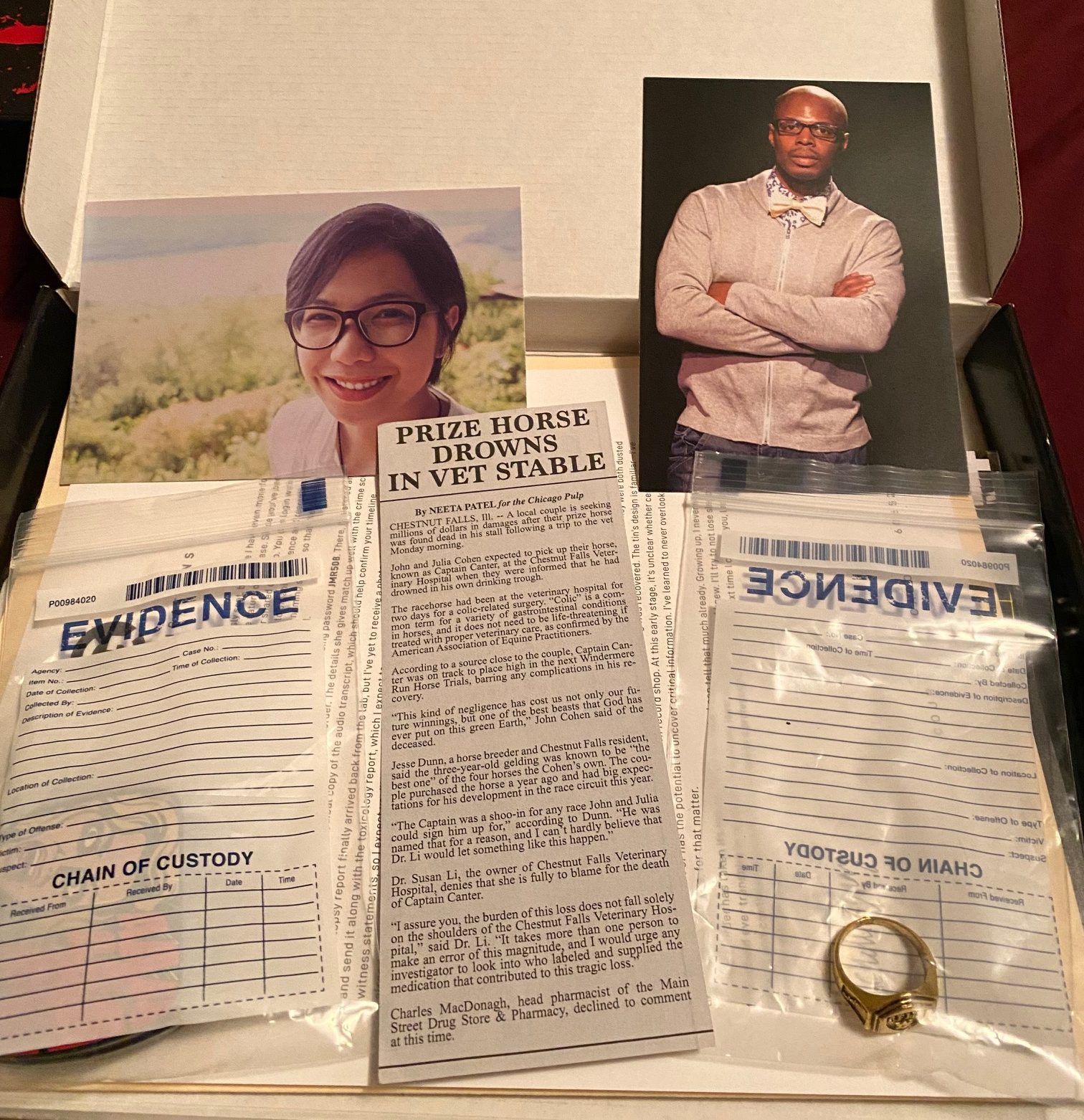 When I initially discovered Hunt A Killer, I read and watched various reviews on the experience. Two major complaints surfaced in many of them – the experience is too costly and it's too vague. One of the top YouTube results for "Hunt A Killer review" is a video from TheNightOwl. In it, she criticizes the $30 a month price by saying "it's paper." While YouTube commenters attacked her (shocking, I know) for this assessment, she made a fair point. Despite the quality of the fake documents, most consumers would feel at least a little underwhelmed by a $30 box filled with paper.
TheNightOwl and other reviewers also called Hunt A Killer's difficulty into question. They found that the game didn't really guide them into incorporating their found clues into the larger mystery. They felt lost and like their detective work wasn't very meaningful.
These reviews were from late 2018/early 2019. Here in 2020, Hunt A Killer's developers clearly put a lot of work into addressing these criticisms. Every box sent to TheGamer had at least two physical, non-paper items inside. Some of them were even useful outside of the game, like a pair of socks. The story in the newer boxes has also been refocused around a Navi-like guide character. In this case, it was a Private Investigator who hires you. Every box comes with a letter from this P.I. friend recapping the story and giving the players an idea of where to focus their efforts next. There's also a website now where players can track their progress and get hints. It's a nice way to make things easier for players who want that without watering down the core experience.
There's a But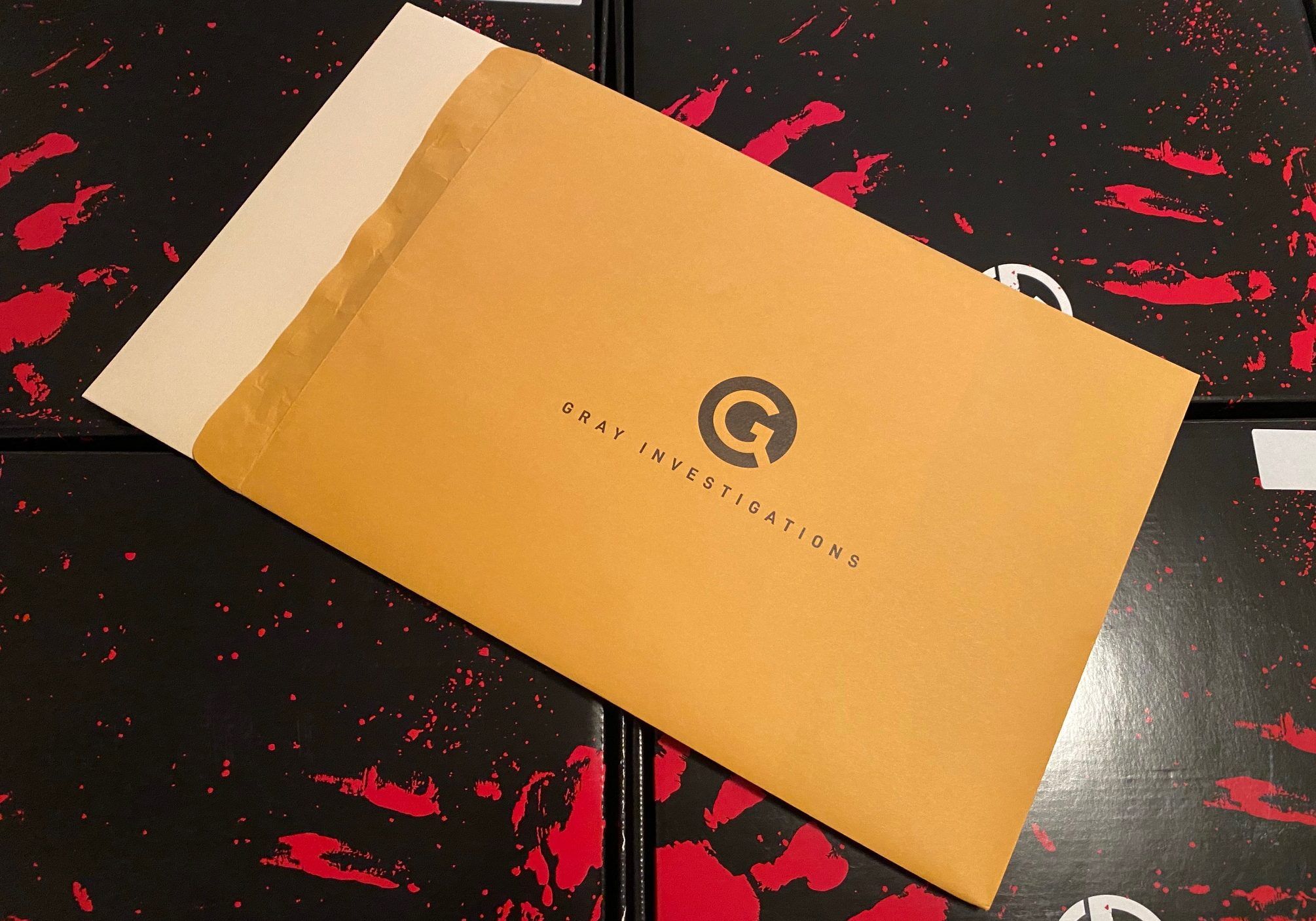 With the quality of the items in the box and the reasonable challenge of the mystery, a Hunt A Killer box is easily worth $30. The thing is, one mystery plays out over a six-month "season." That means $165 (discounted for buying the full season outright) if you want to see your detective work pay off and the killer caught. That's a big investment, especially when a ticket to an escape room is around $30. That's not to attack Hunt A Killer's pricing in any way. It's hard to imagine the company charging less with how much work goes into the product. It's just a warning to consumers to be sure they can commit to a full season, with all the time and money that will cost.
Hunt A Killer can't quite beat escape rooms in cost or spectacle, but it makes an excellent case for bringing the mystery home. There's definitely a discussion to be had about a more attractive pricing model, but given how the company listens to user reviews, it'll eventually come up with some way to crack that code.

TheGamer was provided with a season's worth of boxes for this review. Learn more about Hunt A Killer subscriptions from its website.
Source: Read Full Article