First of all, I know that you're not guaranteed to roll the poster character for a new Genshin Impact banner, so if you're going to comment on this post to say I'm stupid because of the headline, maybe you're the stupid one who hasn't even bothered to read the actual article. If you're here, then congratulations: you're smarter than the entire population of "I'm going to respond to the headline before I read the piece." Cheers.
Today, Genshin Impact launched a brand new banner to celebrate patch 1.1. It features Childe as its poster character, who you might know from the main story if you've made it far enough to start the Liyue arc. If you haven't, here's a brief description of him: Childe is a 5-star Hydro character who uses a bow as his primary weapon. Although he helps you and Zhongli prepare for [redacted]'s funeral, he's also with the shadowy organization known as the Fatui, meaning that he's associated with the nefarious La Signora — yes, the one who is very rude to poor little Venti in Mondstadt.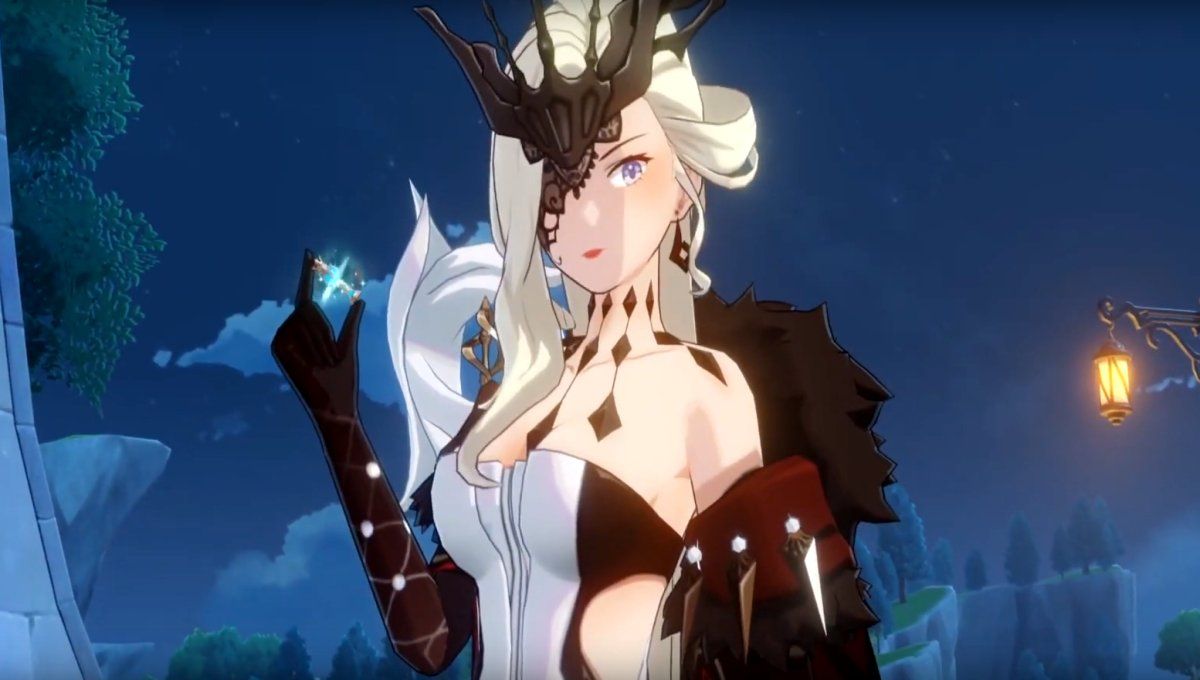 Childe may be with the Fatui, but he also seems to have his own agenda. This is likely why he's been added to the playable character roster — he's not necessarily a bad guy just because he's currently in with bad people. Anyway, I've been excited to play as Childe for a pretty long time. My current bow user is Fischl — she's great! However, she's also Electro-based, and I've spent a significant amount of time, Mora, and ascension materials upgrading Razor, so I'd really prefer an archer who is aligned with another element.
That's why I've been saving up Primogems for what seems like donkey's years for this specific banner. I like Zhongli more than Childe as far as narrative is concerned, but when it comes to teambuilding, Childe seems like a must for me. I don't even mean this in terms of any kind of adherence to the meta — I'm talking about personal preference when it comes to playstyle and team composition.
So yeah, I had 50 Wishes worth of Primogems saved for today. I know 5-star Pity — the mechanic that guarantees you a 5-star after a certain amount of Wishes — doesn't kick in until 90 rolls, but I had splurged on Klee's banner before this one, so I already had some Pity buildup in the bank. I was feeling good.
I quickly began to feel less good. Then the disappointment began to creep in. And, after spending the Starglitter I got from duplicate characters on a 51st and 52nd wish… Let's not go there. Tempted to see how much Primogems cost — until now the only things I have spent real money on are the Battle Pass and Blessing of the Welkin Moon — I visited the shop. €32.99 for 1,980 Primogems, which is doubled for first time buyers — that's 3,960 Primogems for 30 quid, which translates to 24.75 Wishes.
I already had a few leftover Primogems, so by doing one daily commission for another ten I could make that number 25. Including my previous 52, and accounting for an additional two or three from the likelihood of receiving duplicate-derived Starglitter I could spend on Intertwined Fates, this meant my Wishing total would be approximately 79 or 80. I know for a fact I rolled at least ten Wishes after pulling Klee from the Sparkling Steps banner, so there was no way I wouldn't hit the 90-Wish Pity threshold. Fuck it, I thought. I've put dozens of hours into this game and still play it every day. I got it for free — just this once, let's buy a few Primogems. I was gutted I didn't get Venti in time.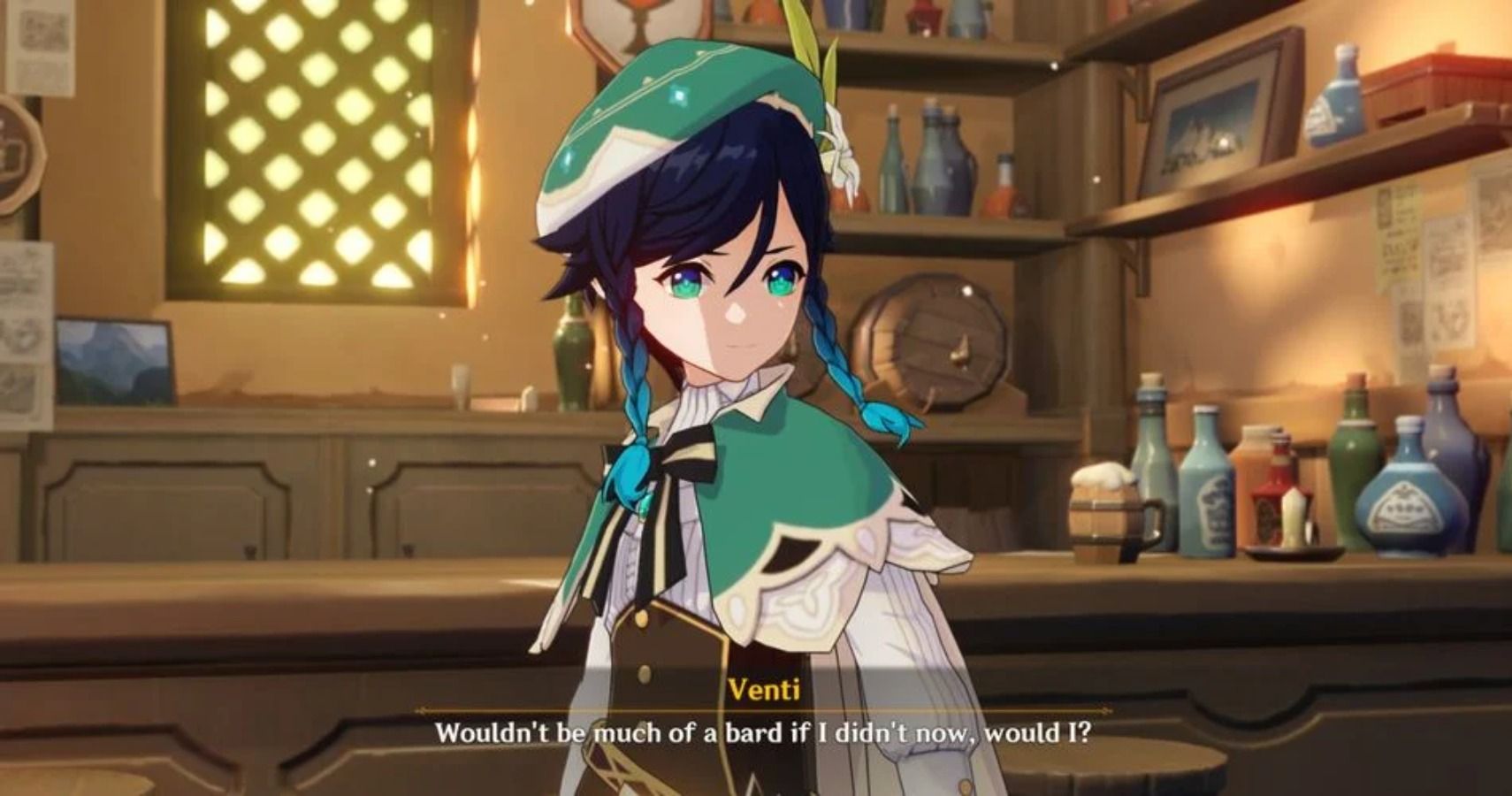 Luckily, my logic was correct. On my 74th roll I saw the much-coveted golden comet hurtling headlong towards the earth at blistering speed. This is it, I thought. Finally! Childe was definitely worth the few extra quid.
Oh. That's strange. This doesn't look like Childe's portrait? Is that a sword? I thought Mihoyo said he uses a bow, wha-
Oh. Diluc. I already have him. Shit.
If you're going to call me an idiot, do us both a favour and bite your tongue for a second. I know how valuable extra Diluc pulls are — he's in every one of my teams and I am keen to upgrade him. This is the first time I've rolled another Diluc, so, in a way, I am pretty happy to finally be able to unlock his next Constellation level.
That being said, this is Childe's banner, isn't it? If I wanted Diluc I would have rolled in the evergreen banner. Maybe I would have got Qiqi, or Mona, or Keqing — at least I would have known that they have an equal chance of popping up. But I specifically rolled in Childe's banner because I wanted him, and now I've just wasted over a month's worth of saved Primogems and 20 quid on something that just feels really cheap, like if you ordered a really nice ornament for your office and received some plasticky knock-off that would actually look better in the bin.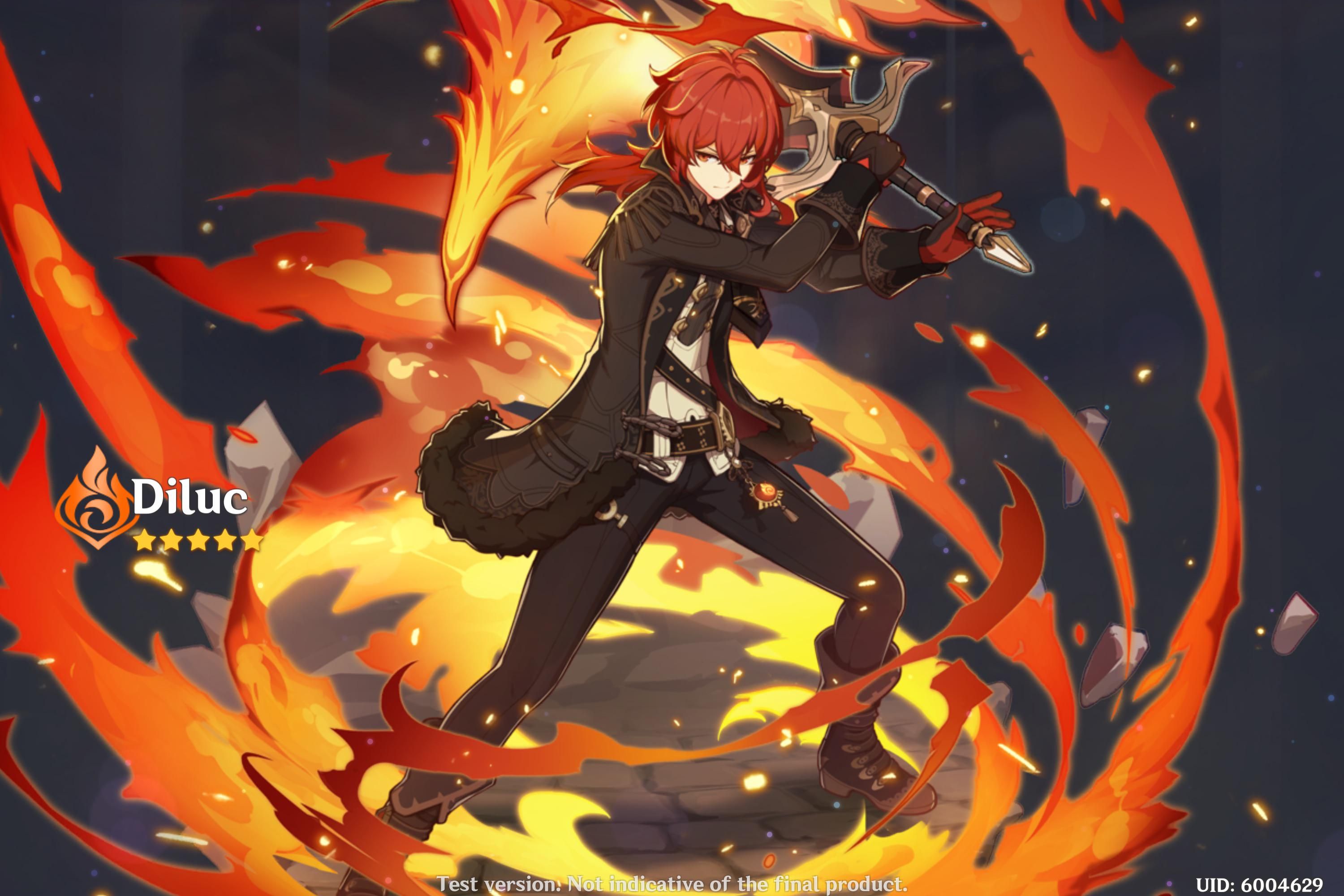 I know that poster banners have a clause where your second 5-star pity is guaranteed to net you the poster character — but why is it the second one? I didn't roll much for Venti because I didn't spend any real money and hadn't accrued many Primogems from in-game endeavours by the time his banner ended, but the fact he's gone now doesn't bother me half as much as the fact you could have to roll up to 180 times for him. Let's be real here — 90 rolls for a super-super-rare is already a bit shit. I'm not saying Genshin Impact is better or worse than other gacha games in this regard — I'm saying that Genshin Impact's current pricing structure, paired with the conceit that you don't get a poster character on the first 5-star Pity, is ludicrously unfair.
The cheapest possible way to reach 180 Wishes using real money is to buy three packs of the $99.99 bundle, one pack of the $49.99 bundle, and one pack of the $29.99 bundle. That's $380 for one character who is only available for two weeks before they are indefinitely taken out of the Wish system. I'm fortunate in that I only spent 30 quid in terms of real money, but because of how much I had saved up, I technically spent the equivalent of $190. I know gacha is ruthless, but this just seems… mean.
If you've read this piece, you'll know that I obviously understand how pity works. I know the guarantees of a character banner in terms of how they operate at this moment in time. What I'm saying is, those guarantees aren't worth shit unless you're loaded, which a lot of people aren't. I grinded hard and spent some of my hard-earned money on a banner I was excited about for weeks, and for what? A duplicate character instead of the one it's supposed to champion? That's bullshit. I'm rolling this banner because I want to get the character before he's impossible to get again. The 90-Wish pity clause is already pretty shit as far as limited-time banners go, but it's infinitely more so because of the fact that you're not guaranteed to get the main hero until your second journey through the trenches.
Genshin Impact is brilliant, and I've genuinely loved my time with it so far. This is something that absolutely needs to change, though. Gacha grabs are one thing, but the fine print on a new banner is bonafide bullshit.
Read next: You Better Not Skip Mass Effect (The First One) This Time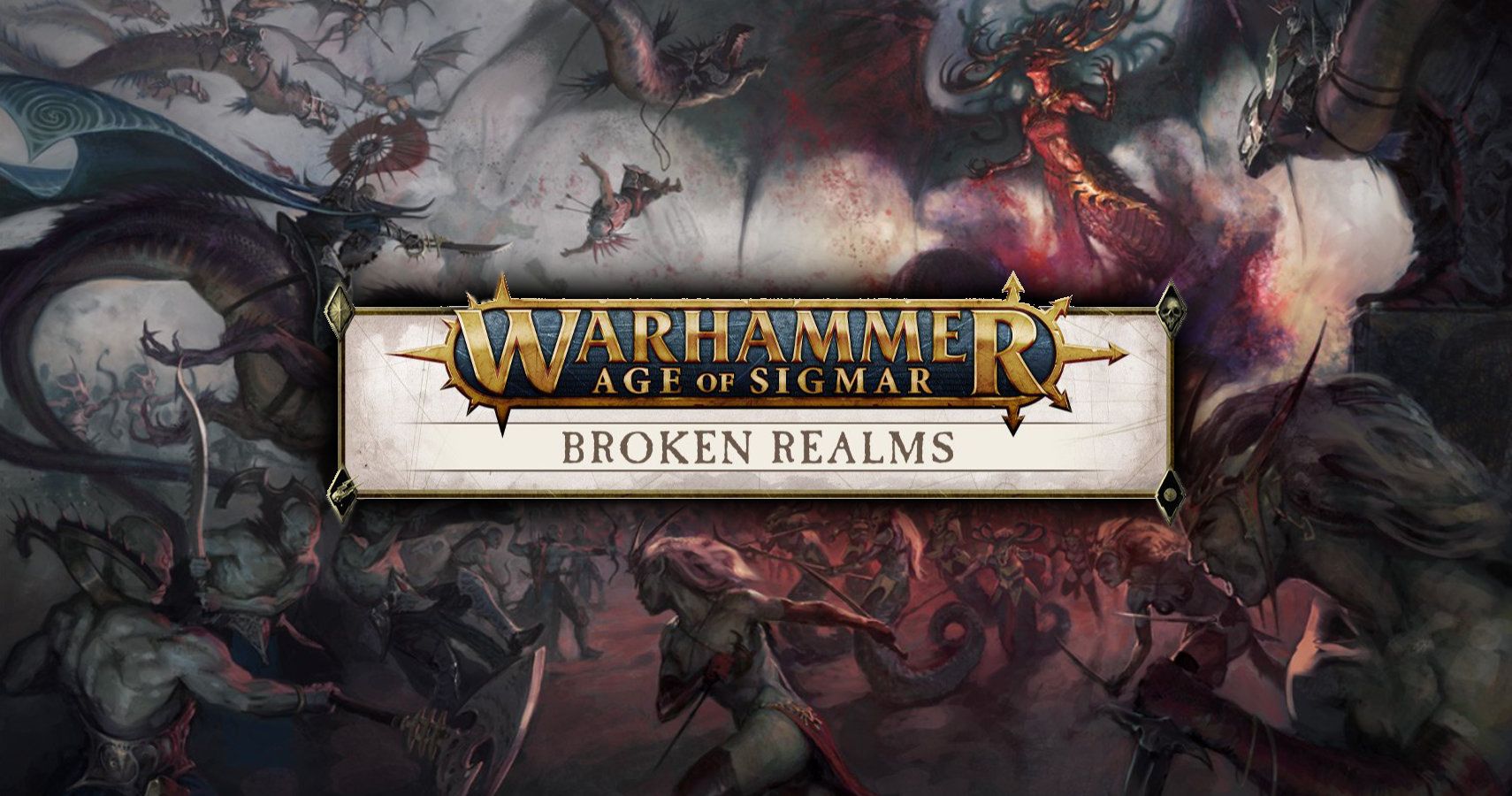 TheGamer Originals
Nintendo Switch
PC
ps4
Genshin Impact
miHoYo
Cian Maher is the Lead Features Editor at TheGamer. He's also had work published in The Guardian, The Washington Post, The Verge, Vice, Wired, and more. You can find him on Twitter @cianmaher0.
Source: Read Full Article