Animal Crossing is one of those games that makes you feel all warm and fuzzy inside, and it makes sense for the developer to finally put in relationships with your cute and charming villagers. We're not talking big, Mass Effect level romance, either. Simply allow our favorite villagers to get the attention they deserve. Here are four reasons why the Animal Crossing series deserves a little love in it.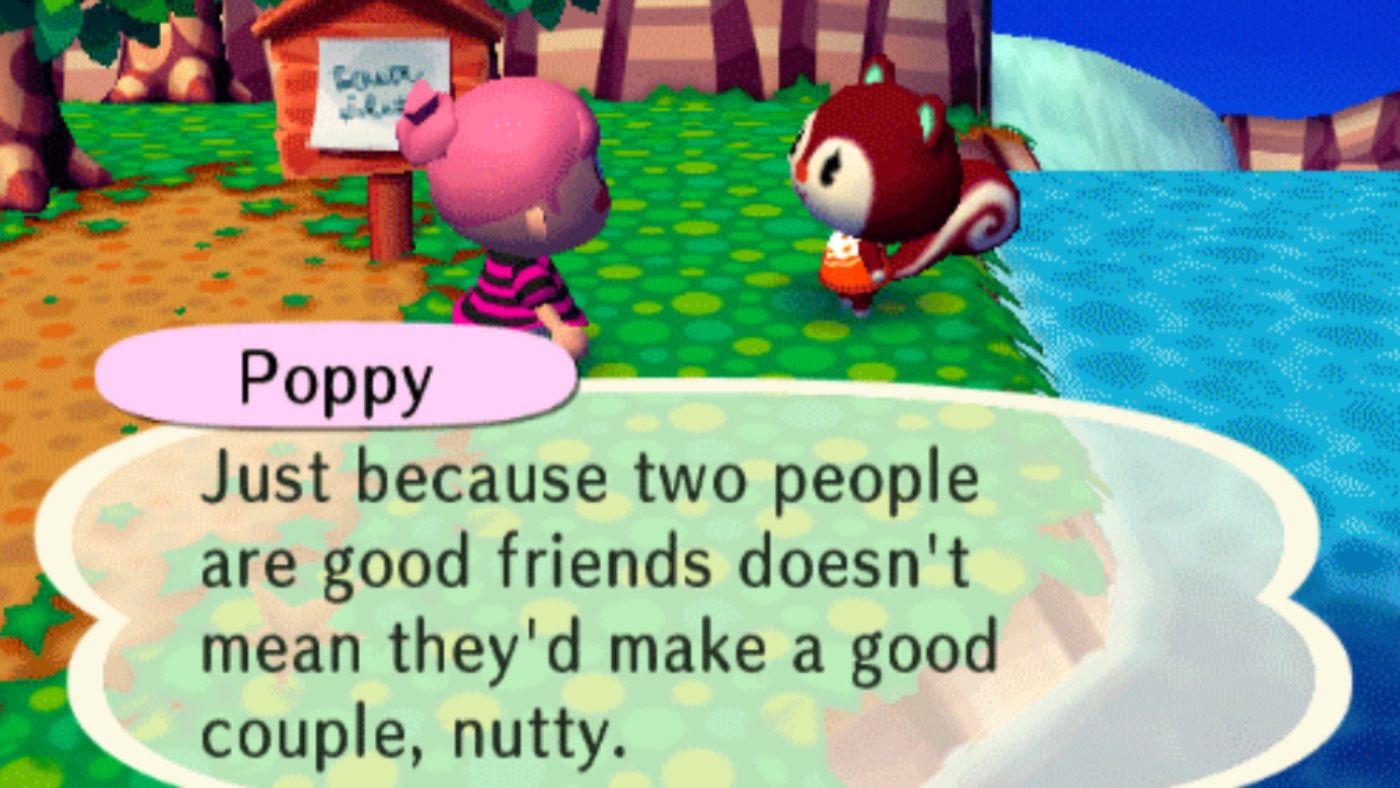 The Villagers are Adorable
Look, it's great being friends with all of these magical creatures that range from ant eaters to chipmunks, but if players can overhear conversations from villagers who fancy one another, it is criminal that we cannot profess our love to that same animal. We're not talking Harvest Moon levels of complexity here, but it would be easy to fix up a system where an ant eater would fall head over heels for any player courting them with bugs.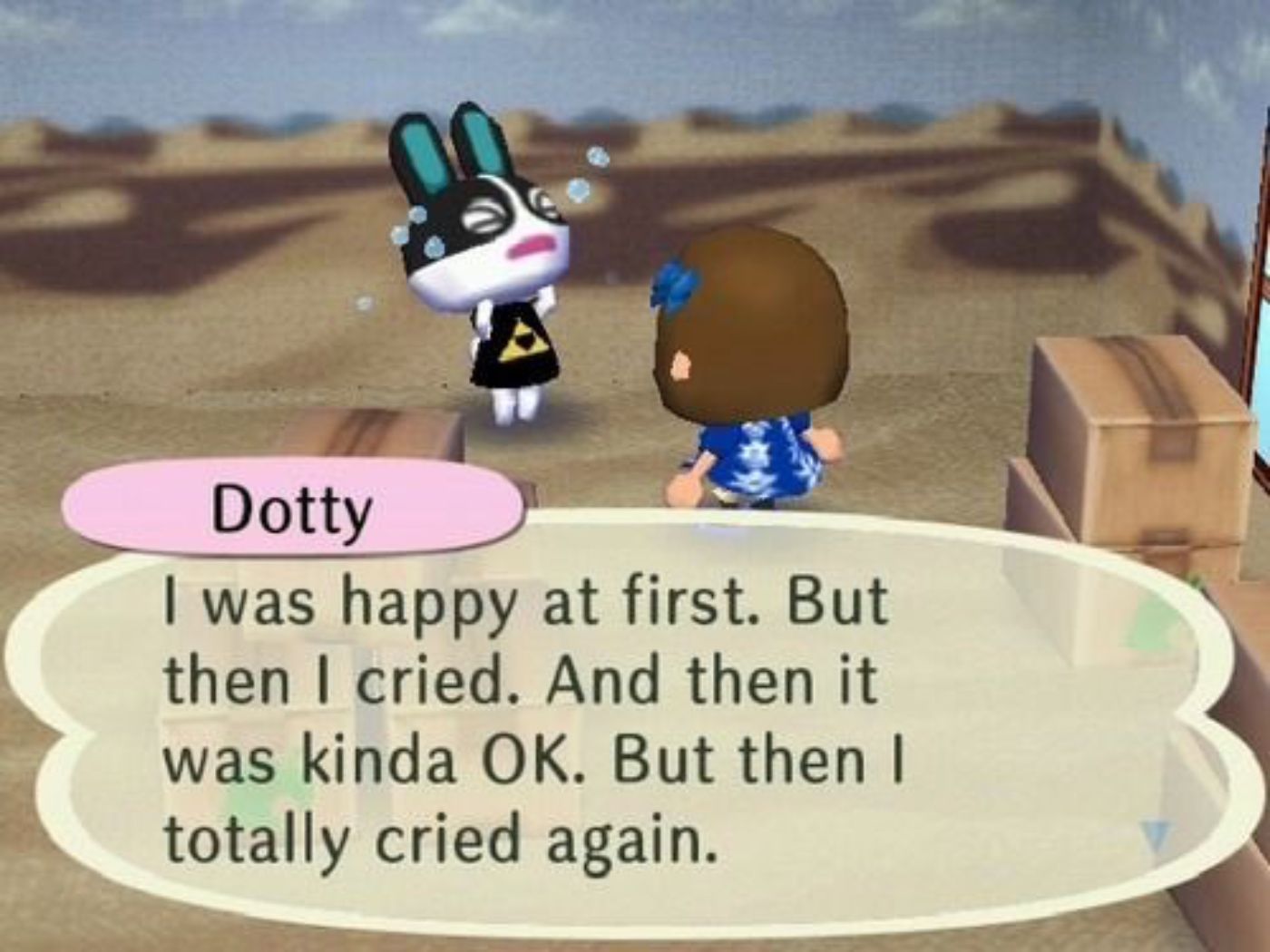 We Don't Need Marriage, Just Love
Marrying an animal would be a bit much, even though other kid-friendly games like Harvest Moon have featured marriage. It would be enough to just court your chosen animal, bring them a coffee or two over the course of their day, and have other villagers react to you being together. Also, dogs can't have chocolate, so please don't give Goldie chocolate.
So Many Animal Puns and Gifts
It wouldn't take a lot of effort to include romance systems in the game, as a gift-giving system already exists. Once you give an animal a gift, they'll like you more, and in Animal Crossing: New Leaf your best friend will give you a framed picture of them. This takes a loong time, but it wouldn't be too hard to add gifts like flowers that increase affinity. Add on a few animal-related puns and you have a recipe for greatness.
When the animal does start to like you, they could have a special, animal-related event or two indicating that. That's not all, either. Imagine dating KK Slider composing you a love song. Imagine breaking through Resetti's angry, "stop resetting your game" exterior and helping to cool his icy heart. The possibilities are endless.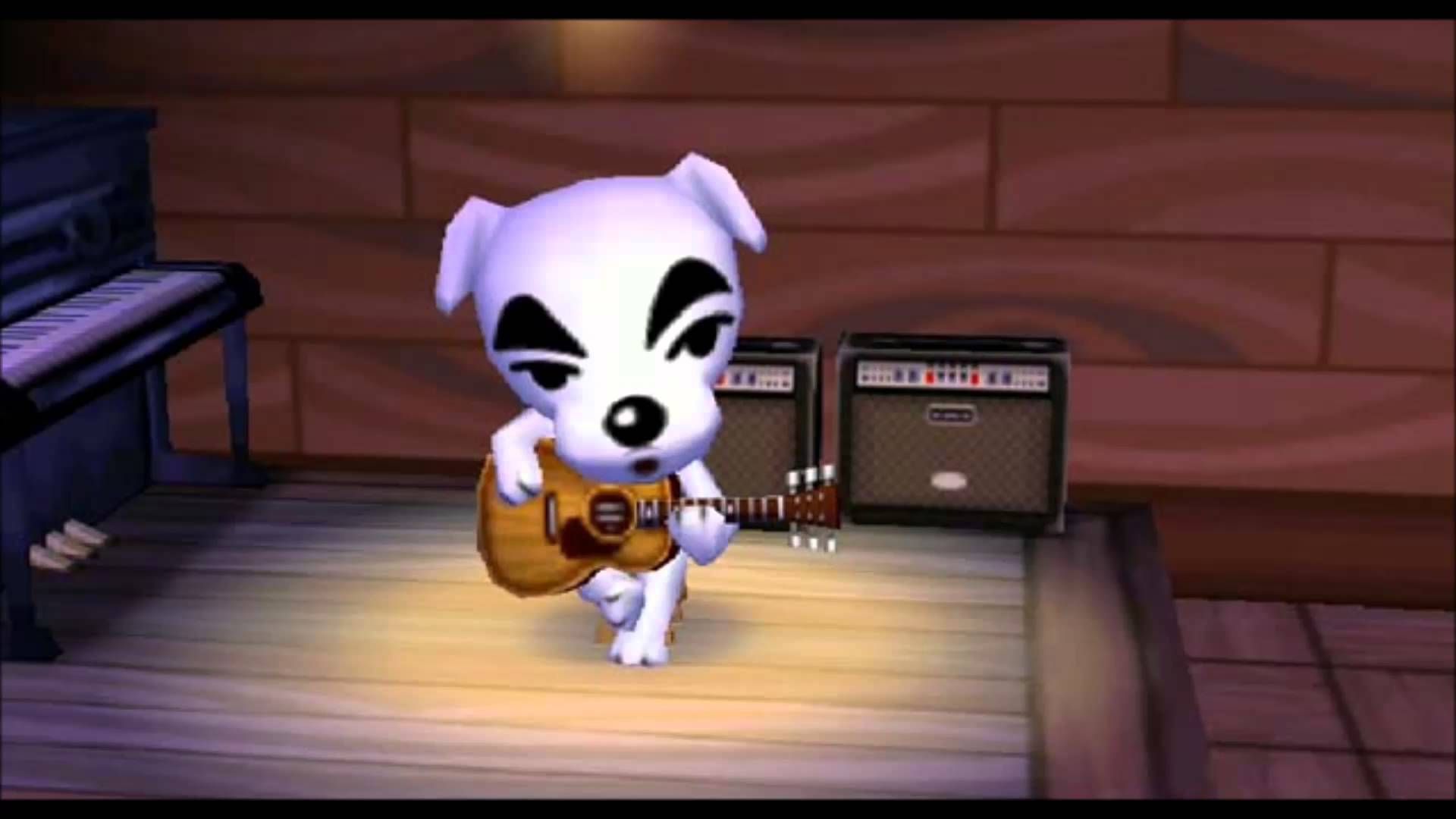 Zucker is a Precious Cinnamon Bun
Zucker is modeled after a Takoyaki, which is a fried octopus dish served in Japan. He can be seen here in three artists' depiction of his magical visage. Let's ignore the fact that being an octopus nonchalantly wearing the food item you're cooked as is brave as bananas. Just look at that face. Zucker has no idea that there are bad things in the world. He just wants to hang out and watch TV. He's perfect.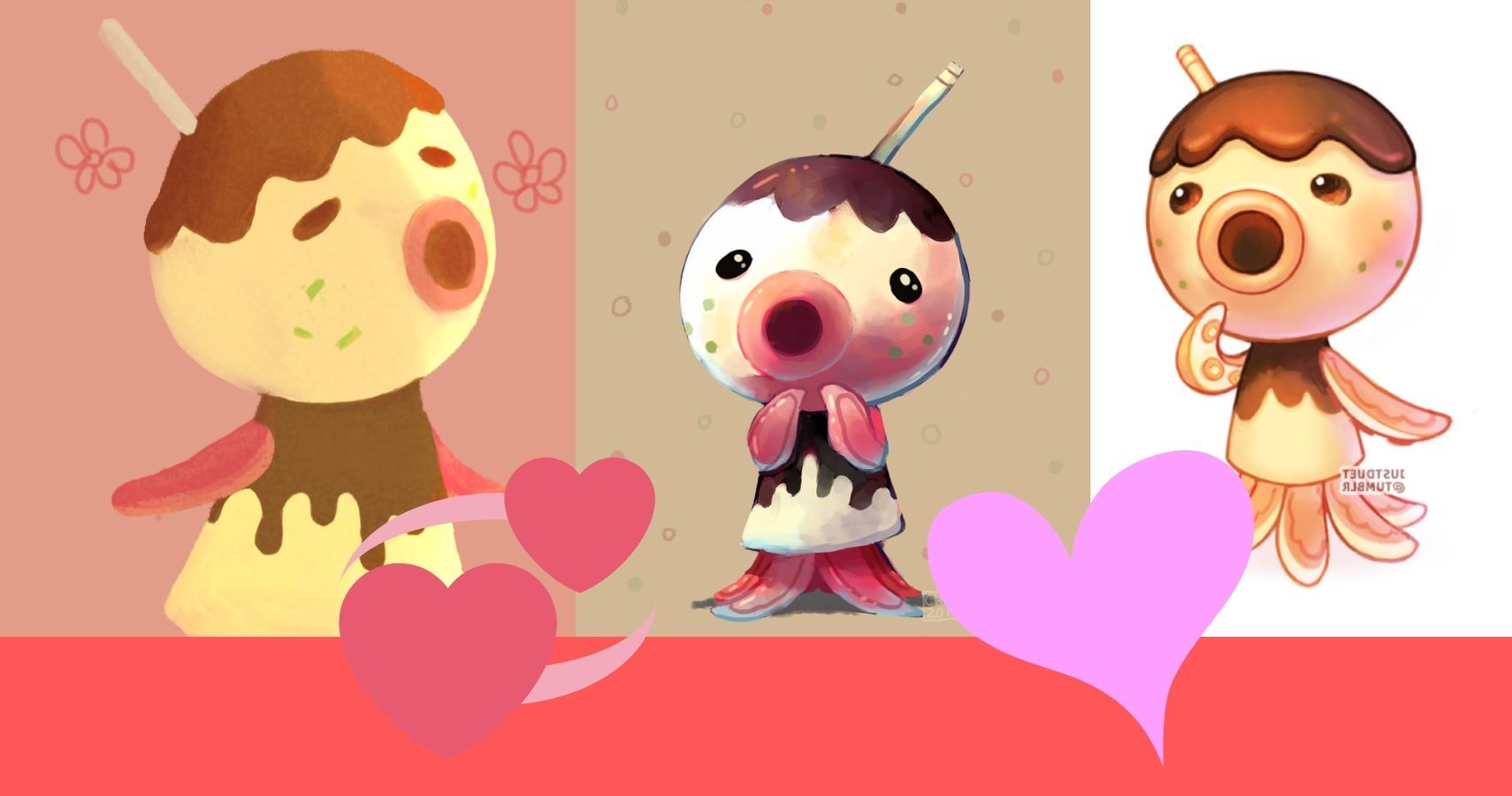 Zucker is a lazy villager, and that means Snobby villagers can get upset at his laid back lifestyle. In New Leaf, Zucker will happily accept your gifts of shirts and wear them, but that means covering up his Takoyaki shirt. Zucker was also one of the most popular and rarest villagers on the Animal Crossing forums, with some users offering 8 million bells to get him in their town. Basically, Zucker deserves love, and if you get him in your copy of Animal Crossing: New Horizons, please give it to him.
Conclusion
Animal Crossing is a really cozy series, and everyone is going to have a favorite villager or two they want to get in their town. Sitting on a bench and watching the world go by with Bunny, or skipping rocks with Static… Animal Crossing has what it takes to dip into the dating pool on the surface level as a nice new gimmick by increasing the friendship meter to "like like" meter, or something silly like that. For the new entry, please consider it Nintendo.
Source: Read Full Article