Misty might just be my favourite Pokemon character. I like a lot of characters in the games, but they're never fleshed out enough to rise up and become my favourite. I also stopped watching the Pokemon anime religiously during the Orange Islands, so there isn't a great deal of competition – it's basically a toss up between her and Jessie. But still, I love Misty, and as great as it is to know how beloved she is within the fandom, every time I replay Pokemon Blue, Pokemon Gold, or Let's Go Pikachu, I can't help but feel she deserves so much better.
Misty is the first companion Ash meets, and though we've all forgotten this thanks to her becoming so important to the Pokemon story, she originally only tags along because Ash owes her money for a new bike. She's an unpredictable character bursting with life, and provides an extra zap of energy alongside the typically chill personality of Brock and the often clueless demeanor of Ash. She's feisty, and not afraid of speaking her mind – yet she's never so completely rude that she becomes unpleasant. Ash and Brock usually need someone to whip them into shape, and Misty is the one to do it. Through her interactions with Caterpie, Togepi, and especially Psyduck, she also has some of the best scenes with Pokemon out of any human in the anime.
Misty is also the leader of the Cerulean City gym; the second gym Ash arrives at in Kanto; also the second one we arrive at while playing Red, Blue, or Yellow. It's a Water gym, and it's spectacular. It features a huge Dewgong model on the roof, an aquarium, and a Sea World-style extravaganza – complete with an underwater mermaid show featuring Misty and her sisters.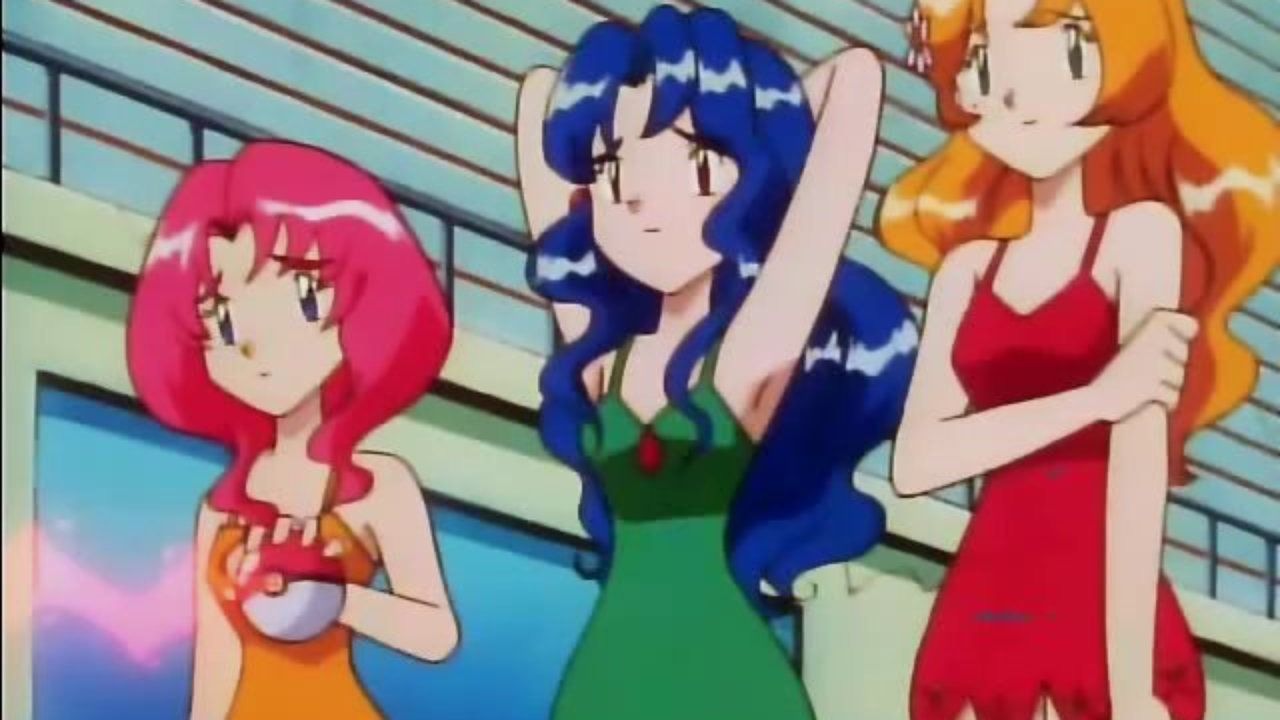 In the games, it's terrible. You walk across some tiles in a very simple curve, fighting two trainers that swim up to you on the way. That's you walking on wet white tiles while somebody swims up and tells their Pokemon to spray water at you. So, that's very fun and very safe. Once you've defeated them, you keep walking – somehow without breaking your neck – and meet Misty, who is absolutely nothing like Misty. She's just a nice girl that wants to play Pokemon with you – so much more bland and boring than the Misty I actually like. Misty's gym stays this way in the first three generations, then in the fourth, the path is removed entirely for a swimming pool you need to walk around.
I understand that there are technical limitations, as disappointing as they may be. The biggest problem is that in Let's Go, when the technology allows for better gyms – Sabrina's gets quite the glow up – Misty's does not change. The only tweak is that the swimmers now dive off a board to challenge you, and the tiles appear to be made of glass. So, still boring but now even less safe. Super.
I think, ahead of all the other reasons I've outlined on why Misty is great, the main reason I like to consider her my favourite is because I feel a little bit sorry for her. Jessie, my other favourite, has stuck around in the anime for much longer, and has gotten her fair share in the games. In both Pokemon Yellow and Let's Go, the Jessie we meet is that of the anime, full of personality and hairspray. Misty is just a generic gym leader avatar, barely distinct in persona from Sabrina, Koga, or LT. Surge.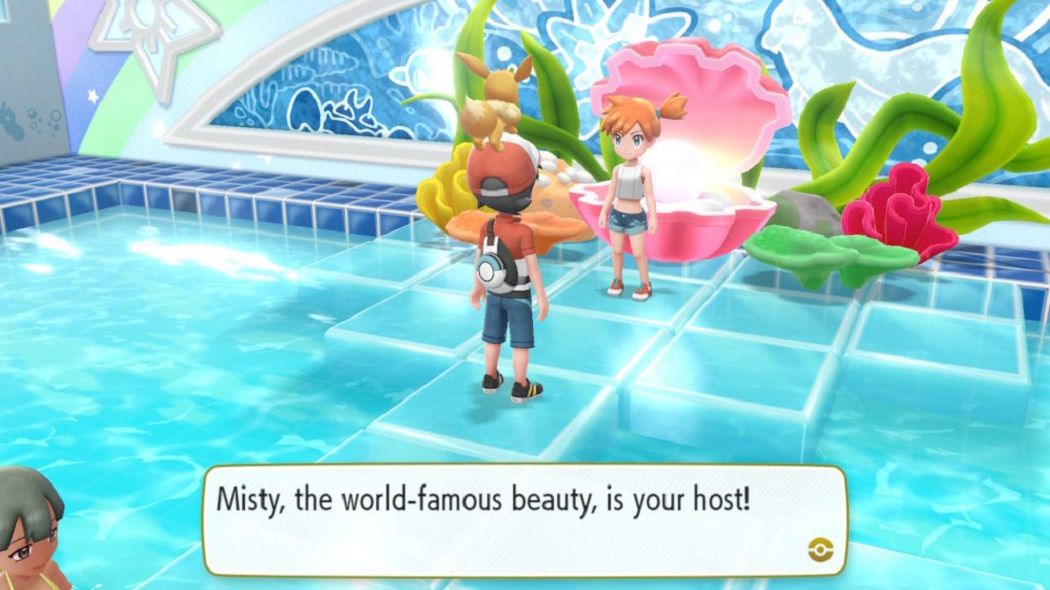 And just for the record, I don't really count Pokemon as characters, apart from specific ones like Ash's Pikachu or Charizard, Team Rocket's Meowth, or one-off Legendaries or Mythicals that are shown to have distinct personalities like Mew or Shaymin. But even if I did, all of those get space to show off their best qualities and aren't held back by the game forcing them into an inferior version of themselves either. Not that Misty relies entirely on the sympathy vote mind – she's fantastic in her own right.
Unfortunately, the games don't give her a gym to match that. Misty deserves a lot better than what she's been given so far, but after Let's Go Pikachu & Eevee, her chance may have gone. Hopefully we'll eventually get Let's Go Johto, and with that, we'll return to Kanto to see Misty's gym in all its anime glory. More than likely though we'll just have to walk across those slippery tiles again.
Next: "He Just Shoots Arrows Really Well" – Marvel's Avengers Devs Explain Why Two Hawkeyes Are Better Than One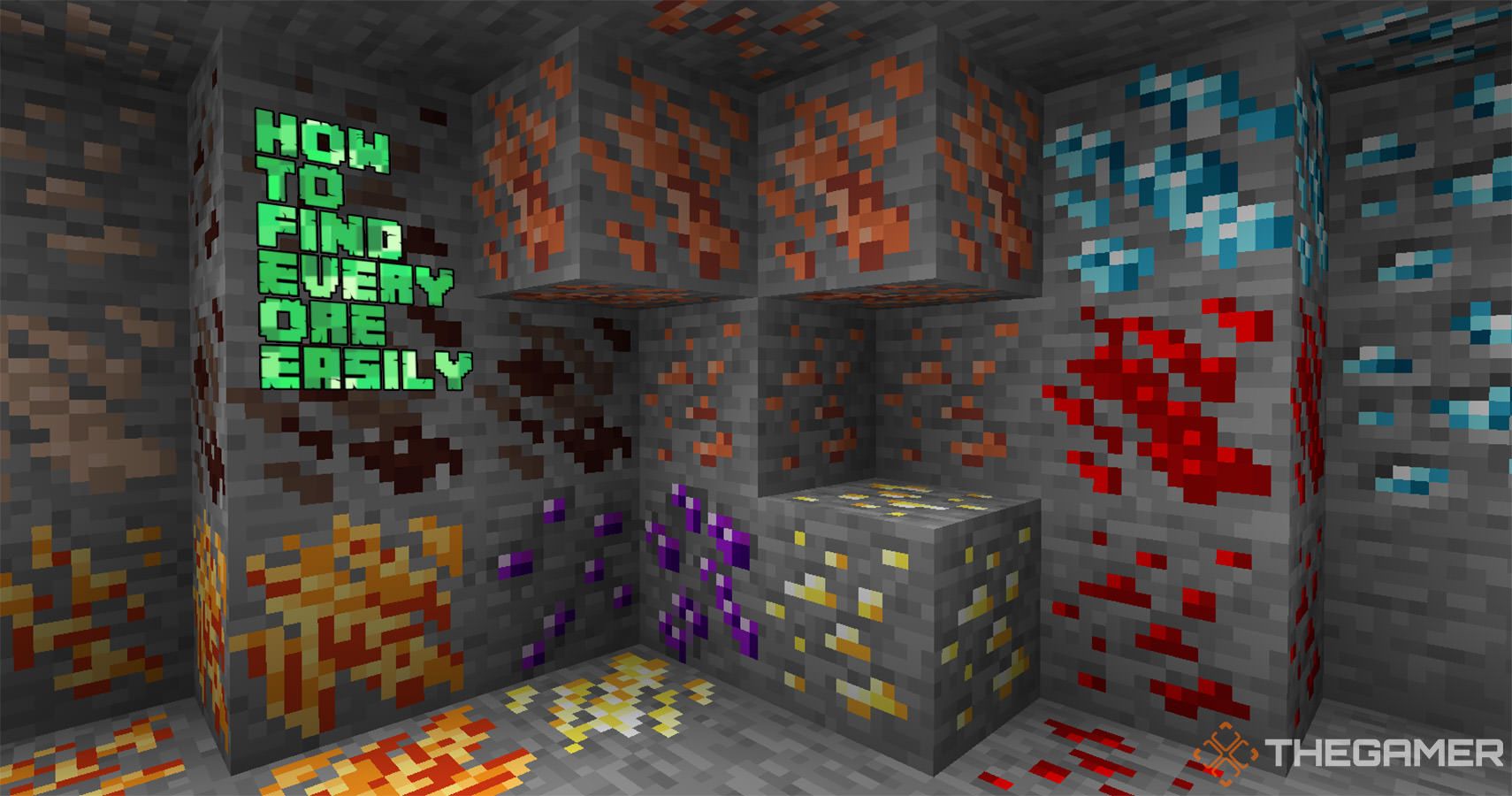 TheGamer Originals
Pokemon
Nintendo
Nintendo Switch
Anime
Gameboy
pokemon let's go
Stacey Henley is an editor for TheGamer, and can often be found journeying to the edge of the Earth, but only in video games. Find her on Twitter @FiveTacey
Source: Read Full Article