Yesterday, I wrote about how 2022 was going to be a great year for gaming after the relative disappointment of 2021. What do you mean you were hungover and forgot to do your daily sweep of TheGamer for my musings? Every word I write is written in liquid gold, or would be if I used a quill and not a laptop. Anyway, I think 2022's going to be pretty good. I know, I'm a regular Nostradamus. However, even though I listed a huge, um, list of games coming out next year to prove my point, I'm not sure any of them will be my game of the year.
The actual Game of the Year, the big crowd pleasing blockbuster, is pretty hard to call. Elden Ring, God of War Ragnarok, Horizon Forbidden West, and Starfield are all going to be competing for it. Halo Infinite, released in late 2021, will also be in the running for The Game Awards, even if most individual sites will have included it in this year's proceedings. It came second in ours – more on that later.
Related: Looking Back On The Game Awards' Weird And Wonderful First ShowThere's also games with no set release date, like Breath of the Wild 2, as well as games you probably wouldn't put in that echelon right now, but could surprise us at launch, like Pokemon Legends: Arceus, Saints Row, and Gotham Knights. Like I said, there are a lot of games. I'm sure I'll like a good chunk of them. But my favourite game of 2022? I still haven't met her yet.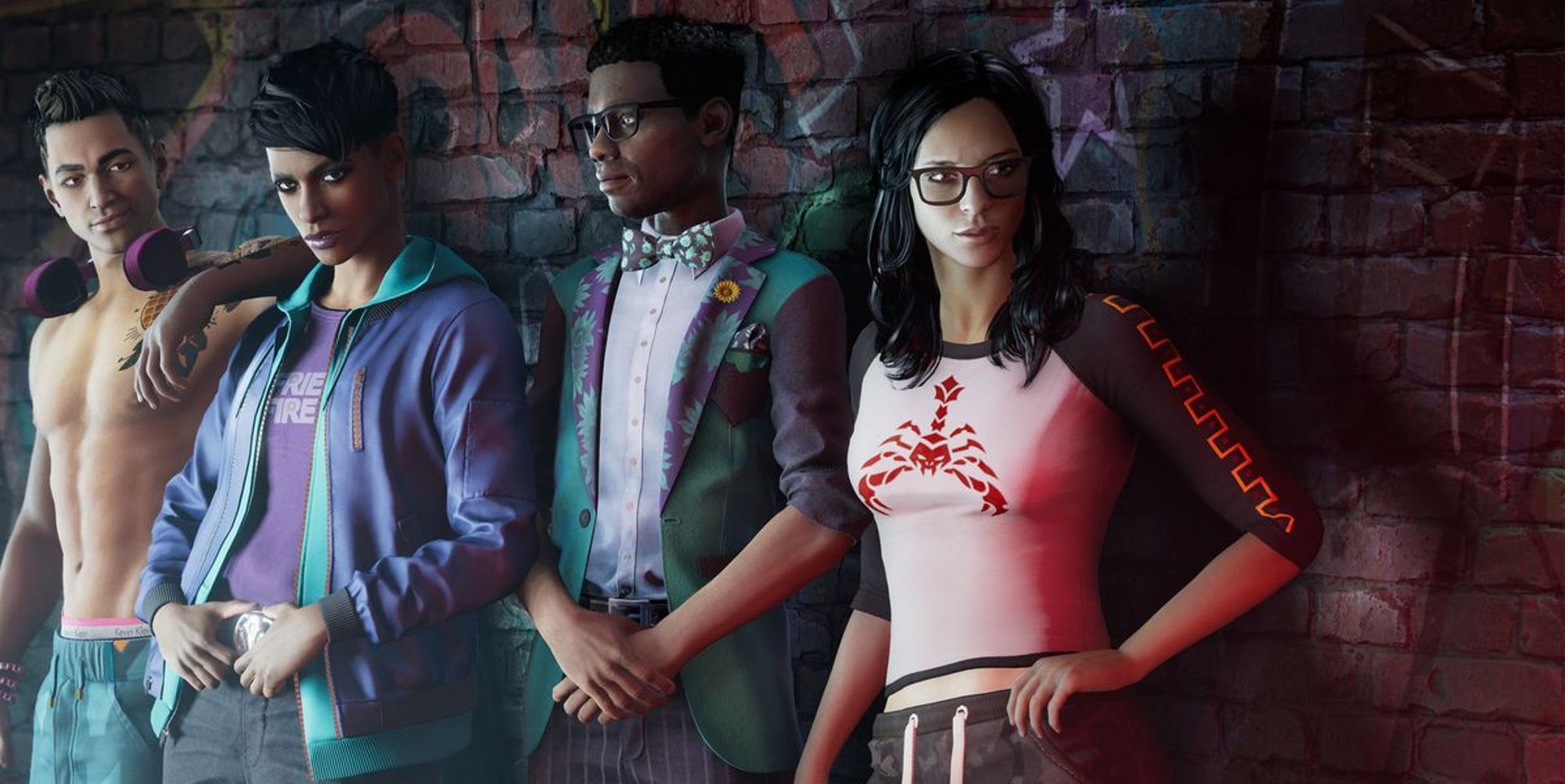 I said I'd have more on our GOTY list later, and I'm a woman of my word. Our overall winner was The Forgotten City – even without a series of delays thinning the herd, nobody could have predicted that. Chicory, The Artful Escape, and Boyfriend Dungeon also made my personal list, even though if you'd asked me to name 30 games I was excited for at this time last year, I wouldn't even have thought to mention them. It Takes Two, another one on my list and our Podcaster's Choice game, also came out of nowhere. Guardians of the Galaxy, a game I was aware of but, like most of us, was worried it would be a bit shit, made my top ten too – it also deservedly won Best Narrative at The Game Awards, even though the writing was probably what we were all most worried about.
Severed Steel got an honourable mention in my top ten, and I hadn't even heard of that until I was emailed the review code. Seems like no one else played it so I'm asking you again to go play Severed Steel. In 2020, Coffee Talk, Call of the Sea, and Umurangi Generation made my list. So did Yakuza: Like a Dragon, my first dabble into the Yakuza series. I'm sure at the end of the year Horizon, Pokemon, Gotham Knights, and Suicide Squad will be in contention for me, but so will a bunch of games I have no idea about.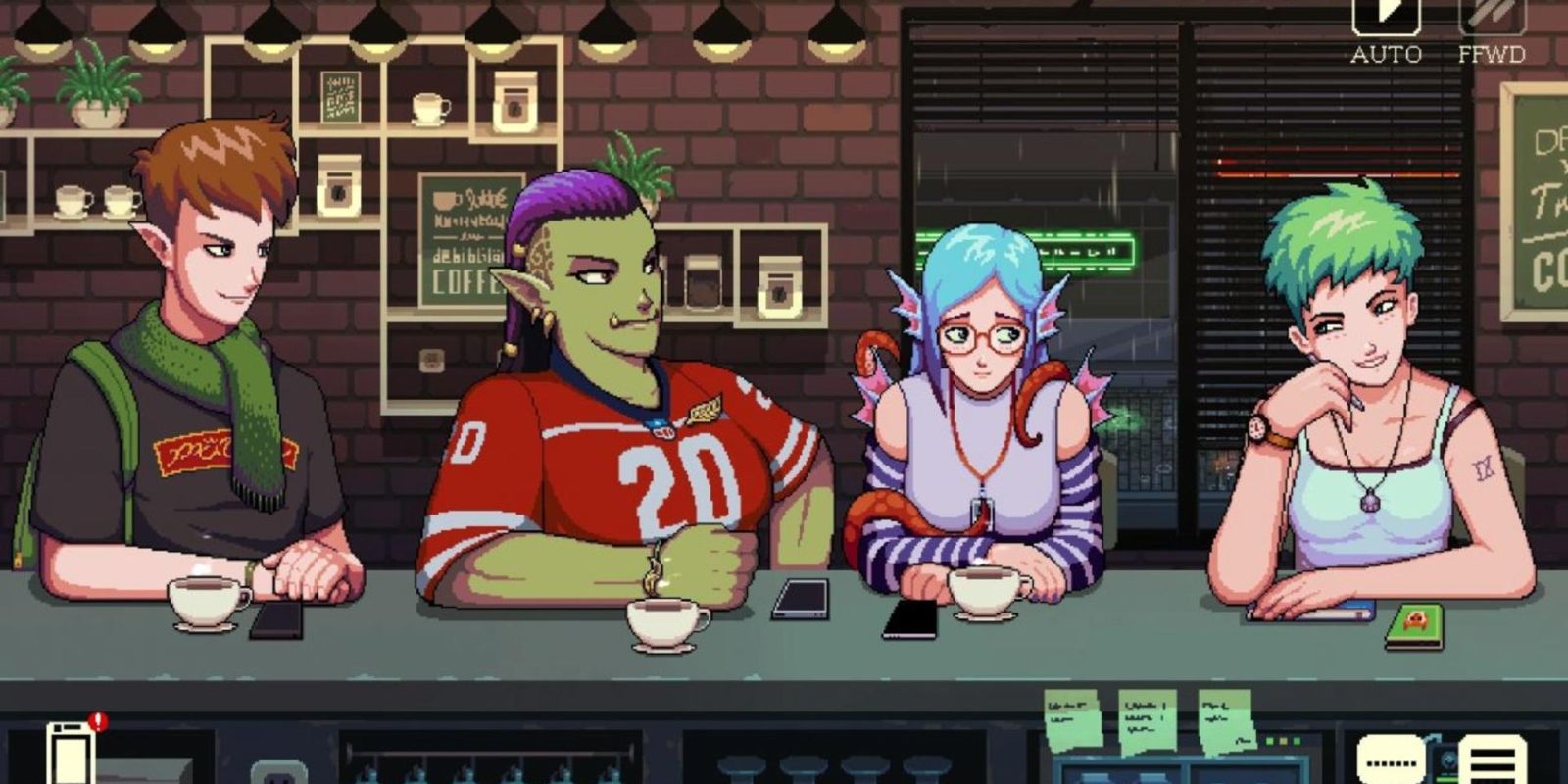 Since I can't list games that I haven't heard of before (as in, I can't tell you what random review game will be 2022's Severed Steel for me) I can offer a small list of things I think could be extremely my vibe, but that aren't your typical Game of the Year candidates: Goodbye Volcano High, Oxenfree 2, Bomb Rush Cyberfunk, Stray, and She Dreams Elsewhere are all contenders to make my 2022 list, plus the dozens of games like them that were tailor made for me but are either yet to be revealed or have been swallowed up by bigger marketing cycles. I'm sure God of War Ragnarok will be technically excellent, but it would surprise me if it made my personal top ten. Goodbye Volcano High, a Life is Strange-style narrative adventure about a non-binary dinosaur (a non-binosaur) in a rock band, won't win as many Best Game Ever To Make This Bald Dad In A Plaid Shirt Cry awards, but I'm fairly confident I will enjoy it a lot more.
2022 has a lot of huge games coming up, but the smaller ones are worth looking out for – you might just find a new game that you get to tell everyone else to play for months on end. Speaking of, go play Severed Steel.
Source: Read Full Article