The first week of November saw the initial wave of next-gen reviews spilling out into the world, but last week saw the PS5 and Xbox Series X finally make their way into the hands of fans. Next-gen has now become current-gen, which is clearly visible in our reviews of the biggest games of the past week.
TheGamer has been playing and dissecting each and every one of the major new titles as they have been released. These are our reviews of some of the biggest releases of November 2020, including Viking assassins, the generic launch game we've all been expecting, a new style for Sackboy, a living musical Kingdom Hearts world, and the game that could be the best PlayStation launch title of all time.
Related: The Hottest Reviews Of The Week (November 1-7, 2020)
Assassin's Creed Valhalla – 4.5 Out Of 5 Stars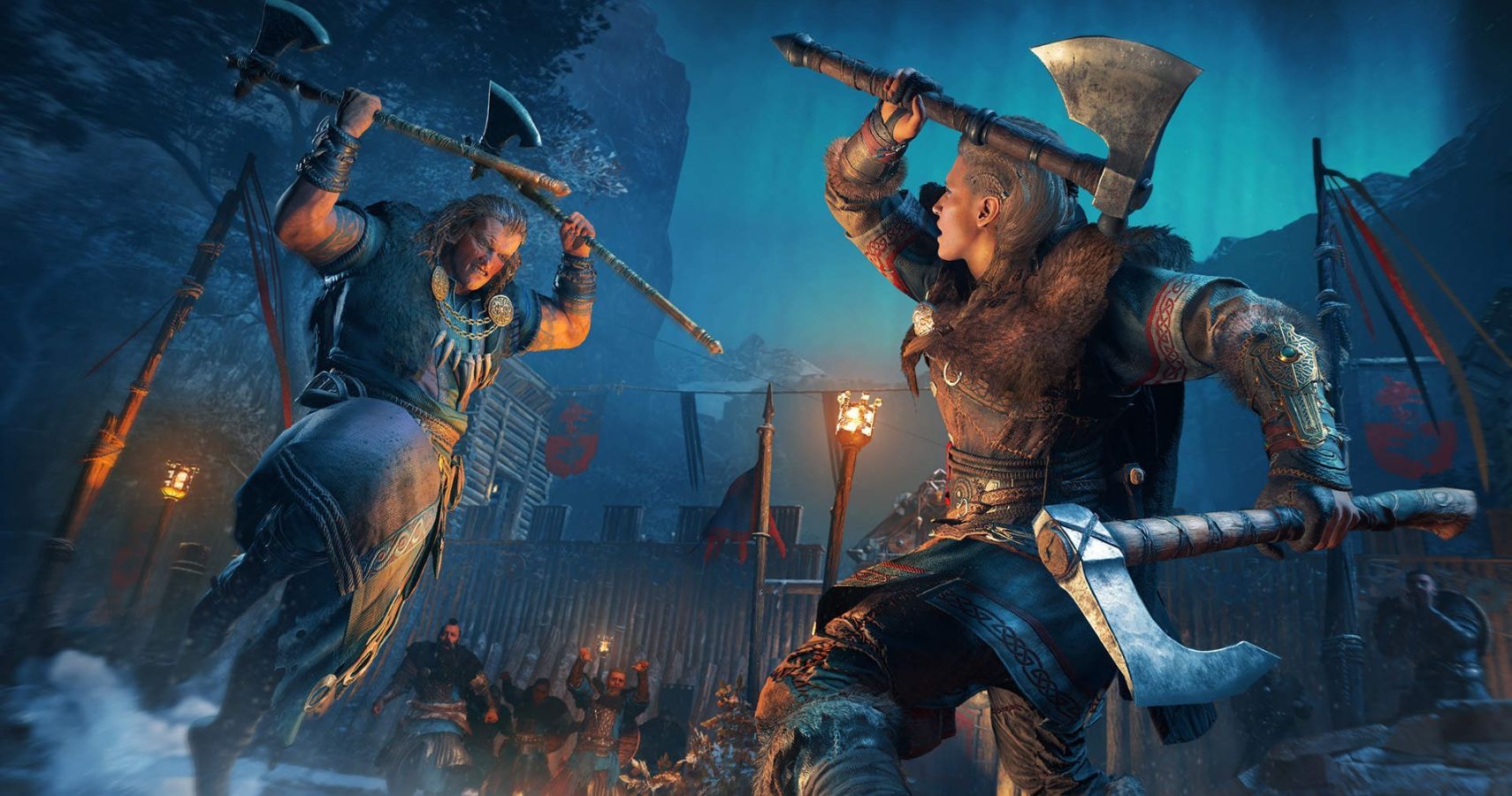 Assassin's Creed Valhalla transplants the Assassin/Templar conflict into the Viking invasion of Anglo-Saxon Britain. The player takes on the role of a Viking named Eivor, as they navigate the complex political situation among the clans and raiders who have landed in Britain. The writing in Assassin's Creed Valhalla is stellar, with characters that are engaging and complex in their motives. The gameplay of the series has been refined with RPG-style systems that enhance the classic Assassin's Creed formula, with a massive skill tree that feels worthy of exploring. The game combines the stealth combat of the other Assassin's Creed games with explosive, large-scale Viking raids, both of which are equally satisfying to experience.
The only major issue in Assassin's Creed Valhalla is its boss design, which feels as if the developers went with stacking the odds against the player unfairly, rather than creating challenges that reward mastery of the gameplay. With that being said, Assassin's Creed Valhalla is one of the best entries in the series to date.
You can check out Cian Maher's full review of Assassin's Creed Valhalla here.
Godfall – 2.5 Out Of 5 Stars
Godfall is the boring launch title that next-gen gamers have been expecting. It's a generic action RPG (referred to by the devs as a "looter slasher") with pretty visuals, but little else under the hood. The goal of the game is to slash through generic enemies in a level, fight a boss, earn some resources, and repeat. The characters and story feel like filler for the gameplay segments, which themselves don't stand up on their own. The combat in Godfall feels responsive, but there isn't much to it, even during the trickier fights. Godfall is a short and repetitive game that isn't worth the $70 cost at launch, especially with free games like Warframe doing the same thing, but better.
You can check out Kirk McKeand's full review of Godfall here.
Sackboy: A Big Adventure – 3.5 Out Of 5 Stars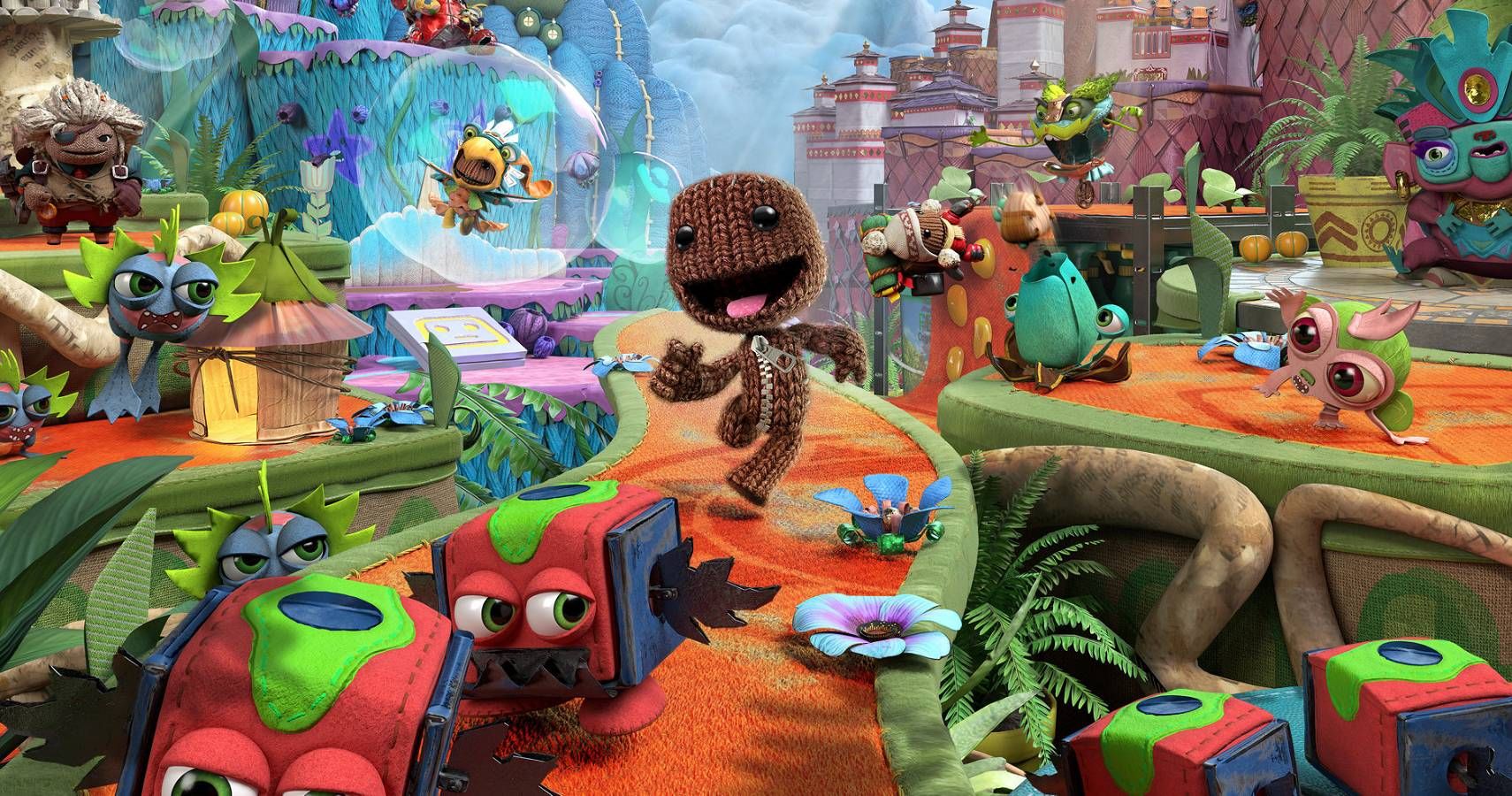 Sackboy has detached himself from the LittleBigPlanet series and is going off on his own adventure. The LittleBigPlanet games were all about creating levels for Sackboy to run around in, whereas Sackboy: A Big Adventure is about playing through levels made by the developer. Sackboy has some interesting level design, with a couple of fantastic tracks based around licensed songs, but the game has a lack of imagination in its design, and sometimes comes off as a generic platformer. Sackboy has some interesting ideas and the co-op mode is a lot of fun, but it doesn't quite live up to its potential.
You can check out Kirk McKeand's full review of Sackboy: A Big Adventure here.
Kingdom Hearts: Melody Of Memory – 4.5 Out Of 5 Stars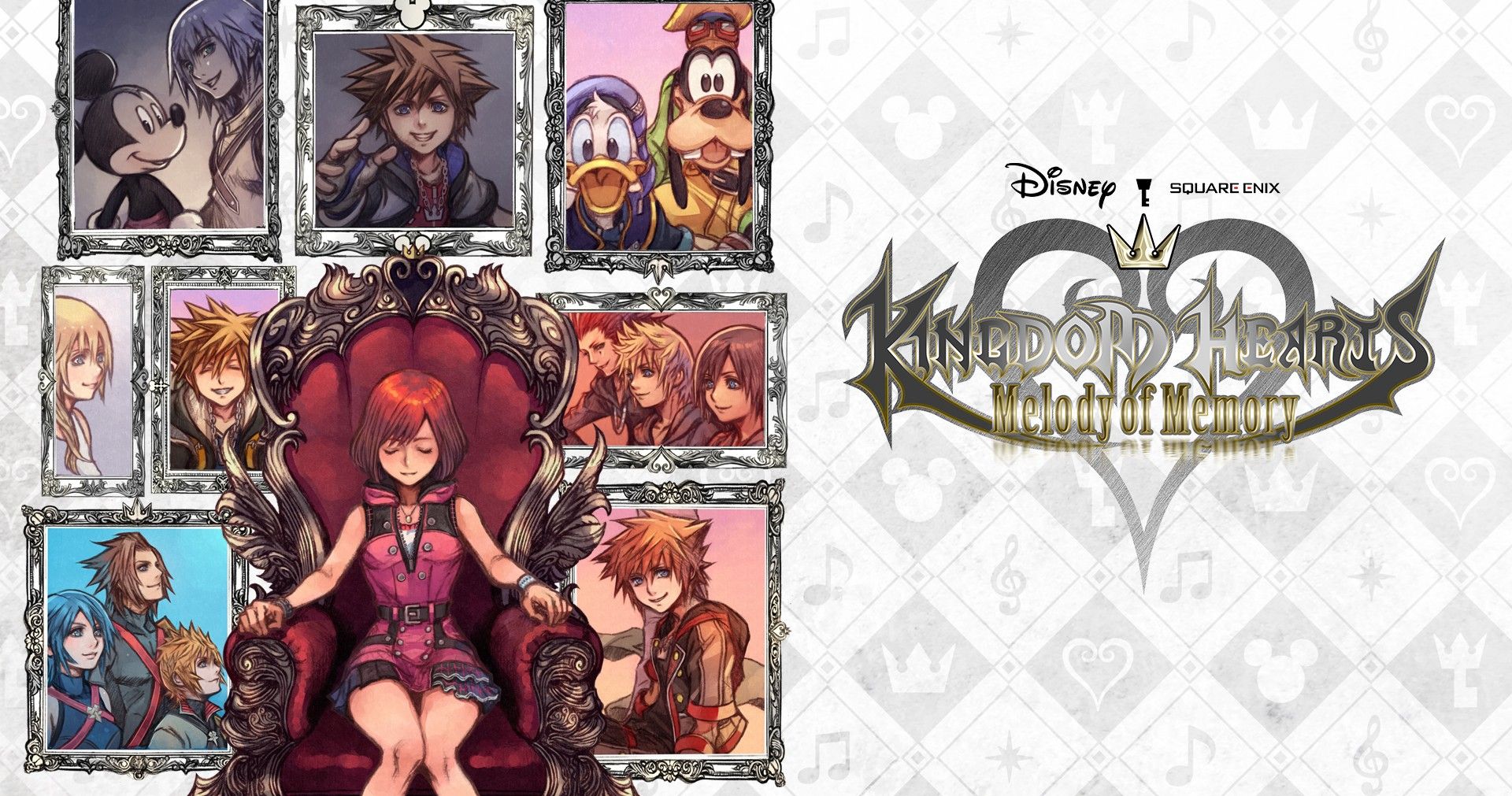 Square Enix owns franchises with some of the greatest soundtracks in video game history, and Kingdom Hearts is no exception. Fans of the series can now experience those soundtracks in the form of a rhythm game in Kingdom Hearts: Melody of Memory.
Kingdom Hearts: Melody of Memory has several modes that break down into the standard rhythm game formula – hitting buttons to the beat when prompted by the game. Kingdom Hearts: Melody of Memory is jam-packed full of content, and the gameplay integrates RPG elements in ways that shake up the typical rhythm game formula. The only mode that lets things down is Boss Battles, which feels unnecessarily frustrating to complete. There are some notable omissions in the soundtrack and game worlds (some of which are for legal reasons), and some games have a half-baked explanation for their stories. These issues aside, Kingdom Hearts: Melody of Memory is a joy to play for longtime fans of the series and for people who love rhythm games.
You can check out Bella Blondeau's full review of Kingdom Hearts: Melody of Memory here.
Demon's Souls – 5 Out Of 5 Stars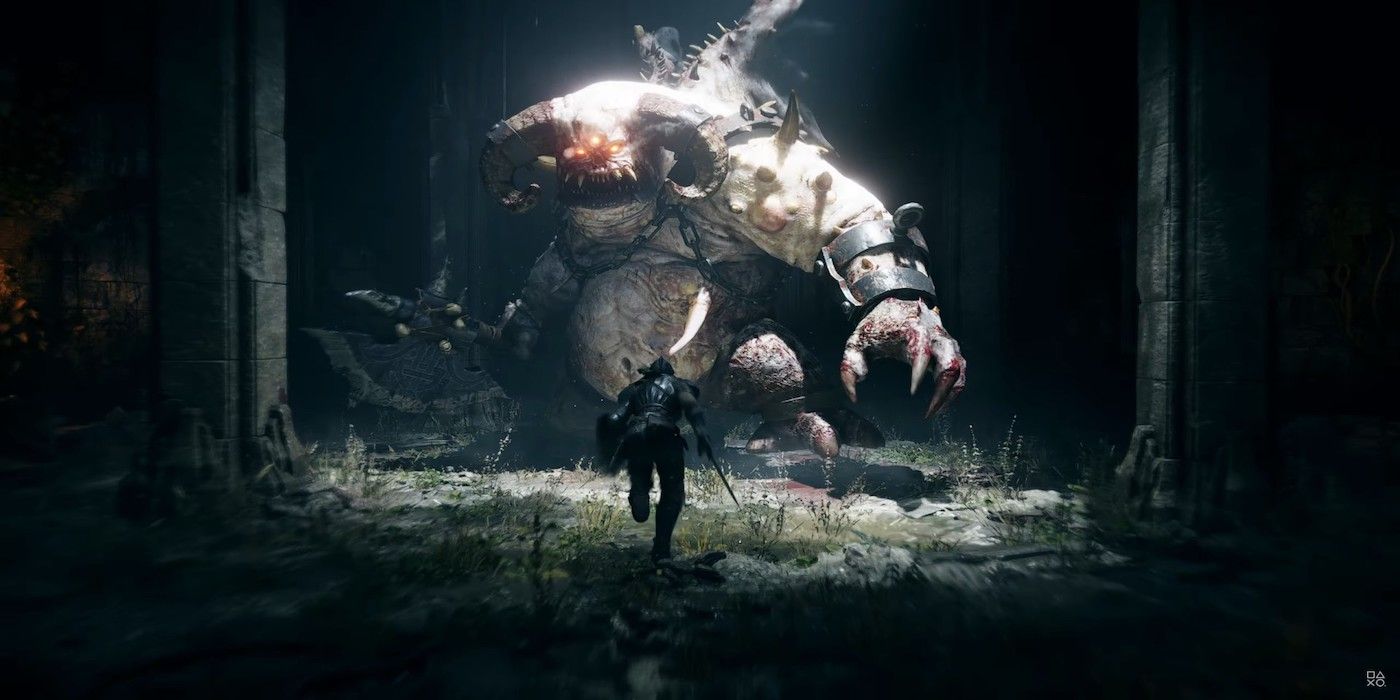 Demon's Souls might have been the best PS3 exclusive and its remake could be the same for PS5. The same basic gameplay is here, but all of the technical hiccups of the original game have been fixed. The visuals look more incredible than ever and everything loads in mere seconds on PS5. The game still has some of the frustrating aspects of the original, like the terrible platforming and grinding for healing items, but these are minor complaints. Demon's Souls is the game that spawned a genre, and it's still as excellent now as it was back in 2009. Sony needs to hurry up and buy Bluepoint Games already.
You can check out Kirk McKeand's full review of Demon's Souls here.
Next: The Hottest Reviews Of The Week (October 25-31, 2020)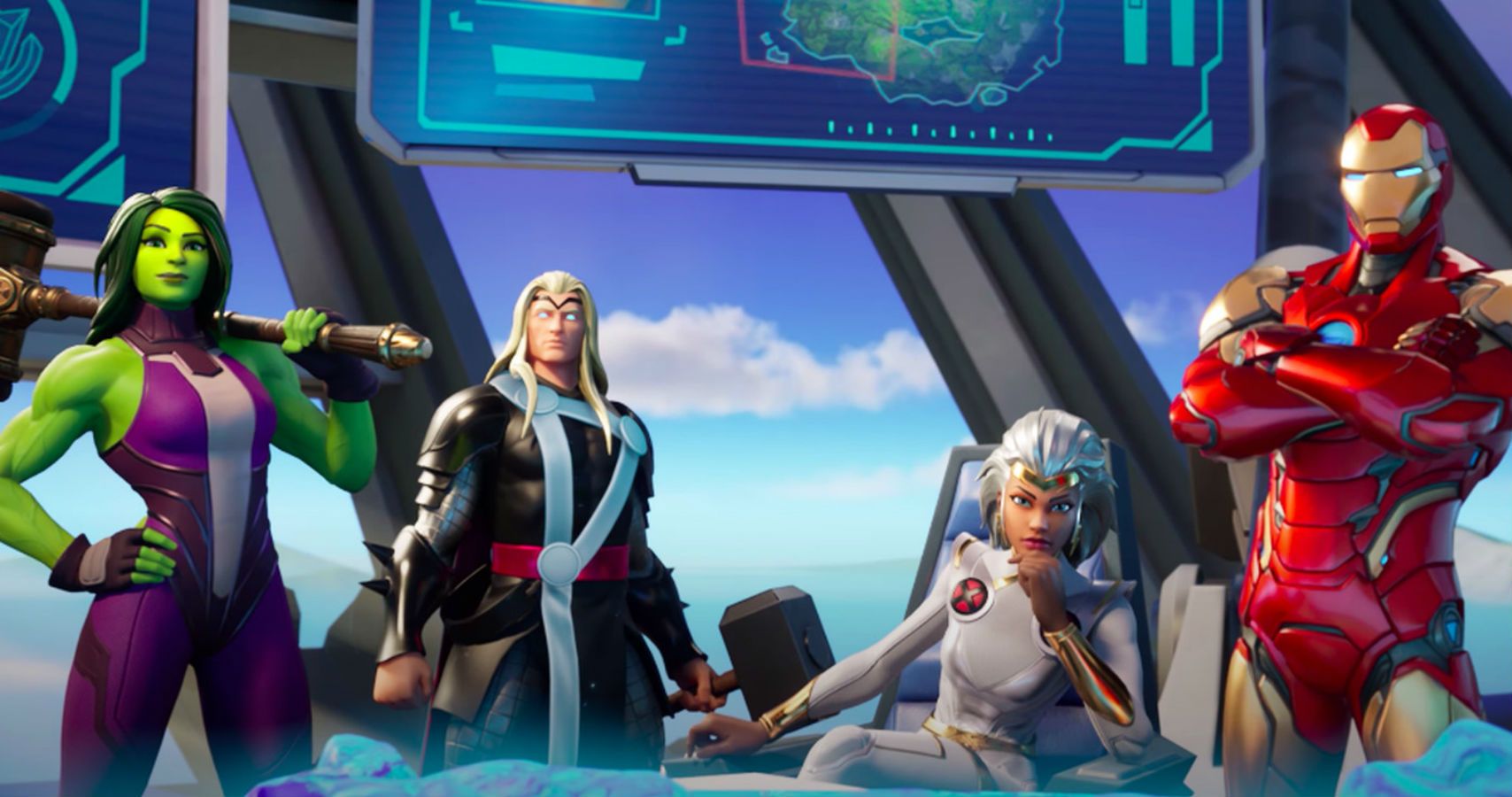 TheGamer Originals
Godfall
Demon's Souls
Assassin's Creed Valhalla
Sackboy: A Big Adventure
Kingdom Hearts Melody of Memory
Scott has been writing for The Gamer since it launched in 2017 and also regularly contributes to Screen Rant. He has previously written gaming articles for websites like Cracked, Dorkly, Topless Robot, and TopTenz. He has been gaming since the days of the ZX Spectrum, when it used to take 40 minutes to load a game from a tape cassette player to a black and white TV set.
Scott thinks Chrono Trigger is the best video game of all time, followed closely by Final Fantasy Tactics and Baldur's Gate 2. He pretends that sorcerer is his favorite Dungeons & Dragons class in public but he secretly loves bards.
Source: Read Full Article