I'm not sure if I've properly expressed this, but DUSK is one of my favorite games of all time. An excellent evolution of the retro FPS formula, its release in late 2018 was my most anticipated title in quite some time. It still stands as the highest review score I've ever given to a game, with only a few others coming close. I love DUSK.
So obviously I've been interested in the development of its long-awaited Switch port. Announced before the PC version originally came out, publisher New Blood Interactive has been hard at work perfecting DUSK for consoles and making sure it runs well. It was initially planned for a Halloween 2020 release, but some certification issues on the eShop delayed that to later in the year. I approached a few of the devs behind the game to conduct something of a post-mortem interview in anticipation of that date, but 2020 had different things in mind.
Even so, I've never stopped caring about DUSK and what its creator, David Szymanski, has in store for the future. DUSK may have taken priority since release, but he's put out some quirky indie titles in the meantime that run the gamut from horror to…weird. With updates still planned for DUSK (including a cooperative mode), I wanted to find out what this game had in store for the future.
To do that, I spoke with New Blood's founder Dash Oshry, Szymanski, and composer Andrew Hulshult about their experience creating DUSK and what they hope to achieve in any potential sequels or expansions. This first part of the interview will focus more on DUSK's origins and incoming updates, while a second part will delve more into the creation behind specific levels and themes for the game's campaign. I also apologize to them for taking so long on this, but you can only do so much when life keeps kicking you.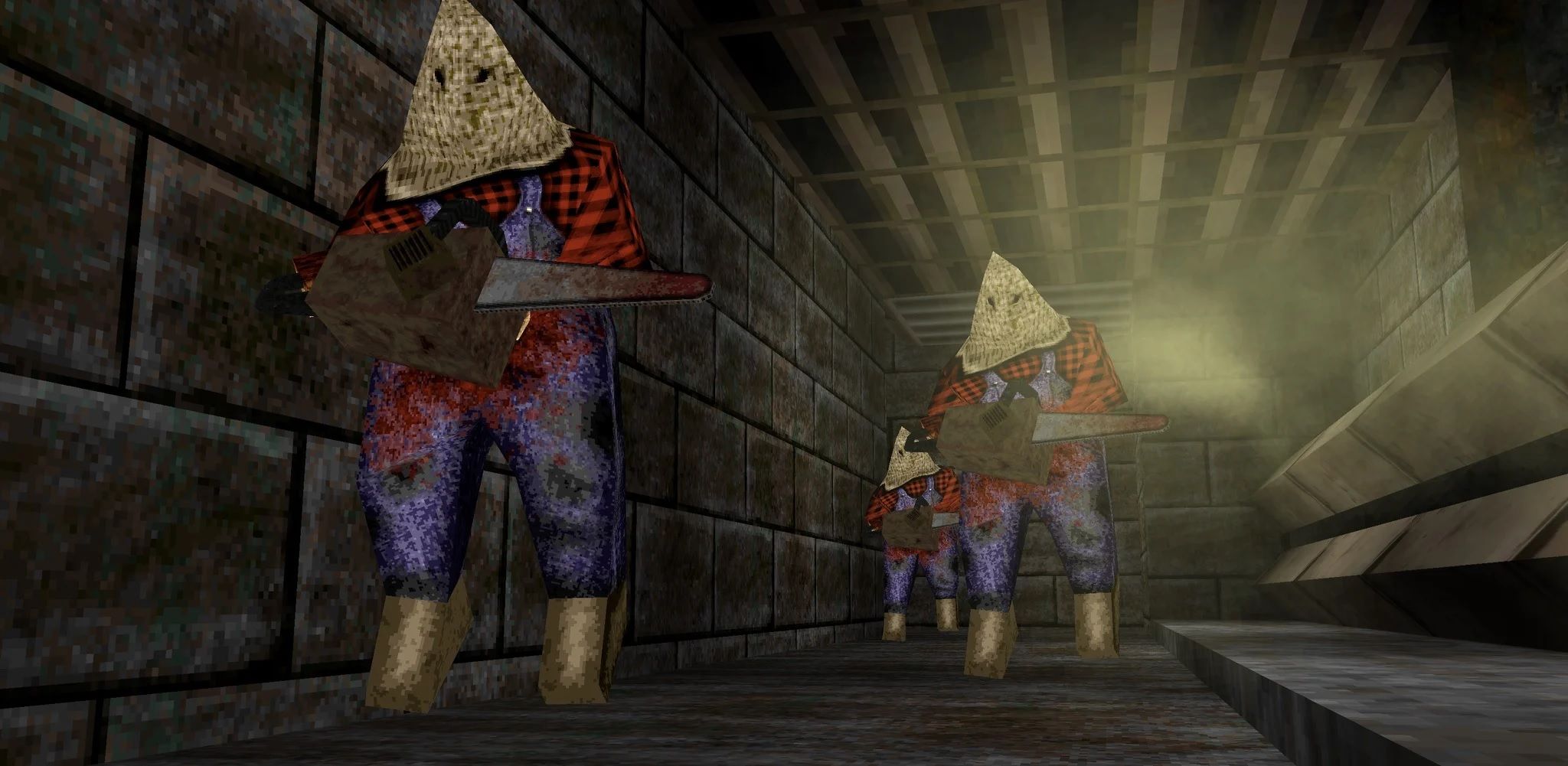 To start things off, I asked the most obvious question: How did the reception to DUSK make the team feel? Usually, with indie launches, there are a lot of hopes and prayers riding on whether or not this project you've been toiling away on will take off. With DUSK, New Blood's unique approach to early-access on Steam basically meant the game was a success before it even came out.
"It's pretty much the only release I've done up to now where I was like, 'yeah, I know how this is gonna be received,'" recalls Szymanski. "There was pretty much no anxiety there since we had done so much with early-access stuff and we already knew that people were going to like it." That doesn't mean the team ignored all of the positive reviews from fans and critics, but the fear of making something "bad" wasn't there. DUSK was already being heralded as the king of retro FPS titles.
For Oshry, he looked at it a little differently. He didn't expect DUSK to flop, but he knew that the team needed to stick the landing with Episode Three or DUSK might have suffered. "There was a lot riding on Episode Three because the bar had been set so high," Oshry said. "Episode Three took about another year since we had to keep one-upping ourselves. We had to figure out new shit to do with our levels to outdo ourselves."
Ask any fan and they'll say that Episode Three is probably the best of the bunch, so that desire to do better paid off. What nearly sunk the game, though, was Valve's bungling of the launch. Steam didn't do a lot to promote DUSK and while reviews were glowing, sales barely inched on the game's December 10 launch. It took roughly a month before sales picked up and that momentum would continue into February and beyond. DUSK recently saw its best month ever in October with regards to sales nearly two years after release.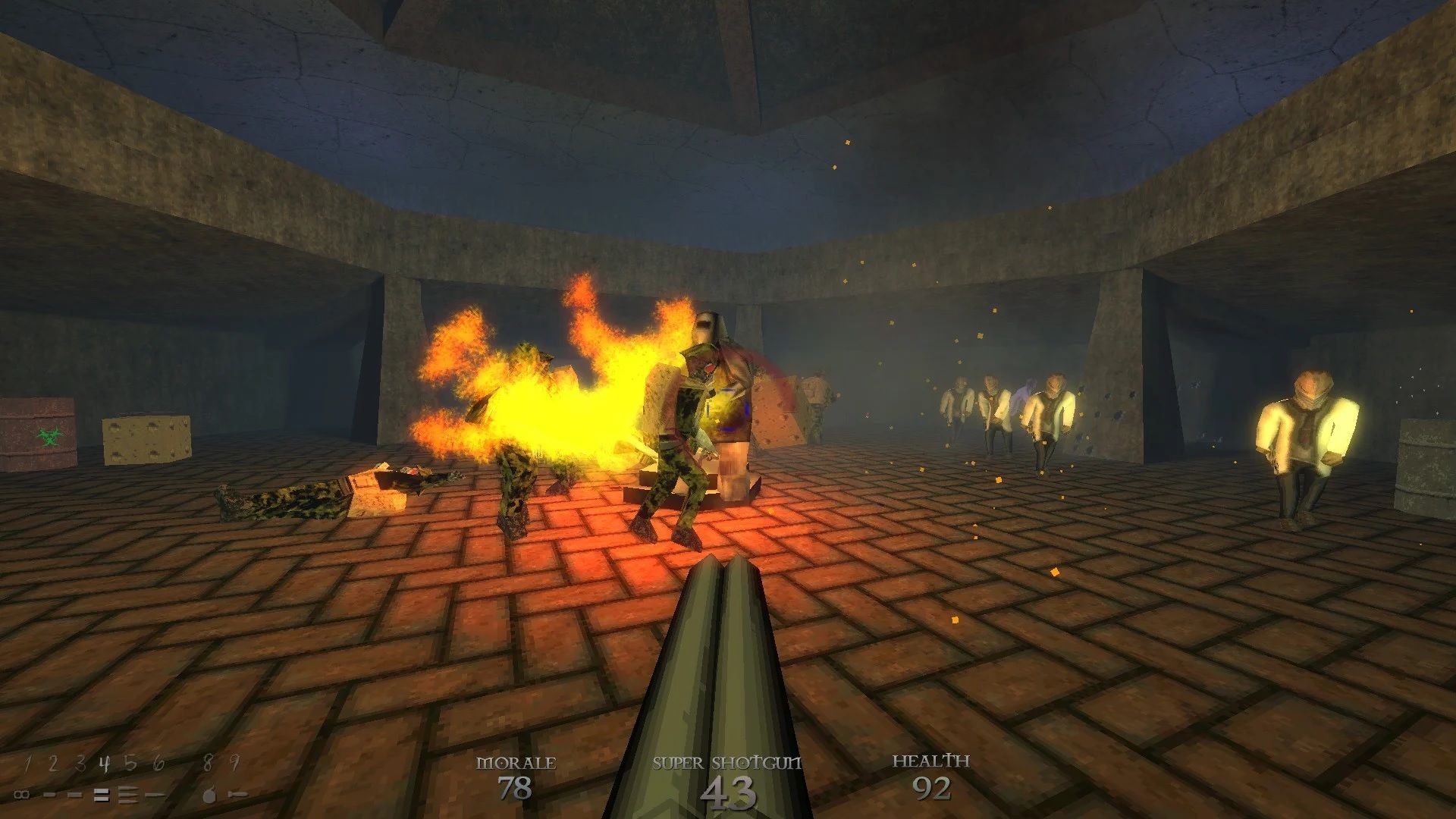 That's pretty much the same story you'll hear from a lot of indie developers. The one thing that helped DUSK weather this storm was its overall quality. It might be subjective to say it is the greatest FPS ever made, but one cannot deny how polished and smooth DUSK feels. According to Oshry, that's because of New Blood's dedication to QA.
"People always ask me what makes your games really different," Oshry explains, "and I'm like, 'we do our own QA, they don't have any bugs, and they run really well.' A big key to that is building a community. We have such a big fan base that no matter what we do, it will perform decently. With that safety net, there's no reason why in 2020, you should be afraid. There are so many tools to get community feedback and players, be it early-access or demos or Discord, that you should have something of an idea before launch."
All of that has resulted in a game that is very much loved by its fans. There were certainly a ton of people on board with the game before it's official release two years ago, but that initial positive reception has only gotten stronger as time has gone on. Hulshult was a bit humble with his opinion, saying, "I don't want to say it set the bar, but it definitely helped usher in a revival genre." He's wrong there, though, as DUSK most certainly is the bar for indie throwback shooters.
Oshry, on the other hand, is less afraid to accept that high praise. "People have asked me before if I think that DUSK started the retro revival. I don't think that it did. At most, it was one of the games that did…It spearheaded the retro revival along with Ion Fury and Amid Evil." Still a somewhat humble response, but something that I'd find hard to argue against. DUSK may not be the most important shooter of the 2010s, but it will likely be remembered for decades to come.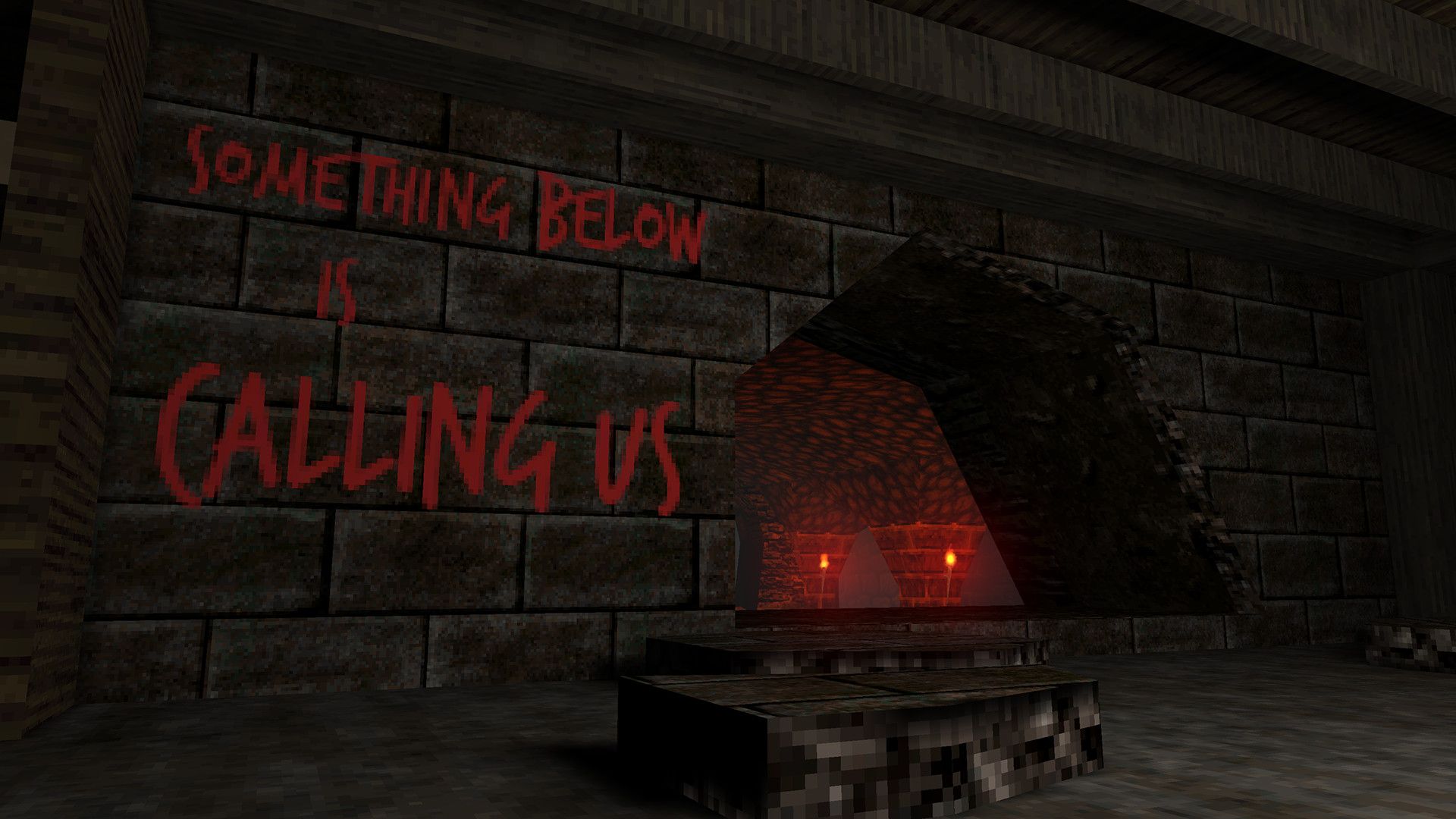 What is bound to pass with time is the number of launches DUSK technically had. Beginning life in early-access on Steam, DUSK "released" something like six times over the course of a few years. When I say that, I don't mean it was delisted and reuploaded under a new publisher or with a new team, but the way in which New Blood handled new content essentially resulted in the game changing version numbers on a regular basis. Initially opposed to early access, the team caved in and would go on to market games under that model based on the response DUSK had.
Oshry, ever the poet, stated, "What we learned is, EARLY ACCESS GOOD." Ironically enough, both Oshry and Szymanski were not fans of early-access before DUSK came out. Even to this day, those two words strike fear in the heart of gamers. After nearly a decade of broken promises and shoddy releases from other companies, DUSK becoming the hallmark of what early-access can be shows how much New Blood listened to and learned from its community to perfect what DUSK is.
That's not to say the team wasn't skeptical. "I didn't know shit about early-access three years ago," Oshry said. He was willing to take the plunge, however, because he believed in the concept. Szymanski and Hulshult, though, had reservations. "Me and David were fucking terrified," Hulshult said. "We thought people who were used to a certain thing would be like, 'Early-access? Fuck this.'"
Thankfully, that wasn't the end result. New Blood did have to offer nearly 8,000 pre-orders with a soundtrack for "going back" on their promise of no early-access, but the quality of DUSK from the very beginning was high. Being pushed more and more as time went on, DUSK grew into the nearly immaculate game that it is now. The only lacking feature would be its multiplayer component, which Oshry comments, "Don't ever make an indie multiplayer arena shooter. Don't do it."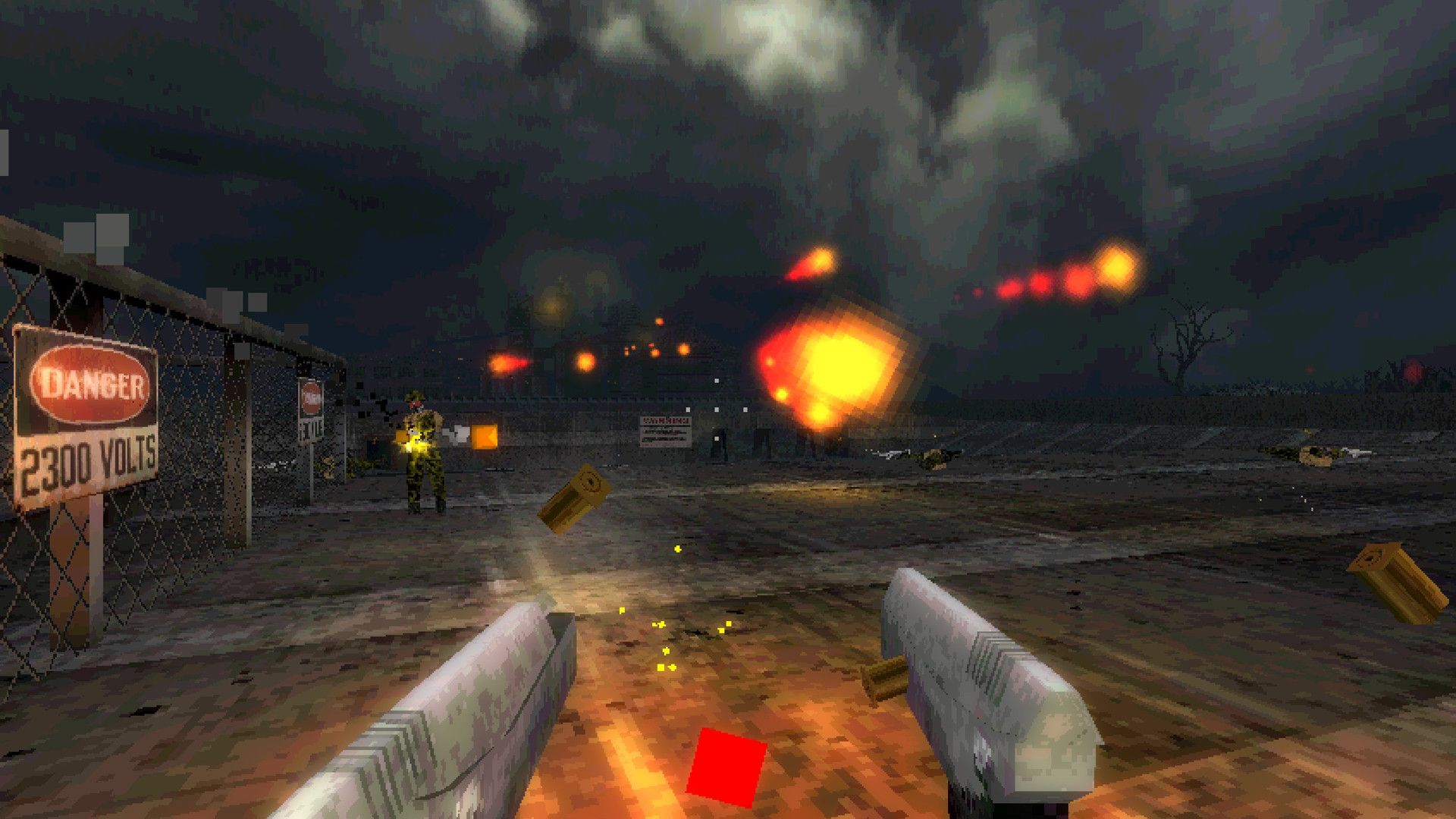 So that pretty much rules out a potential sequel including competitive multiplayer, something Oshry isn't even big on. As he put it, "DUSK 2 is just going to be one big room that says, 'Haha, got your money.'" Joking aside (or is it?!), the relative failure of that multiplayer option is what led New Blood to focus more on a campaign for Amid Evil, the follow-up to DUSK. That title also learned from DUSK's early-access history, releasing a new episode with each update until the game was done.
Interestingly, the team is now embracing demos for upcoming games instead of jumping headfirst into early-access. During the summer of 2020, both Gloomwood and Ultrakill were given demos ahead of any early-access periods. While Ultrakill is now available for purchase, the change came about because of the trust New Blood has built within its community. Early-access is a great way to fund newer titles while working on something, but if your fans have your back, why not throw them a bone?
That decision was also partially fueled by Steam's change in policies. With refunds, wishlists, and demos becoming more prominent on the storefront over the last few years, it made more sense to gather feedback through a free version before delving straight into the paid option. "Nobody else has the tools like Steam does to manage early-access," Oshry explains. "People always ask why we don't put our games on other platforms in early-access, and I tell them: we build our games on Steam…you've actually got a lot of malleabilities there to work with your customers."
Due to having that direct connection to fans, the team at New Blood believes it still has a lot to learn. You're never going to satisfy anyone, but you can always keep an open mind and figure out new ways to reach different audiences. The minute you stop learning is the minute you fail, or as Hulshult puts it, "You become less teachable."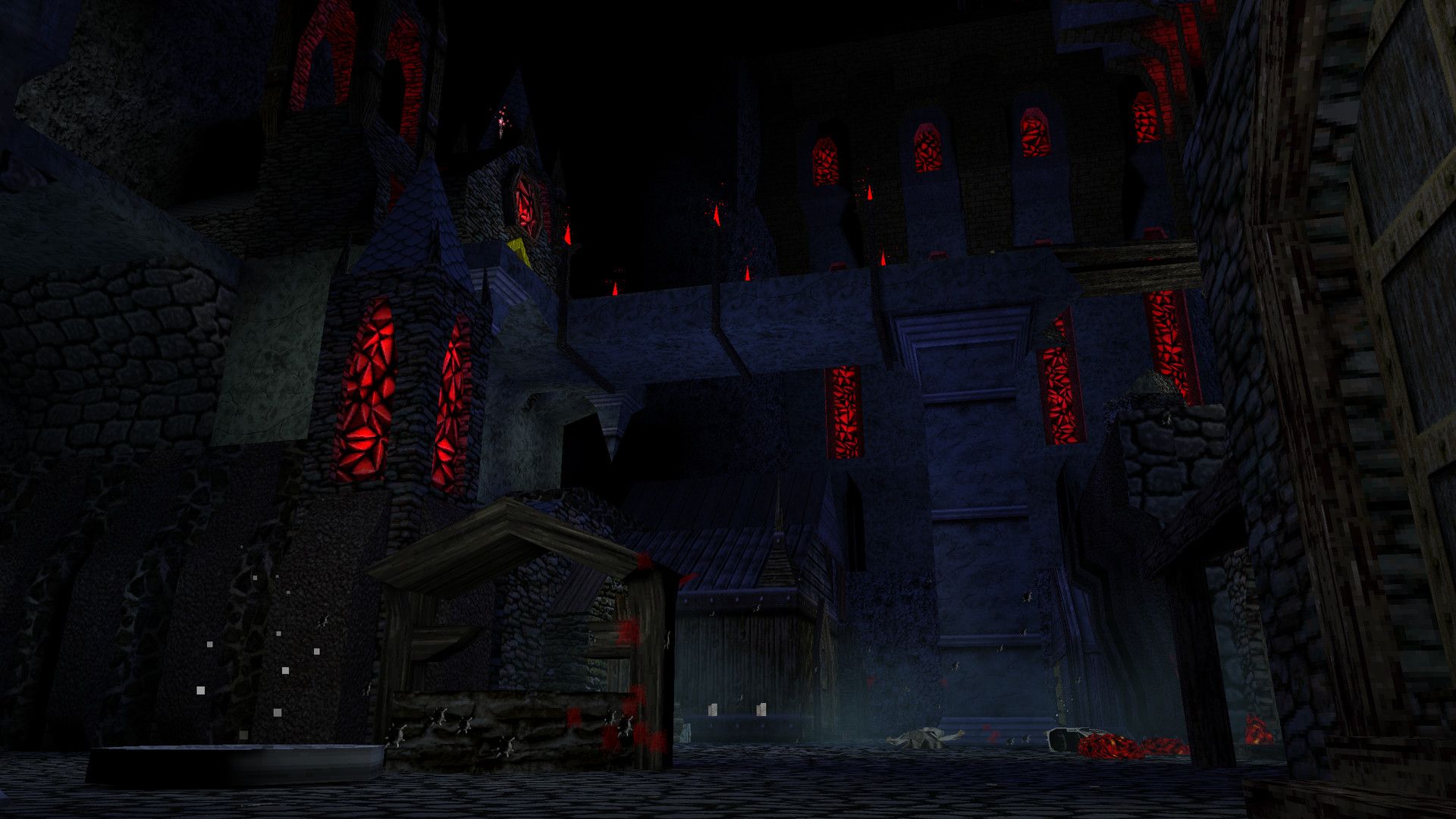 "You can't ever figure everything out," Szymanski added. "Stuff just changes so quickly in games. Something that worked four years ago may not work now. You always have to be quickly adapting to whatever the new environment is." That shows with how New Blood continues to foster such a hardcore fanbase. They engage, adapt, change, and excel.
It also shows in the ingenuity the team had when crafting specific levels. While I'll delve more into this with my post-mortem piece, one of the later levels in DUSK has the player somewhat flying through the air. It technically wasn't possible in the Unity Engine, so the team tweaked the code to make it so that the player falls infinitely. That is, in effect, the same thing as flying.
Surprisingly, not a lot of ideas were left on the cutting room floor. The team was able to pull off pretty much every concept it had in mind. There are a few omissions, however, and one sounds pretty incredible. "The first thing that comes to mind," Oshry notes, "is that we really wanted to mess with some Egyptian stuff. I also wanted to do more trippy, Alice in Wonderland stuff like forced perspective. We kind of got it all in there."
I brought up a theoretical Ultimate DUSK, but not much has changed on that front. At the moment, the Switch version is New Blood's priority and that will bring some of the biggest changes to DUSK yet. In order to get the game running properly on Nintendo's hardware, Unity needed to be ditched and DUSK was rebuilt in a new engine. When that version launches, it will bring all of its improvements and quality-of-life changes to the PC build.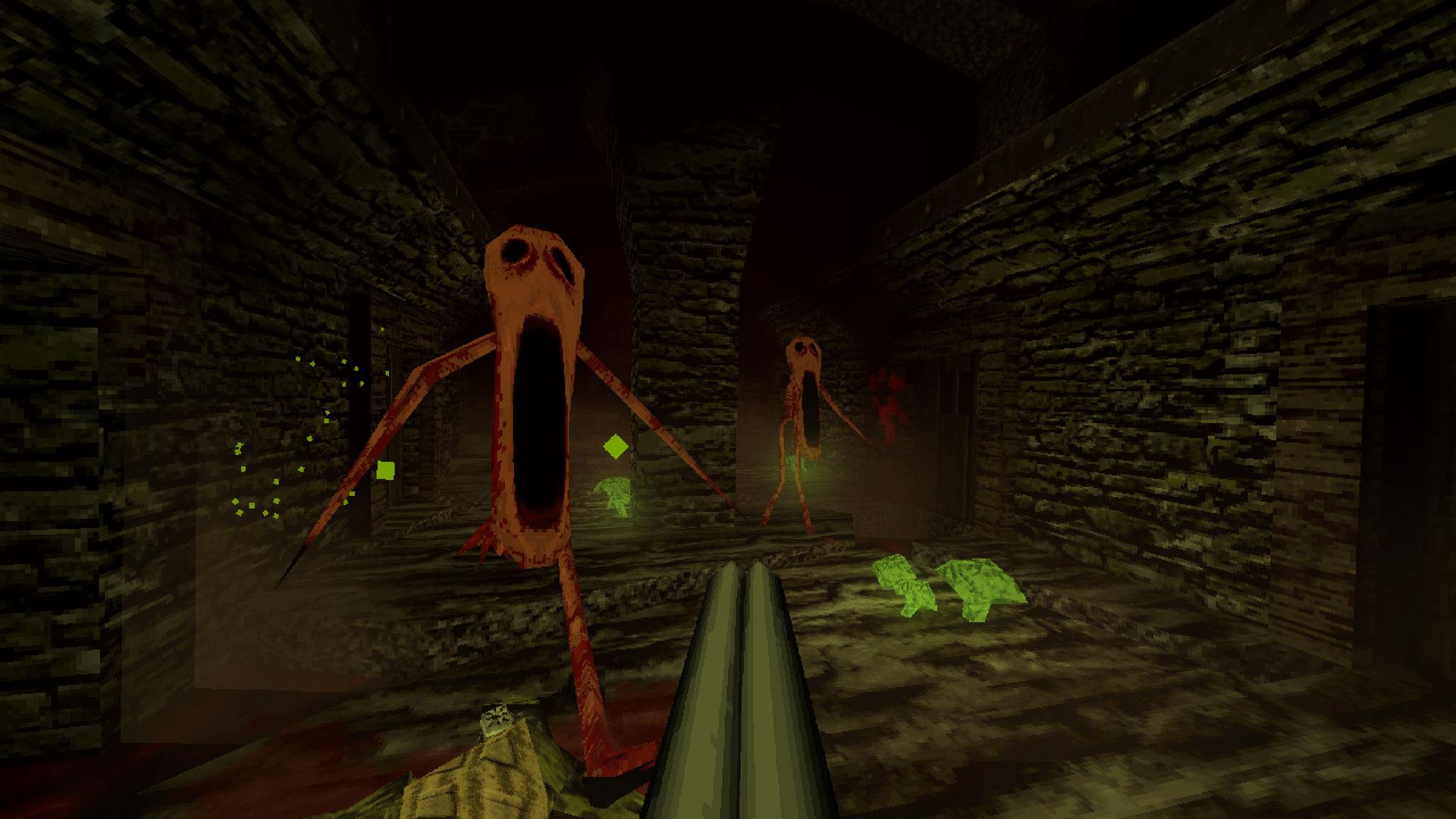 The largest change is the addition of a weapon wheel, something that Doom 2016 pioneered as a way to get around the limited amount of inputs on gamepads. There will also be the official release of the SDK, which will have full mod support for DUSK, and a brand new "classic HUD" that mimics the look of OG Doom. But what about the future beyond those fixes?
"The ending of DUSK is the Half-Life 1 ending, right?" Oshry asks. "The big bad put you in stasis with your newfound powers and we want to let you use them. We want to let you use your sick fucking elder God powers." The decision isn't finalized on whether or not there will be a set of all-new levels or a remixed version of the original campaign, but the idea is that you'll get a whole new perspective on DUSK before any full-on sequel happens.
For the time being, though, New Blood still has some promises made for the original DUSK that it has to fulfill. Co-op has been teased for a while and that will make it in before any expansion happens. There's also a vinyl of the game's soundtrack, the limited big-box physical edition, and a potential free-to-play iteration of DUSK's multiplayer that will serve as a new demo. The team has a lot of work ahead of it before Ultimate DUSK or DUSK 2 becomes a reality.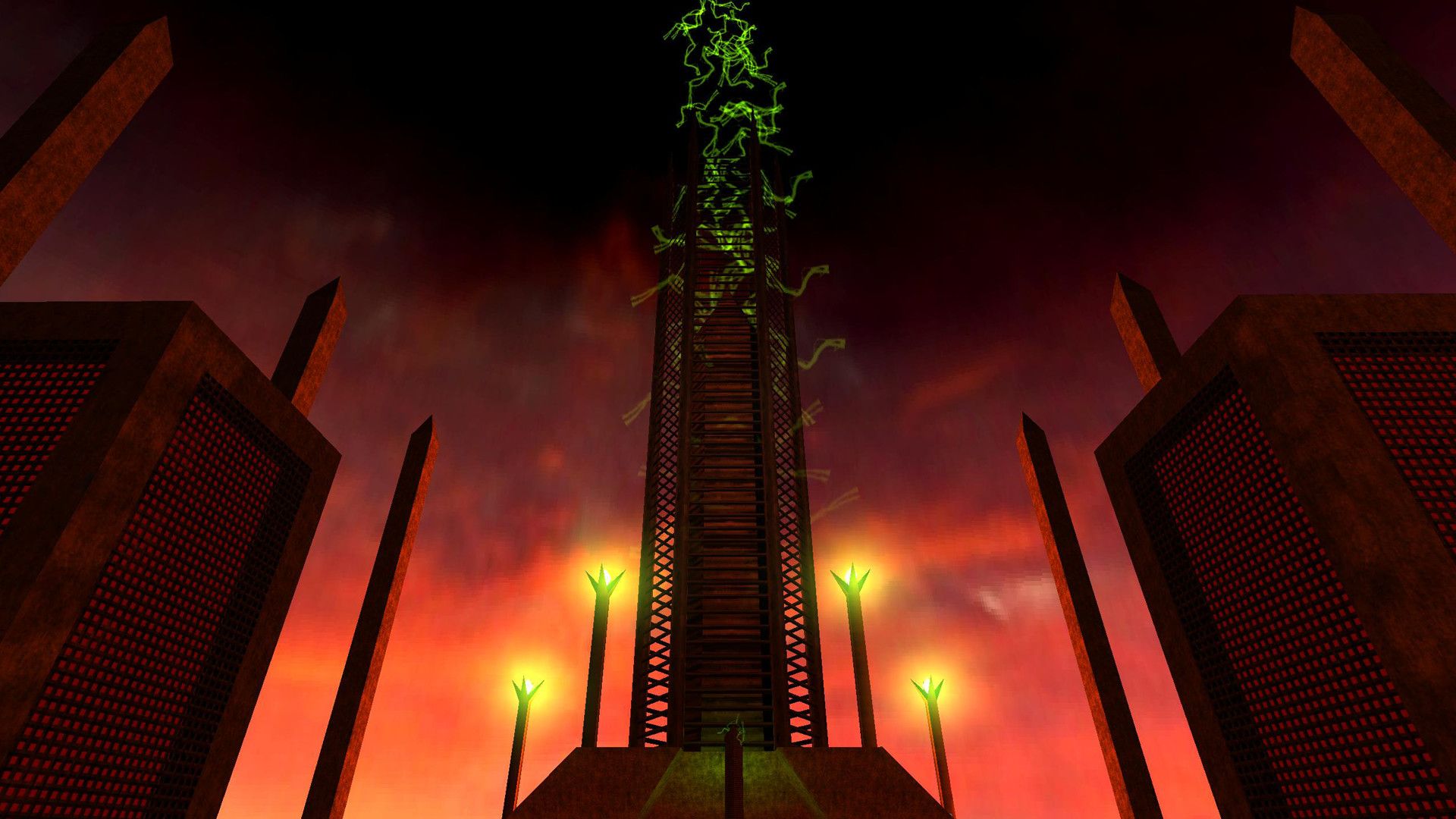 And really, that dedication to quality has kept the fans happy. People obviously want more, but New Blood has a tremendous stable of games that overlap in some interesting ways. Not only that, but the market for throwback shooters has expanded greatly, taking pressure off New Blood to immediately follow-up DUSK with a half-assed expansion. "People who are really into DUSK for the boomer shooter elements have a lot of other options to satiate them," Szymanski said. "One of the best shooters ever came out this year, so we don't need to rush or play it safe with samey content."
That's the best thing you could ask for as a developer. With stories of triple-A studios pushing their employees to the brink just to top themselves, the fact that one small team has a supportive and accepting fanbase that allows them to experiment should be seen as a glowing success. Those two comparisons are maybe not exactly apt, but New Blood has pioneered a new way to develop with the community that allows its devs the time they need to be creative and ensure quality remains high. You really couldn't ask for more for one of your favorite companies.
It might be a long time before DUSK gets the continuation we all want, but greatness doesn't happen overnight. In time, David Szymanski, Dave Oshry, and the rest of New Blood will stumble upon a sequel in their specific New Blood manner that then revitalizes indie shooters for a new generation again. I have faith in that and so does New Blood's community.
NEXT: New Blood Crushes PC Gaming Show 2020 With Loads Of Personality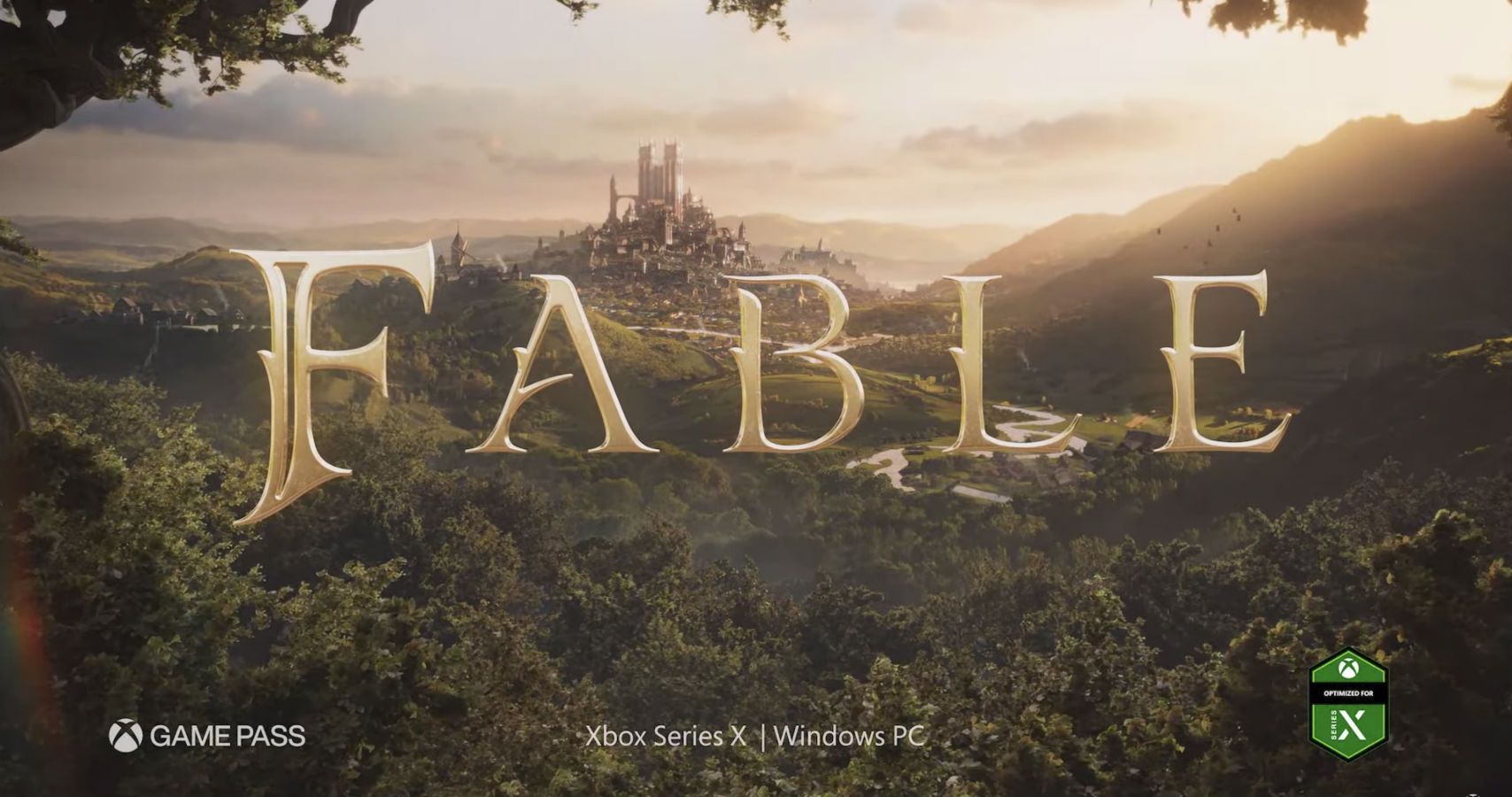 TheGamer Originals
New Blood Interactive
DUSK
Peter is an aspiring writer with a passion for gaming and fitness. If you can't find him in front of a game, you'll most likely find him pumping iron.
Source: Read Full Article