The Sims 4 has now been around for over six years, giving it a longer active lifespan than any other title in the franchise. It's benefitted from more DLC packs than other Sims game and is still going strong. However, more content hasn't always meant happier players, and in recent years some of the game's flaws have become more noticeable. While no one expansion can fix all the game's current issues, Snowy Escape does an amazing job of reminding us of some of the very best expansions we've seen across the franchise.
The Sims 4: Snowy Escape offers fans the chance to experience a brand new culture as well as in-depth winter sports, festivals, hiking, and so much more.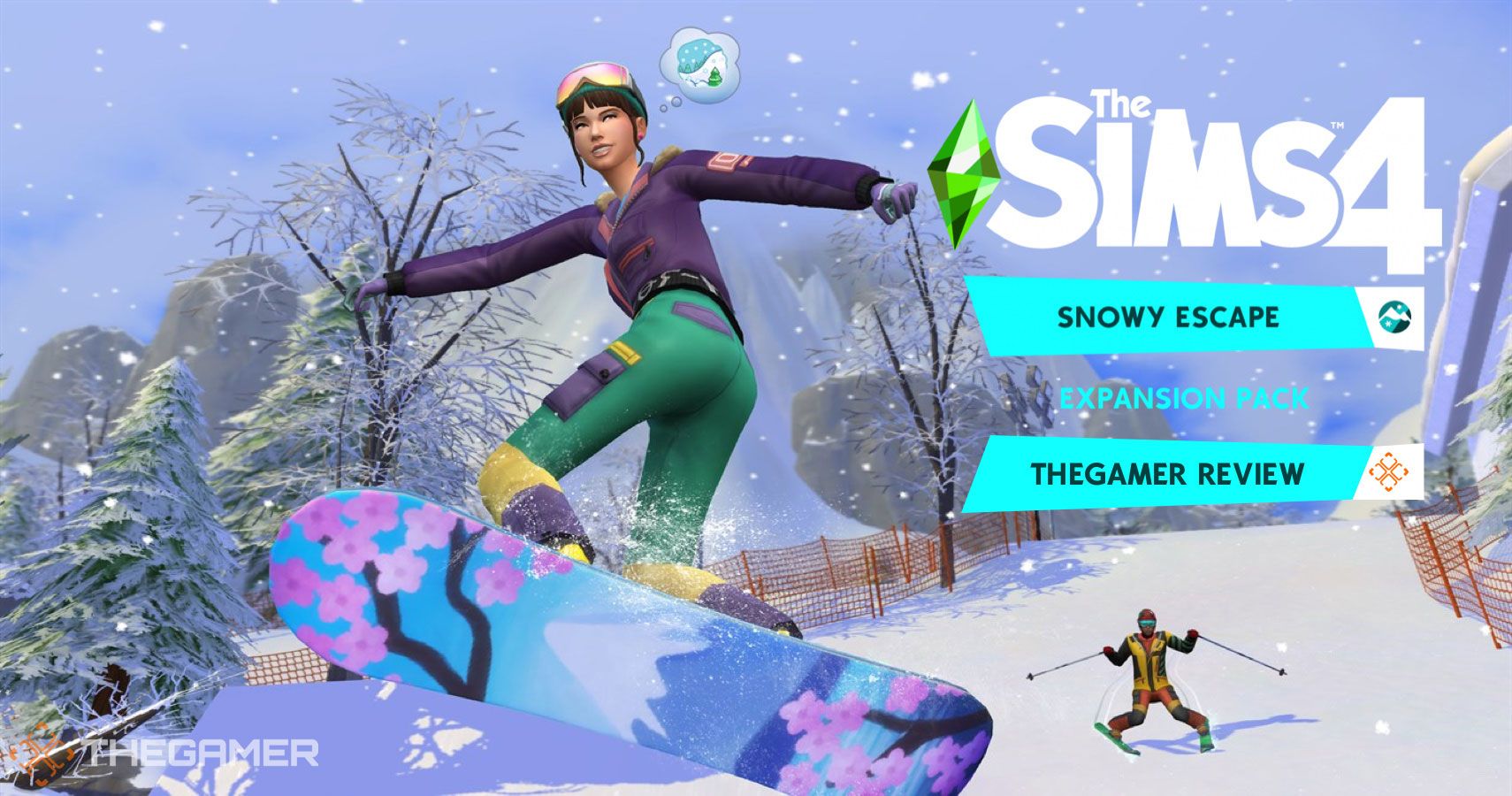 In my preview, I mentioned the winter sports, which you may think are the focus of the pack. However, Snowy Escape is far more than Skiing, Snowboarding, and Sledding. Not only does the neighborhood of Yukimatsu offer these activities, but it also allows sims to go climbing, hiking, and exploring.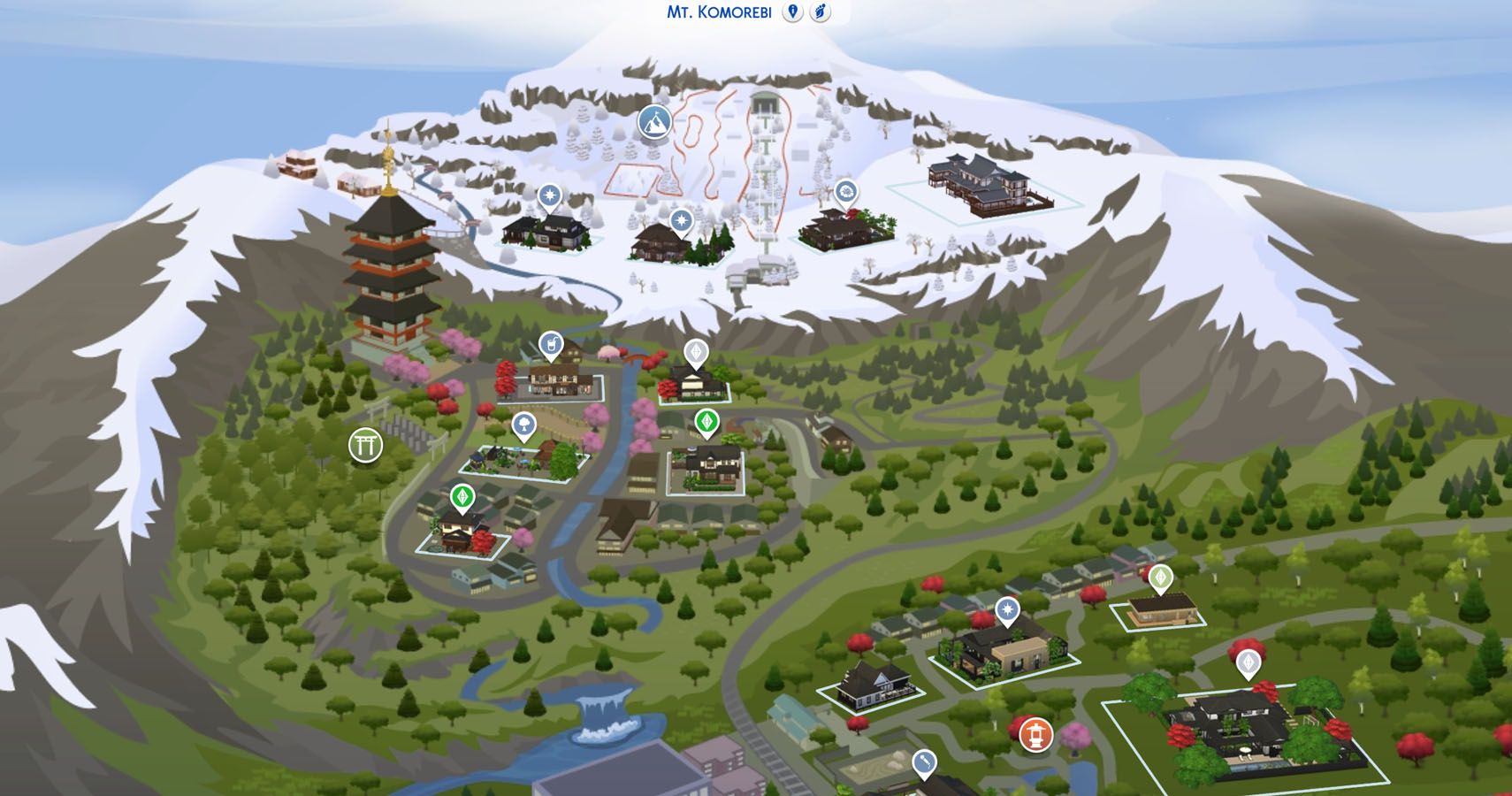 The neighborhood is more open than you may expect, and Sims can more freely explore. Hikes allow them to automatically walk to different locations but you can also manually discover new places to see. The only time you'll hit a loading screen is when you enter a new lot or during the mountain expedition, where there is a short loading screen between each stage of the journey.
Hiking isn't just limited to Yukimatsu either. Sims can go hiking and climbing in several different locations, enjoying a wide range of scenery. After all the physical activity they can also relax in the new Onsen lot, taking a dip in the hot springs.
As expected in an expansion, there are also new deaths and WooHoo spots. The town features a range of vending machines and this sparks the return of The Sims 2's vending machine death. Sims can also end up in Grim's care if they attempt dangerous climbs in bad conditions, especially with low skills and no equipment.
In terms of WooHoo spots, there are two unique ones. Sims will be able to WooHoo in an ice cave near the top of Mt. Komorebi, as well as in the hot springs. Just be aware that other Sims using the Onsen won't be happy!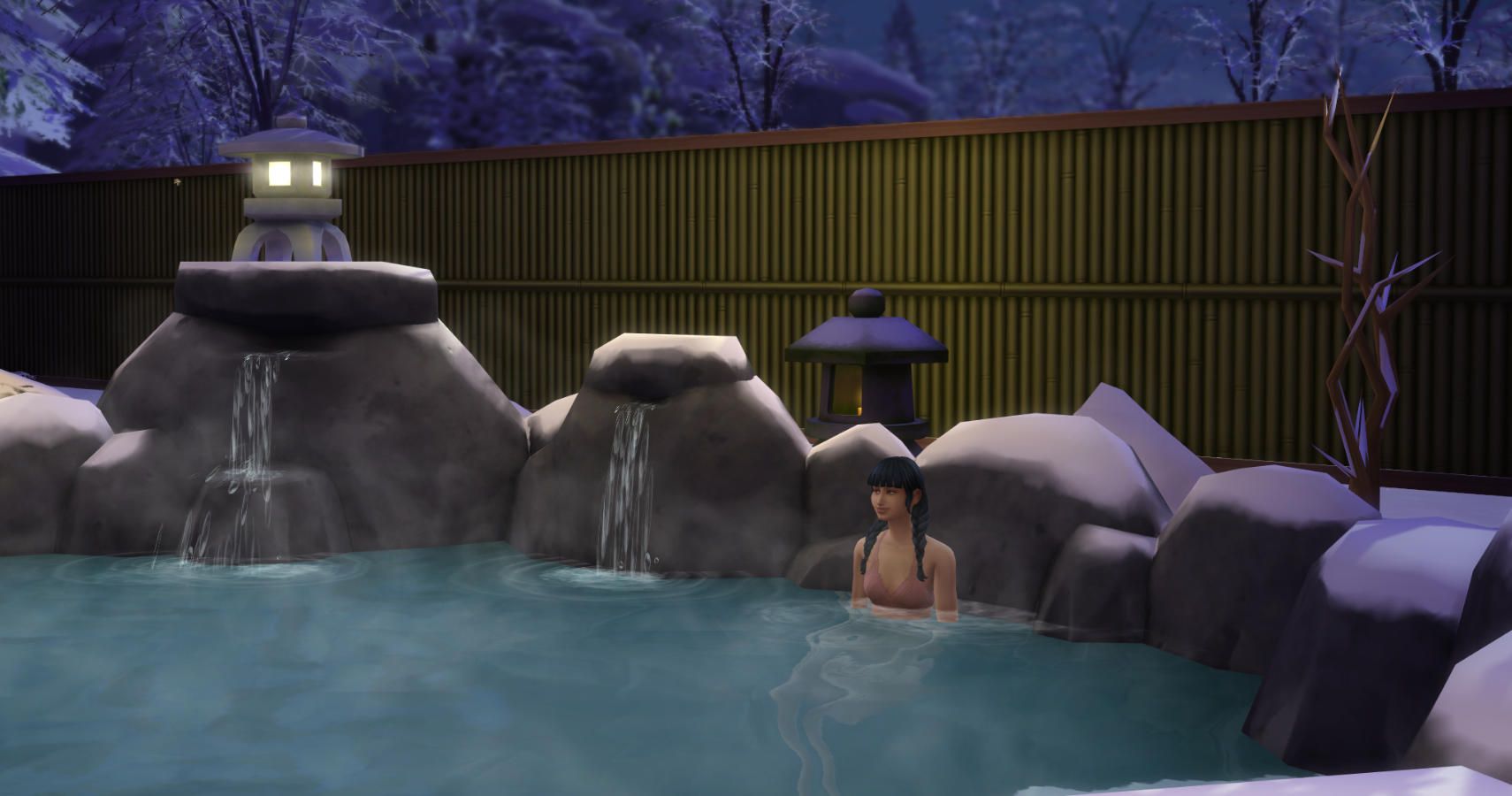 While exploring, Sims will also discover a tent and bush that allow WooHoo. These items mean that tent WooHoo is now available outside of Outdoor Retreat and bush WooHoo outside of Get Together.
There's also a new career: salary person. This is a rabbit hole career that will see your Sim working longer hours than most jobs and be expected to do quite lengthy tasks at home as they progress. The hours and tasks feel like the kind of job that would see someone working long hours in a city, maybe in finance or similar.
The new sentiments feature is already being enjoyed by all, since it came with the patch, but the expansion does add more sentiments specific to the pack. These include bonding during mountain hikes and recalling memories of playing in the snow.
Lifestyles are pack exclusive and also add more depth to Sim's behavior and emotions. As Sims participate in specific activities they will trigger different lifestyles. A sim can have up to three active lifestyles at once and to change any of them they'll need to remove one using a potion from the rewards store.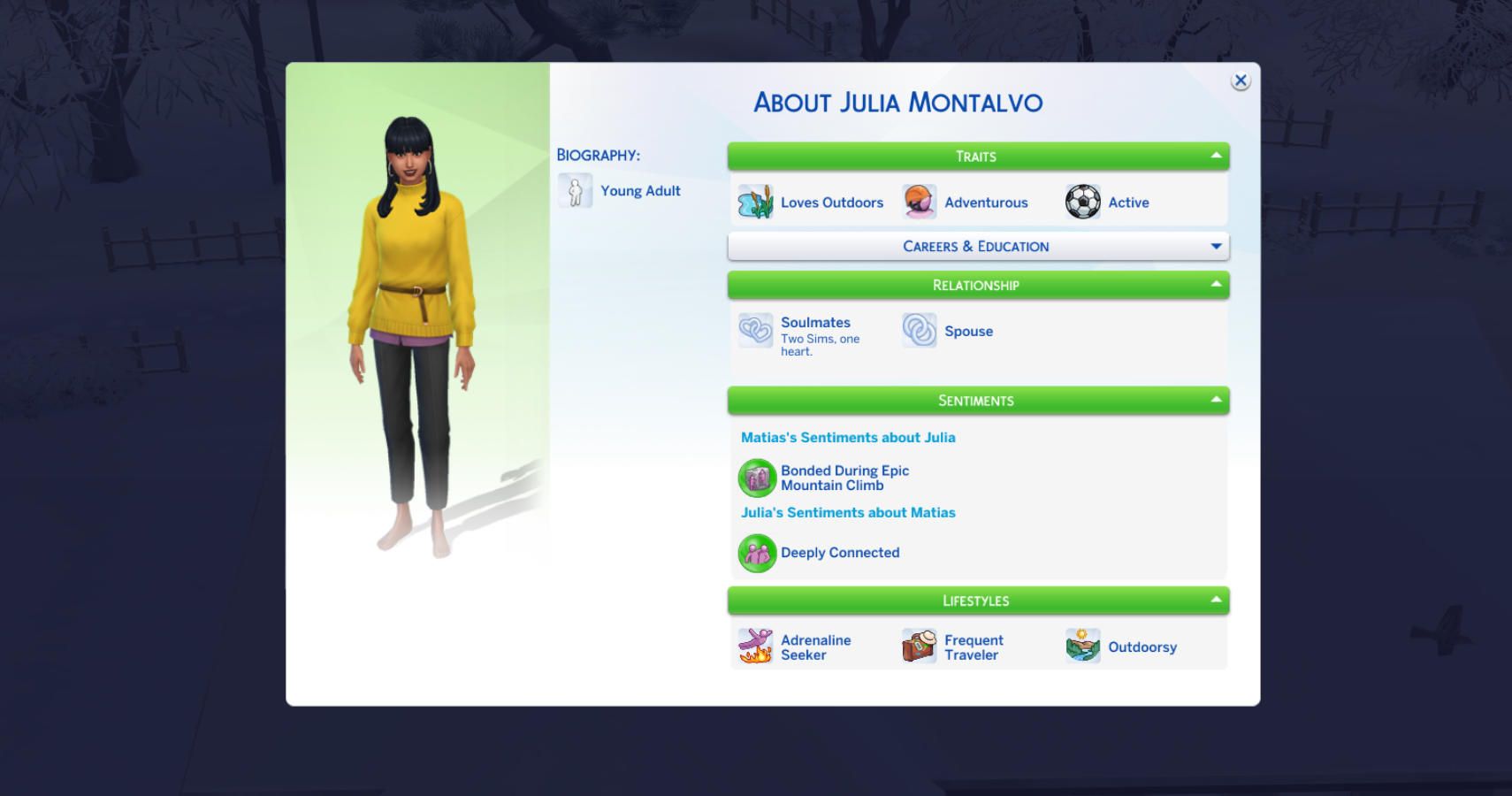 The lifestyle triggers different emotional effects depending on what it is. For example, adrenaline seekers get buffs when thrill-seeking, avoid boring conversations, don't panic if there's a fire, and get tense if their life is getting dull. They also gain new social interactions and bonuses in certain careers.
These two combined really add depth to gameplay and changes in mood are much more noticeable. The combination also means that autonomous actions tend to line up more with the Sims personality over time.
The Create-a-Sim options are quite varied but are more niche than usual. Most are based around the outdoors and include snow gear, climbing gear, and many outdoor looks. There are some more generic styles but these are minimal compared to outdoor wear. You'll also find a few traditional Japanese looks in the mix.
Your clothing options are great for the outdoors, especially with the ability to create multiple outfits. You can choose looks that relate more to the activity you are doing. This is especially useful since wearing climbing gear does not have a visual indication.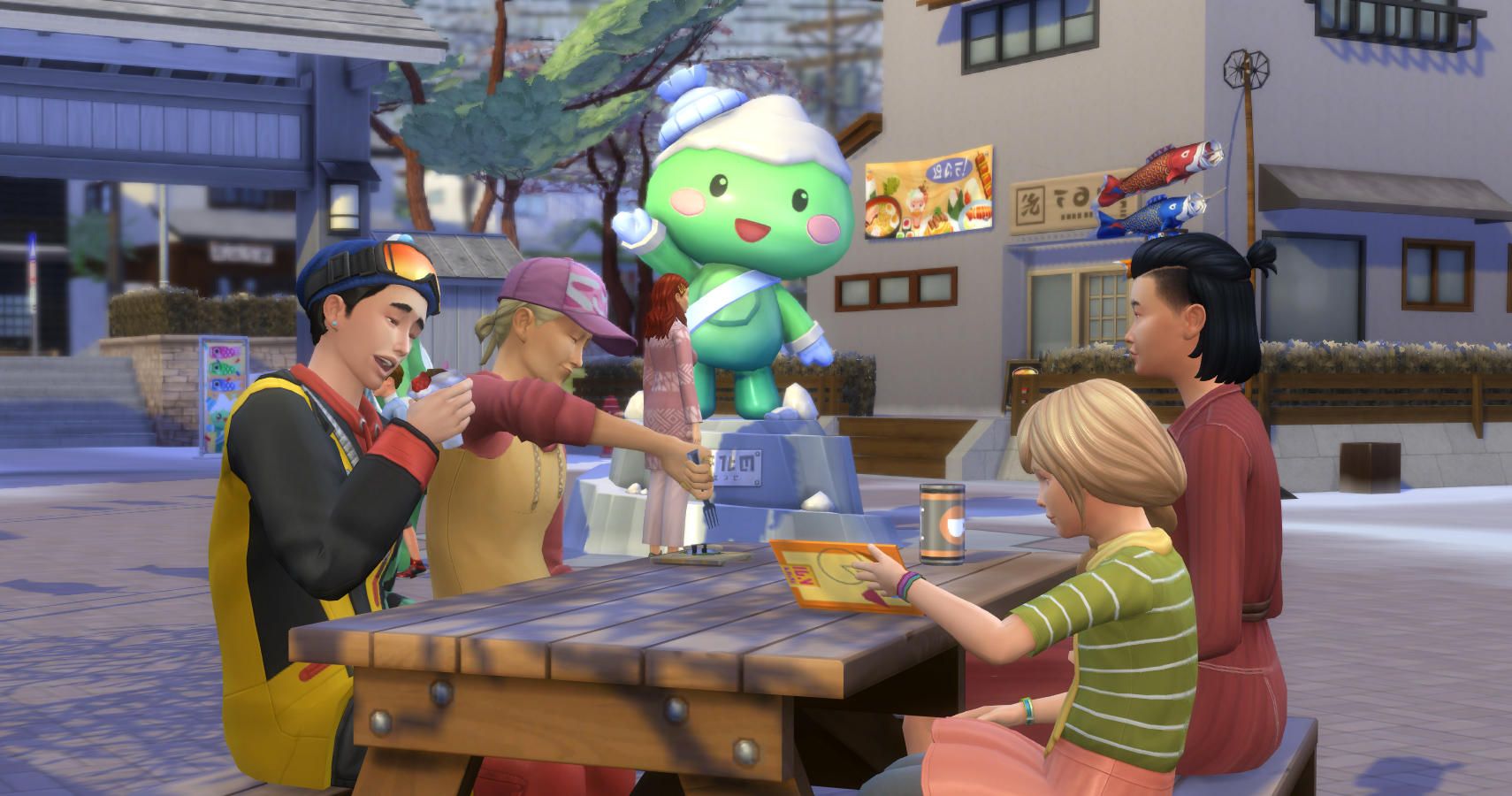 However, you'll want to combine these clothes with other outfits for the most part, especially when it comes to day to day items.
For builders, the new items are absolutely exquisite. There are a huge amount of staples including doors, windows, walls, flooring, fencing, roof patterns, and stairs. You'll also find foliage as well as household basics such as sofas, tables, chairs, appliances, beds, bathroom fixtures, and even a kitchen cabinet set, something we are desperately short of.
However, despite this wealth of items, it's the cultural items that add the most to the game. These include Kotatsu's and Tana's as well as Tatami flooring and Bonsai plants. The new platform feature adds to the effect allowing you to create truly Japanese-inspired buildings. You'll also find a shrine and pagoda in the world that you can visit, as well as a bamboo forest.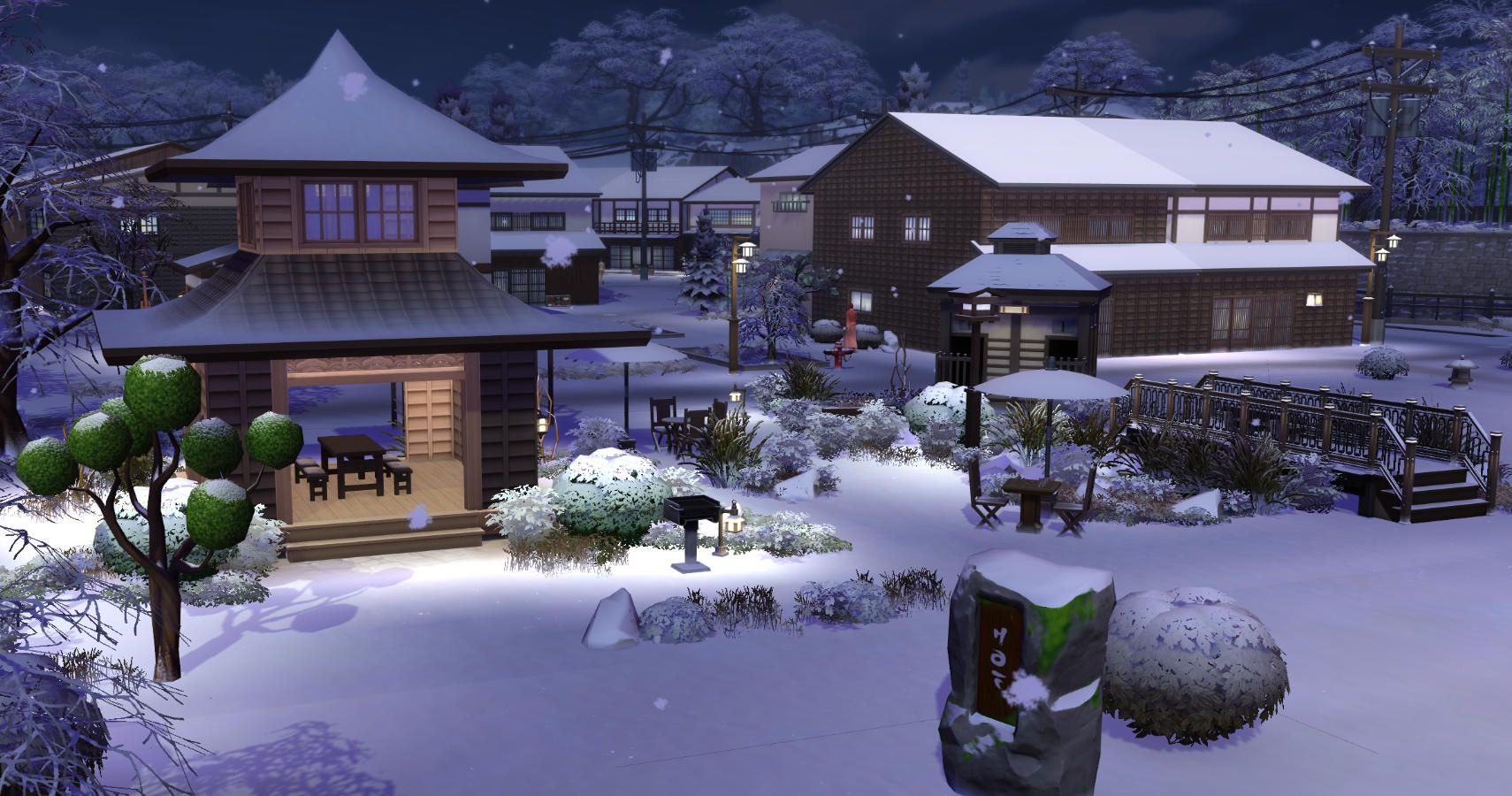 Alongside building, you can also use the new sign system to add cultural touches. A no-shoes sign means Sims will remove their shoes as they enter a home, while other signs allow you to add rules in your Onsen. These include no electronics and shower before entering the hot springs.
Even non-builders are in for a treat since every lot has been built by an EA GameChanger, meaning each one has more style, detail, and function that you'd expect for pre-built lots.
I've been playing the game for days now and I've not even got close to uncovering everything this pack has to offer. The features are truly gamechanging and it adds a huge depth that we've rarely seen in The Sims 4's previous expansions.
The only issue is that the extent of the new mechanics has meant that some players have had issues with crashes. This is heartbreaking in many ways as both the pack and the patch bring some of the most wanted features into the game, new building tools and more depth to Sim's emotions.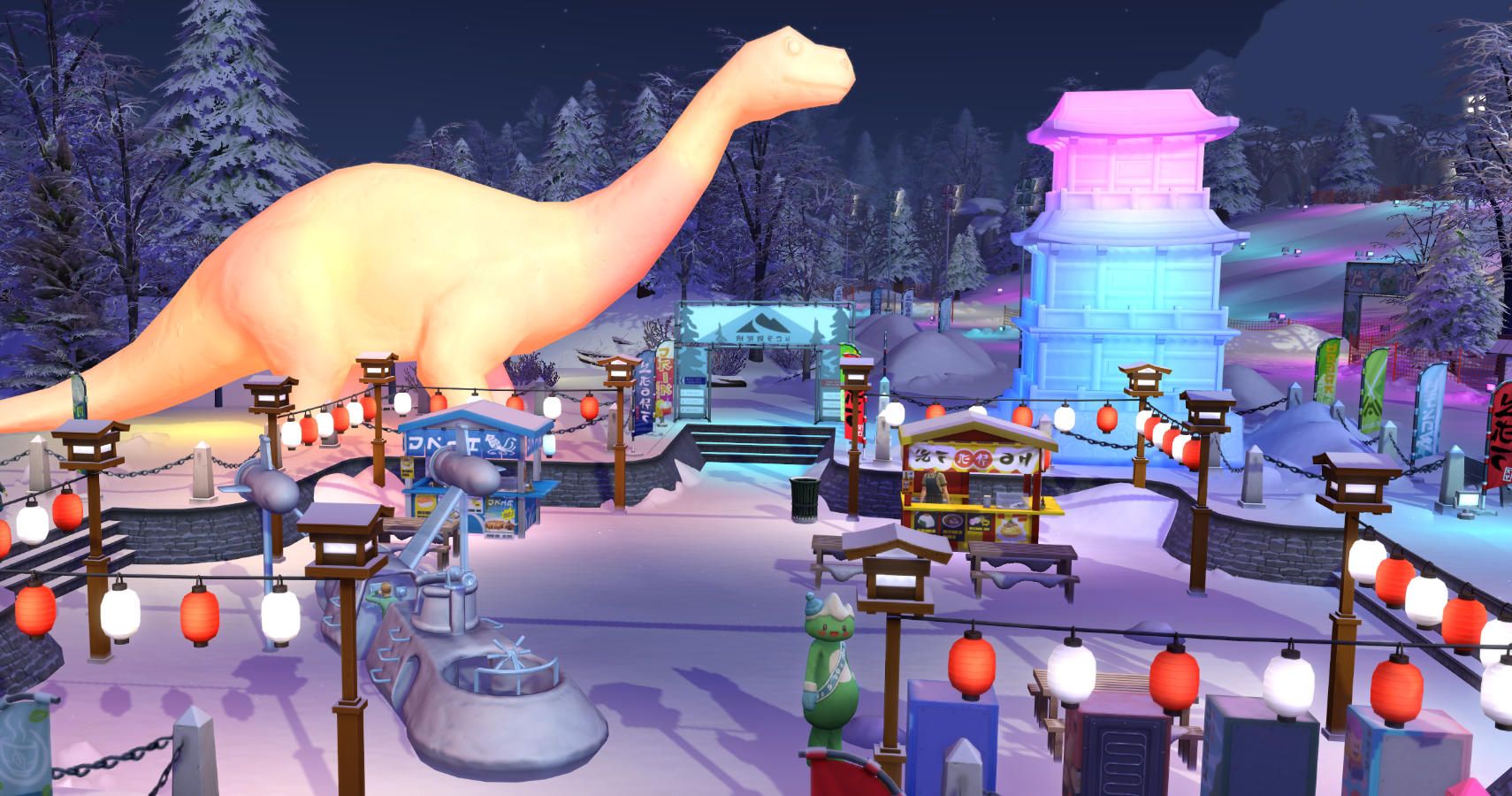 Make sure you also check out the festivals. There is one per neighborhood and they transform each area, adding new activities and even things for kids to do. If you've ever wanted to send your child on a Voidcritter hunt, Pokemon Go style, or have them experiment with their very own chemistry set then this pack also offers you this chance.
As you play more and more you'll spot all the tiny touches such as Sims coming down ski paths in unique ways, weather conditions being variable, and affecting everything from walking to sledding and so much more.
The wait to get the game fully stable is worth it, since this expansion is looking likely to shoot straight to the top of all the best expansions ranked lists. Snowy Escape offers more depth than pretty much any Sims 4 expansion I've ever played, and that's not just the snow.

A PC copy of The Sims 4: Snowy Escape was provided to TheGamer for this review. The Sims 4: Snowy Escape is now available for PC, Mac, Xbox One, and PS4. A copy of The Sims 4 is required to play Snowy Escape.
NEXT: The Sims 4: Journey To Batuu Review: "Your Focus Determines Your Reality"\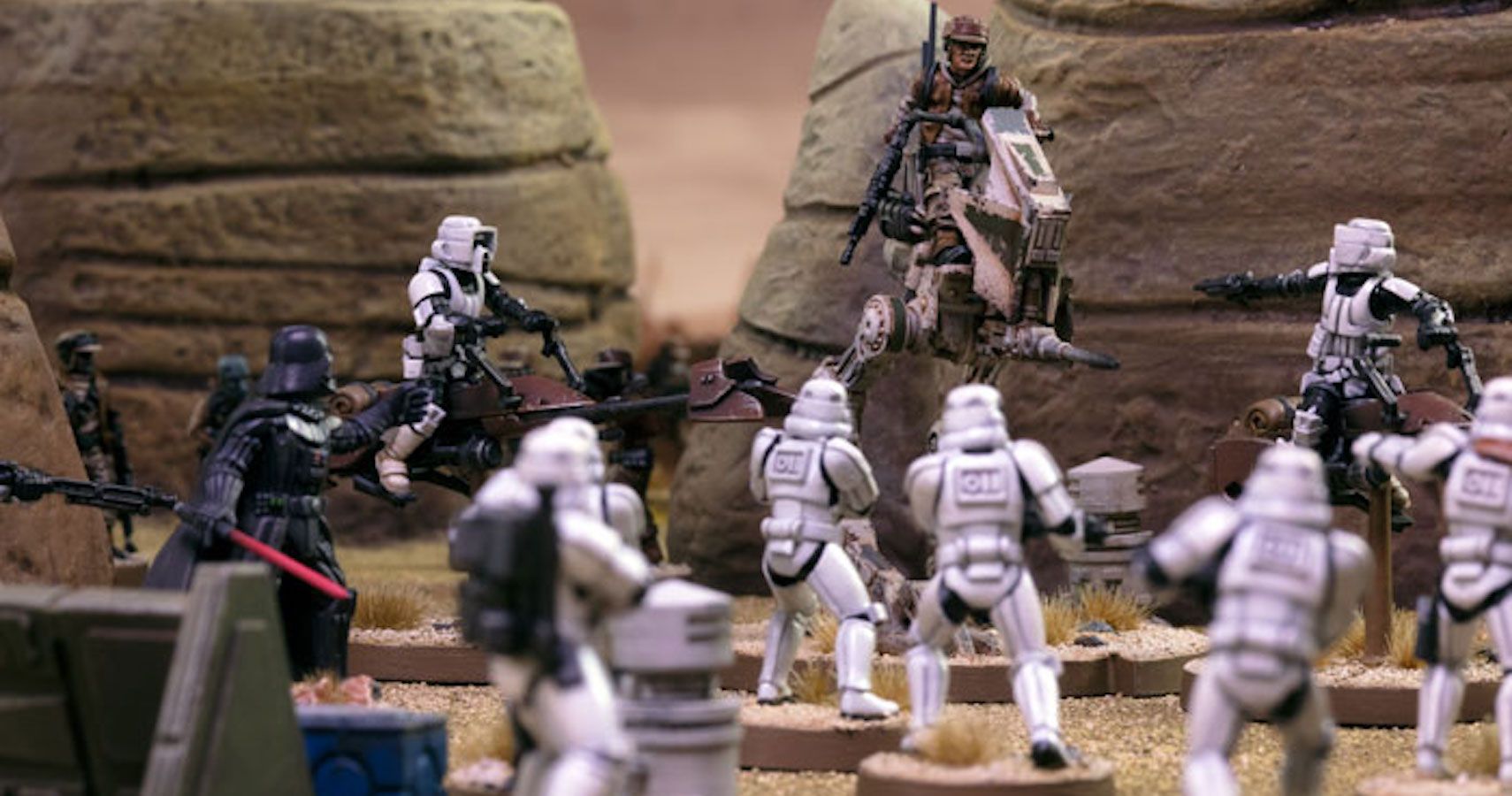 Game Reviews
The Sims
the sims 4
Helen began playing games at an early age with her first computer being a hand-me-down Sinclair ZX Spectrum. It didn't put her off… She is all grown up now but is still a gamer at heart, especially when it comes to The Sims and other strategy and simulation games.
She juggles the daily demands of life with a family and somehow still finds the time to indulge her two passions in life, writing and gaming; sometimes both at the same time.
Source: Read Full Article